Want to know which are the best Timbits flavours?
To celebrate the 45th anniversary of Timbits, Tim Hortons is revealing what guests' top picks of 2021 were, including which new Timbiebs flavour was ordered most.
Since 1976, Canadian families and friends have been ordering boxes of Timbits to share and debating which of the Tim Hortons bite-sized treats is the best of the bunch.
Best Timbits Flavours
Chocolate Glazes
Birthday Cake
Honey Dip
Old Fashioned Plain
Sour Cream Glazed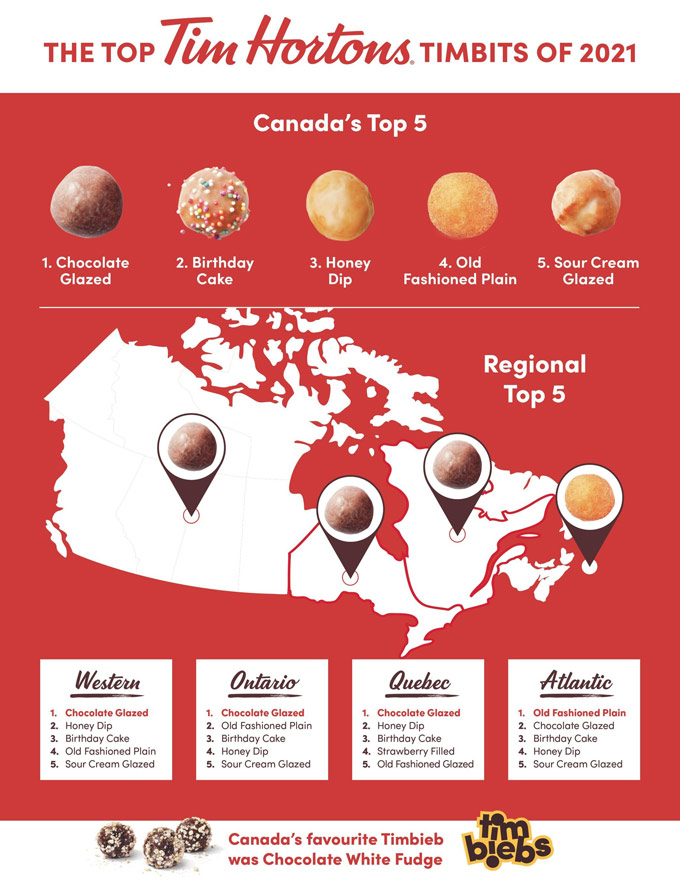 The most popular classic Timbit in Canada over the past year was the Chocolate Glazed – by a wide margin.
Birthday Cake and Honey Dip were neck and neck for second and third place, Old Fashioned Plain was fourth and Sour Cream Glazed was in fifth.
When looking at the top classic Timbits regionally, Chocolate Glazed came first in the West, Ontario and Quebec.
The Atlantic provinces were the outlier where the Old Fashioned Plain was the most popular Timbit.
When it came to Timbiebs – the new lineup of Timbits flavours developed in collaboration with Justin Bieber – it was very close, but Chocolate White Fudge emerged as Canada's top pick.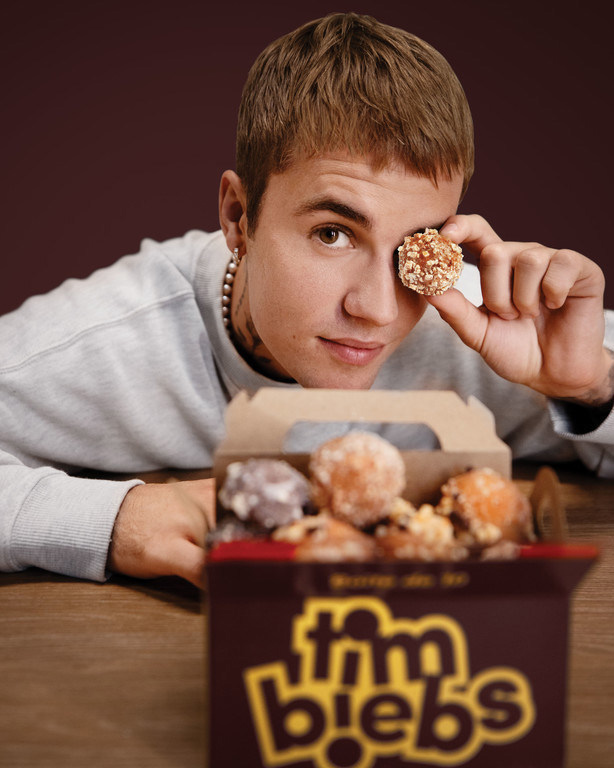 Timbits through time
There have been dozens of different Timbits flavours in the 45-year history of Canada's perfect treat.
Here are just a few of the Timbits flavours from the past decades (including a few limited-edition offerings that weren't available in most restaurants):
Apple Fritter
Banana Cream Filled
Cherry Cake
Chocolate Marble
Chocolate Peanut Crunch
Chocolate White Coconut
Churro
Cinnamon French Toast
Cotton Candy
Cruller
Lemon Cake
Old Fashioned Cinnamon
Sour Cream Chocolate
Sour Cream Cinnamon
Spiced Apple Filled
Timbits around the world
Tim Hortons keeps growing across more than a dozen countries around the world and has developed a number of unique Timbit flavours to reflect local favourites.
The following are some Timbit flavours that have been served at different Tim Hortons restaurants globally:
Apple Pie
Boston Cream
Caramel Macchiato
Cheesecake
Dulce de Leche
Matcha
Pistachio
Red Dates
Salted Egg Yolk