Chicago is home to a plethora of top notch Japanese restaurants Here's a few that standout as best Chicago Japanese restaurants that are new and worth checking out.
Hinoki Sushiko
Hinoki Sushiko, recently recognized by Michelin as part of their 2022 "Chicago New Discoveries" list, provides a distinctive, dual concept by talented Chef Gustavo Barahona (formerly of Katana) and Beverage Director Zak Sherman.
Located in Chicago's Elston corridor, just a stone's throw from the anticipated Lincoln Yards project and the newly opened Salt Shed music venue, the restaurant is cleverly and elegantly divided by floor.
The first floor, which boasts a stunning bar and eye-catching wood-slat tree formation that stretches from floor to ceiling of its contemporary space, is a 50-seat izakaya-style lounge.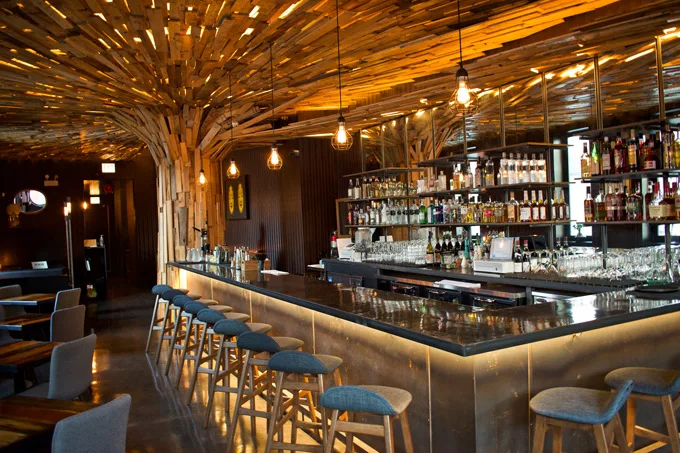 A popular type of relaxed, Japanese bar service, the first-floor menu focuses on small and shareable plates that pay homage to comfort foods like crispy Chicken Karaage, satisfying maki and temaki, chirashi and more.
This variety of expertly prepared dishes compliments the creatively curated cocktail menu of both playful and traditional creations, plus one of the city's most diverse libraries of sake and whiskey.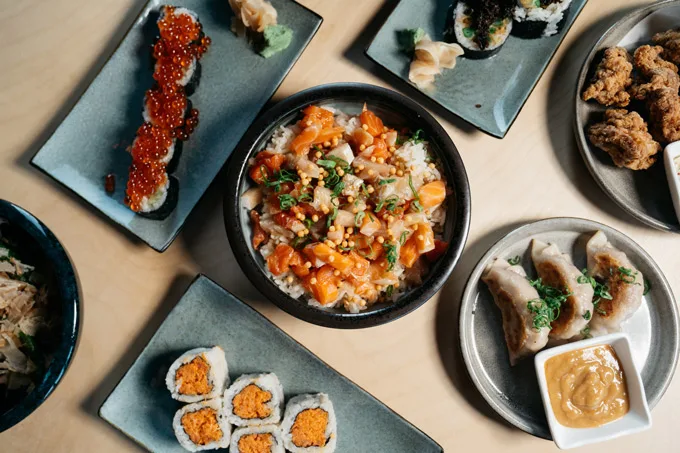 Upstairs, guests are in for an entirely different vibe. The intimate and stylish 40-person dining space – which includes counter dining and table seating – is where Barahona's one-of-a-kind 15-course Omakase experience takes place.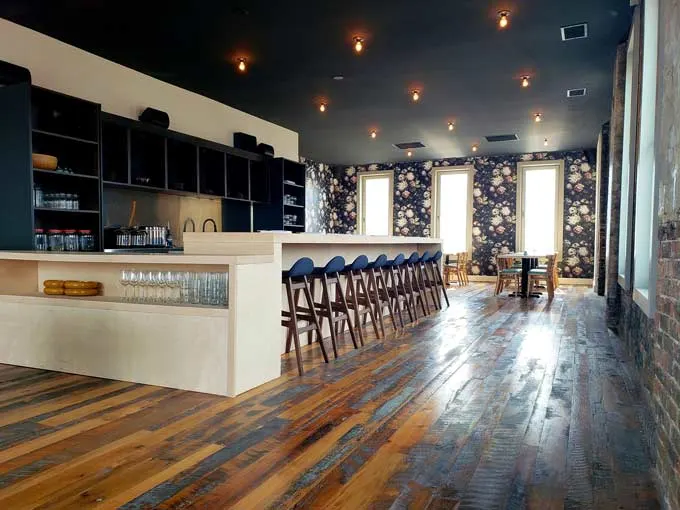 A more approachable, casual take on Omakase dining, the atmosphere is relaxed and gets diners excited to cozy in for an evening-long culinary adventure.
Beginning at 7 p.m., the 2–3-hour experience showcases a symphony of fresh fish flown in from Japan, Spain, and all over the world.
The simplest items, such as nori and Japanese rice, are meticulously imported and sourced to provide a flavor, texture and quality that celebrates the precisely prepared fish that accompanies them.
Recognized by Michelin in 2022, each bite hand prepared by the passionate Barahona (and his small, equally passionate culinary team), speaks for itself.
The Omakase experience at Hinoki Sushiko starts at $150 per person.
Sushi Hoshi
A wildly popular neighborhood sushi spot in the vibrant Pilsen neighborhood, Sushi Hoshi offers a truly dynamic variety of maki, nigiri, sashimi, and more.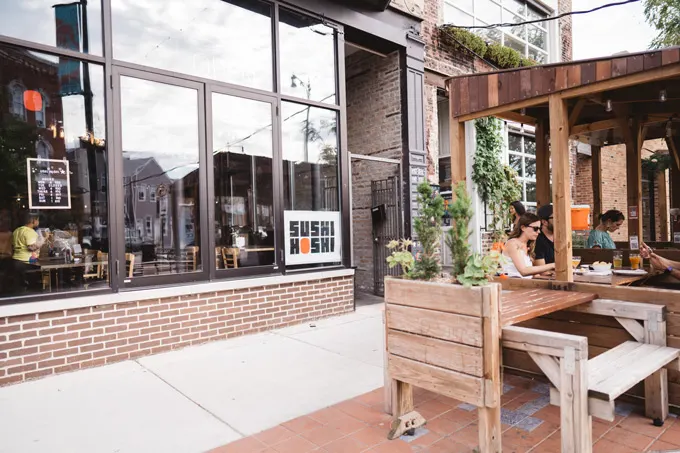 Treated with the same eye for quality and care as Hinoki Sushiko's menu, the fresh and delicious flavors on the menu at Sushi Hoshi can be enjoyed for dine in, carryout, and delivery.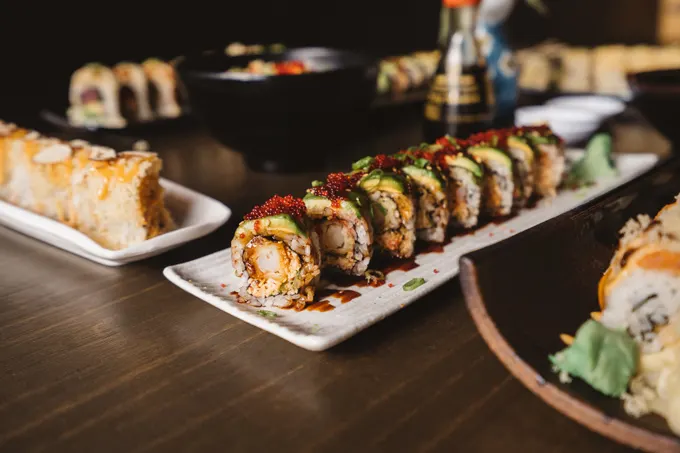 The casual dining room and expansive outdoor patio offer a great spot to enjoy the high-quality sushi creations alongside a playful cocktail list, and killer selection of sake and Japanese beer.
Located at the corner of Laflin and Cullerton, Sushi Hoshi has quickly become a staple in the Pilsen neighborhood and continues to attract fans citywide.