Headed to a BC Lions home game? If you're wondering what you want to indulge in while watching the game, BC Place and Centerplate has a menu of fun and creative new dishes, locally-sourced fan favourites, vegan, vegetarian and gluten-free options as well as Oceanwise items.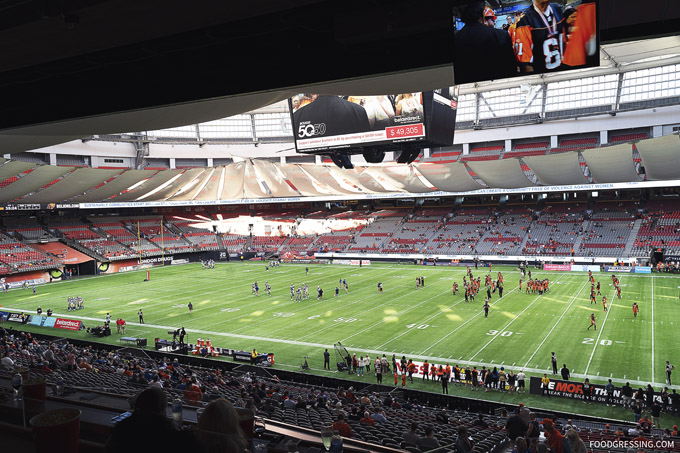 I recently attended a showcase of the new food and beverage offerings at BC Place. Here's a look at what you might want to order.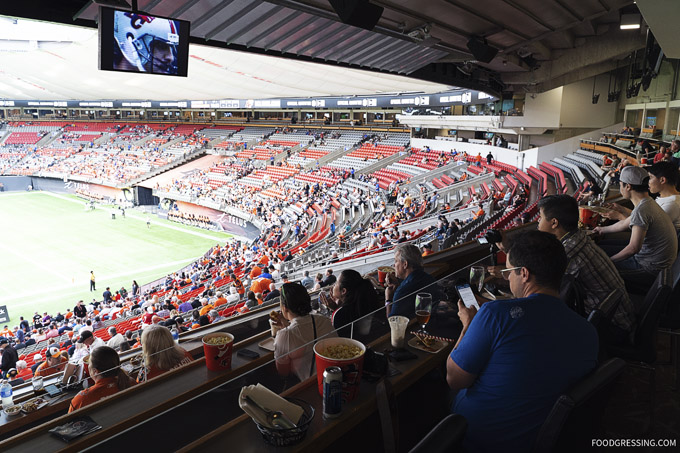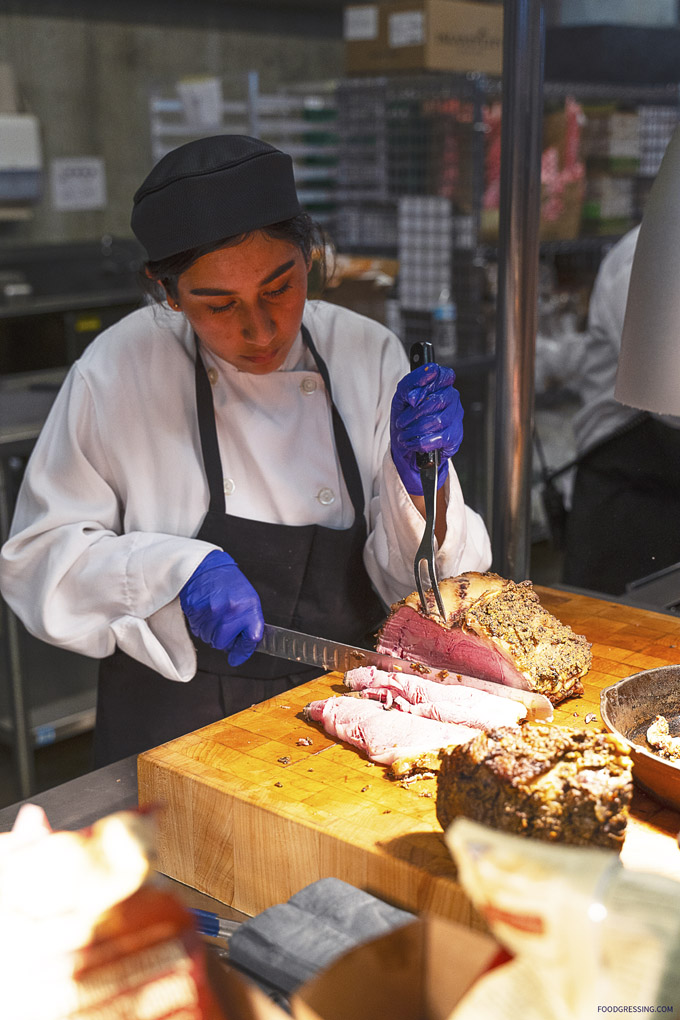 ---
THE OUTRAGEOUS BURGER | Lionsgate Grill at Sections 206, 215, 228, 242 & 254
3 house-made beef patties, a hot dog, 3 chicken strips, 6 strips of bacon, 3 slices of cheddar cheese, fries and house recipe sauce.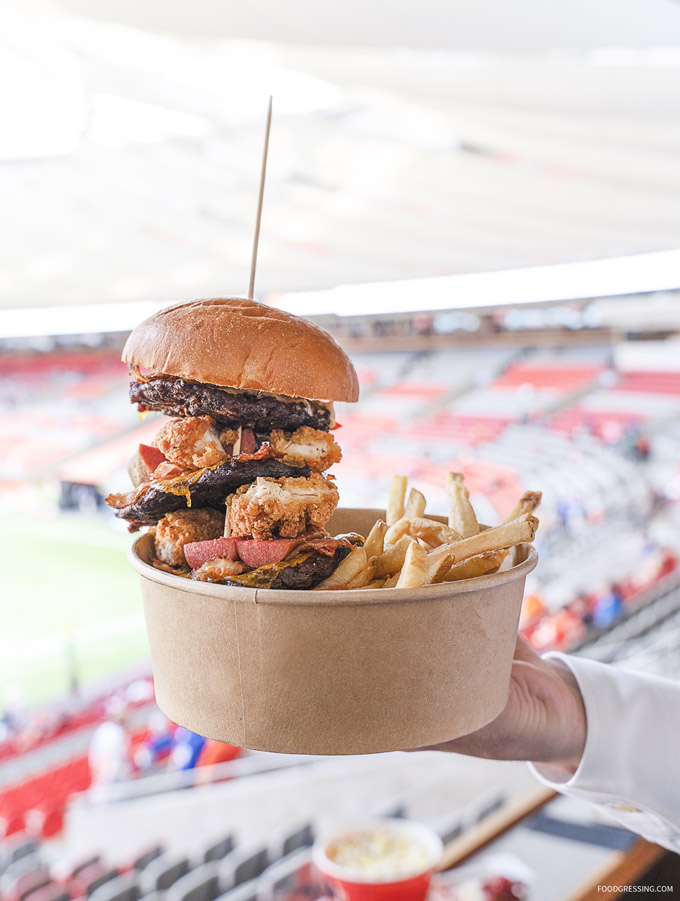 Chicken and Waffles and D-Original L'll Devil Sausages | Beast on Fire at Sections 217 & 236
Chicken and Waffles: liege waffle, roasted chicken thigh, chipotle mayo, arugula, cheddar cheese, served with kettle chips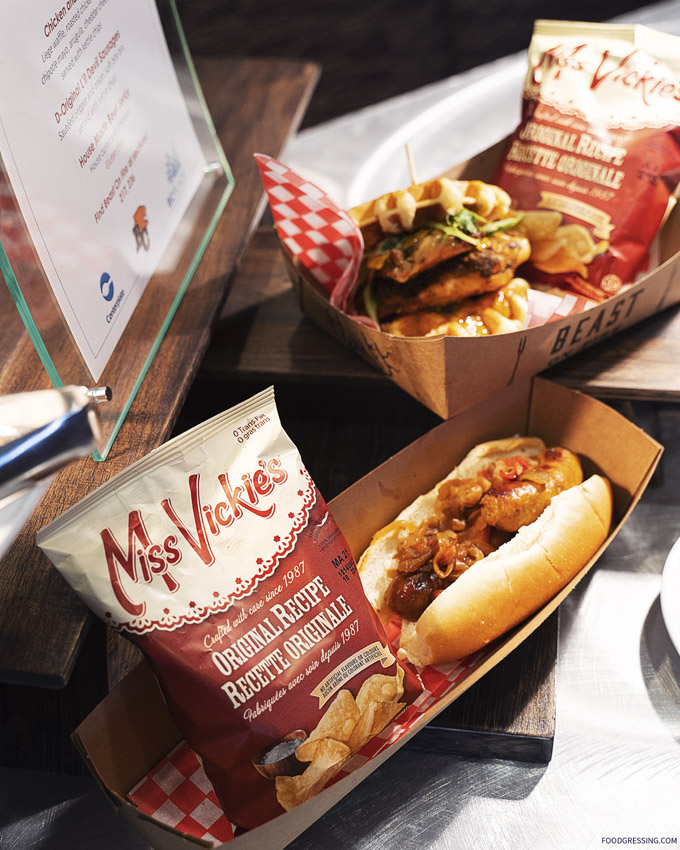 D-Original L'll Devil Sausages: sauteed pepper and onion, soft bite bun, served with kettle chips
House-made Beef Jerky (house-cured and smoked) | Beast on Fire at Sections 217 & 236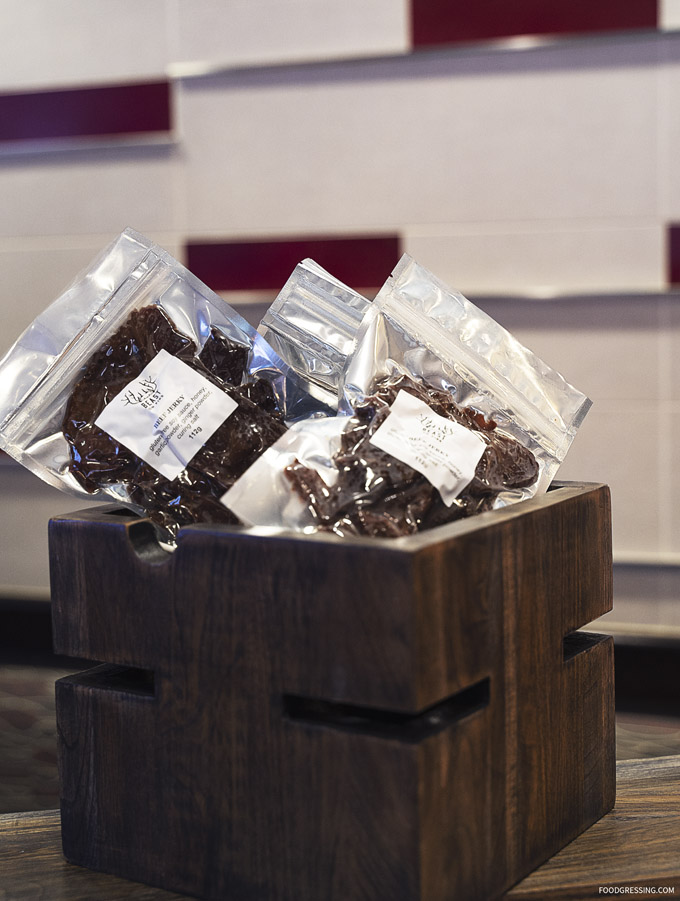 ---
Prime Rib Taco, Korean Chicken Taco and Shrimp Taco | Beast Unleashed at Section 230
Prime Rib Taco: smoked dry rub steak, chimichurri, shaved cabbage, salsa, served on a flour tortilla
Korean Chicken Taco: Gochujang aioli, kimchi, shaved cabbage, salsa, served on a flour tortilla
Shrimp Taco: Shrimp, pineapple salsa, salsa en polvo, cilantro lilme aioli, shaved cabbage, salsa, served on a flour tortilla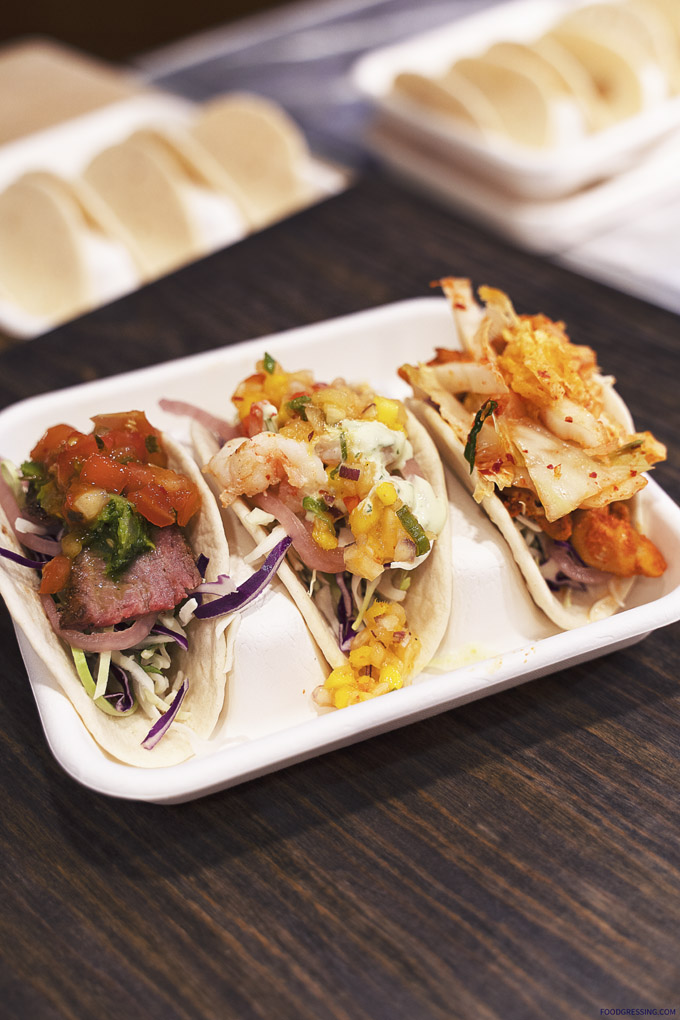 ---
Prime Rib Grilled Cheese | Boom Kitchen at Sections 210 & 244
Prime rib, smoked cheddar, aged cheddar, provolone, horseradish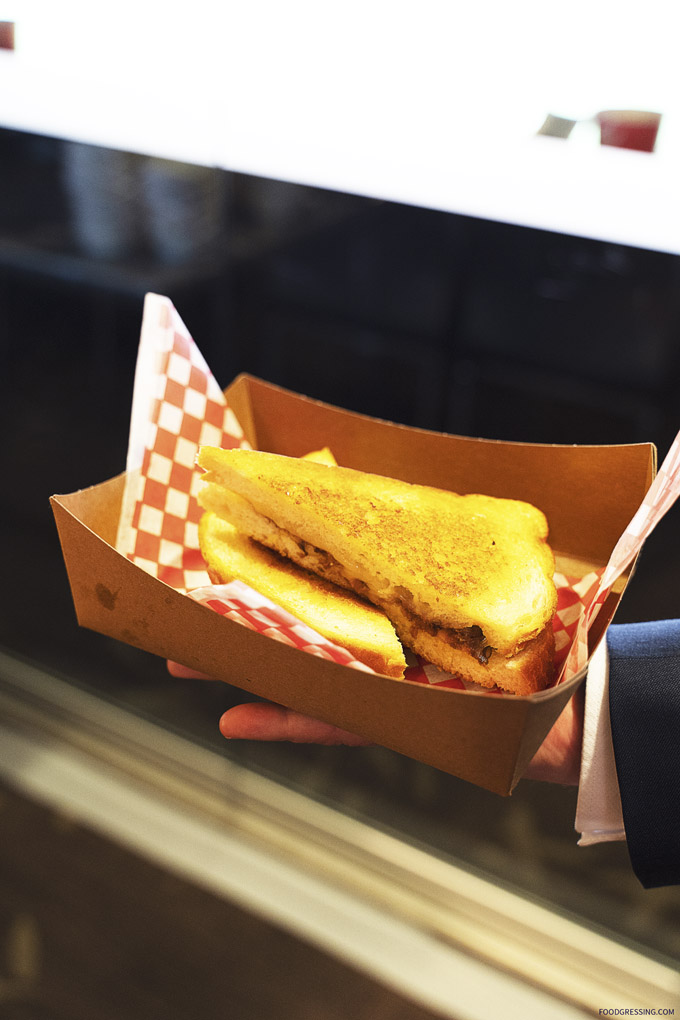 Super Happy Veggie Bowl | Boom Kitchen at Sections 210 & 244
Tofu, edamame, lima beans, corn, butternut squash, mushrooms, sweet onion, soy ginger sauce, served over jasmine rice and marinated broccoli slaw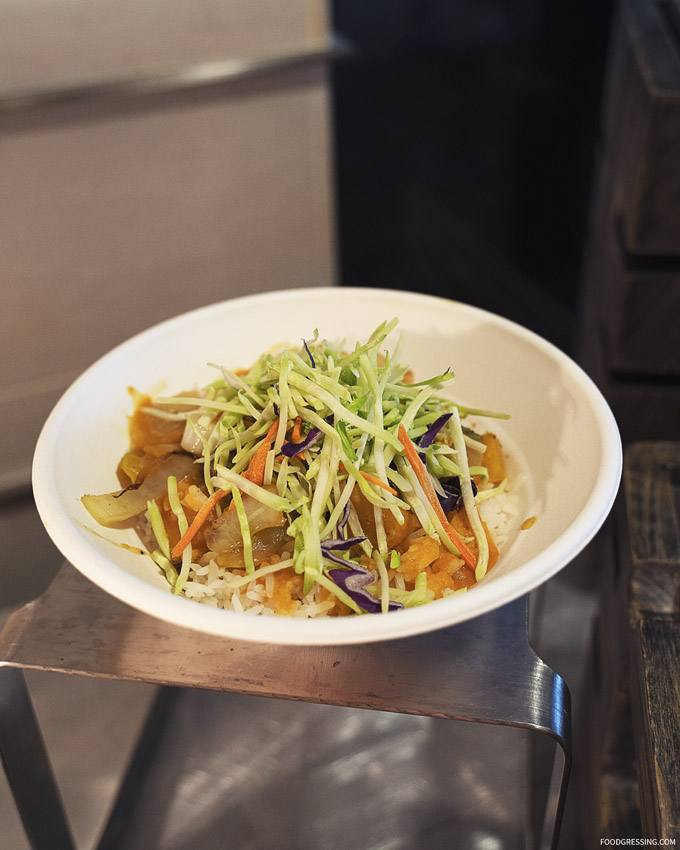 ---
Asian Noodle Salad Bowl | Oak & Vine at Section 207
Rice noodles, mixed vegetables, roasted chicken, miso-sesame vinaigrette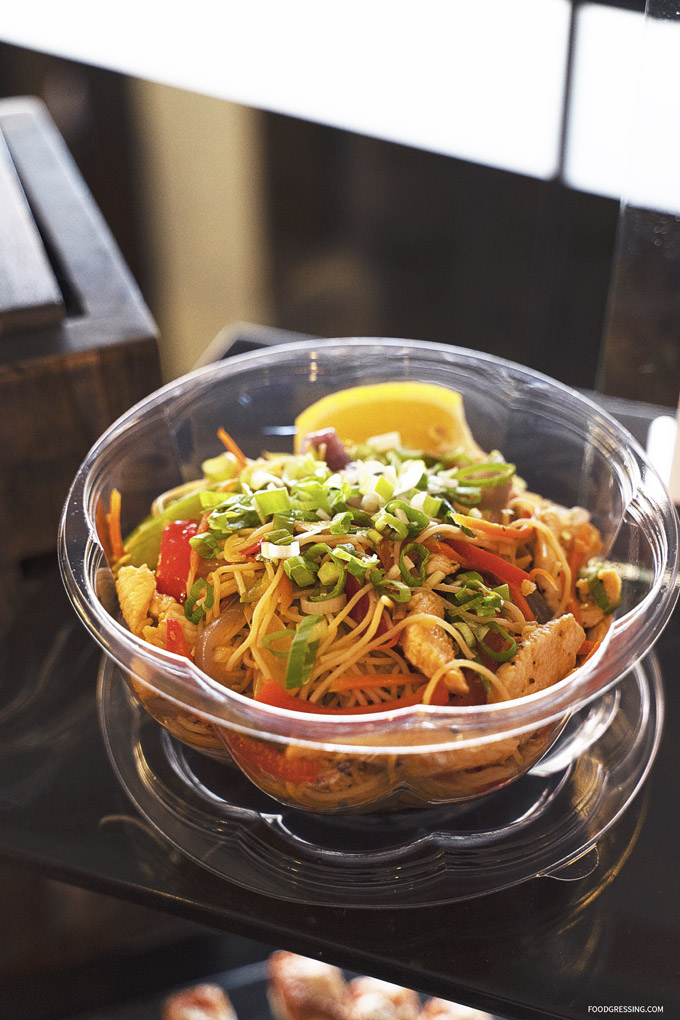 Assorted Sushi | Oak & Vine at Section 207
Yam and cucumber roll (vegetarian), aburi salmon oshi, spicy tuna roll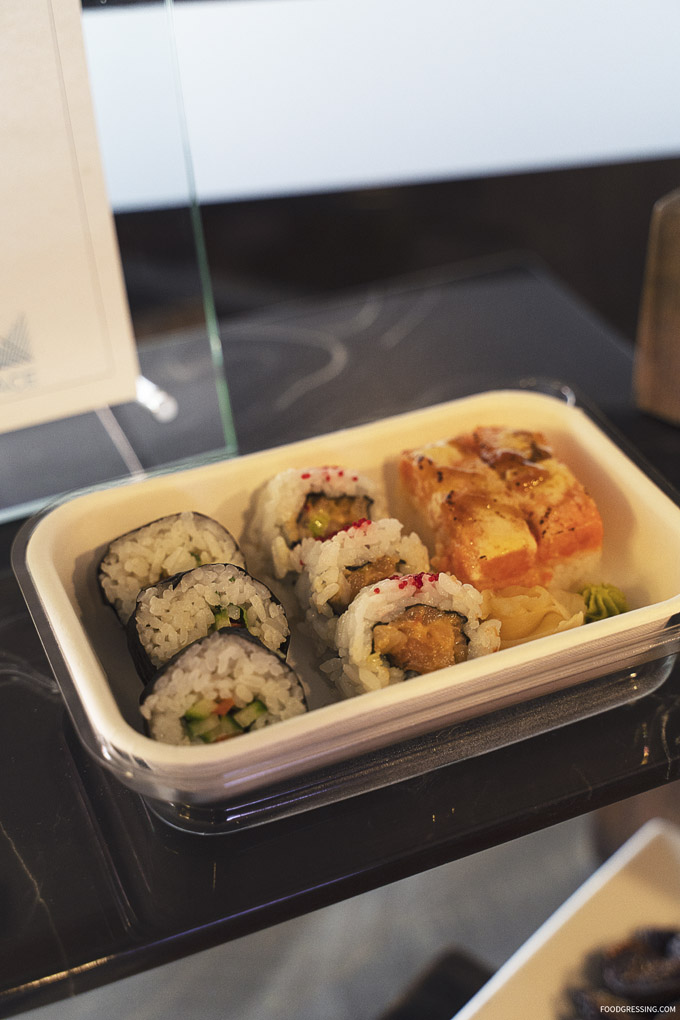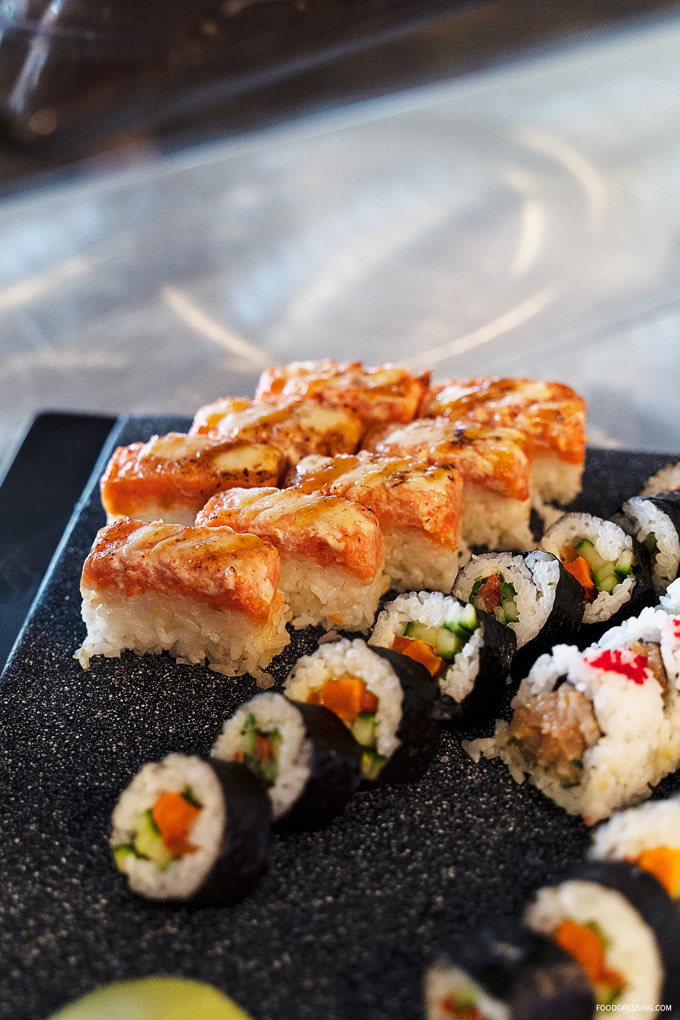 Charuterie Plate | Oak & Vine at Section 207
Charuterie Plate: Cured meats from local charcuterie master D-Original Sausage, served with crackers
Cheese Plate featuring local artisan cheeses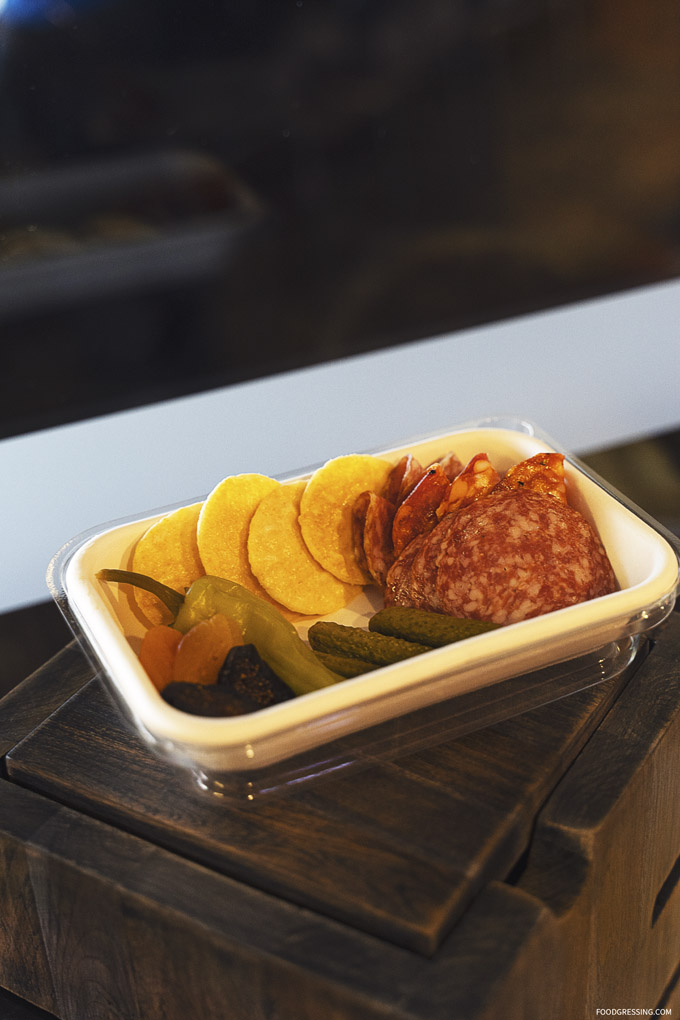 ---
Chana Masala |Bombay South Asian Kitchen at Section 220
Chickpeas, red lentils, house masala, coconut milk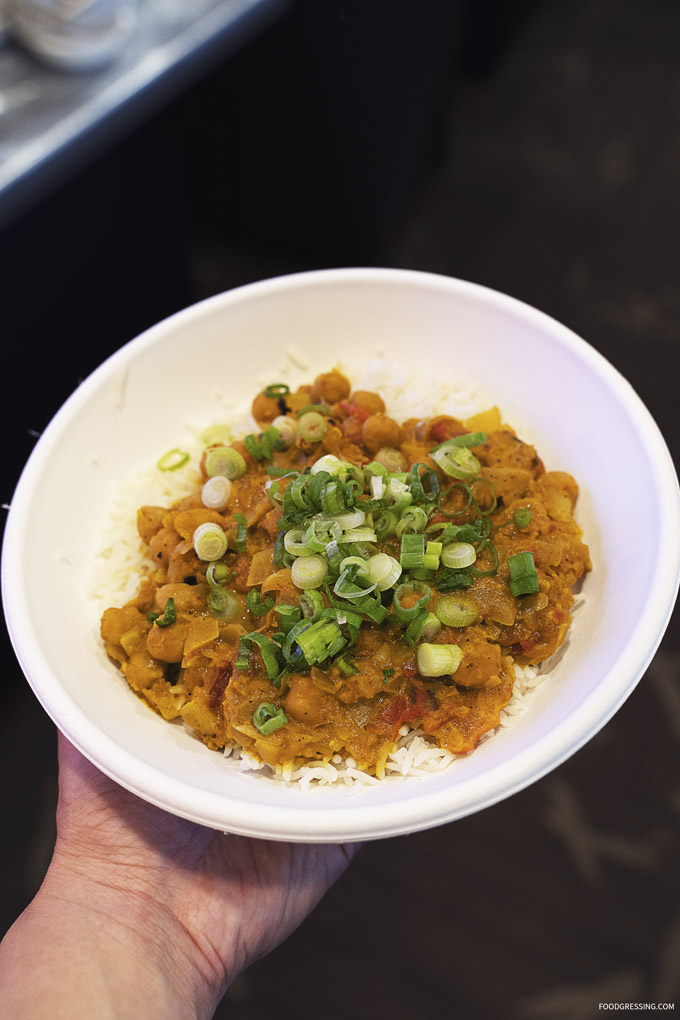 Butter Chicken Poutine | Poutinerie at Sections 212 & 239
House-made butter chicken, cheese curds, green onion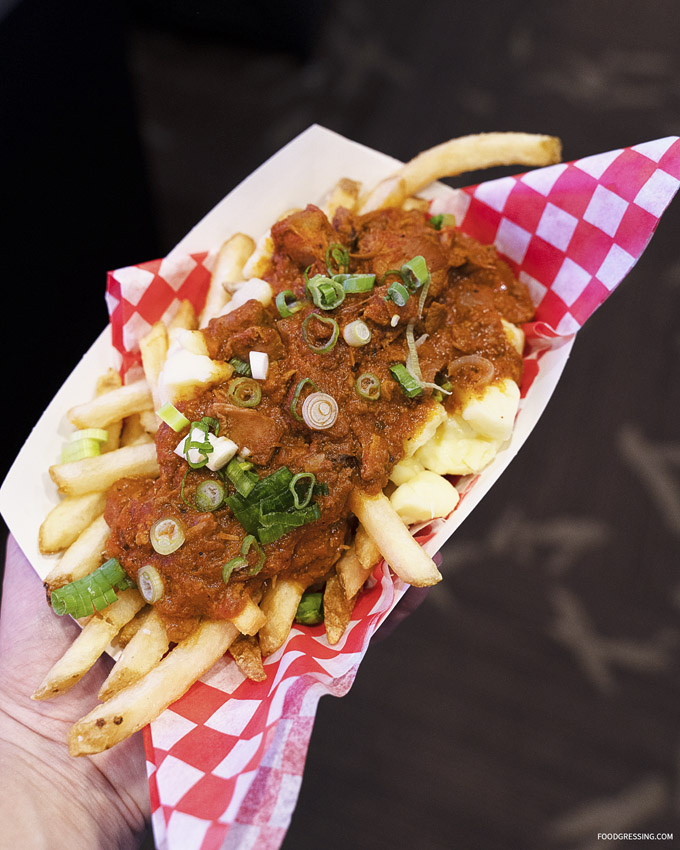 ---
Soda Floats | Ice Cream Floats at Sections 206, 212, & 246
Dr Pepper Float, Mug Root Beer Flat, Crush Orange Soda Flat, and Crush Cream Soda Flat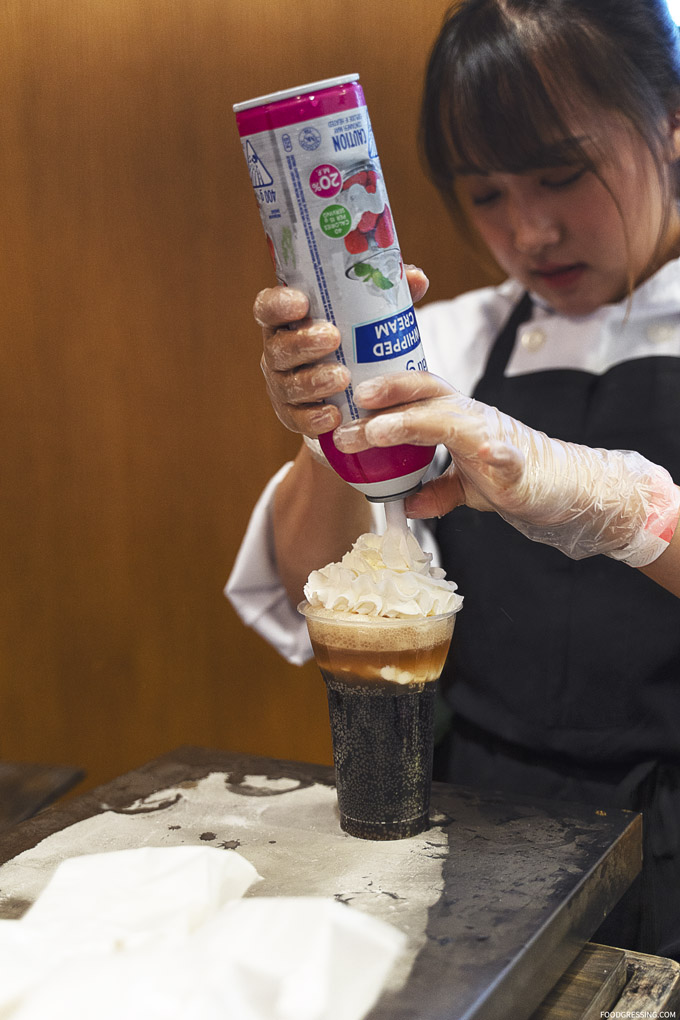 Related post: