When it comes to authentic Neapolitan pizza in Vancouver, Nicli Antica Pizzeria serves the real deal. In fact, Nicli is the first VPN-certified (Vera Pizza Napoletana) Neapolitan pizzeria in Vancouver which means their Neapolitan pizzas are truly authentic. I had the opportunity to visit Nicli Antica Pizzeria last weekend for lunch. Here's a look at my experience.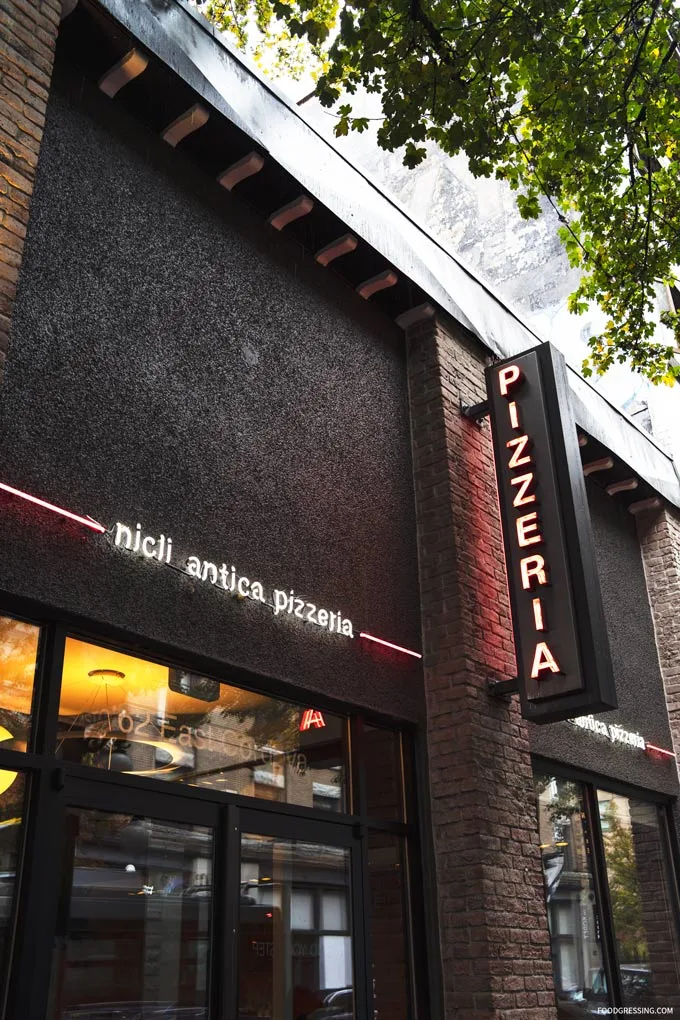 Disclosure: I was invite for a media tasting. All food and drink in this post were complimentary. Opinions are my own.
Modern Italian Charm
The interior exudes modern, Italian charm with exposed brick walls and sleek, white dining tables and chairs.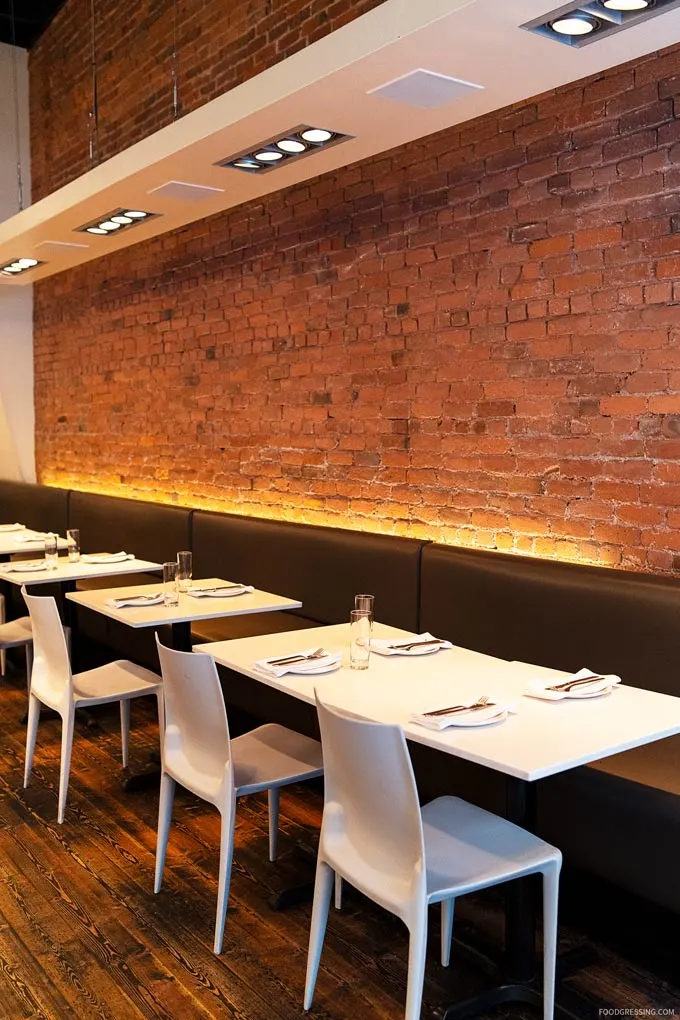 You can watch the pizza being made
Diners at Nicli can view the magic behind the pizza making process through the open kitchen at the back of the restaurant. I stood by the area to capture a few shots of the pizzaolos (professional pizza makers) at work. They work swiftly but calmly as they stretch out the dough, spread the sauce, put on the toppings and then load the pizzas into the wood-fired pizza oven.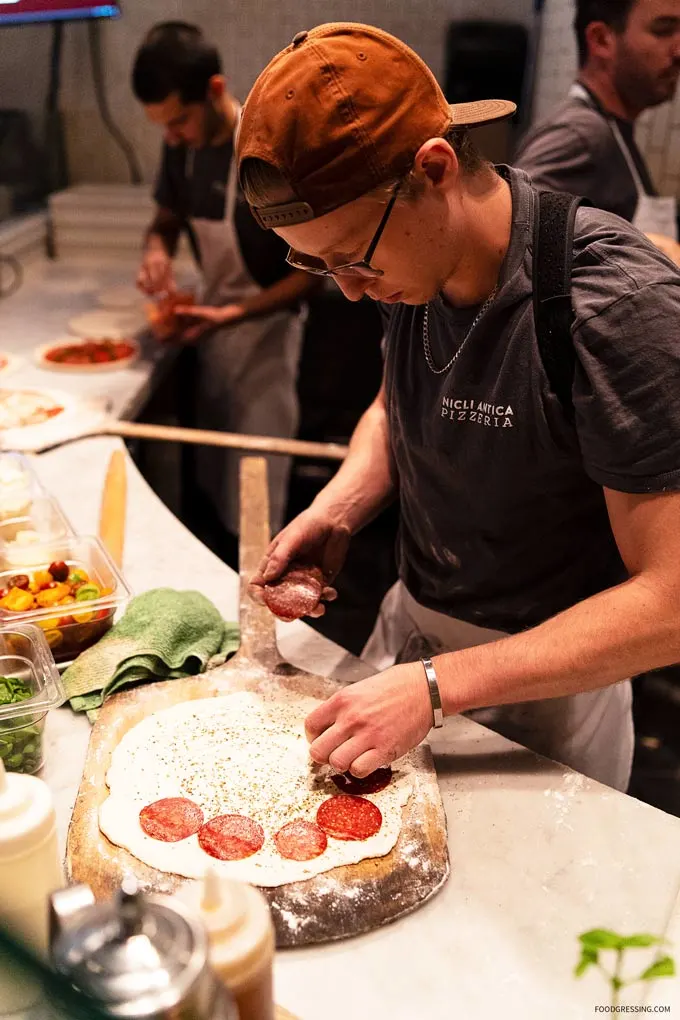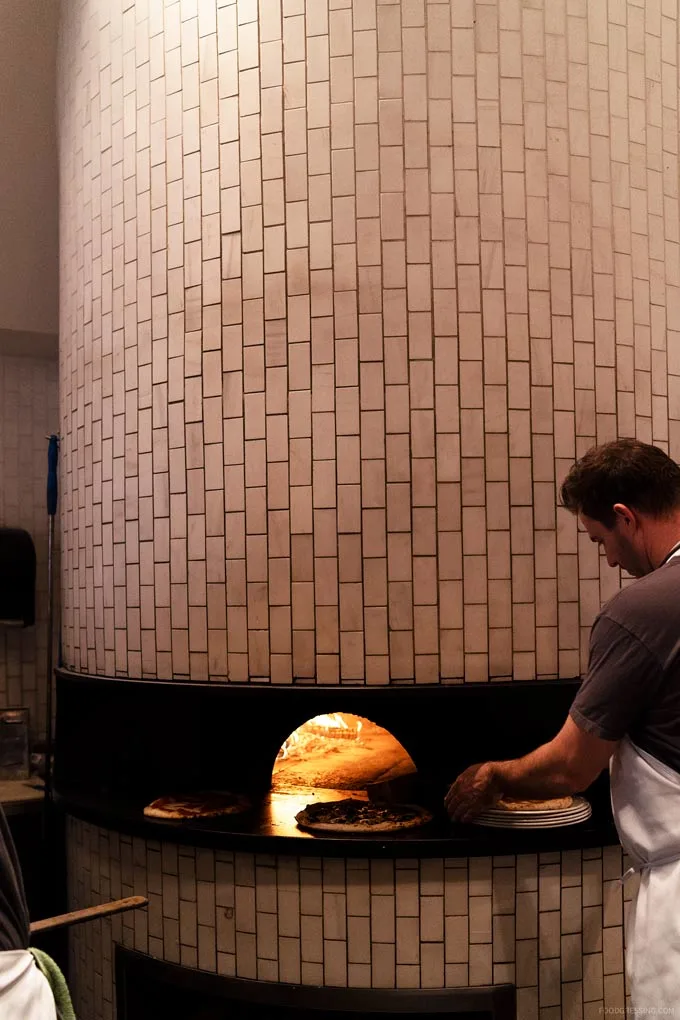 I love how they have basil plants so that they can incorporate fresh full basil leaves onto the pizzas.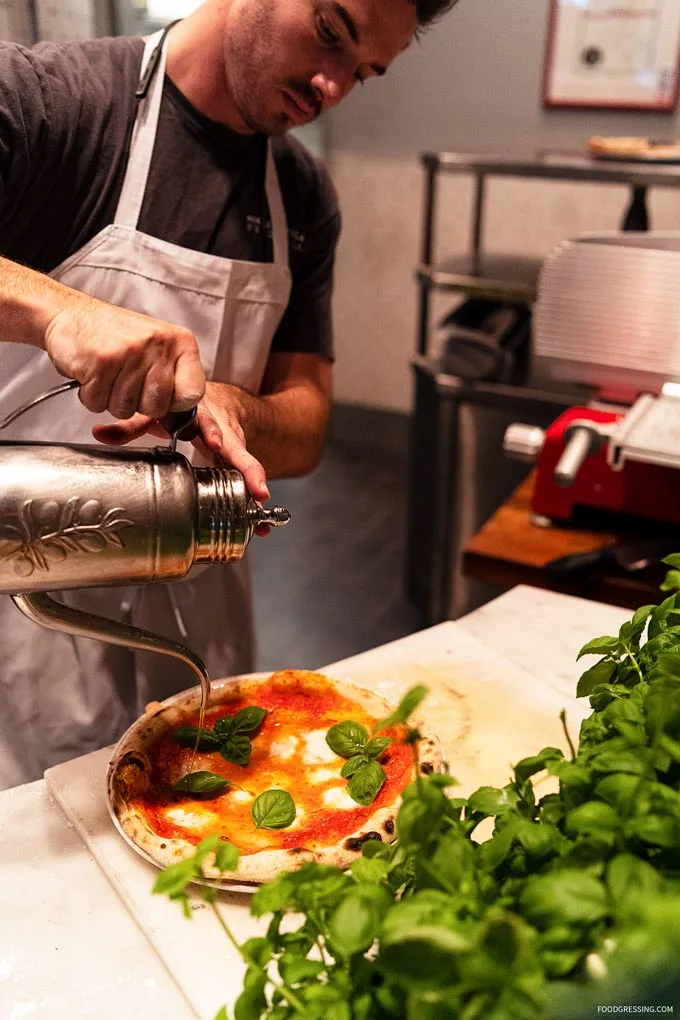 What I Tried
My guests and I tried the meatballs with beef, pork, grana padano, basil and focaccia; Margherita and Sneaky Devil pizzas.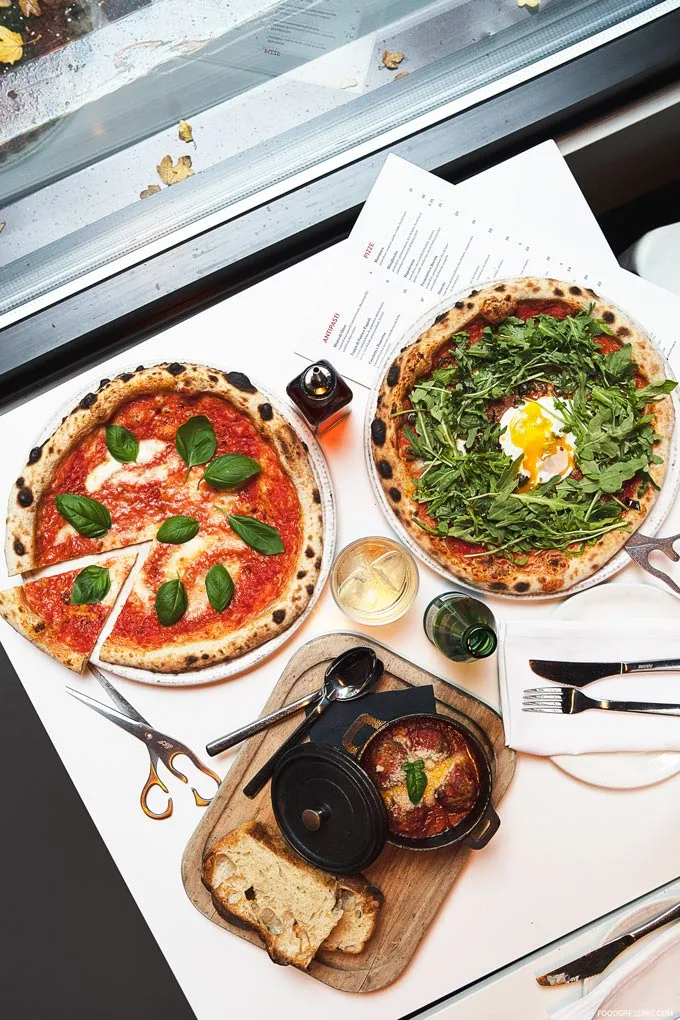 The meatballs were hearty and melted-in-your-mouth of deliciousness. I'm pretty sure that is how Nonna used to make them.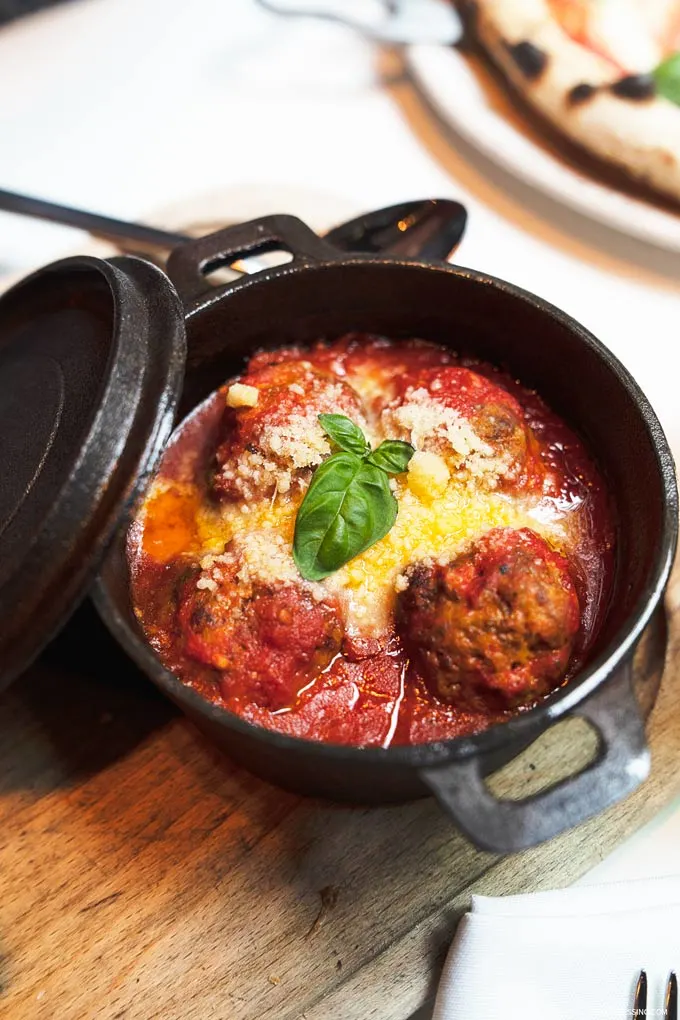 The tomato sauce used was slightly sweet and aromatic. The cornicone (raised edge of the pizza crust) was nicely chewy and perfectly charred but did not have any bitterness to it. I thought the pizza topping to crust and sauce ratios were just right.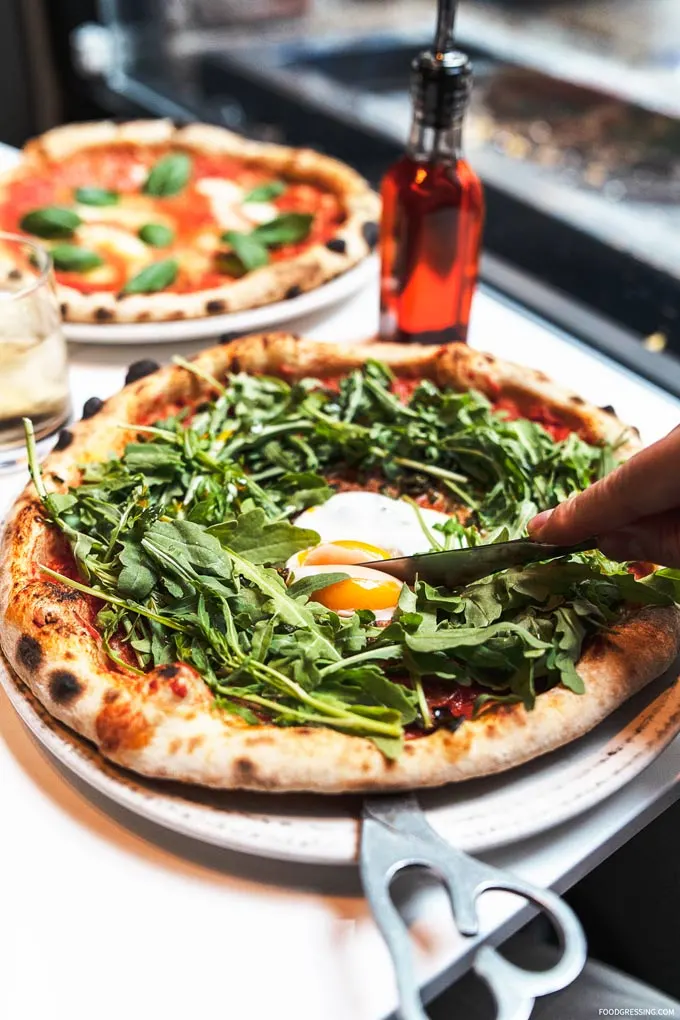 And for dessert, a flourless chocolate olive oil torta with a side of vanilla bean gelato. I liked that the cake was not overly rich but had a good, ganache flavour.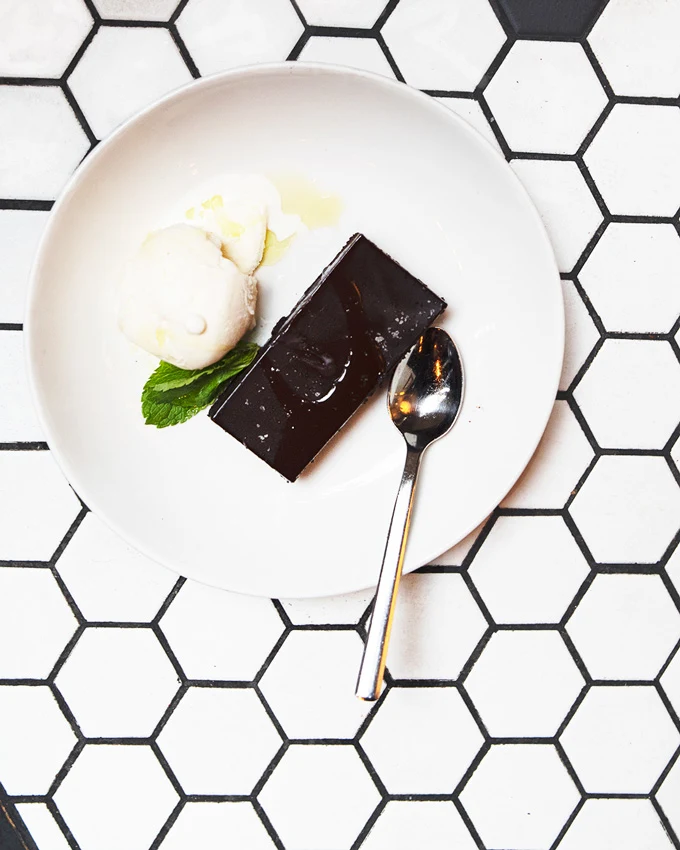 Overall Impression
I had a very enjoyable experience at Nicli from the classy yet inviting atmosphere to the perfectly crafted Neapolitan pizzas. They are opening a second location in the Edgemont neighbourhood of North Vancouver sometime this year.
Nicli Antica Pizzeria Vancouver
Address: 62 E Cordova St, Vancouver, BC V6A 1K2
Website: www.niclipizzeria.com