Here's a look at what's happening in Arizona Fall 2022 and Winter 2022.
Fright Nights – A New Attraction at Verde Canyon Railroad in Clarkdale
For Arizona Fall 2022, those willing to enter Fright Night at Verde Canyon Railroad will have all five senses highly stimulated during this haunted Halloween ritual.
Screeching train wheels and an oncoming locomotive headlight greet you before you enter an abyss of your worst phobias including: snake dens, spider webs, deranged clowns, spirited skeletal remains, evaporating phantoms, and snarling wild animals.
Around every corner is a frightful lineup.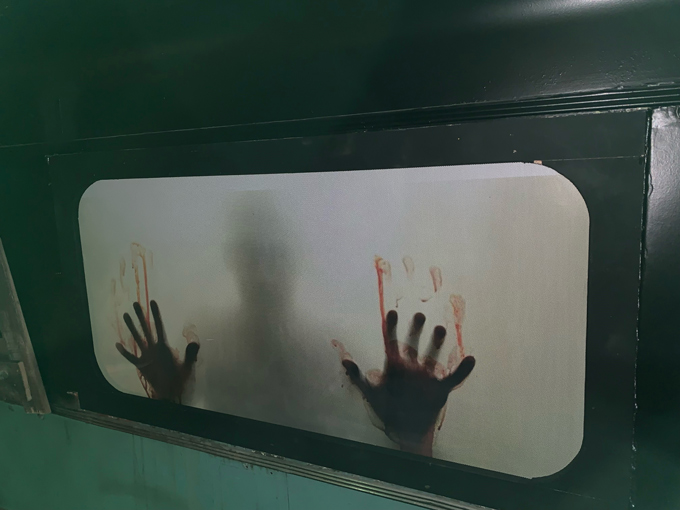 You'll see Dr. Freak's autopsy room for those still living, phantoms of the tracks who materialize and then suddenly evaporate, and gory crime scenes where haunting sounds will chill you to the bone.
For the young ghosts and goblins, the "Monster Club" provides a trick-or-treat village, games and puzzles, and decorating cookies and pumpkins. Spooky music and a Frankenstein feast is on the menu for the entire family.
Thursday, Friday and Saturday nights, September 23 through October 31.
World's Largest Christmas Light Spectacular, Enchant, Coming to Salt River Fields in Scottsdale
Enchant, the world's largest holiday-themed light event, has added a few new U.S. cities and venue locations to host the unique event for the upcoming holiday season.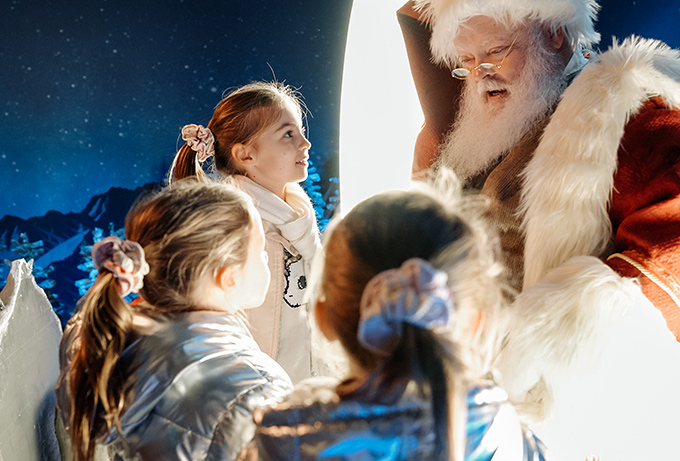 Salt River Fields at Talking Stick will be the venue hosting the light extravaganza in Scottsdale.
Opening on Black Friday (Nov. 25, 2022), the sprawling 10-acre event features an immersive walk-thru light maze created from more than four million sparkling lights, Enchant also includes an impressive 100-foot-tall holiday tree, a unique ice-skating trail, live entertainment, Santa visits and a village marketplace with crafts, gifts, festive culinary treats and holiday cocktails.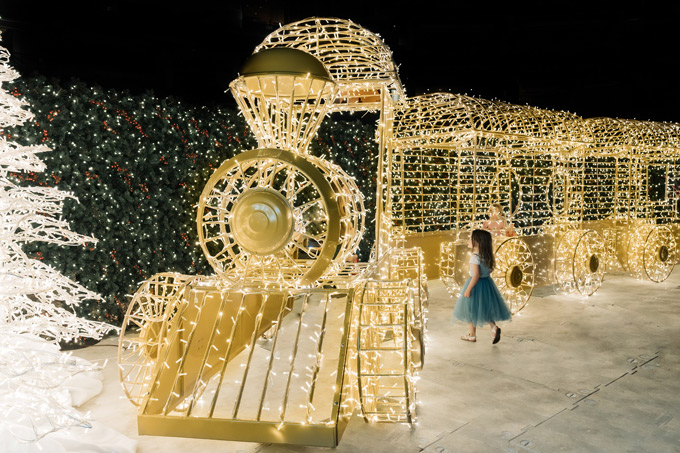 This year Enchant will be joined by first-ever national sponsor, the Hallmark Channel.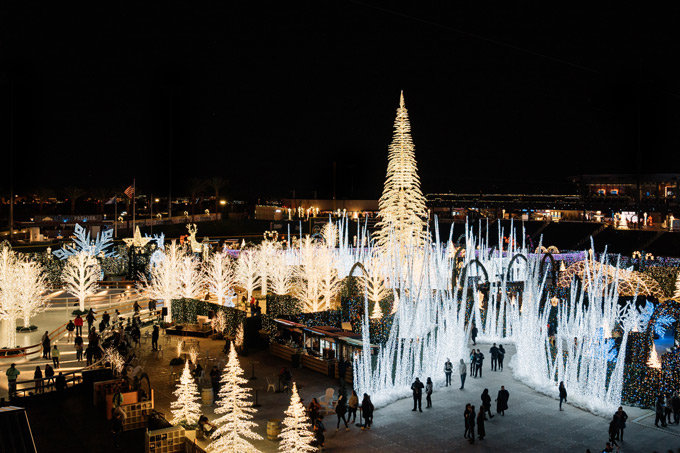 The television network will be offering guests a variety of custom experiences, including a "Hallmark Cozy Christmas" lounge, photo opportunities, Hallmark Channel wine tasting and a chance for fans to win a set visit to a Hallmark movie while in production.
Petrified Forest National Park Opens First Dog Park Within A National Park
Dogs and their humans can now enjoy quality time together at the Petrified Fur-Rest Bark Park.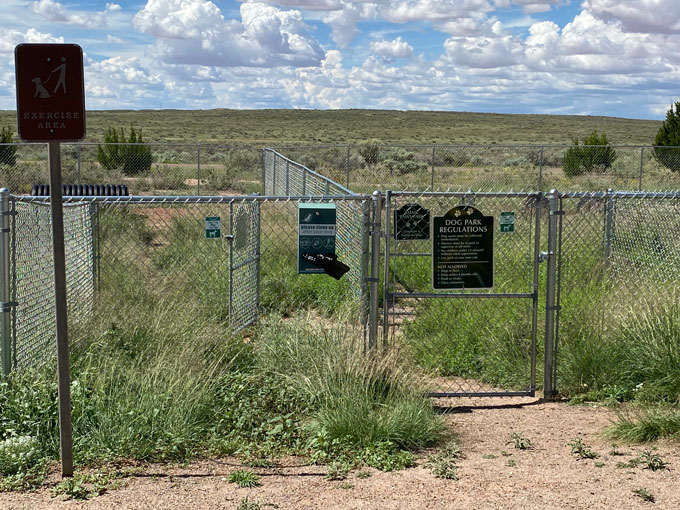 The new dog park, located near the Painted Desert Visitor Center off Interstate 40, was built with the help of Petrified Forest maintenance staff, Youth Conservation Corps (YCC) participants and a local Girl Scout.
The Petrified Fur-Rest Bark Park features two areas, one for big dogs and one for small dogs, benches for their humans, shade, a tunnel and even an out-of-commission fire hydrant.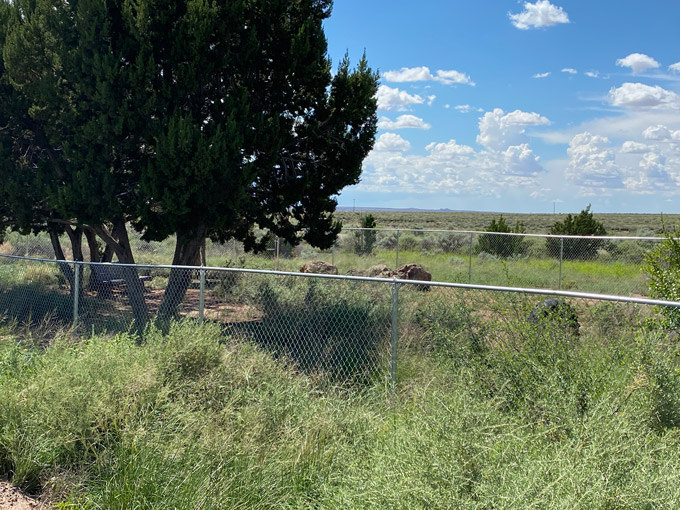 The idea for the project came from Park Manager, Jeannine McElveen, and soon after the idea was hatched, local Girl Scout, Elizabeth Parker, got involved, resulting in her earning the Girl Scout Gold Award.
Plans for some shade structures and more wheelchair-accessible areas are also in the works.
Cyber Quest Family Arcade to Open at Arizona Boardwalk This Fall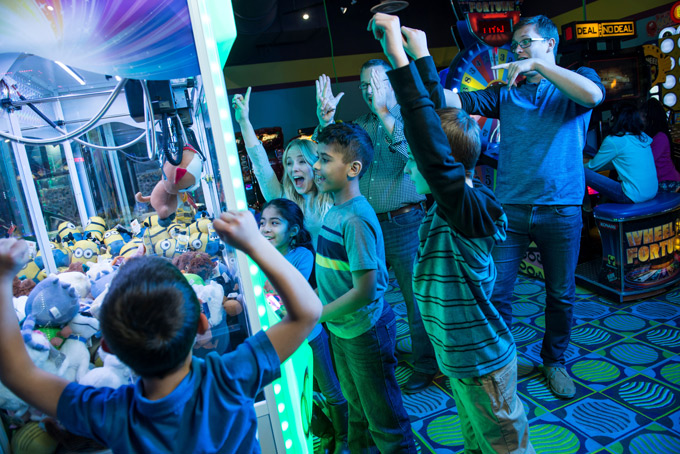 The owners at Arizona Boardwalk are excited to welcome the country's 14th Cyber Quest arcade to its growing Scottsdale entertainment destination this fall.
Cyber Quest entertains guests of all ages with skill-based and challenging games, outstanding customer service, and prizes.
The Cyber Quest at Arizona Boardwalk will feature 40 total redemption, crane, and video games with an array of prizes in its signature Cyber Quest Prize Zone that include small toys, designer accessories, and high-end technology.
Cyber Quest will also host game tournaments, kids' reward programs, special events, and daily promotions.
Customers can book birthday parties, team-building events, and other significant outings at the new arcade as well.
The new attraction will be built on the lower level of Arizona Boardwalk, located near the complex's new Soap Bubble boutique shop, and steps away from the Museum of Illusions, also slated to open this fall.
Backland Eco-Resort Opens Near Grand Canyon
Backland, a luxury eco-resort near the Grand Canyon, officially opened on September 1st.
It gives ​​guests an immersive and transformative experience in nature, while striving to significantly improve wildlife habitats and the ecology of the land.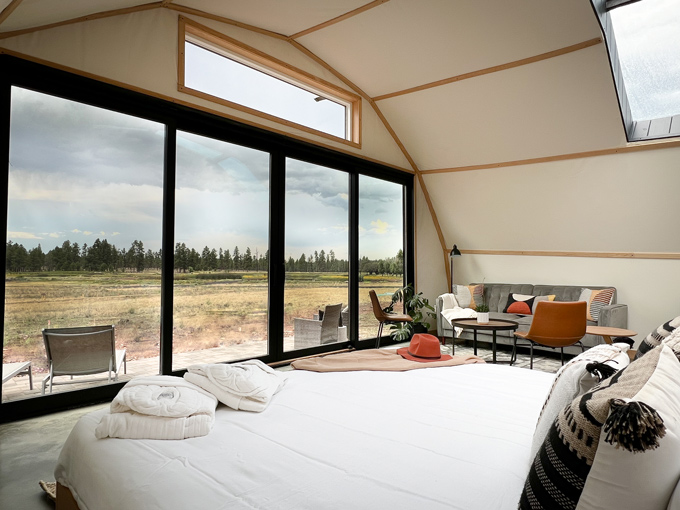 Backland offers 10 tents in four categories with rates starting at $490 per night (exclusive of tax).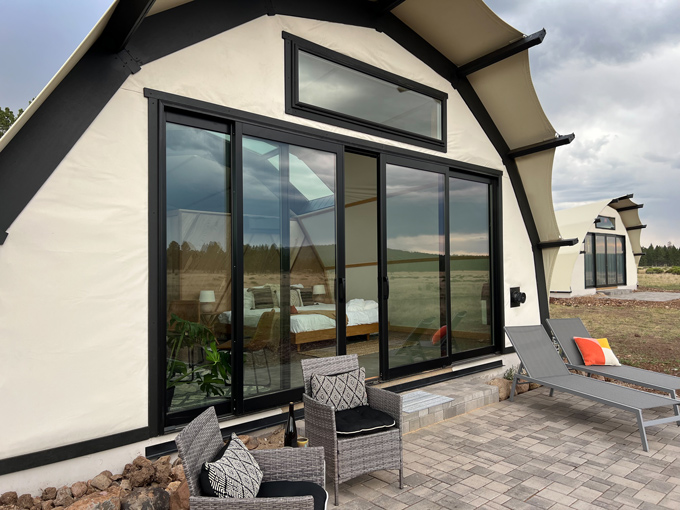 All tent suites feature panoramic windows, full en-suite bathroom with shower, luxury linens, electricity, automatic climate control in a fully insulated and energy-efficient tent, tent side parking (electric vehicle charging at reception), daily housekeeping, outdoor patio, coffee maker and mini fridge, ecological toiletries, and water conservation fixtures.
WiFi is not available in the tents, but is available in the lounge.
Other resort amenities include an on-site restaurant, pond with beach, e-bike rentals, nature trails, complimentary Yoga, spa, geocaching scavenger hunt (complimentary), stargazing, firepit with s'mores, and bird watching.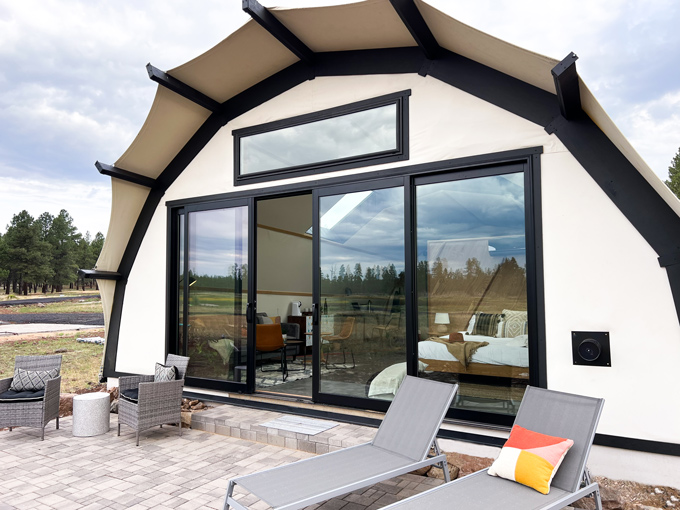 Situated about 20 minutes from Williams, AZ on 160 acres of private land, it ​ is centrally located to offer easy access for a variety of day trips to Arizona's most popular natural wonders and attractions.
Arizona Office of Tourism Offers Route 66 Check-in Challenge Passport
Arizona's Route 66 is dotted with small towns filled with things to do: quirky attractions, colorful history, inspired dining and some of the most beautiful landscapes in the Southwest.
To encourage travelers to visit, The Arizona Office of Tourism is offering a Route 66 Check-in Challenge Passport complete with an interactive map.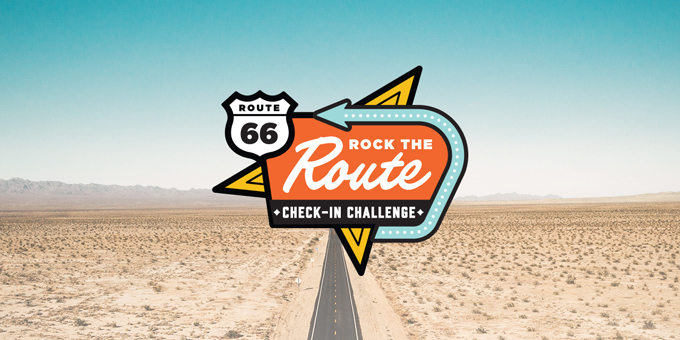 The program encourages travelers to find a wigwam-shaped motel, a petrified forest, kitschy shops, a street corner dedicated to an Eagles song, and so much more.
As tourists visit each location they can check in and be automatically entered to win cool prizes from the Arizona Office of Tourism and the Historic Route 66 Association of Arizona.
Participants are also encouraged to share or upload photos using #RockTheRouteAZ.
To sign up for this program, visit the Arizona Office of Tourism's website: https://www.visitarizona.com/plan/road-trips/arizonas-route-66/