Aburi Restaurants has just opened up a Aburi To-Go – a Japanese-West Coast cuisine grab-and-go shop in the location that was formerly Minami's Blue Ocean private room at 1112 Mainland Street in Yaletown.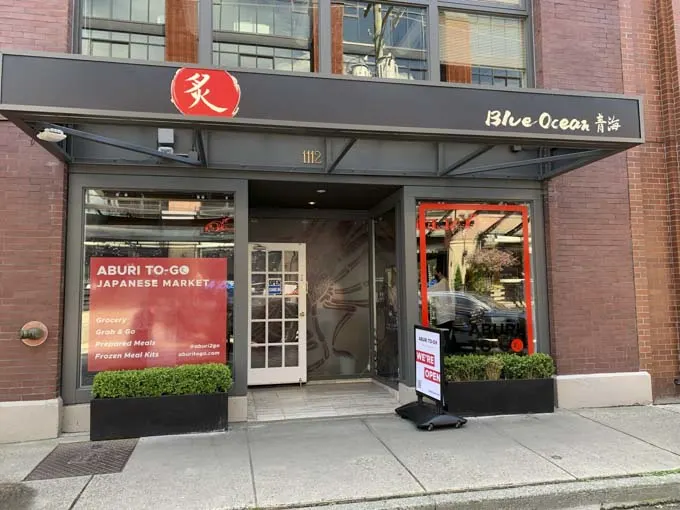 Note: This is not a sponsored post.
Aburi-to-go is a "grocerant" – a hybrid of a grocery store with freshly prepared, ready-to-eat or ready-to-heat offerings including: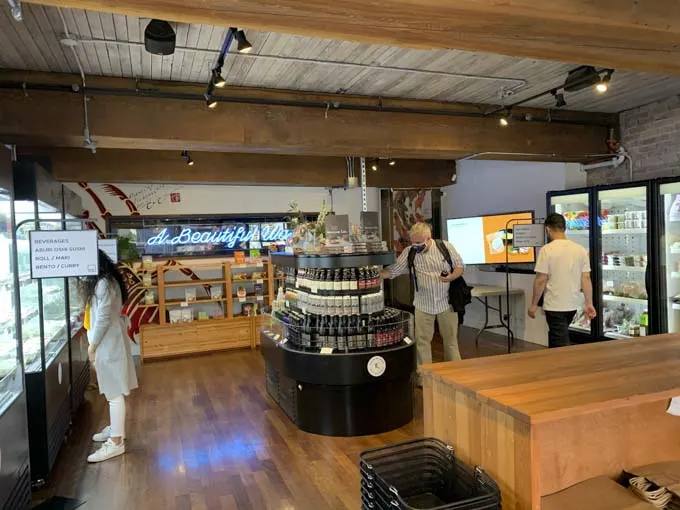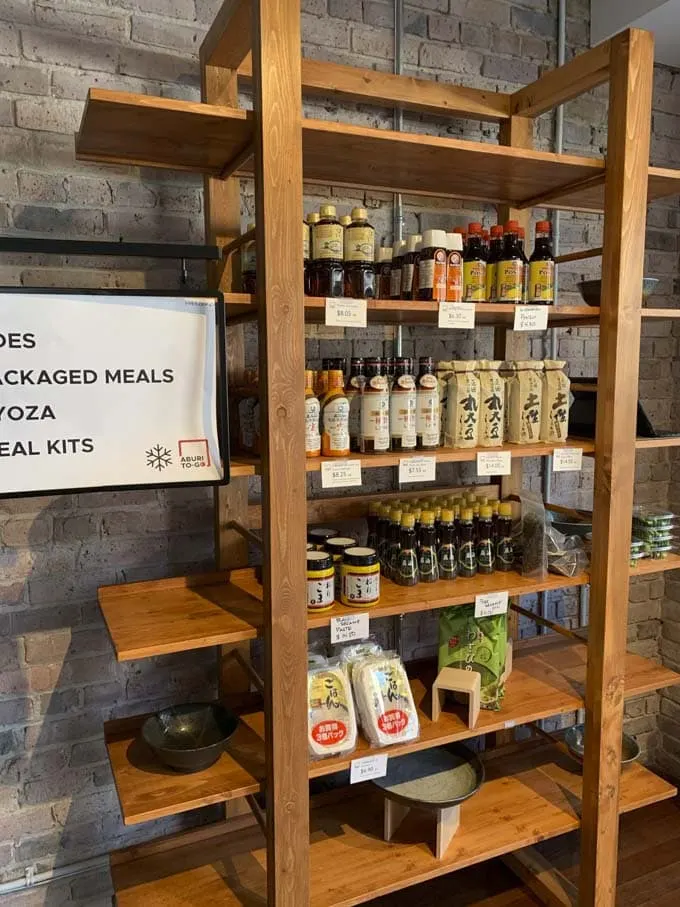 Ready-to eat items made by in-house chefs including sushi rolls, sashimi, sandos, bento boxes, and more.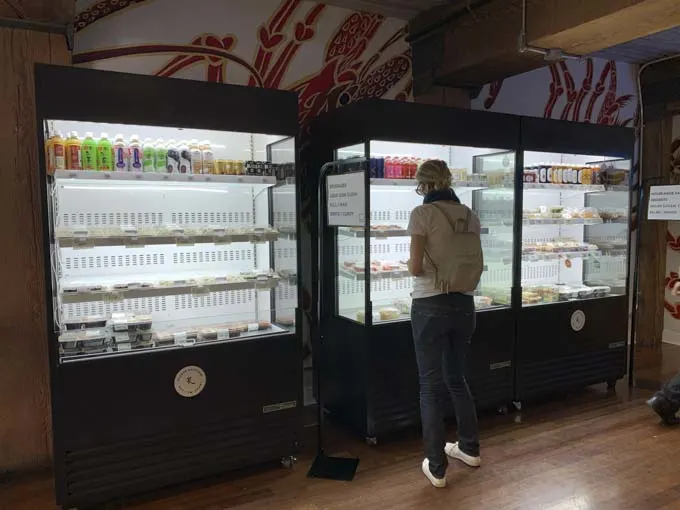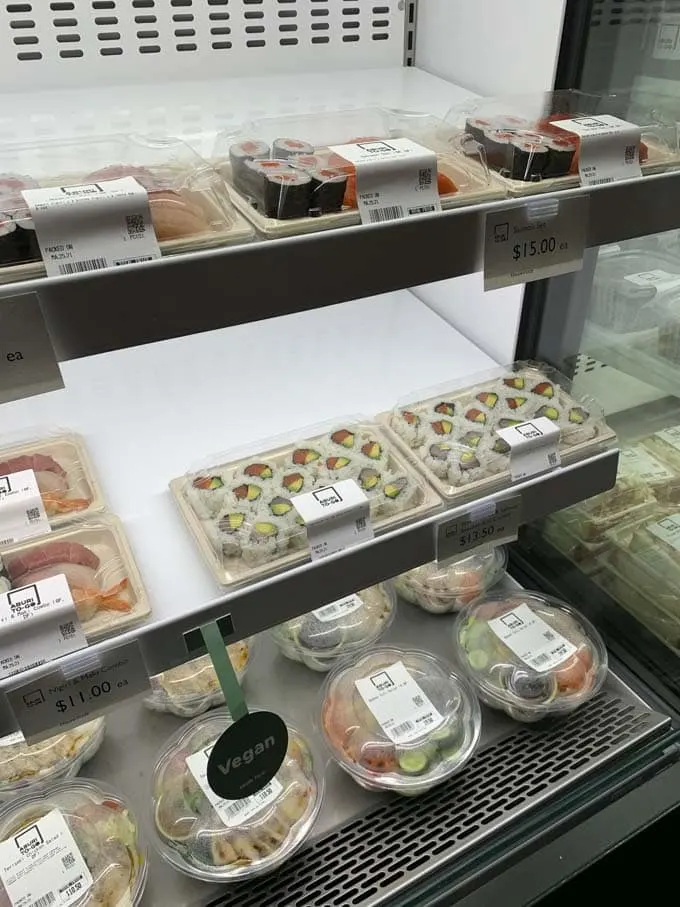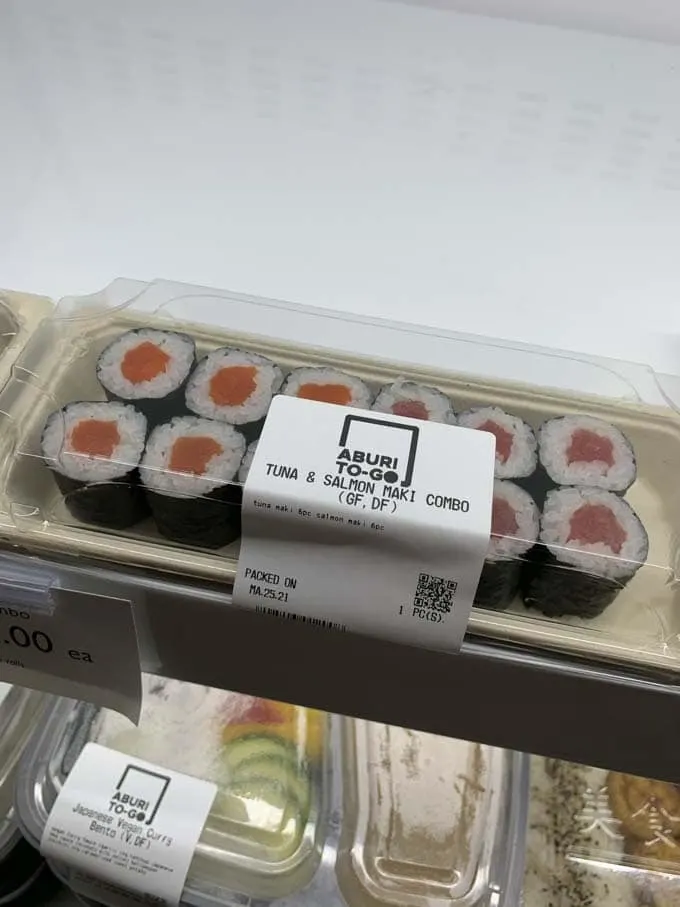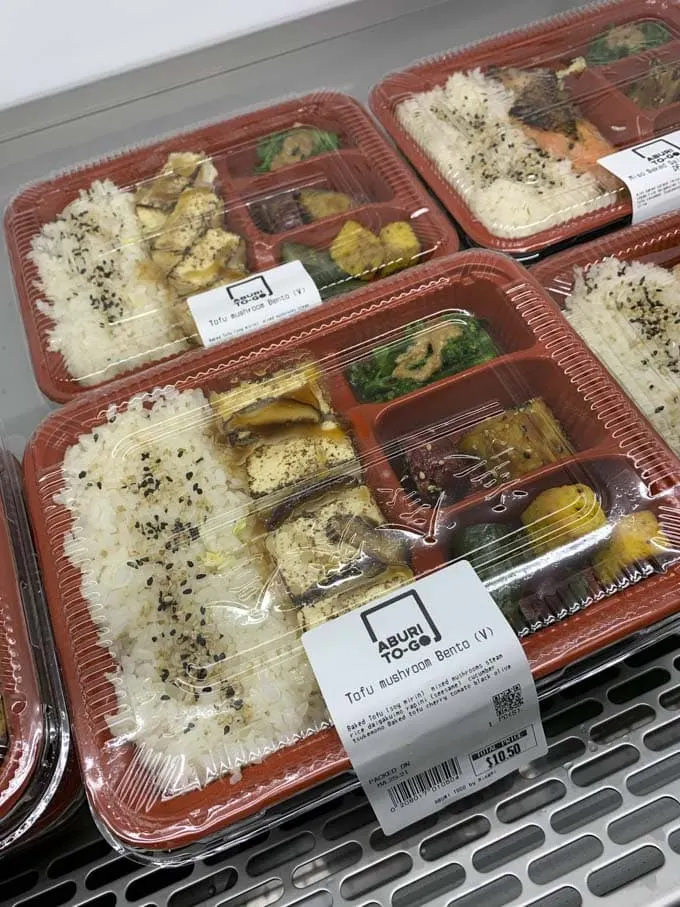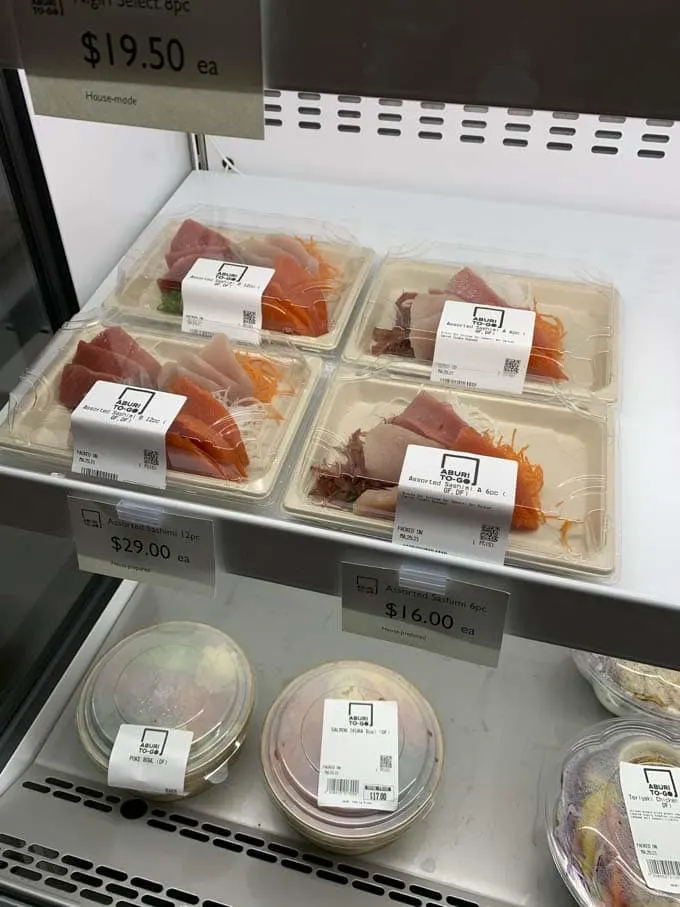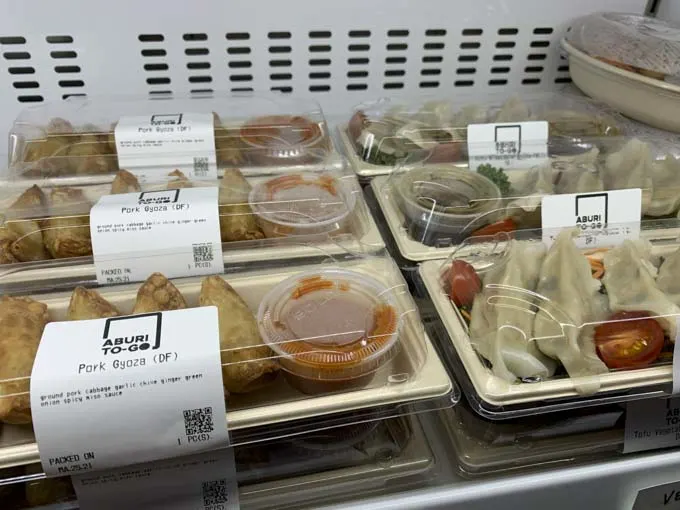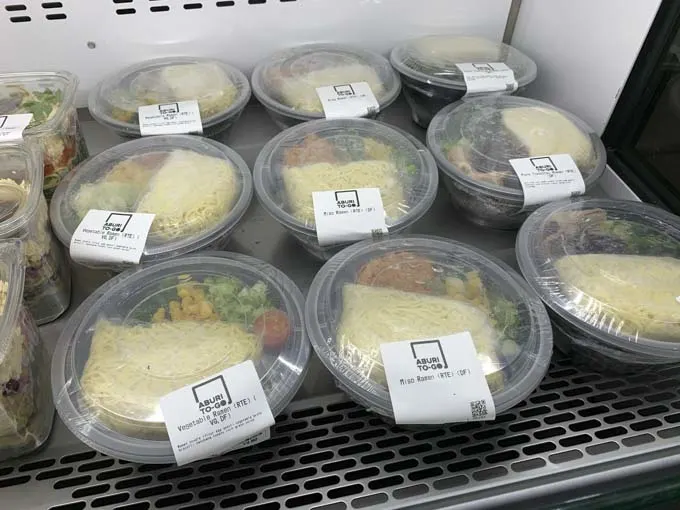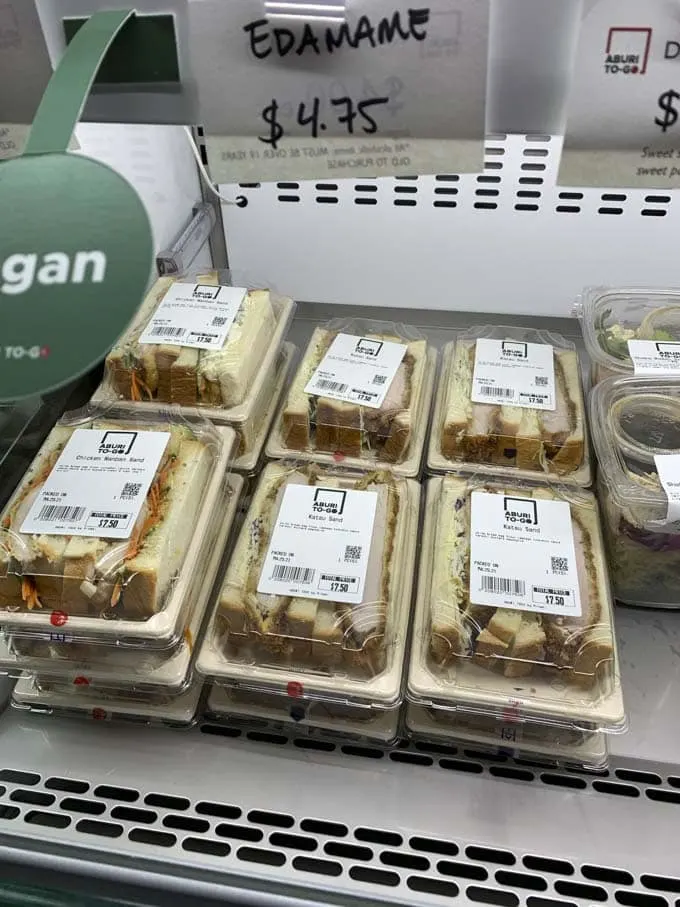 Frozen meal kits like house-made ramen kits, miso-baked salmon kits, and Japanese curry kits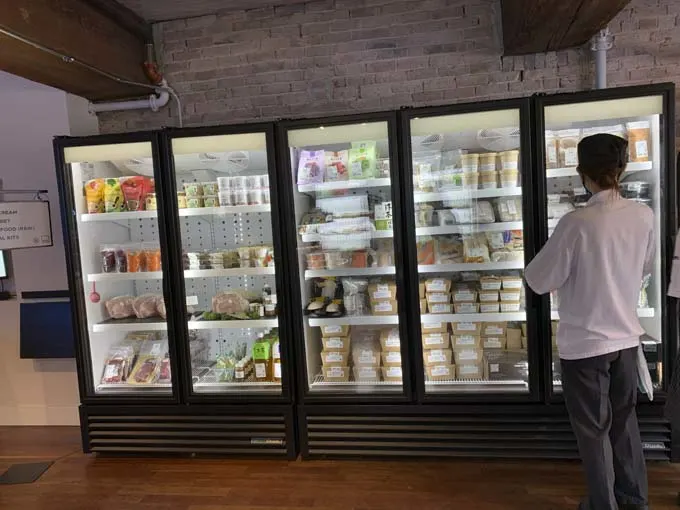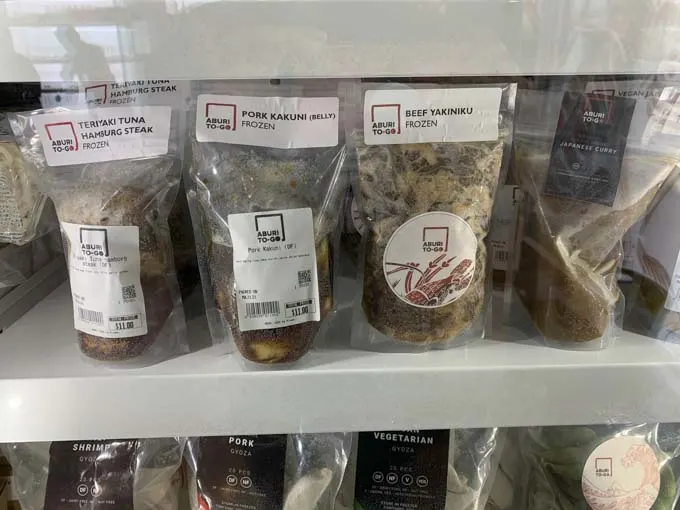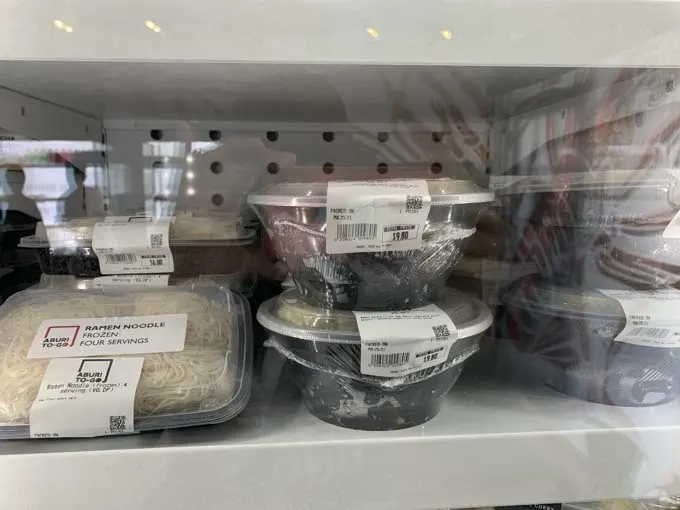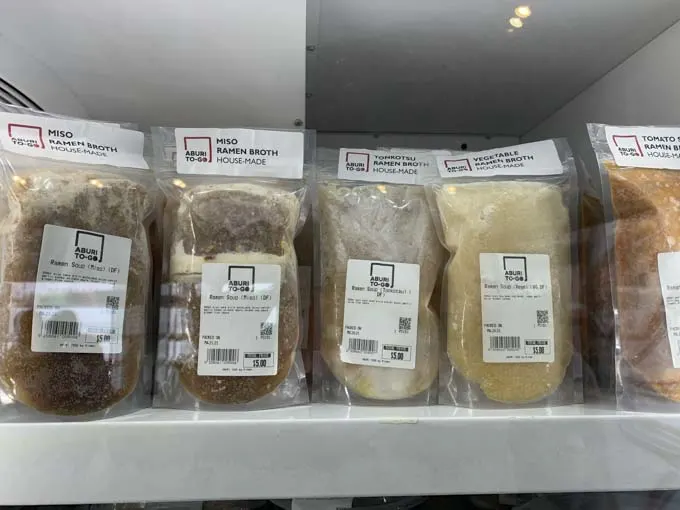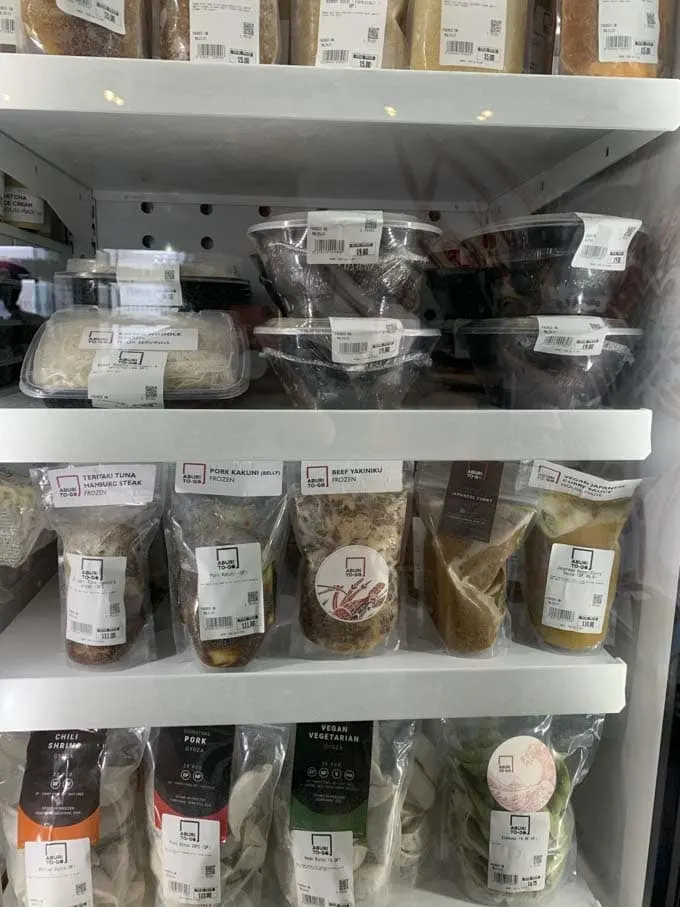 Pastries and desserts including house-made ice cream and sorbets, castella cakes, bake-at-home cookies, panna cotta and Aburi's signature Green Tea Opera cake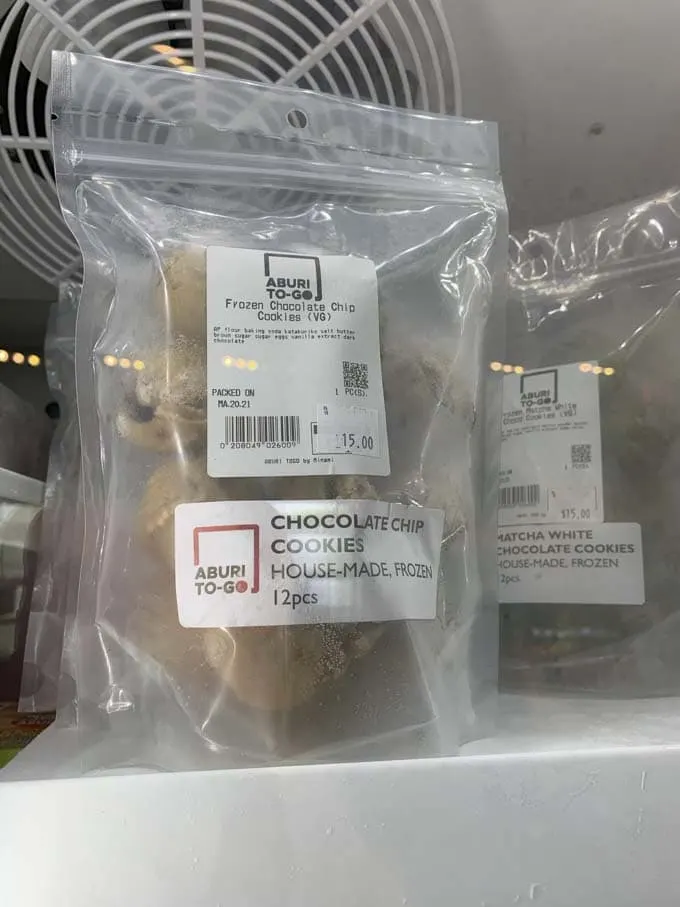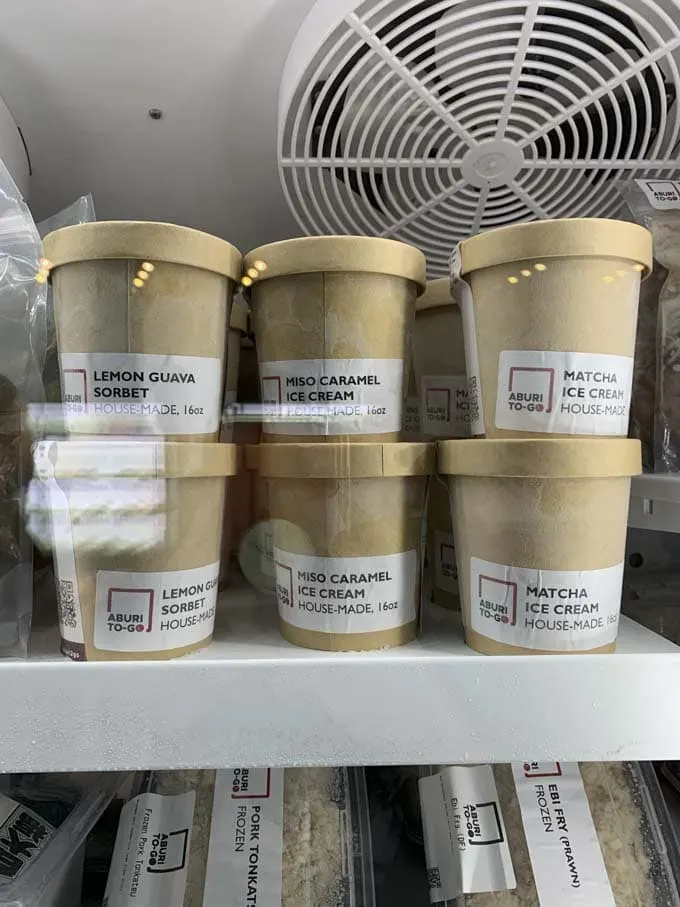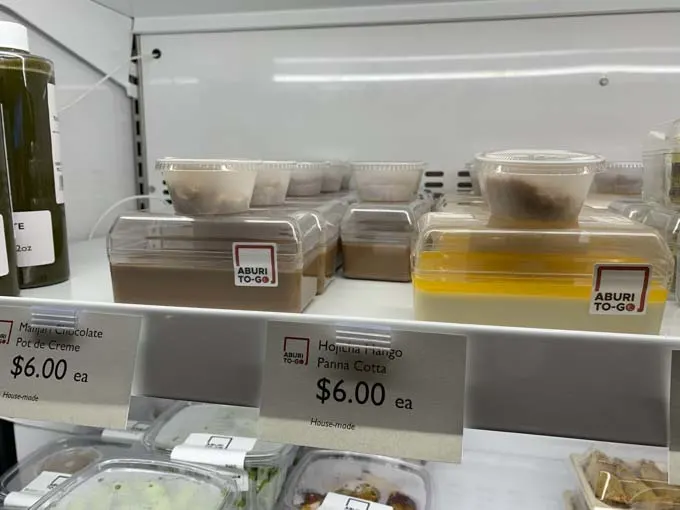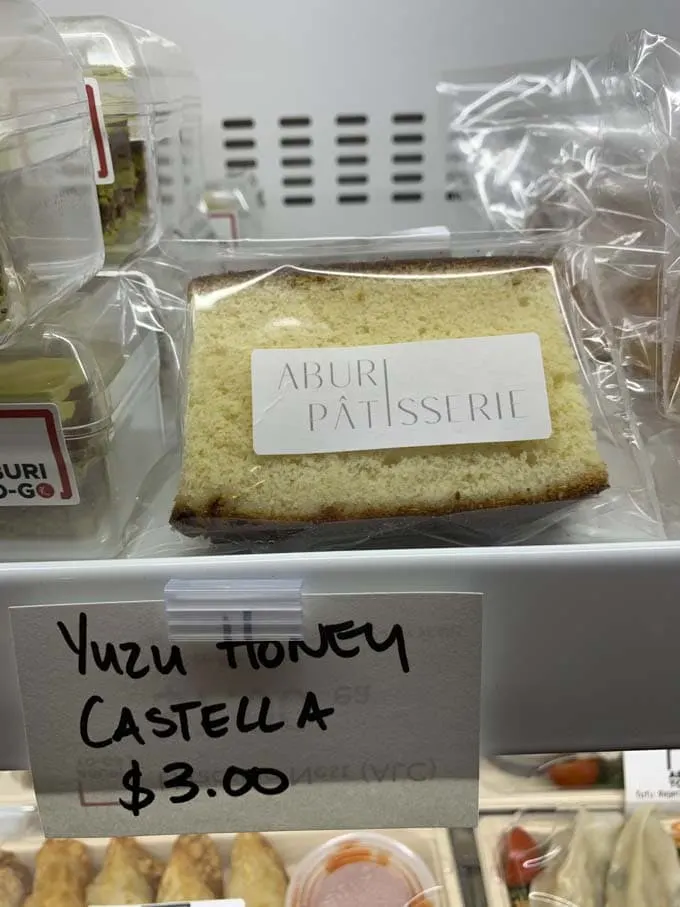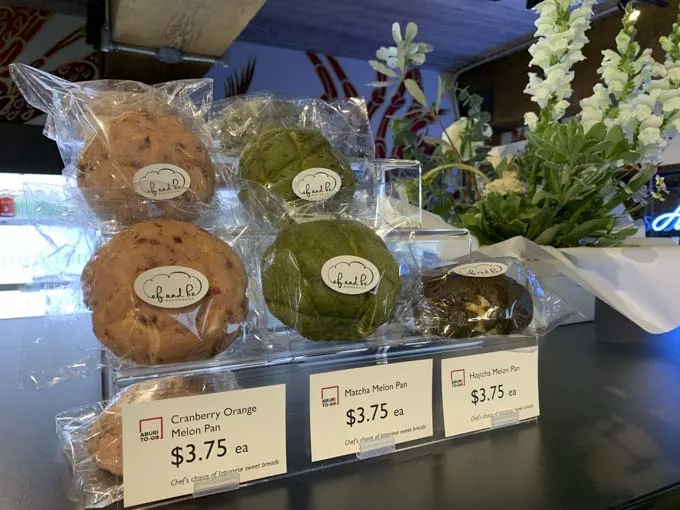 House-made condiments like Japanese sauces including Akadama Chili Paste, Chili Crunch Rayu Sauce, and Spicy Miso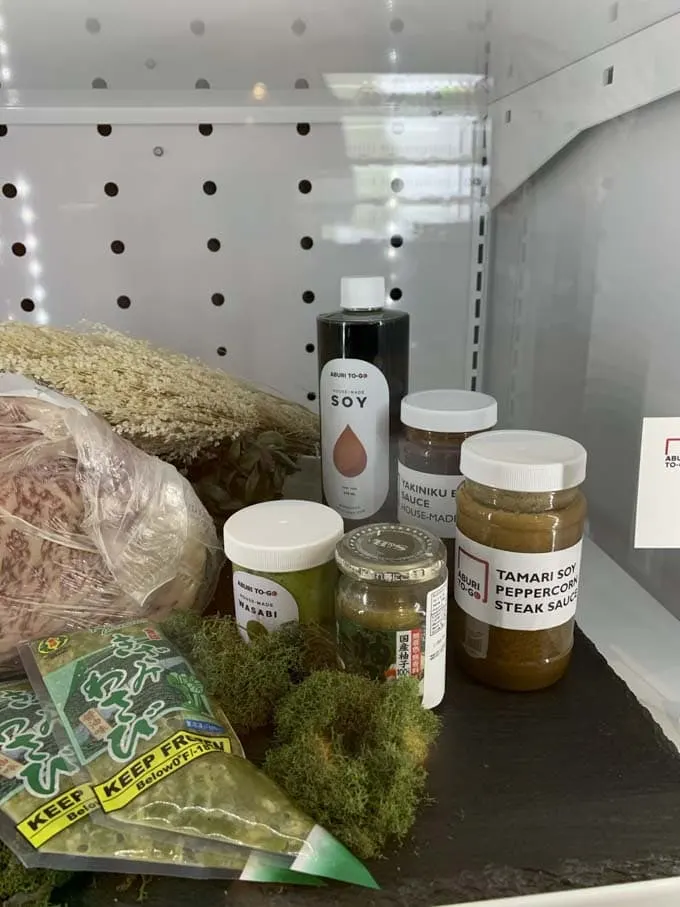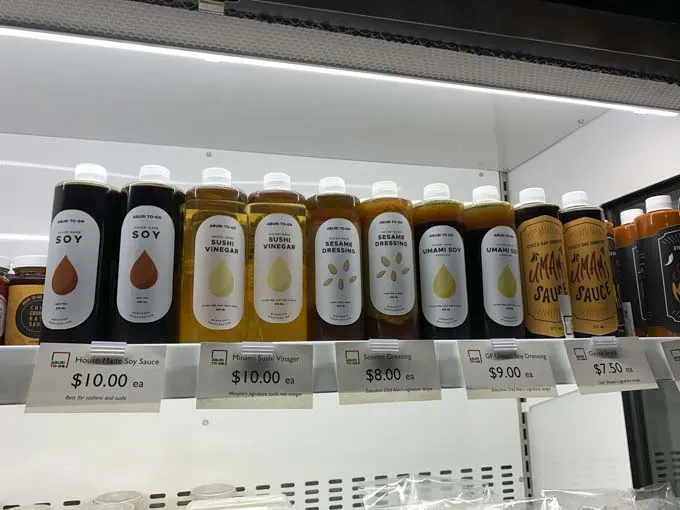 $1,000 cuts of A5 Miyazaki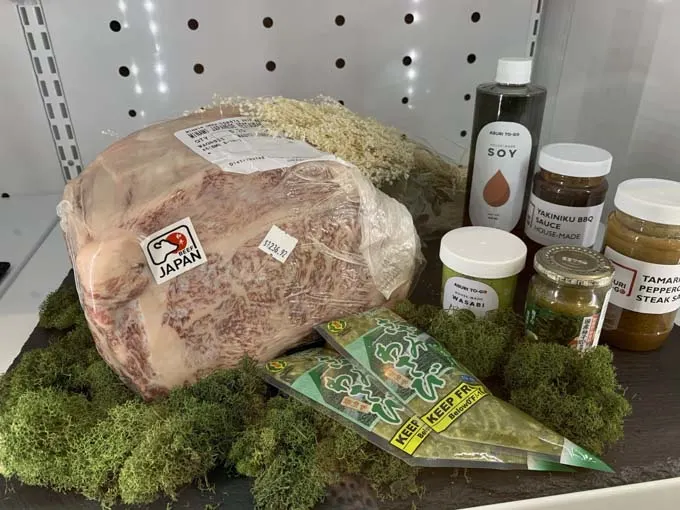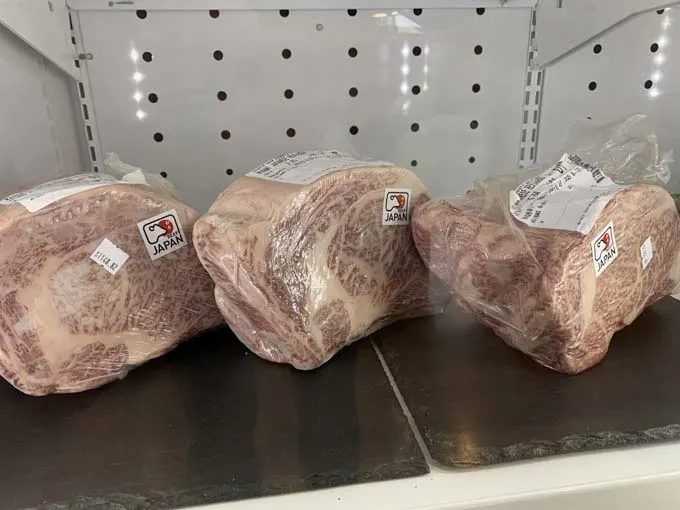 House-made and imported drinks – beers and sake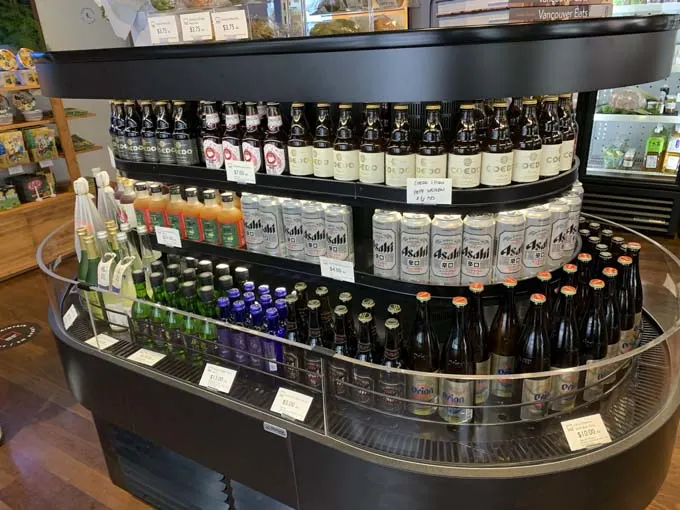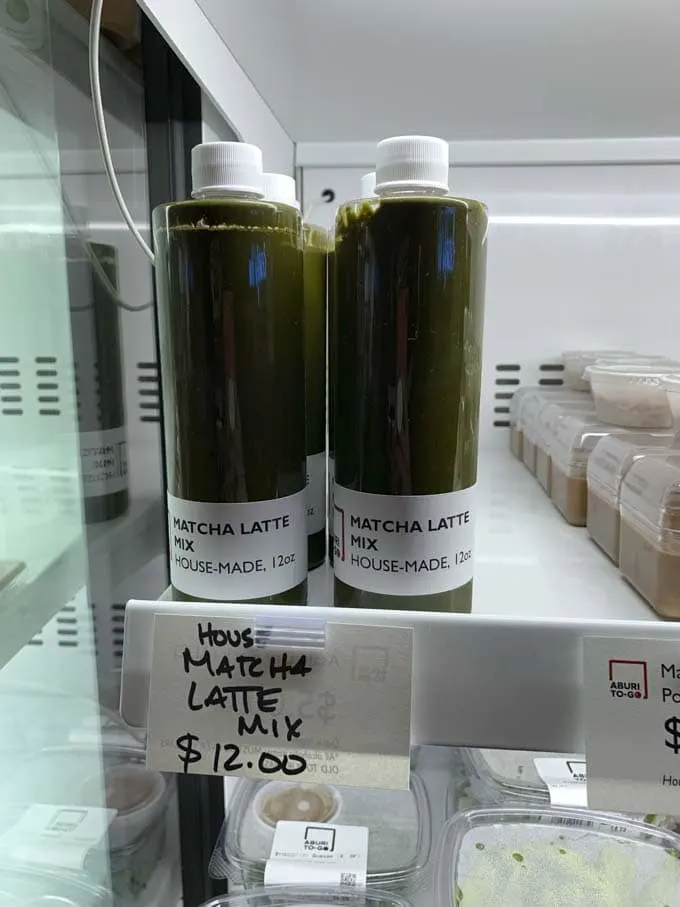 Japanese imported snacks and grocery items like instant noodles, Kit Kat and Pocky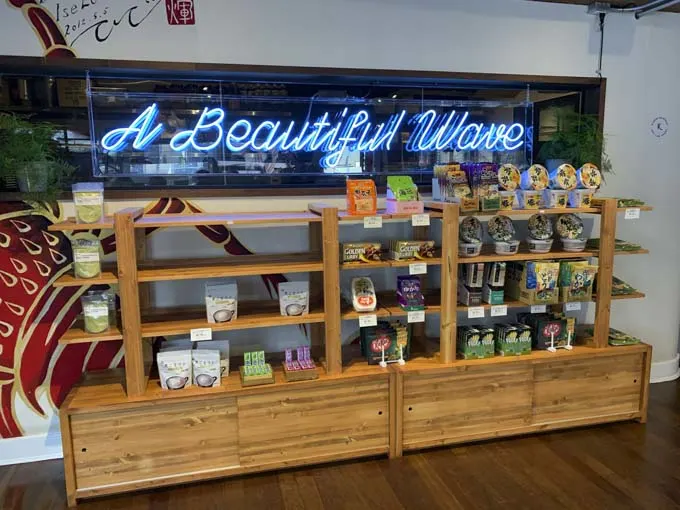 They offer baskets for your shopping experience.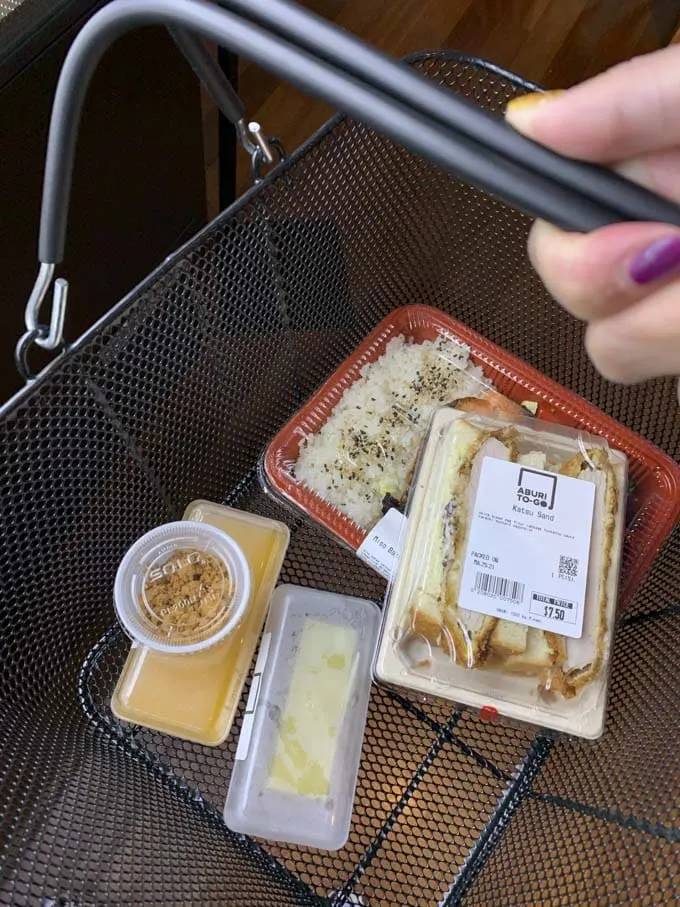 Aburi To-Go officially opens on tomorrow May 26, 2021. You can also soon shop online for curbside pick-up or delivery via UberEats in the coming weeks.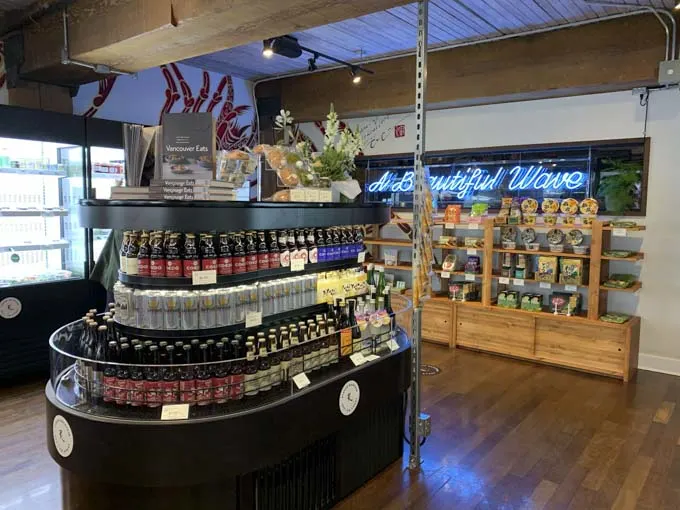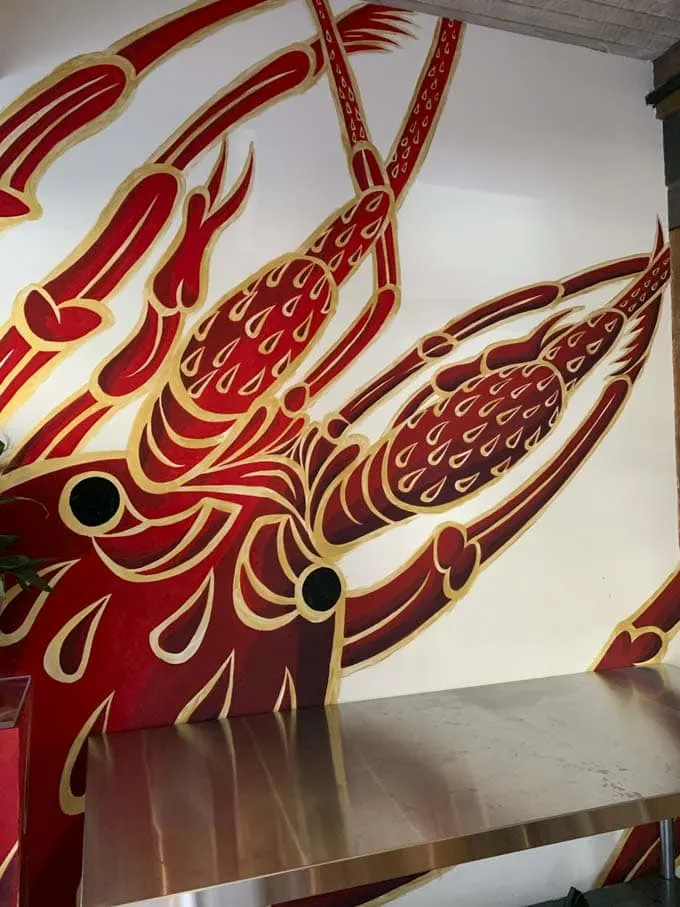 I had a nice time shopping at Aburi-To-Go and spend some time looking at all their offerings. I picked up a few items for lunch including the Miso Baked Salmon, Pork Tonkatsu Sandwich, Green Tea Opera Cake and Hojicha Mango Panna Cotta.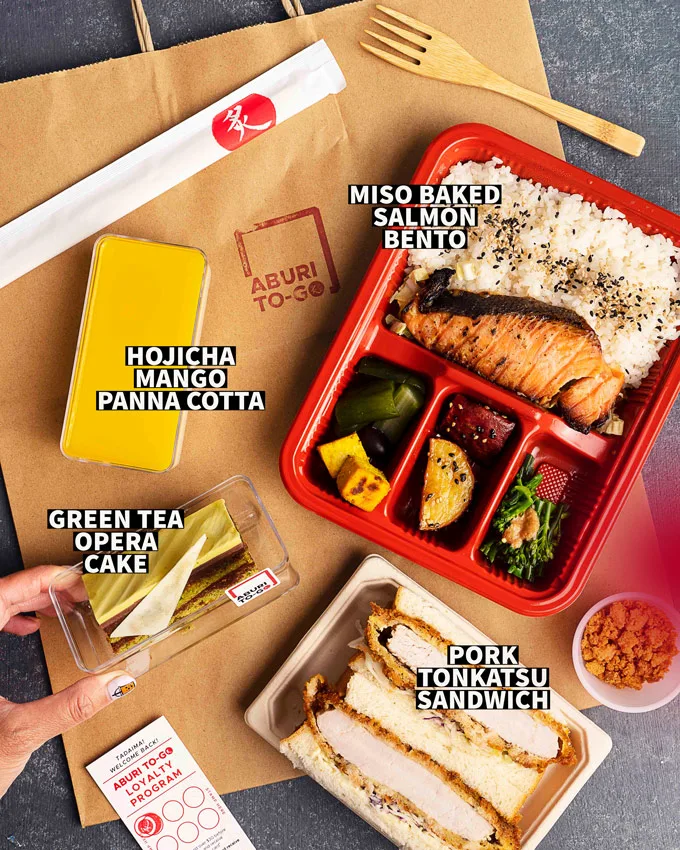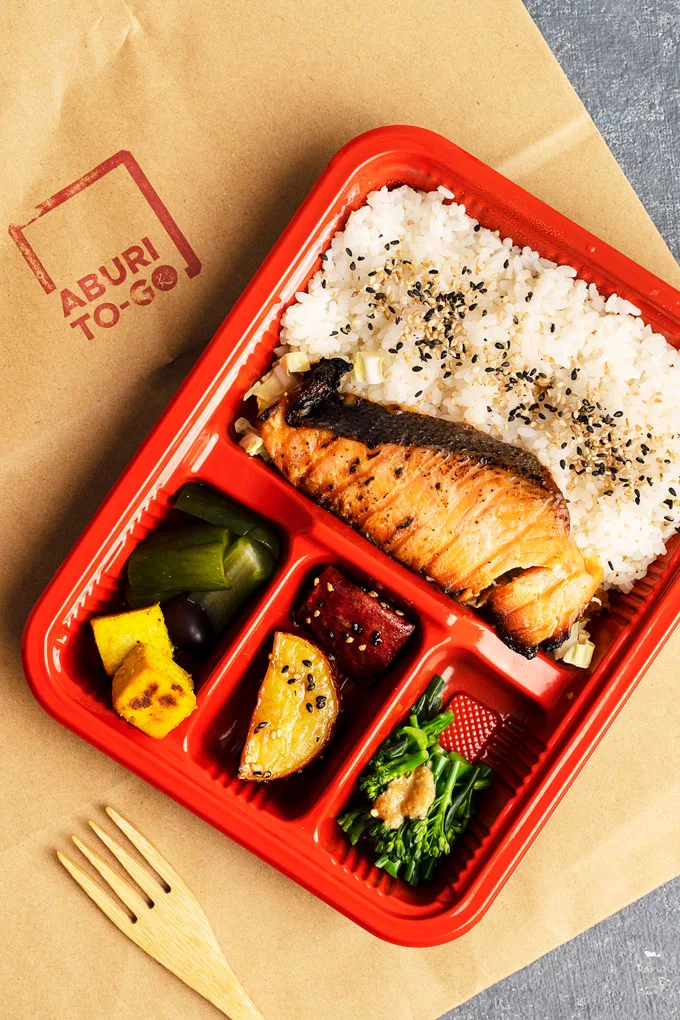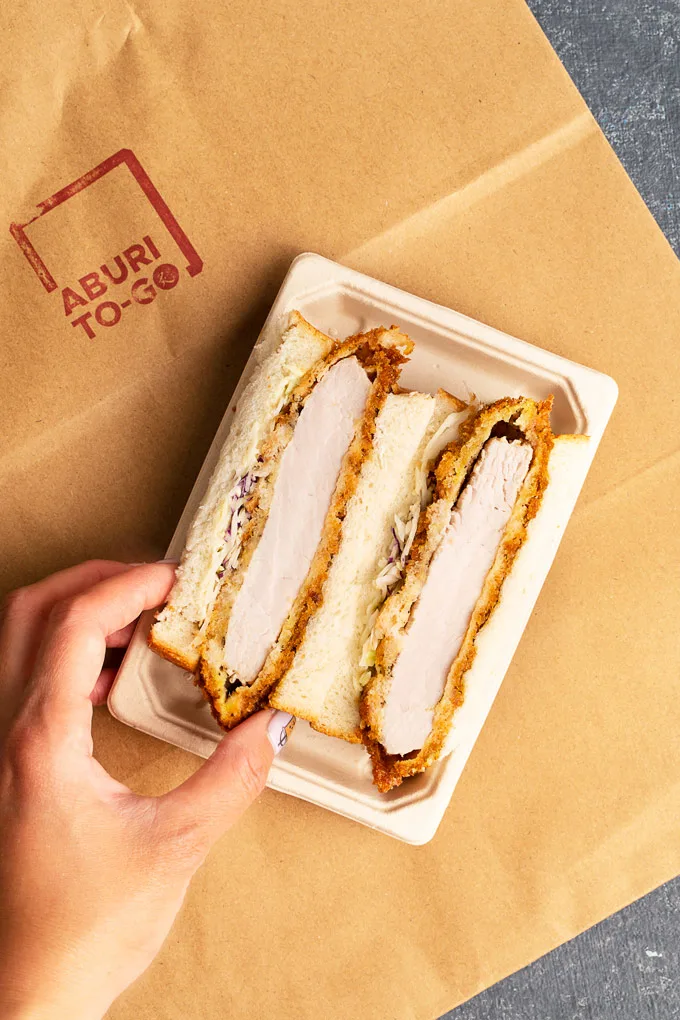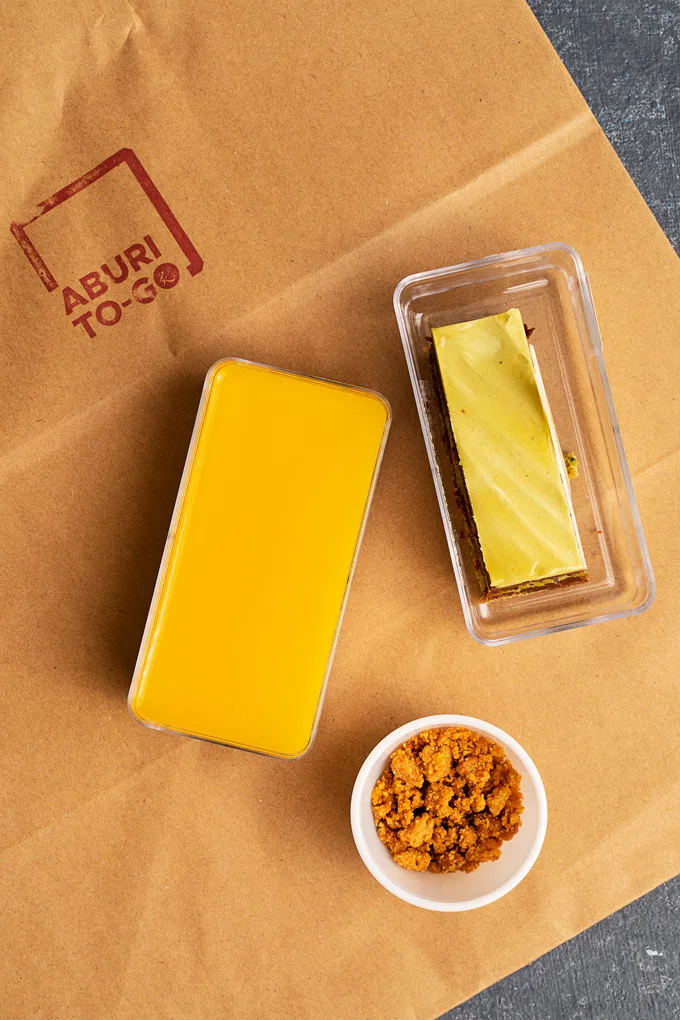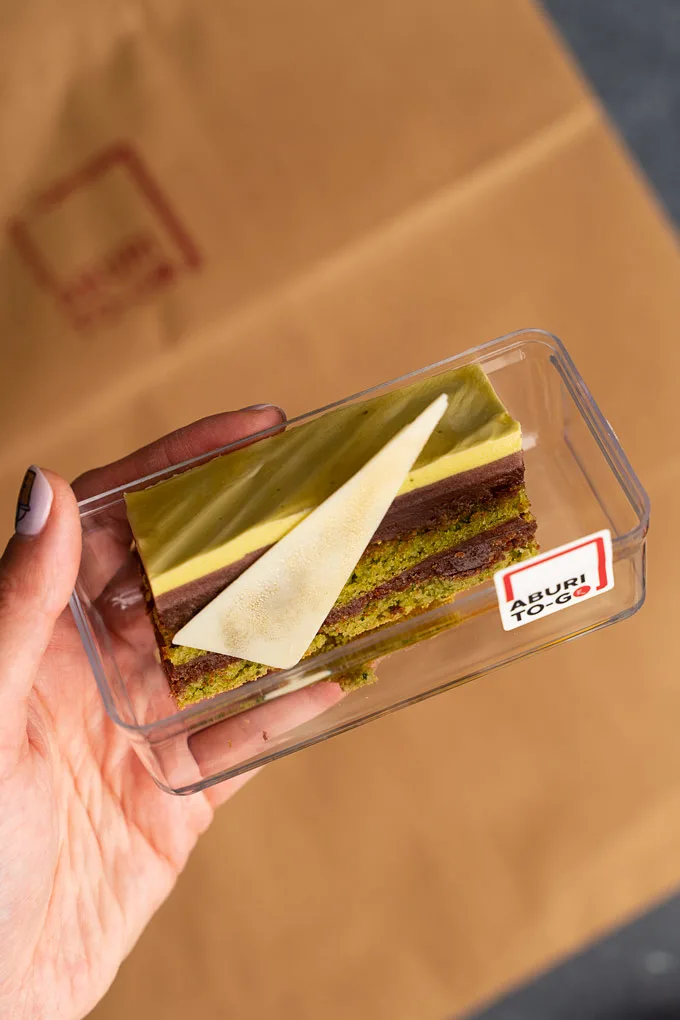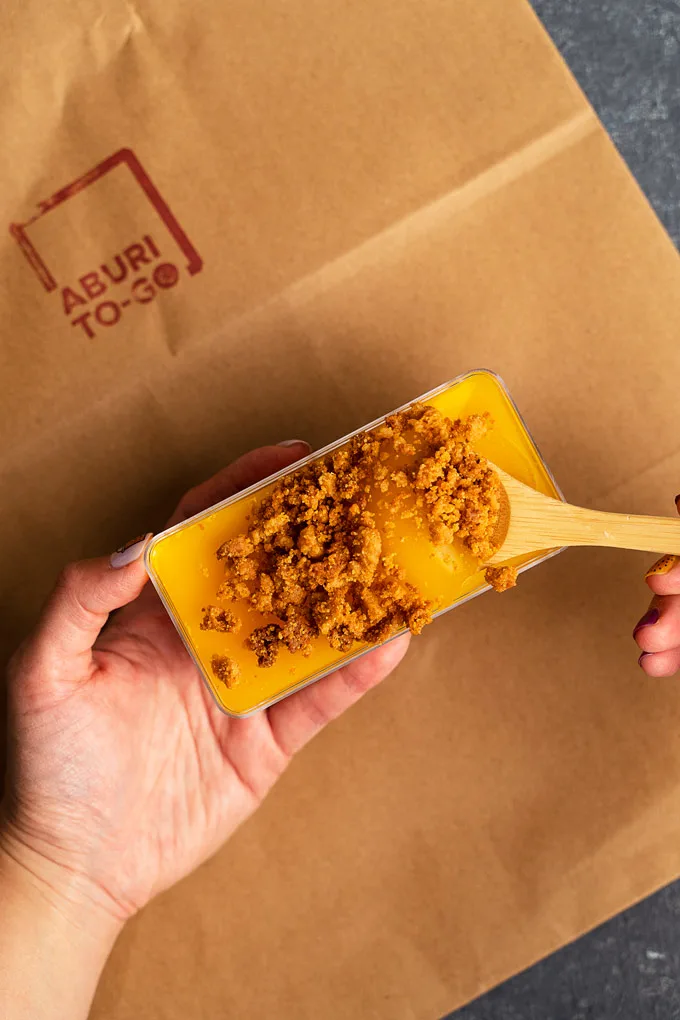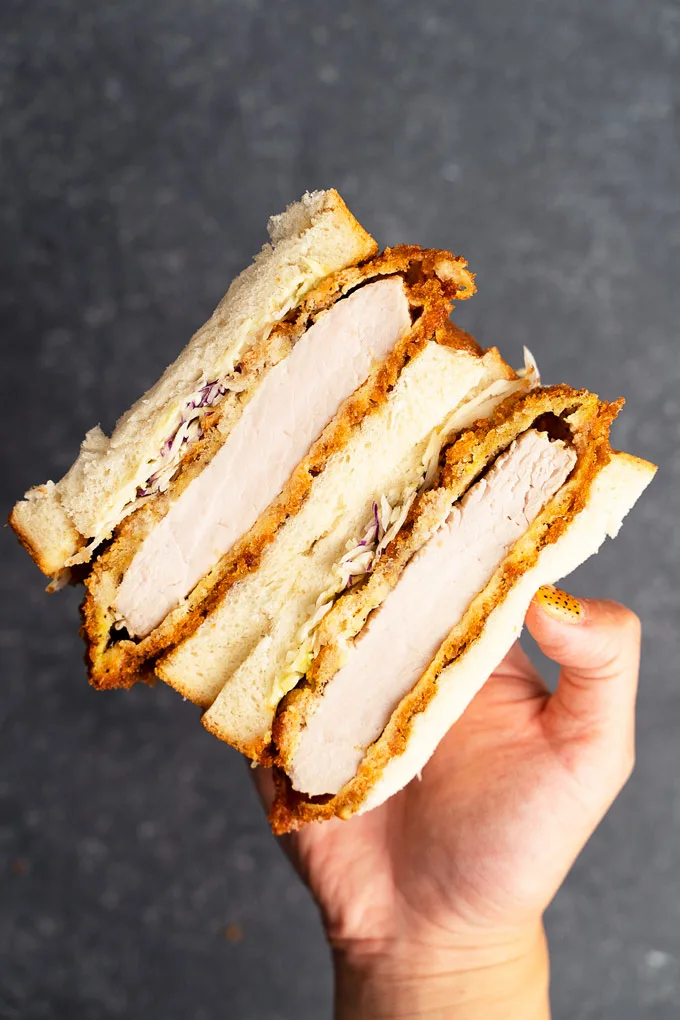 Aburi To-Go
Tue – Sat: 1130 – 7pm
www.aburitogo.com