Watch out wheat pasta–better-for-you pasta is expanding into new shapes with the same cherished taste and texture thanks to ZENB.
The plant-full, award-winning food company has introduced two new yellow-pea pasta shapes–ZENB Lasagna and ZENB Cavatappi–adding to its growing line of better-for-you foods.
These requested shapes are a first for the gluten-free pasta category, offering no-compromise profiles that hold up in sauces and deliver the same mouth feel and indulgent experience as their wheat pasta counterparts–but with more protein and fiber plus zero additives.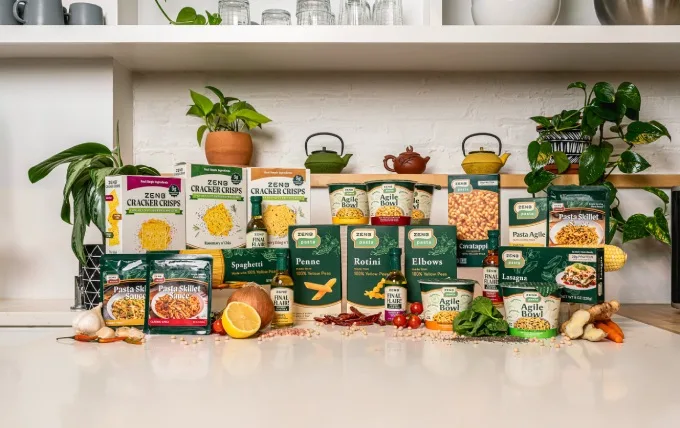 Both ZENB Lasagna and ZENB Cavatappi are the first of their kind, achieving the same texture as wheat pasta but with a clean label and solo ingredient: whole yellow peas.
Authentically crafted in Italy, each soft and chewy, no-boil, oven-ready sheet of ZENB Lasagna allows you to build a complex layered dish with a healthier upgrade.
ZENB Cavatappi, a fun and whimsical corkscrew shape, is perfect for classic comfort dishes and is the ideal pasta for gripping to full-bodied sauces.
Both new pastas deliver 17 grams of protein and 11 grams of fiber per 3-ounce serving all while maintaining the palate-pleasing texture of wheat pasta with a bouncy and tender al dente bite.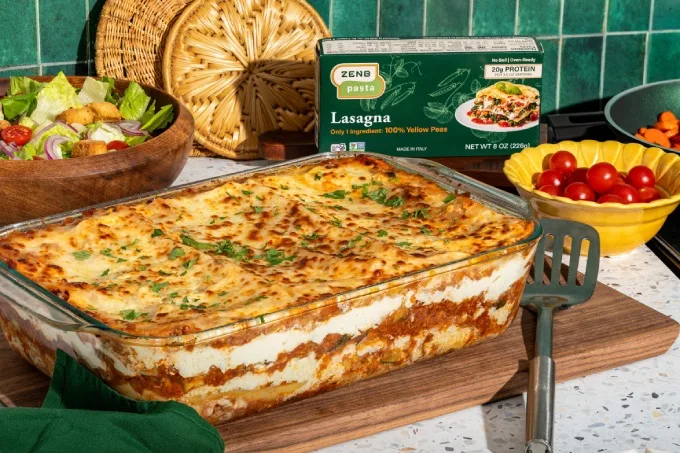 ZENB has pioneered the use of yellow peas in better-for-you foods using a proprietary food development process that extracts as much goodness from the legume as possible while leaving little waste.
The full portfolio of ZENB Pasta also includes Rotini, Elbows, Penne, Spaghetti, and Agile, a quick-cook, precision-cut pasta shape created by the brand that is ready in just three minutes, plus Agile Bowls, wholesome, on-the-go meal solutions.
ZENB Pastas are all gluten-free, non-GMO, vegan, and have no artificial flavors or preservatives. ZENB also recently entered the snack category with the launch of ZENB Cracker Crisps, a flaky, airy, crispy cracker snack that is gluten and grain-free.
ZENB Lasagna and Cavatappi are launching first on Amazon and zenb.com. Visit zenb.com/store-locator to find where ZENB products can be found at a rapidly growing list of retailers across the country.
To sample ZENB on the road and experience what it means to eat Like It Matters, check out the nationwide ZENB Pasta Lounge Tour by visitingzenb.com/pasta-lounge.