YOU NEED THIS, maker of flavor-packed and plant-based snacks, is partnering with The h.wood Group, the LA-based hospitality and lifestyle company with a diversified portfolio of upscale nightlife and restaurant venues, and AEG to have its snacks take center stage at Los Angeles hot spots.
YOU NEED THIS is popping up at restaurants like the star-studded Delilah and legendary music venues like The Roxy Theatre on Sunset Blvd to give Angelenos what they need for a fantastic night out.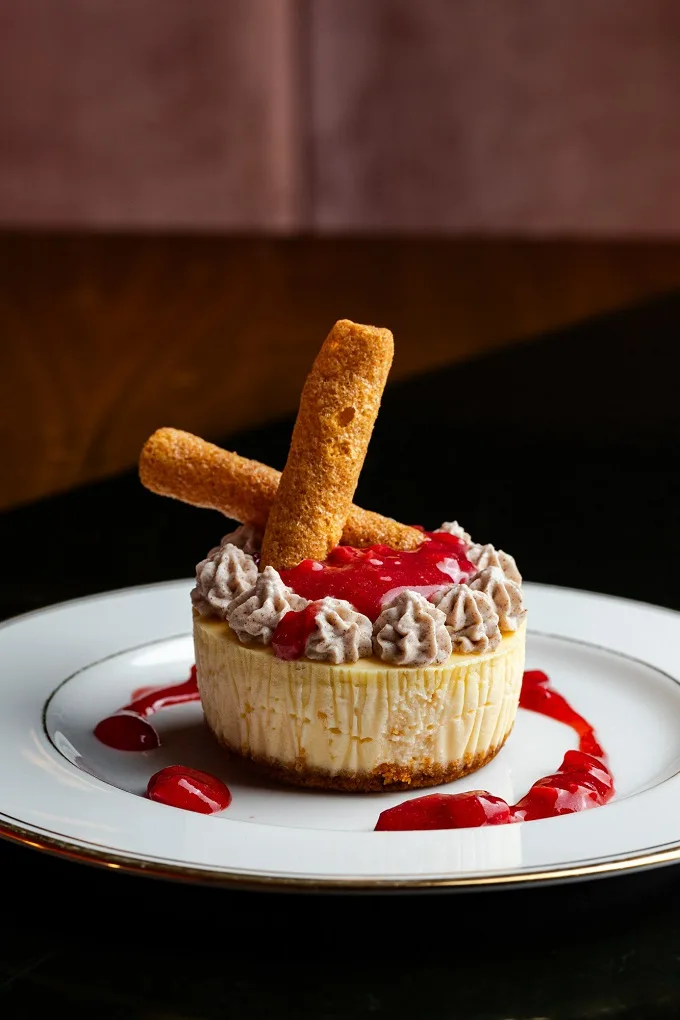 True to the belief of "why fit in when you can stand out," YOU NEED THIS has taken its marketing efforts beyond its bold pink bags of Cinnamon Churro Puffs and vibrant green Veggie Straws to partner with The h.wood Group.
Both companies share a customer who is passionate about art, fashion, sports, and entertainment.
To give these consumers more of what they want, YOU NEED THIS and The h.wood Group have teamed up to create one-of-a-kind opportunities for fans and guests at the hospitality group's iconic venues.
YOU NEED THIS snacks will now grace the bars of The h.wood Group venues like Poppy, Peppermint Club, Harriet's Rooftop and Santolina.
Guests looking for the takeout special at beloved West Hollywood night club Bootsy Bellows will now find YOU NEED THIS Cinnamon Churro Puffs inside their Bootsy Meal.
At Delilah, The h.wood Group's modern day supper-club with a vintage aesthetic, the dessert menu features a special new dessert also made with YOU NEED THIS' delectable Cinnamon Churro Puffs.
The new Strawberry Cheesecake features a crunchy crust made of cinnamon churro crumbs and comes topped with cinnamon bits in whipped cream and Cinnamon Churro Puffs.
As part of the integrated partnerships with The h.wood Group and AEG, YOU NEED THIS will host exclusive giveaways for Angelenos who are a part of its community text group.
The text group offers access to insider opportunities and one-of-a-kind Los Angeles experiences, such as skip-the-line and table service at Bootsy Bellows for a group of friends, dinners at Delilah, access to unannounced concerts, and more.
Fans can join the YOU NEED THIS texting community and be the first to know about these exclusive events and giveaways by texting 341-888-6333.
In addition to its new on-premise availability, YOU NEED THIS integrates itself into the daily habits of its consumers and meets people where they are.
YOU NEED THIS hands out its snacks at landmarks like Venice Beach, and in the coming months, will pop up at the Santa Monica Pier, UCLA and USC campuses, Los Feliz Flea, and Smorgasburg.
The brand also teamed up with Students Run LA as their official snack partner for this upcoming school year.
As part of the partnership, YOU NEED THIS is providing its great tasting, better-for-you snacks to 1000s of Los Angeles public school students training to run the Los Angeles Marathon.
To date, YOU NEED THIS has spent more than 150 hours giving out roughly 20,000 snack bags in the Los Angeles area.
In Los Angeles, YOU NEED THIS is also available at AEG-owned music venues (Shrine Auditorium & Expo Hall and The Roxy Theatre), the Soho Warehouse mini bar in DTLA, Erewhon, Bristol Farms, and at various restaurants and coffee shops in Los Angeles International Airport.
To learn more about YOU NEED THIS, visit youneedthisnack.com.