'Tis the holiday season and Yogurtland is celebrating with a flavor that's inspired by the popular gift-giving game, White Elephant.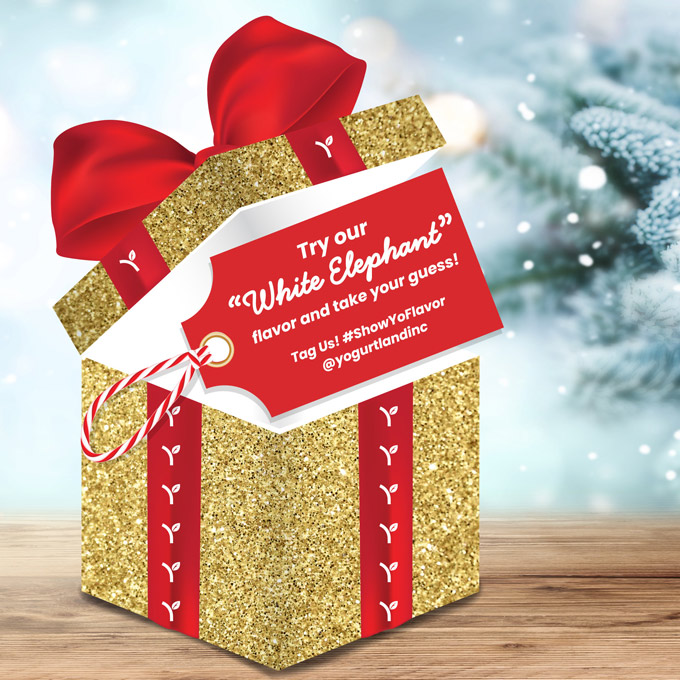 This year, Yogurtland invites you to try the mysterious White Elephant flavor, just like how you'd pick a surprise gift during a White Elephant gift exchange!
Yogurtland's limited-time offering is ever-changing, which allows guests to delight in the magic of the season with a delicious and unexpected flavor from the White Elephant handle.
The limited-time-only, White Elephant flavor is an opportunity to enjoy a fun and mysterious treat this holiday season at participating Yogurtland locations.
Fans are encouraged to take photos of their White Elephant creations and tag #ShowYOFlavor on social media.
The flavor is available in-store only and may vary across all participating Yogurtland locations.
This holiday season, Yogurtland also offers many ways to bring joy to friends and family with its new merchandise and seasonal gift cards available to purchase online.
To order Yogurtland online for takeout, delivery, or catering, please visit yogurt-land.com or the Yogurtland app.