White Castle, the innovative company that helped make the hamburger an American household staple, is now providing delivery as an option within its White Castle app.
The in-app delivery option gives Cravers the convenience of having their favorite menu items, such as a 10-sack of Original Sliders, delivered to them at the same everyday low pricing they find at their local Castle.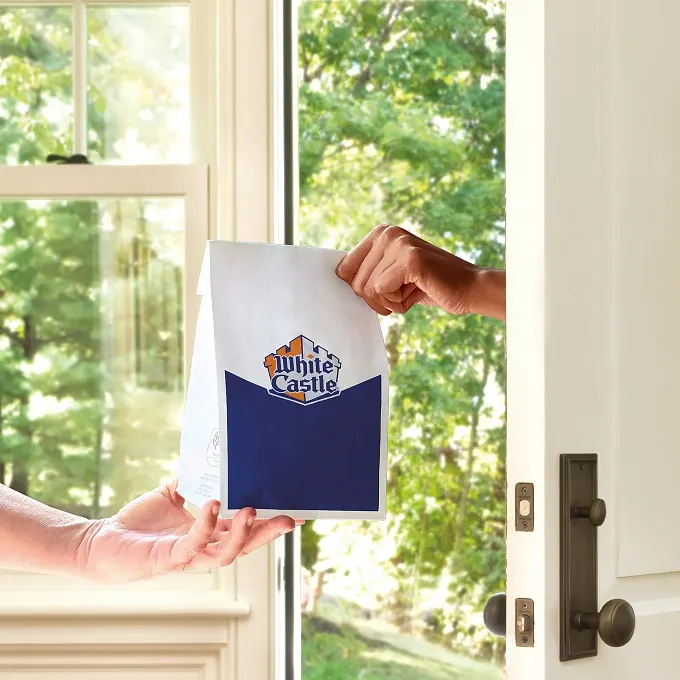 With this update rolled out in all of its restaurant markets, White Castle no longer relies solely on a third-party app to initiate delivery service.
In-app delivery allows Cravers to pay the same price for their meal as if they were visiting the Castle, with only a simple $4.99 flat delivery fee and no other hidden or additional fees.
White Castle's new service is a partnership with Uber Direct, Uber's white-label delivery platform, and is available now to all users of the White Castle app.
With the collaboration with Uber Direct, the app is the best value for White Castle delivery.
Cravers can order delivery directly from a Castle (within a 5-mile radius of Castles serviced by Uber Direct).
The app uses Uber technology to connect each order with a driver or courier to ensure your Sliders arrive hot and on time.
With the addition of delivery, the all-encompassing White Castle app also features:
Complete menu.
Castle locator.
Crave customization.
On-the-go ordering.
Save your fave Crave.
App-only menu items and offers.
Exclusive access to Craver Nation offers and deals.