It's no secret that oysters hold a special place in the hearts and lifestyles of New Yorkers everywhere. With oyster season kicking off, and the renowned Oyster Festival happening Oct 14 & 15, here are a few top spots to enjoy oysters in NYC.
Sagaponack
Sagaponack is an Asian and Mediterranean-inspired seafood restaurant built to emulate a Hamptons-esque environment.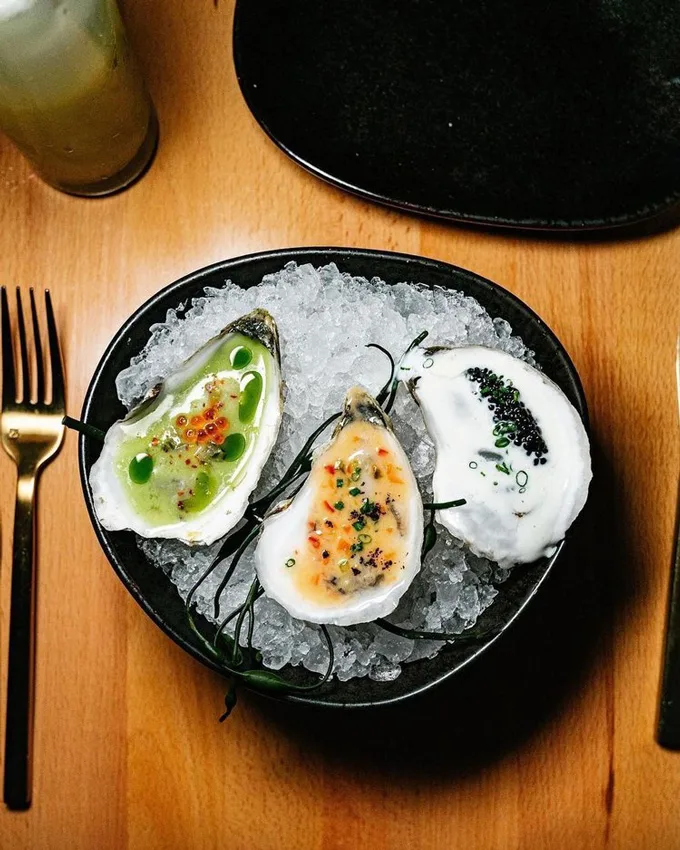 Managing partner Kyung il Lee revitalized the space, turning the restaurant into a nautical oasis within the heart of the trendy Flatiron district.
The menu is curated by Executive Chef Phil Choy (formerly at Michelin-Starred Dovetail and Boulud Sud) that seamlessly blends the flavors of New American, combined with the Pacific Rim and the Mediterranean.
Oyster enthusiasts have a prolific selection of three variations of oysters; Dressed Oysters, including a Cucumber oyster with yuzu kosho and dill, and Caviar, with Adamas Siberian caviar laid on top of a buttermilk and yogurt base.
Roasted oysters including Brown Butter with shoyu koji, lemon, and tempura flakes, as well as Gochujang Butter, topped with serrano, sesame breadcrumbs, and scallion.
The Raw selection of oysters feature Island Creek oysters sourced from Duxbury, Massachusetts and Kusshi oysters from Humbolt Bay, California.
Blu on the Hudson
Blu on the Hudson is a modern American restaurant with sweeping views of the Manhattan skyline that brings a New York City-style dining experience to the waterfront in Weehawken, New Jersey.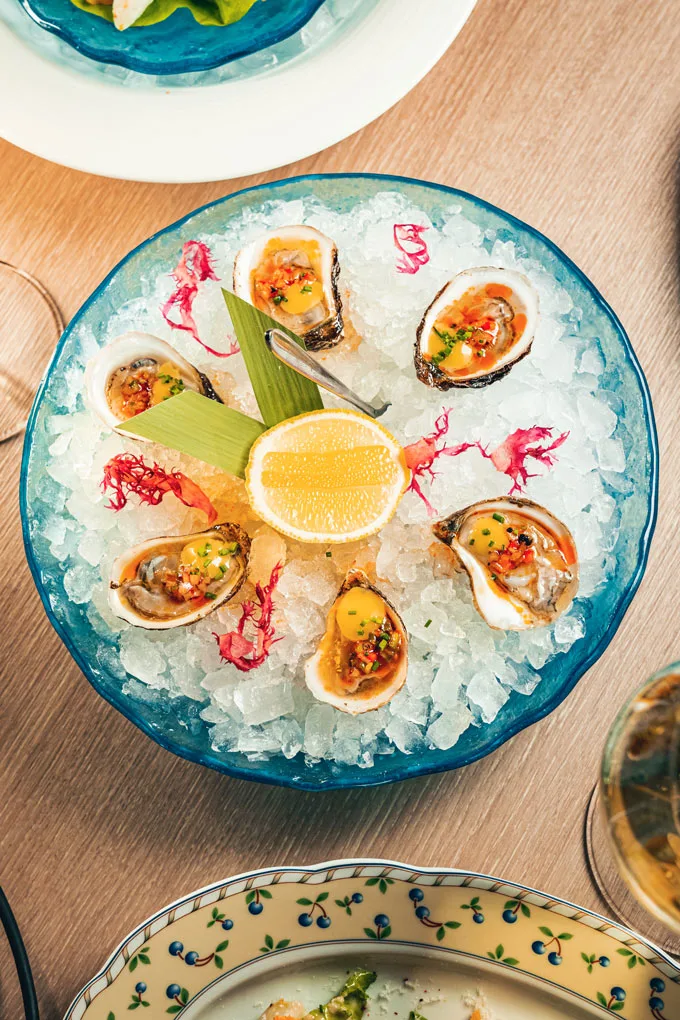 Blu is just minutes away from Hoboken and Jersey City by Light Rail, and a picturesque six-minute NY Waterway ferry ride from Manhattan.
Executive Chef J.C. Ortega has created a bold seafood-centric menu with an extensive raw bar selection that offers guests: Blu's Signature East Coast Oysters, dressed with summer tomato vinaigrette, Meyer lemon and cucumber; Kusshi Oysters, dressed with tomato relish, lime white ponzu and Blu's cocktail sauce; as well as Seafood Towers built with a seasonal selection of chilled shellfish.
Hortus NYC
Hortus NYC is a stylish, Asian-inspired restaurant that emphasizes a design-forward atmosphere and a menu of carefully curated dishes that blend the flavors of Southeast Asia from Executive Chef Geo Park (Michelin-starred Jua).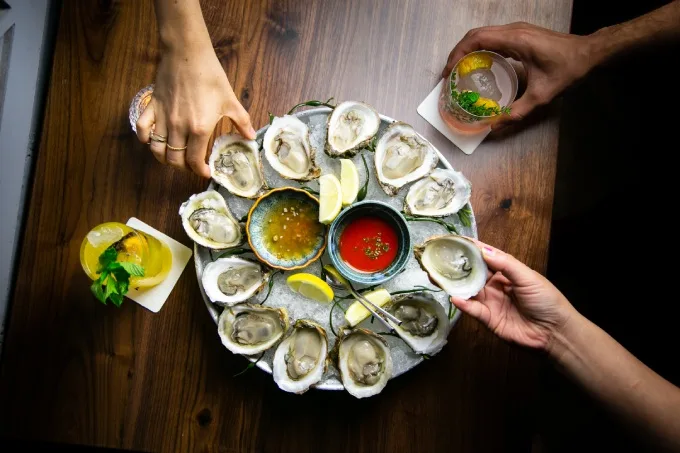 Enjoy their raw selection of oysters indoor in Hortus NYC's elegant bi-level dining space or outdoor in their hidden garden oasis.
Seafood enthusiasts can dive into a raw bar which highlights fresh selections from both the East and West coast, offered during both brunch and dinner.
Hortus NYC provides a selection of half dozen, one dozen and two dozen oysters from Island Creek (East) as well as Kumamoto (West).
Guests can enjoy their choice of oysters with a variation of Asian-inspired dressings. Hortus NYC also offers a large HORTUS Royal Platter, which is composed of chilled lobster tail, hamachi crudo, shrimp cocktail, and one dozen oysters.
Kobo
Kōbo is the latest addition to Chef/Restaurateur Ruben Rodriguez's Nai Restaurant Group, which includes: Amigo, Nai, and Emilia, all located in the East Village.
For Kōbo's menu, Ruben combines his travels throughout the Mediterranean, leaning into his Spanish roots and his love of Italian and Mediterranean flavors.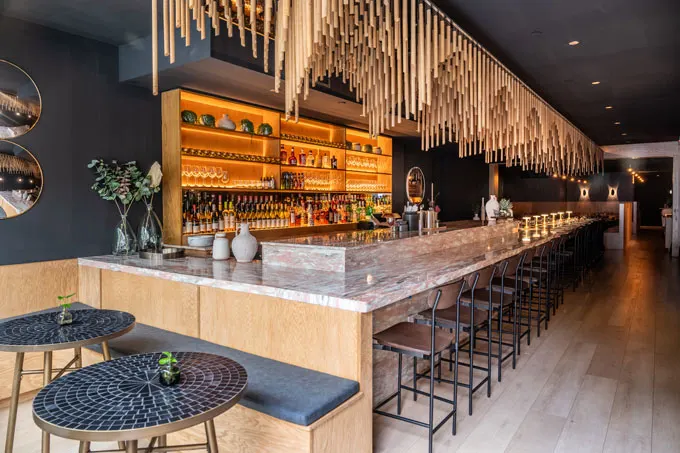 Kōbo's menu celebrates simple ingredients and soulful cooking, honoring Rodriguez's Galician heritage.
The menu features approachably priced plates, with a focus on curated items "to-share."
Oyster lovers will be happy to see a selection of raw oysters available, distinctively dressed in orange and rosemary, providing a vibrant citrusy kick, unique to Kōbo's menu.