It's that wonderful time of year when chefs incorporate the beautiful flavours of spring into the menu.  West Restaurant in South Granville is launching a $39 Spring prix fixe dinner menu from May 1st, Sundays through Thursdays.  I attended a media tasting of the new Spring menu.  Here's a look at what you can expect.

Disclosure: Some of dishes in this post may reflect sample portions and may not represent the full-sized dishes.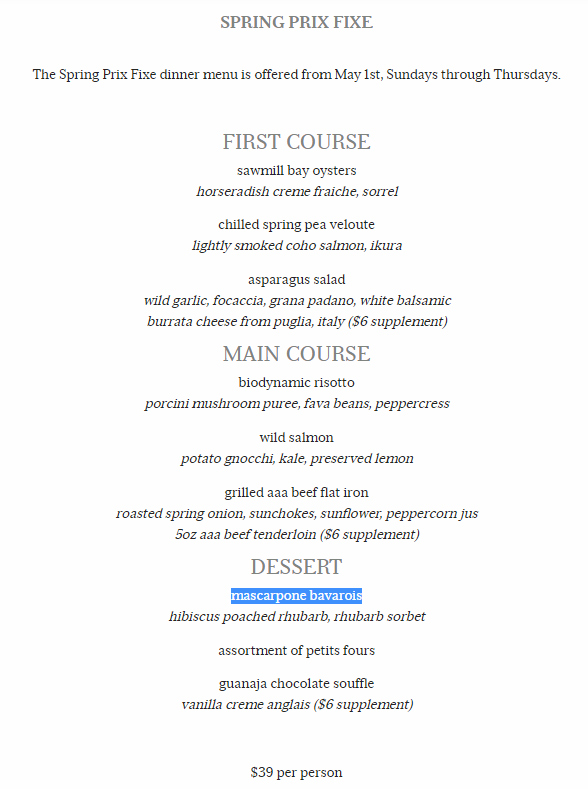 First Course
The first course of the Spring prix fixe menu has three options: Sawmill Bay Oysters, Chilled Spring Pea Veloute, and Asparagus Salad.
Sawmill Bay Oysters with horseradish creme fraiche, sorrel

chilled spring pea veloute with lightly smoked coho salmon, ikura
I loved how the rich, savoury contents of the ikura contrast the refreshing, smooth and chilled pea veloute.

Asparagus Salad with wild garlic, focaccia, grana padano, white balsamic; burrata cheese from puglia, italy ($6 supplement)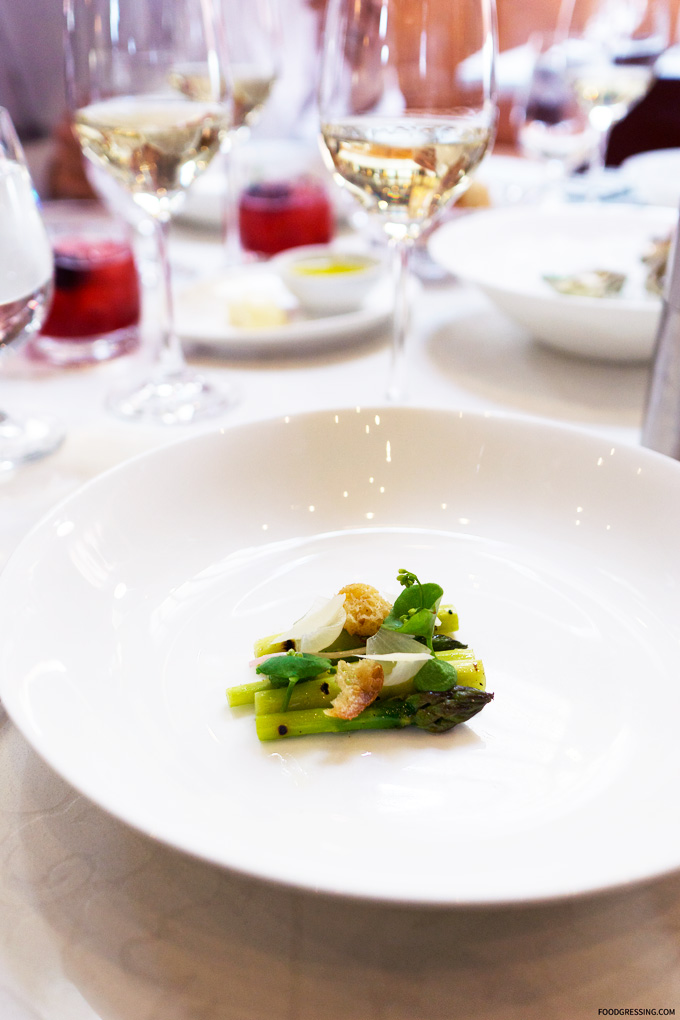 Second Course
There are also three options for the second course: Biodynamic Risotto, Wild Salmon, and Grilled AAA Beef Flat Iron.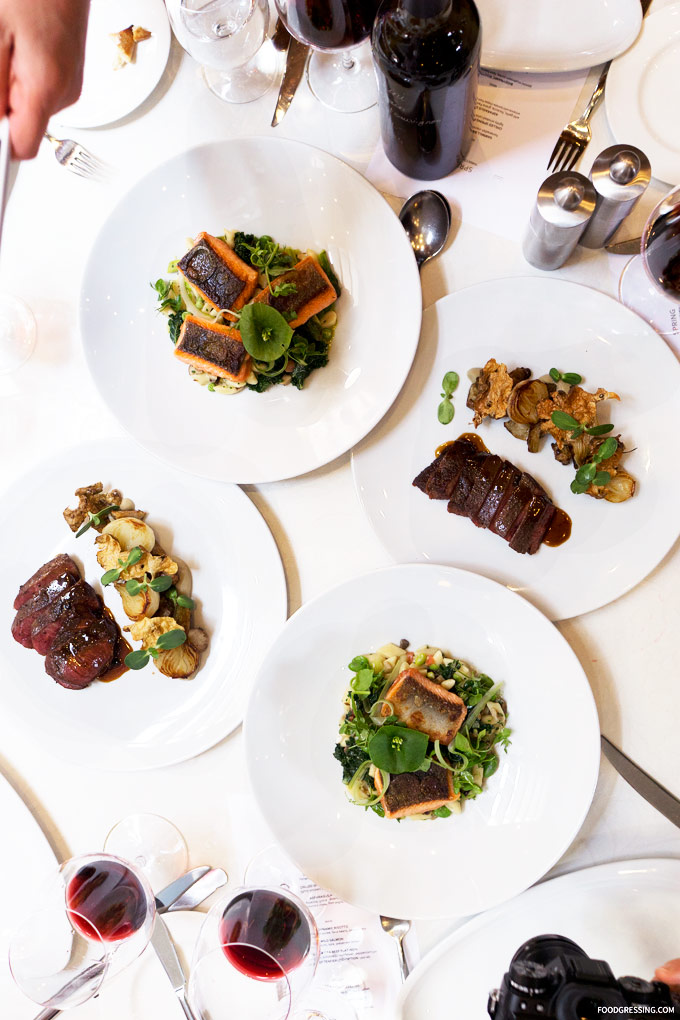 Biodynamic Risotto featuring porcini mushroom puree, fava beans, peppercress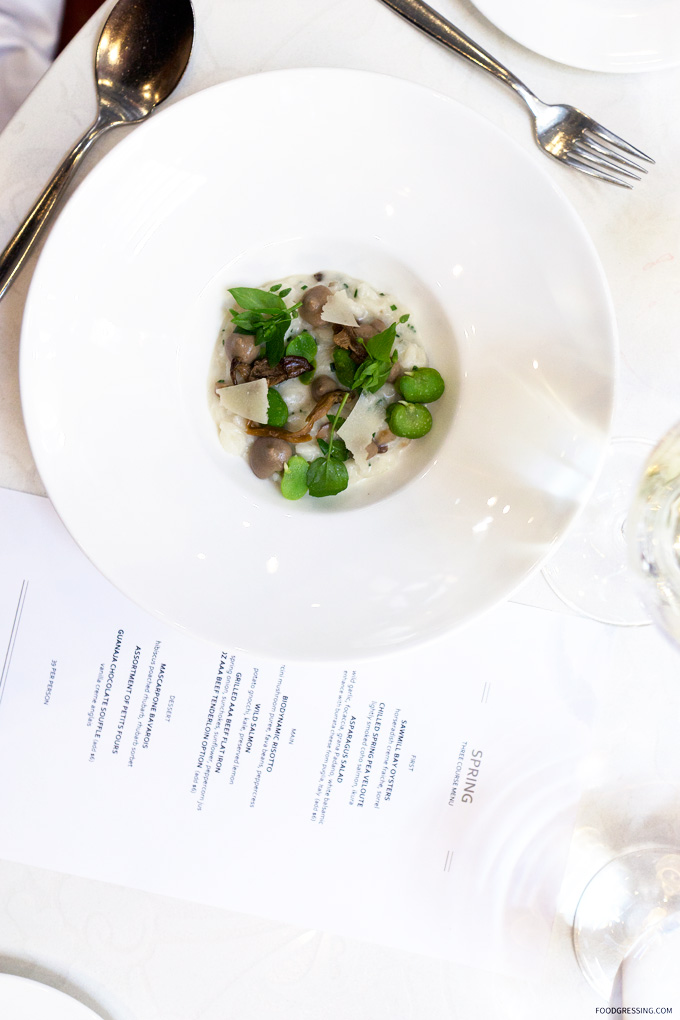 Wild Salmon with potato gnocchi, kale, preserved lemon
The gnocchi were wonderfully light and pillowy.  I loved the tender salmon with crispy skin.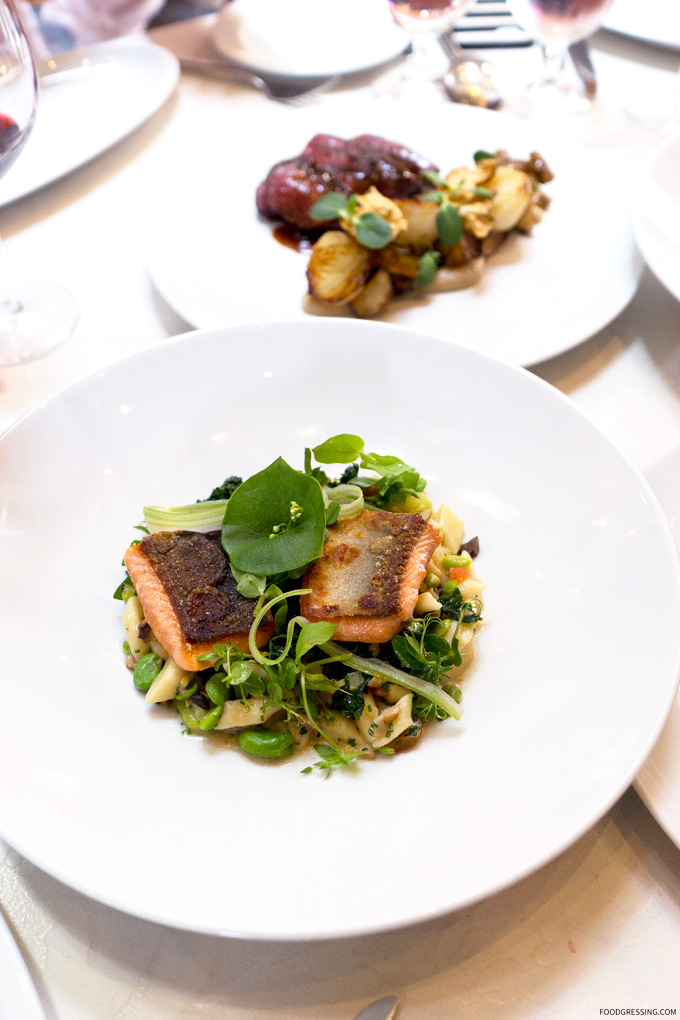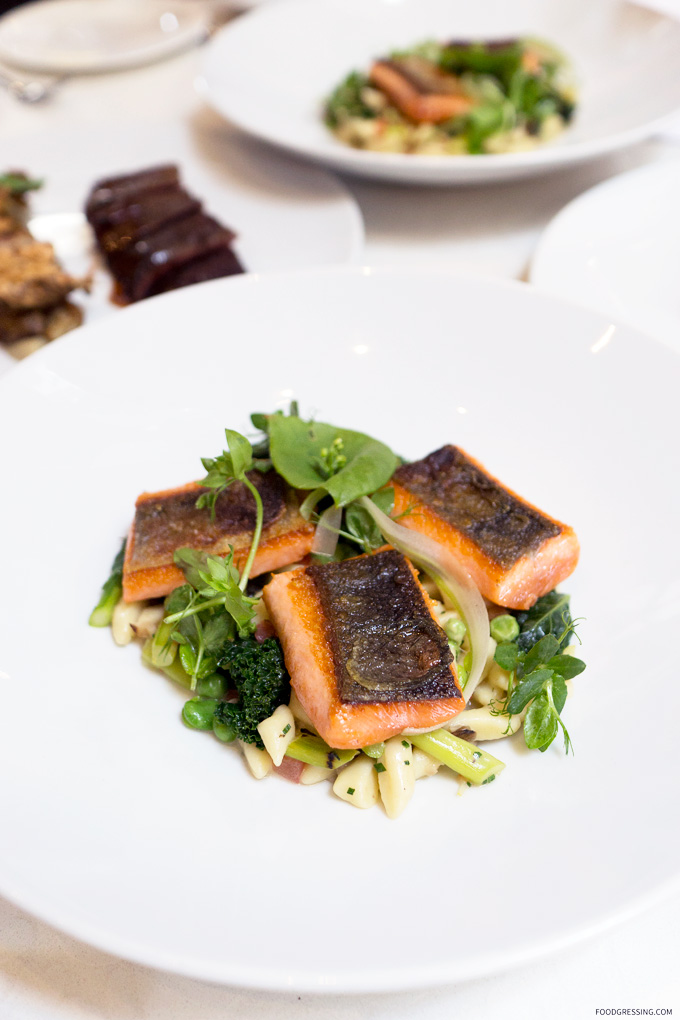 Grilled AAA Beef Flat Iron with roasted spring onion, sunchokes, sunflower, peppercorn jus | 5oz aaa beef tenderloin ($6 supplement)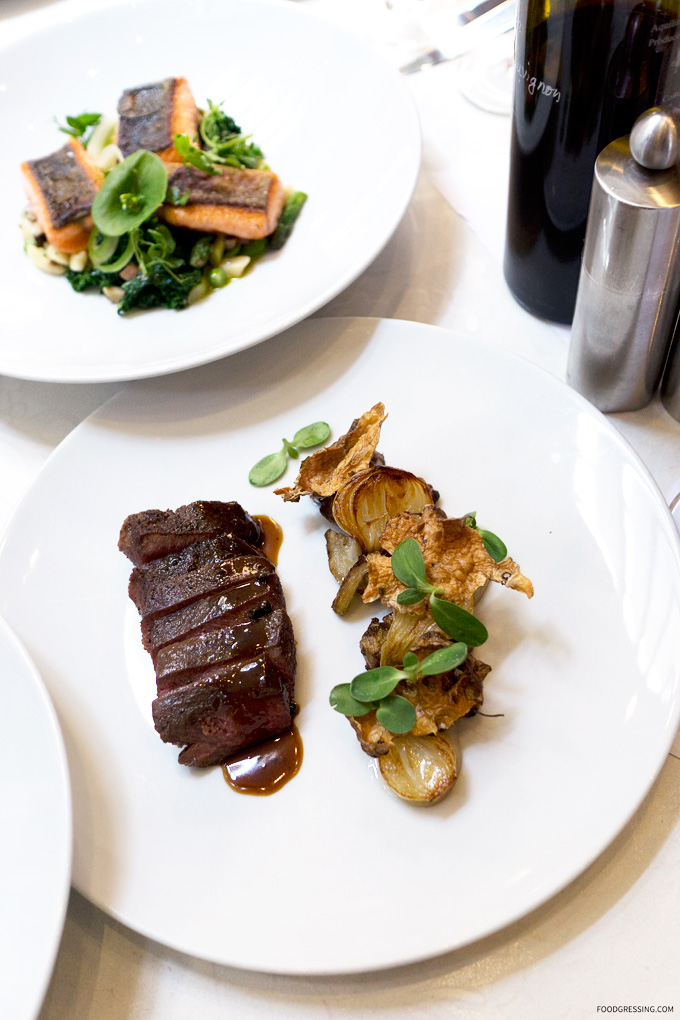 Dessert
The menu features an excellent selection of desserts as a finale to a delightful meal: Mascarpone Bavarois, Petits Fours, and Guanaja Chocolate Souffle.
Mascarpone Bavarois, hibiscus poached rhubarb, rhubarb sorbet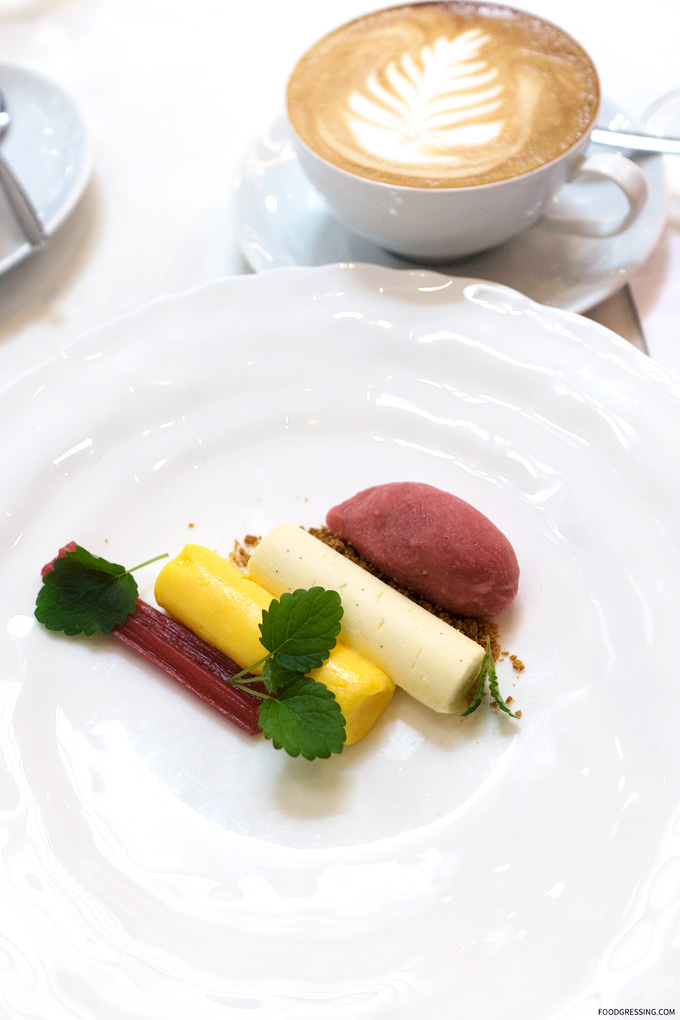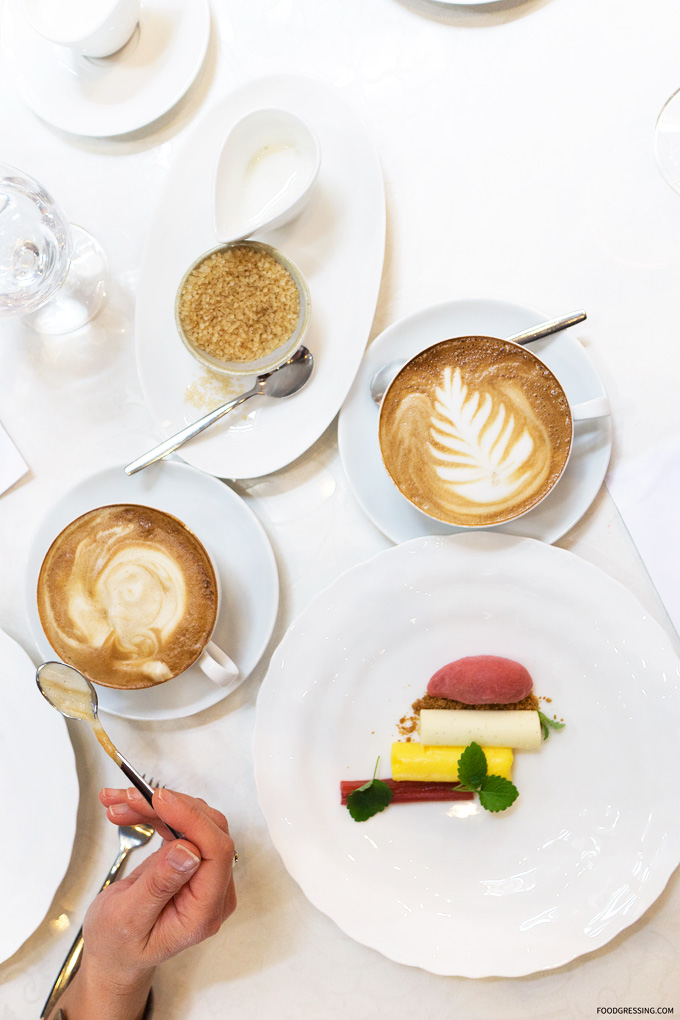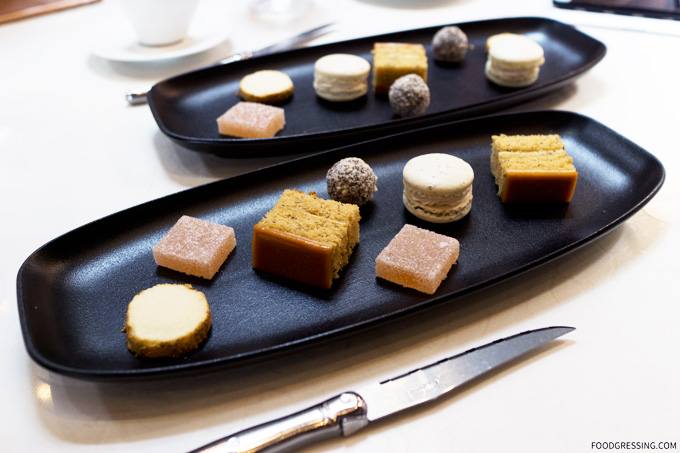 an assortment of petits fours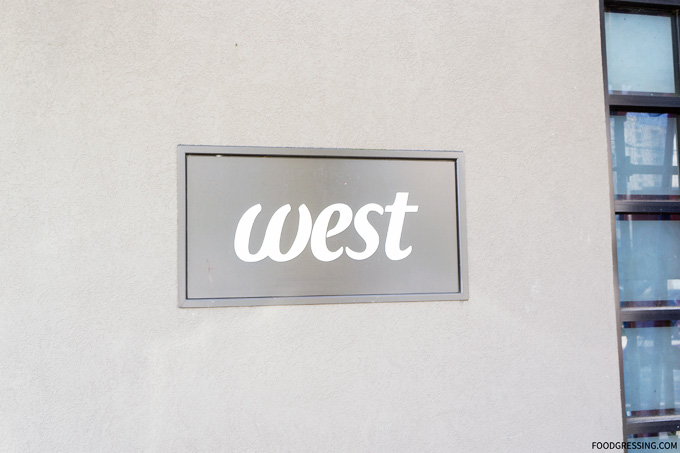 Overall Impression
West Restaurant has presented a stellar menu showcasing the wonders of spring harvest at a great value.  My ideal three-course menu would be the Asparagus Salad, Wild Salmon and Mascarpone Bavarois.