The Wendy's Company announced a new global restaurant design standard, Global Next Gen, for enhanced customer, crew and digital experiences.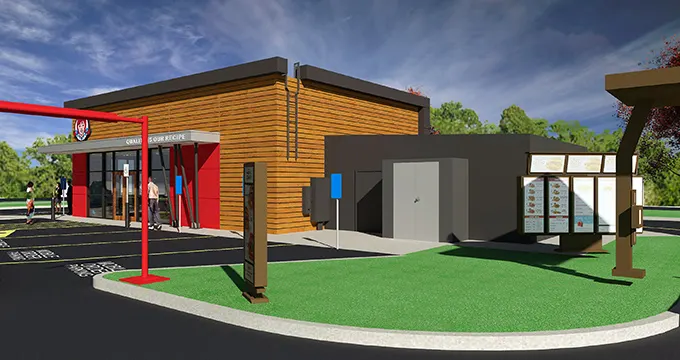 Beginning Fall 2022, Wendy's® new traditional restaurant builds will feature a sleek and modern design with an optimized layout and next-generation technology to deliver more Wendy's to more people with an emphasis on convenience, speed and accuracy.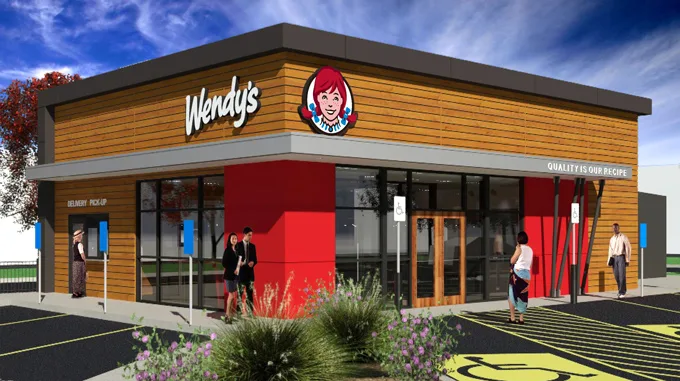 Global Next Gen includes the following design features and technology to better serve today's customers:
Delivery Pick-Up Window: A dedicated delivery pick-up window and delivery parking makes it more convenient and quicker for delivery drivers, who previously needed to enter the dining room, to grab orders and go. This design also shifts traffic out of the drive-thru line where customers are waiting, so crew can focus on taking and fulfilling orders more quickly, efficiently and accurately.
Dedicated Mobile Order Pickup: Global Next Gen features mobile order parking and pick-up shelving in-restaurant. Customers select a pick-up time when placing their mobile order and upon arrival, park in a dedicated mobile order parking spot, grab their meal off the mobile order pick-up shelving and enjoy their Wendy's favorites.
Reimagined Kitchen: A new galley-style kitchen design, which runs from the front to the back of the restaurant, increases efficiency and oversight for crew across all sales channels. The kitchen design allows for efficiencies at the point of sale, provides the ability for crew to slide between positions more easily throughout the day and supports faster order fulfillment and culinary innovation.
Next Generation Technology: Global Next Gen comes alive through the next generation of modernized technology that works hard behind the scenes, allowing restaurant teams to handle significantly more digital business than before. This also provides a platform for forward-leaning technology innovation.
Optimized Infrastructure: New restaurants will use more efficient building elements such as lighting and HVAC to decrease energy usage and costs.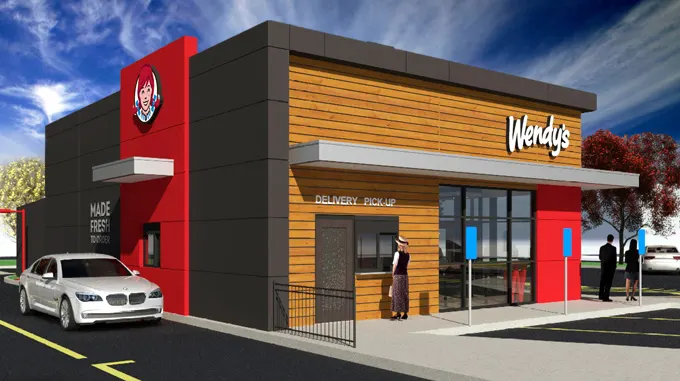 Wendy's plans to open the first Global Next Gen restaurant in New Albany, Ohio in Spring 2023.