This Thanksgiving weekend in Vancouver, Water St Cafe in Gastown is serving up a 3-course set dinner menu ($42) on October 11 and 12 starting at 5 pm.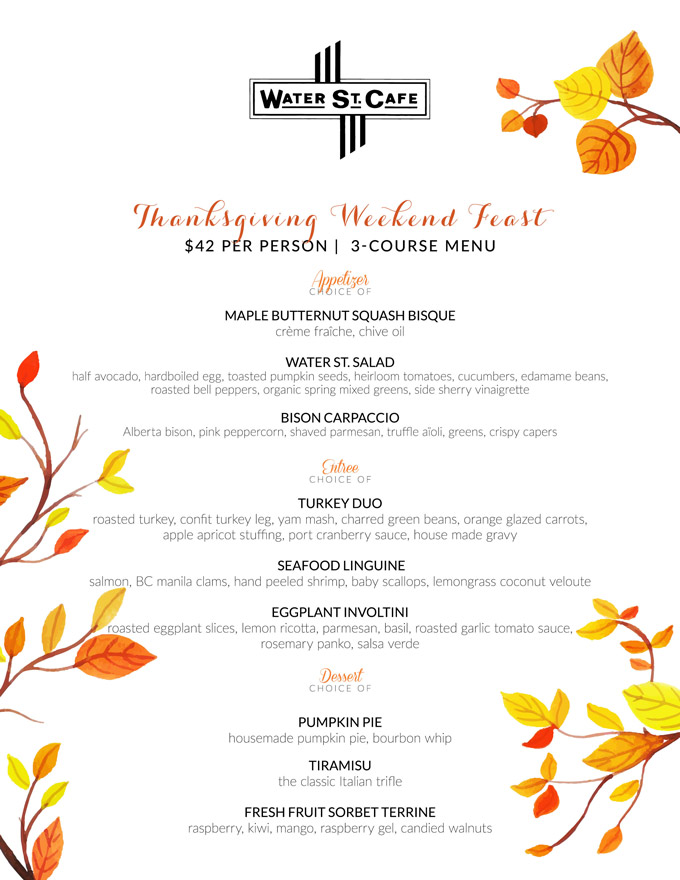 They have a few different choices for each course. Appetizers (Maple Butternut Squash Bisque; Water St. Salad; or Bison Carpaccio); Entrée (Turkey Duo; Seafood Linguine; or Eggplant Intvoltini); and Dessert (Pumpkin Pie; Tiramisu; or Fresh Fruit Sorbet Terrine).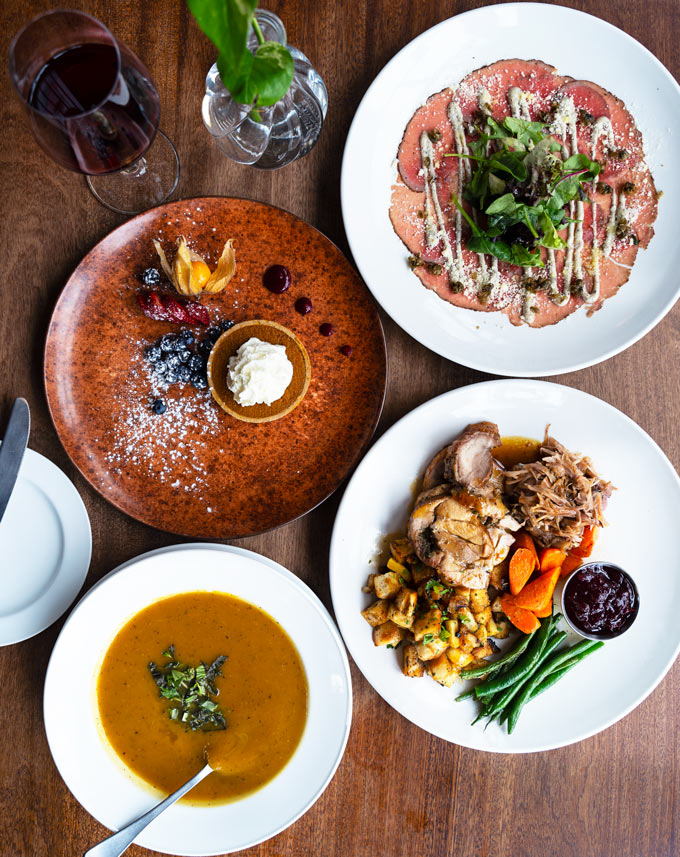 I had the chance to preview the menu and it was delicious and good value! In the spread above are the
Maple Butter Squash Bisque
Bison Carpaccio
Turkey Duo (Roasted turkey, confit turkey leg, yam mash, charred green beans, orange glazed carrots, apple apricot stuffing, port cranberry sauce, house made gravy
Housemade Pumpkie Pie with Bourbon Whip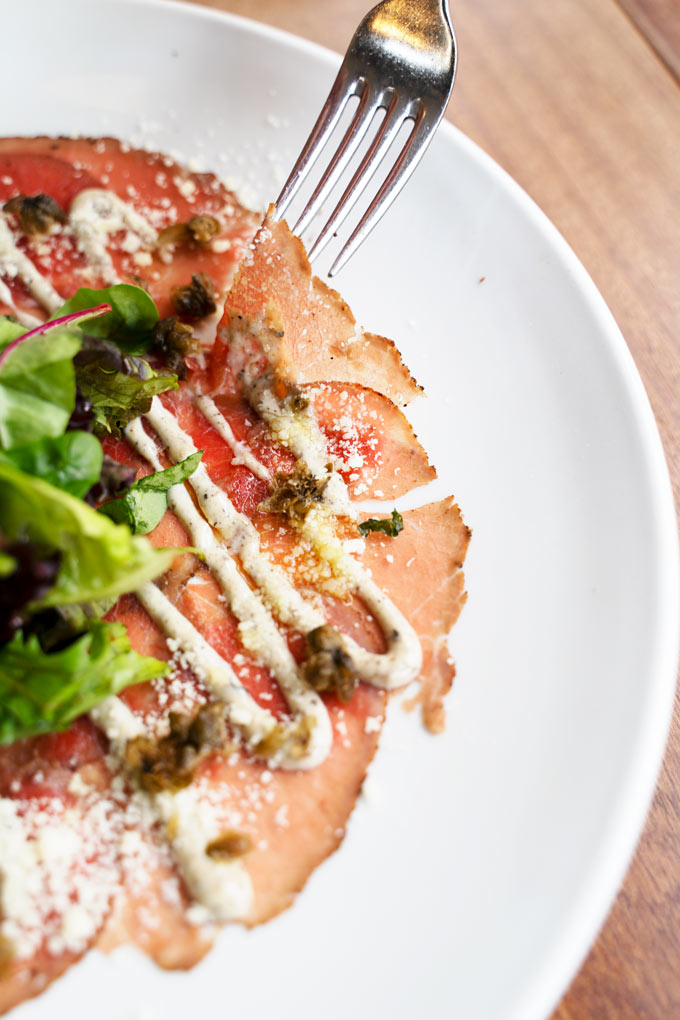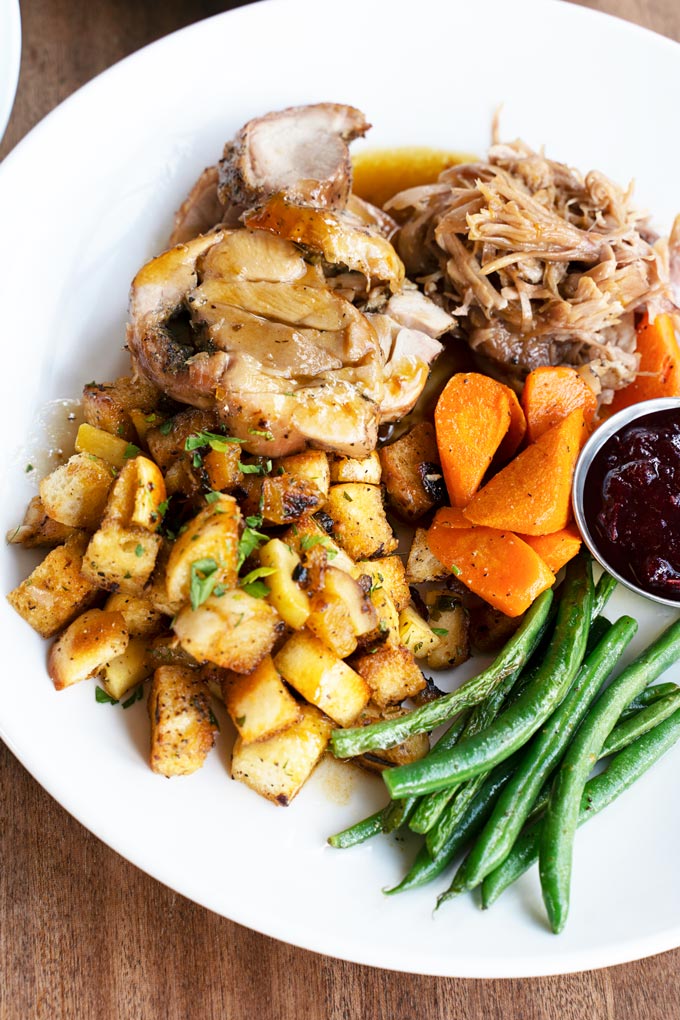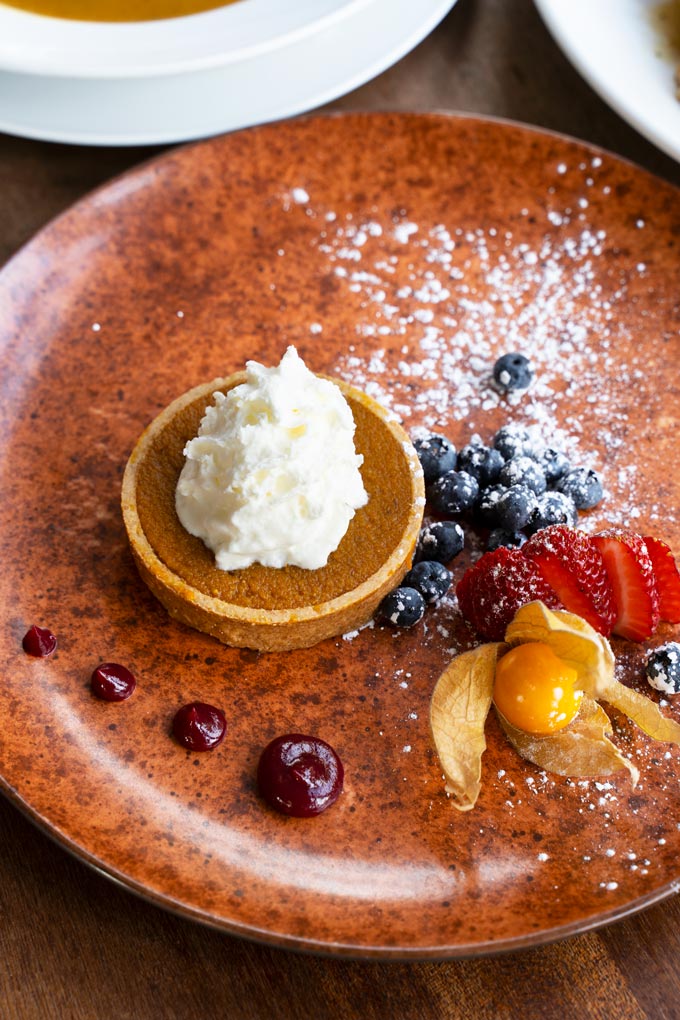 The items I tried really showcased flavours of the autumn season. I especially liked the confit turkey leg which were wonderfully tender and moist. The Maple Butter Squash Bisque was hearty and the Bison Carpaccio was buttery and very thinly sliced. The Housemade Pumpkie Pie made for a great finish to the meal.
The dine-in menu is available for takeout as a Turkey Picnic for 2. See the menu below for details.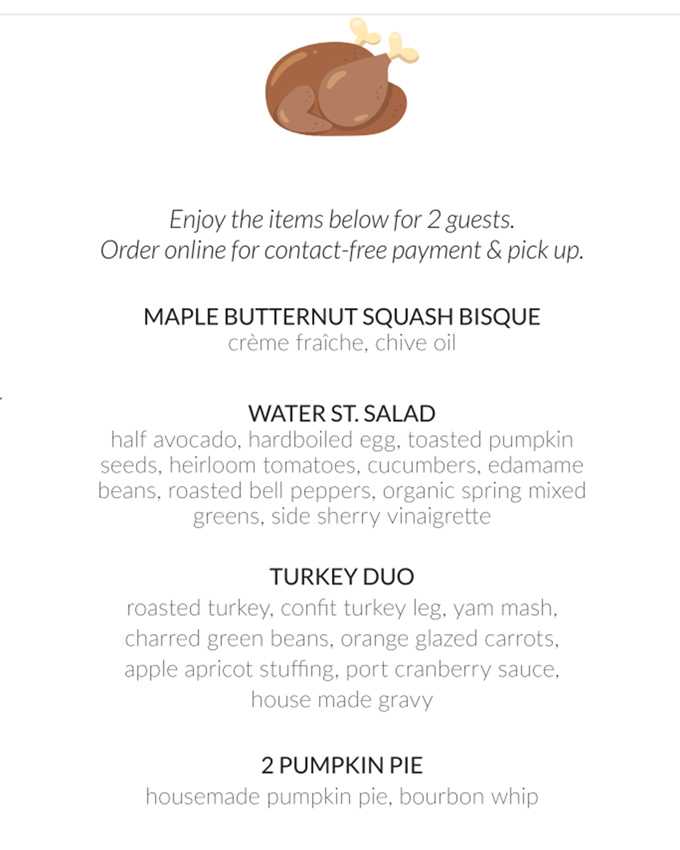 For more Thanksgiving celebration ideas, see my Thanksgiving Vancouver Guide for 2020.