In the fall, weekend brunch and football go hand in-hand, and Old Crow Smokehouse, Moe's Cantina Wrigleyville, and Tree House are everything a fun and football-loving Chicagoan could ask for.
Owned and operated by Third Coast Hospitality Group, these spacious and trendy restaurant/bars serve up incredible food and drinks as guests immerse themselves in football action with the wall-to-wall HDTVs and remarkable sound systems.
The welcoming and enthusiastic staff are there to make sure guests have a wonderful time, so bring your friends and family and enjoy the day.
Old Crow Smokehouse
3506 N. Clark Street, Chicago, IL
(773) 537-4452
If you are in the mood for an Americana-style brunch along with football, Old Crow Smokehouse's brunch is a favorite among lovers of barbecue and other American classics.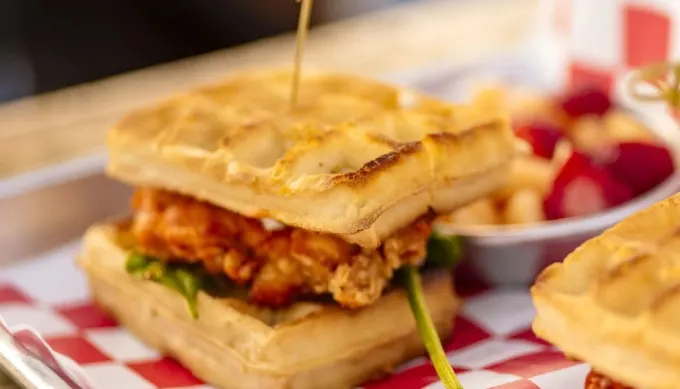 It's the official sponsor bar of the Ohio State Buckeyes and a THE place to be for Cleveland Browns football.
The tantalizing brunch service begins weekly on Saturdays and Sundays at 10 a.m. and is served until 3 p.m.
The ever-expanding brunch menu is served from 10 a.m. to 3 p.m. and includes brunch staples like Eggs your Way with Bacon & Seared Potatoes and the signature Chicken n' Waffle breakfast sandwich.
Want a fantastic cocktail? Try the brunch cocktail specials, served from 11 a.m. to 3 p.m., including our BYO Bloody Marys ($11 well; $13 call), and the Bottomless Mimosa Package ($25, 2-hour maximum) served from 11 a.m. to 3 p.m.
Moe's Cantina Wrigleyville
3518 N Clark St, Chicago, IL
(773) 248-0002
Moe's Cantina in Wrigleyville is lively and colorful destination for an authentic taste of Mexican food and drink—and football: Moe's Cantina Wrigleyville is an official sponsor bar of the Notre Dame Fighting Irish.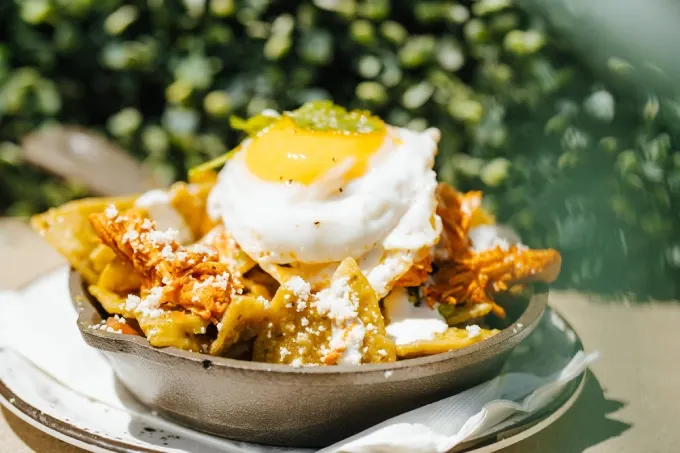 The restaurant/bar features weekend brunch items on Saturdays (served 10 a.m. to 3 p.m.), and special themed brunch parties on Sundays.
On Saturdays, enjoy delicious Mexican-inspired dishes such as Chilaquiles, six varieties of Skillets (veggies/sausage/shrimp/chorizo/Tinga/steak), three styles of burritos (veggie, chorizo, sausage & bacon), and their luscious Coconut French Toast.
Sunday brunch is a special themed party beginning at noon, featuring an impressive Brunch Buffet ($40 per person, served from noon to 3:30 p.m.) and Bottomless Mimosas ($25, 2-hour maximum, served from noon to 2 p.m.).
Tree House
149 W. Kinzie St., Chicago, IL
(312) 477-3983
Tree House Chicago is an artistic and luxuriously casual restaurant and bar specializing in Italian-inspired bar classics and uniquely crafted pizzas.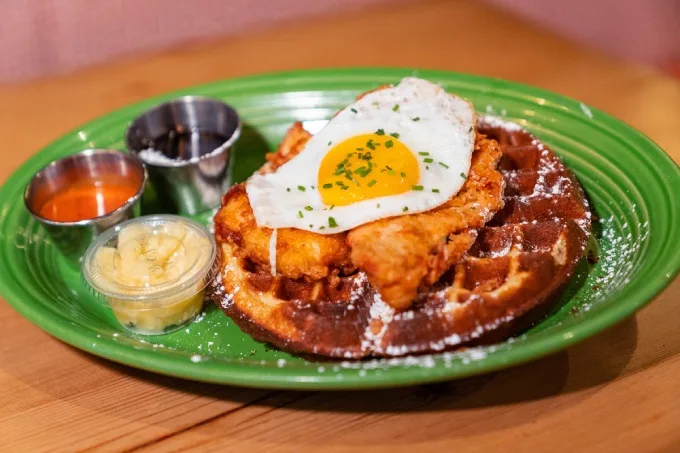 The Bears fans show up ready and early to snag a seat in front of the many large HDTVs lining the bar and walls.
Start your football Sundays deliciously with the tantalizing brunch, served Sundays from 11 a.m. to 3 p.m.
The brunch menu features creative twists on all the staples one would expect, like the epic Avocado Toast, Paris Hilton French Toast, Breakfast Sandi, 2.2 Millionaire Chicken & Waffles, Steak & Eggs, Buffalo Benedict, the Slam Dunk Tower, and the Tree House Brunch Burger.
Guests can also choose from a wide variety of Wood Fired Neapolitan Pizzas and Detroit-Style Pizzas.
Tree House has all the classic brunch cocktails, a variety of beers, and signature drinks crafted by friendly bar staff.
La Luna
1726 S. Racine, Chicago, IL
(312) 248-895
For a stylish, contemporary, and festive Mexican brunch, don't miss brunch at La Luna, a Culture Hospitality restaurant in Chicago's Pilsen neighborhood.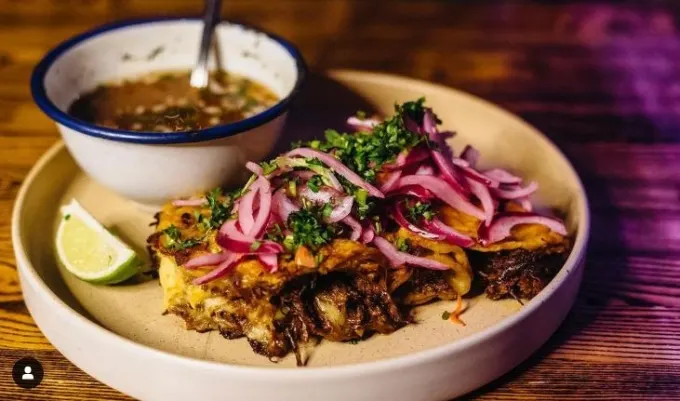 Brunch is served on Saturdays and Sundays from 11 a.m. to 3 p.m. On the first and last Saturdays of each month, La Luna features its celebrated Loteria Drag Brunch, with seatings at 11 a.m. and 1 p.m.
The drag brunch features a live DJ, live queens, prizes, and drink specials.
Brunch menu starters include Bien Fundido (traditional queso fundido topped with a sunny side egg), Guacamole, a Salsa Flight and Platanos Maduros (fried platains, sweet cream).
Entrées include Entraña Dominguera (skirt steak), Luna Chilaquiles, Avocado Scramble, Fried Chicken & Churro Waffles, and the zesty El Sanguichon (chorizo, porchetta, chipotle aioli, spinach, cheese, egg, and potatoes) and more.
Relax and enjoy mimosas, the Luna Michelada, and other creative specialties from the full tequila/mezcal menu.