Newly opened about a month ago in the Stadium area (on Abbott between Expo Boulevard and Keefer) is Wabukuro.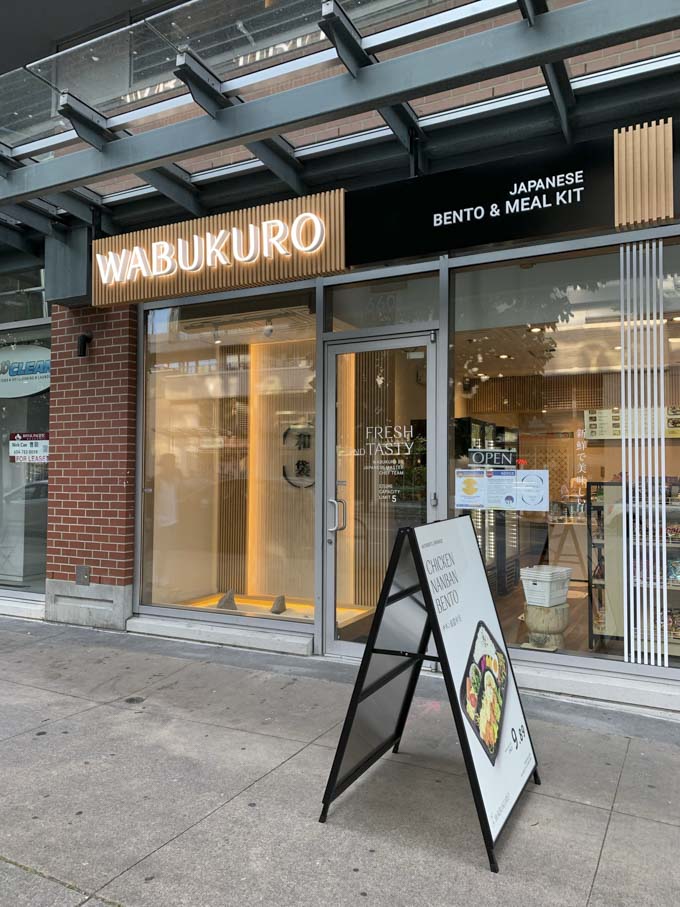 Wabukuro offers freshly prepared and affordably Japanese bento boxes and is partly a Japanese grocery store.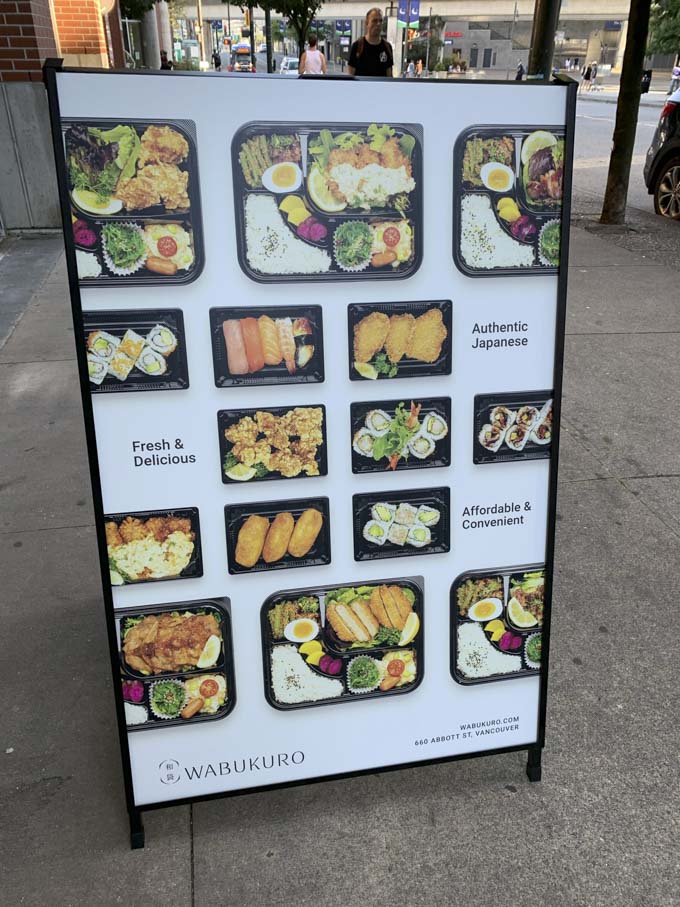 Interior
The interior is separated into the grocery portion, a counter where they offer fresh food service, and some tables where you can dine. The design is clean and minimalist.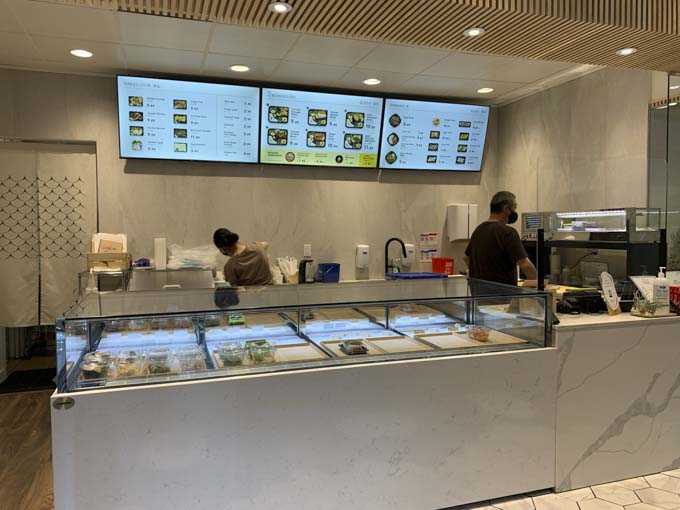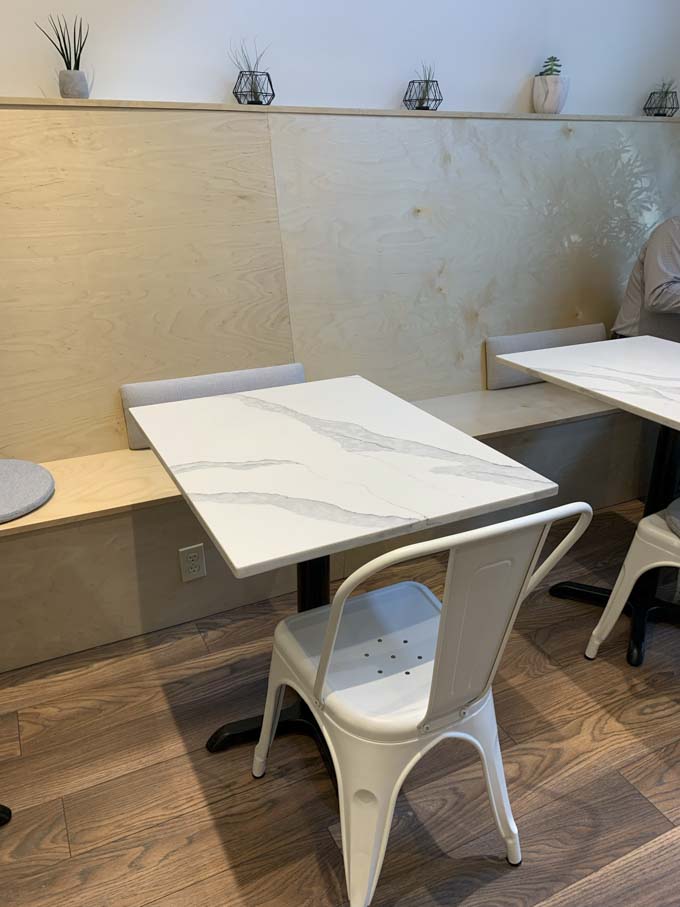 Wabukuro Menu
Bento selections include Chicken Karaage; Chicken Nanban; Pork Hire Katsu; Teriyaki Chicken; Ginger Pork and Beef Short Rib BBQ.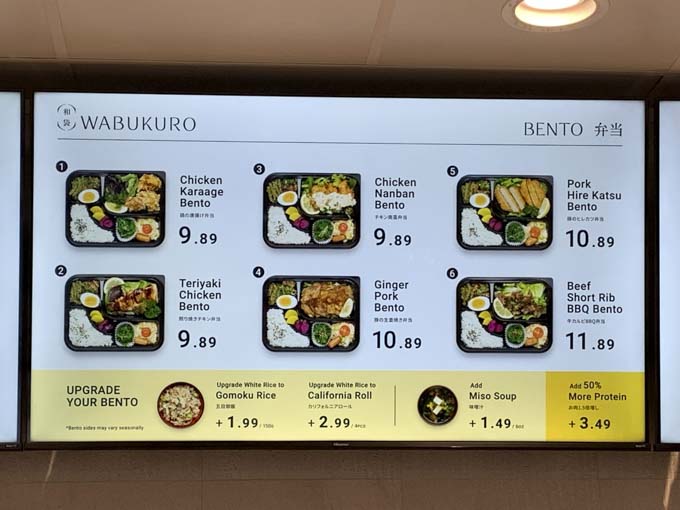 The boxes are priced affordable between $9.89 – $11.89.
You can also upgrade your bento from white rice to Gomoku rice; white rice to California Roll; or more protein.
They also have rice bowls including beef bowl; aburi chashu bowls; and curry bowls (beef, chicken karaage; and pork).
Wabukuro also has some sushi options like Chirashi sushi; nigiri sushi; unagi roll; California roll; futomaki roll; inari sushi; dynamite roll; and avocado roll.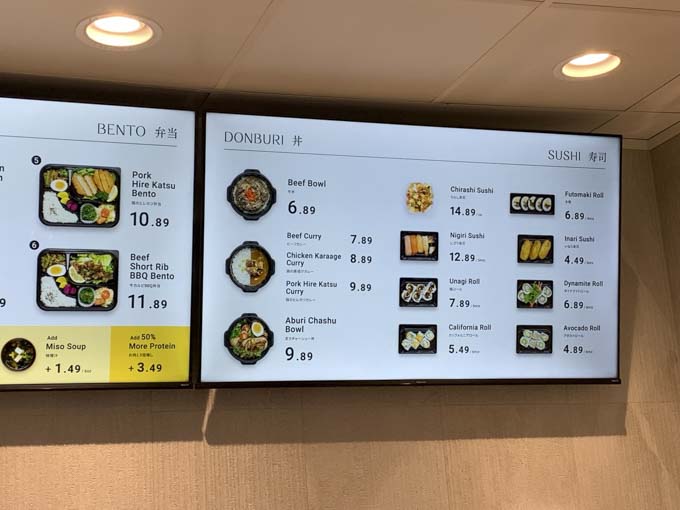 They also have single items on the menu like Chicken Karaage; Teriyaki Chicken; Chicken Nanban; Chicken Salad; Ginger Pork; Pork Hire Katsu; Beef Short Rib BBQ; and Egg Sandwich.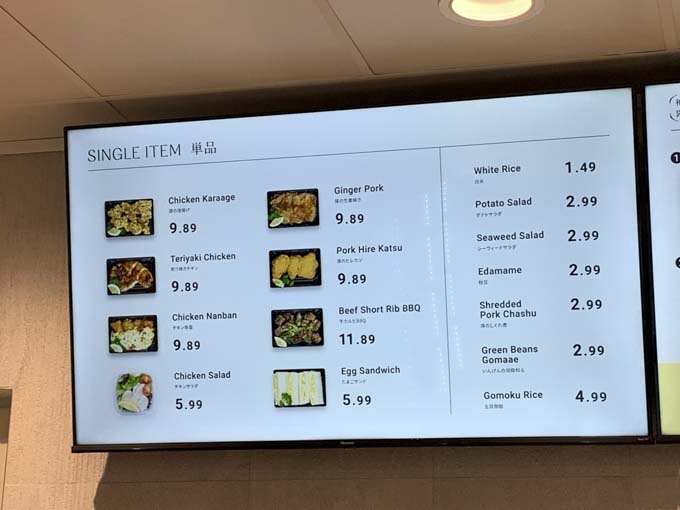 For sides, they have edamame; shredded pork chashu; green pork gomaae; gomoku rice; seaweed salad; potato salad; and white rice.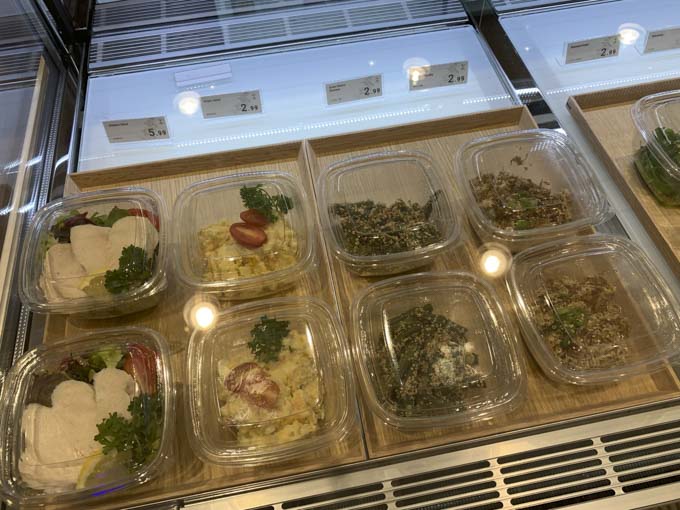 What I Tried
I had their Saba Aburi Sushi Box ($8.49) which was their daily special. The Chef torched the mackerel at the counter.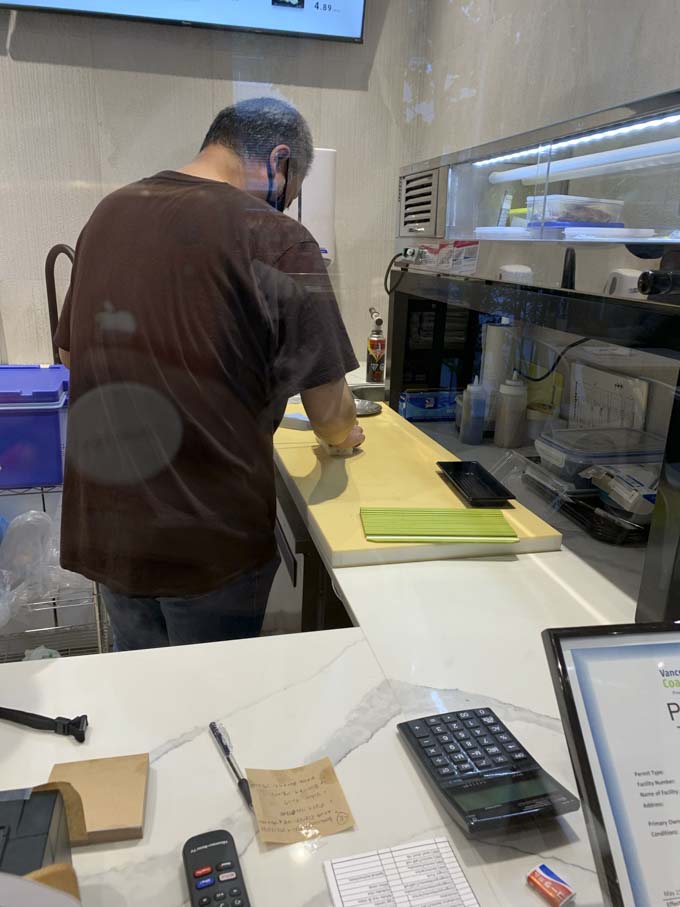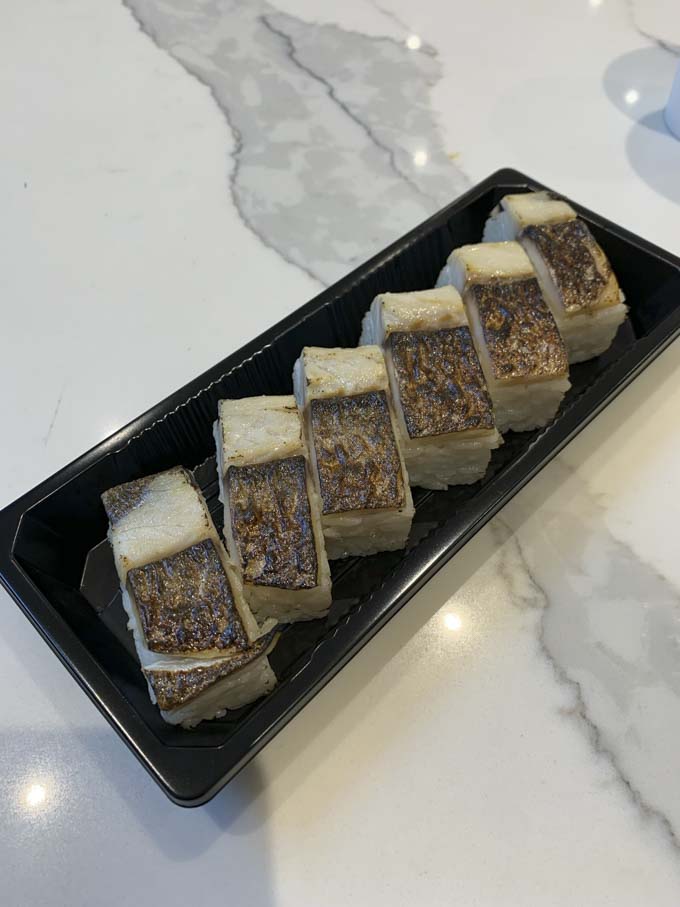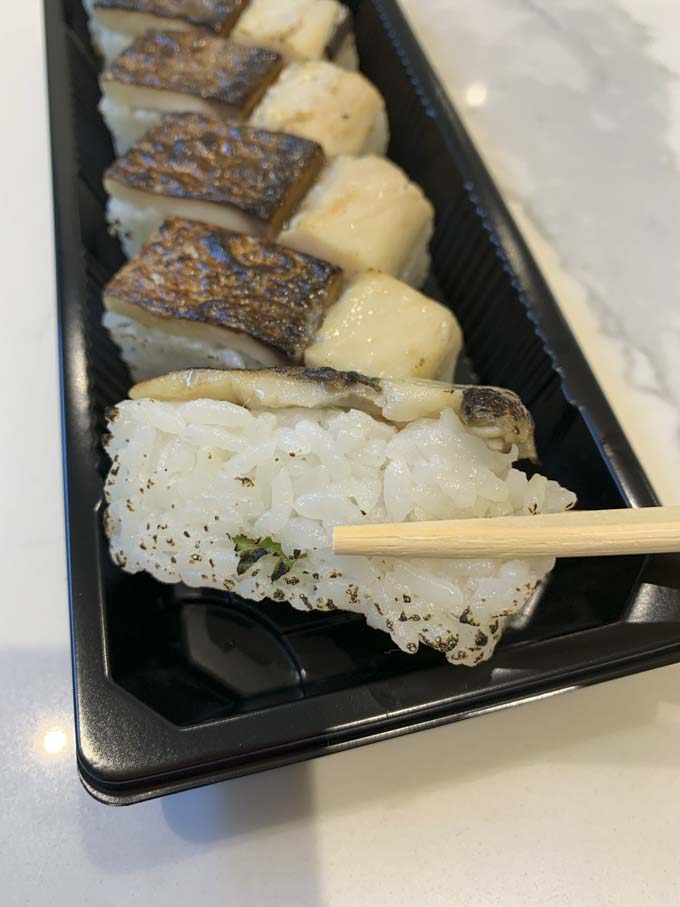 I also had their Chicken Nanban bento ($9.89) which was very good for the price. It's basically chicken and tartar sauce which some sides (pickled vegetables, tofu, egg, sausage, tomato, edamame, green beans). The chicken was crispy on the outside and juicy and tender on the inside. I liked the variety of sides offered.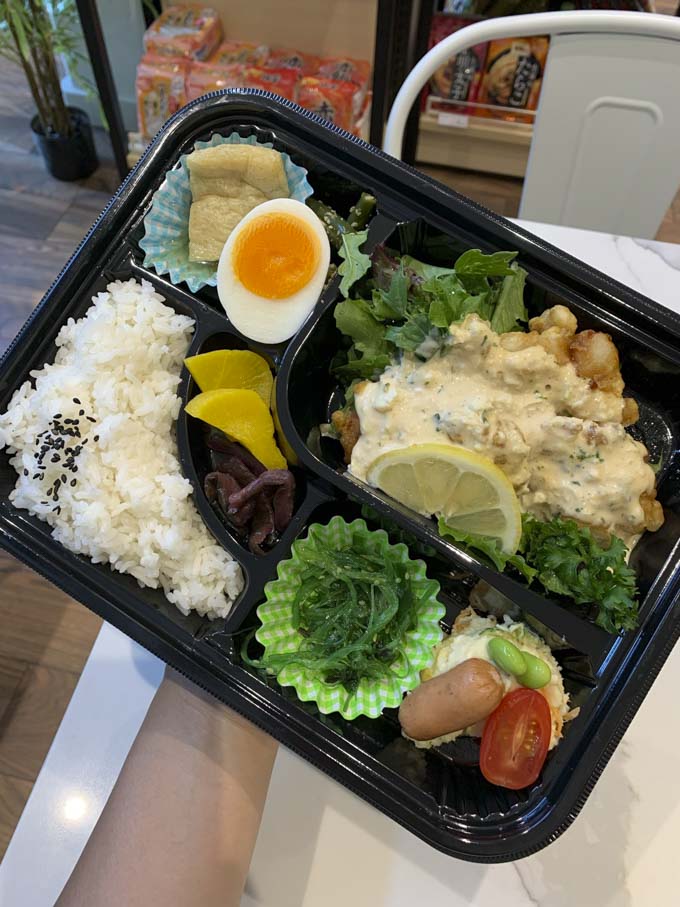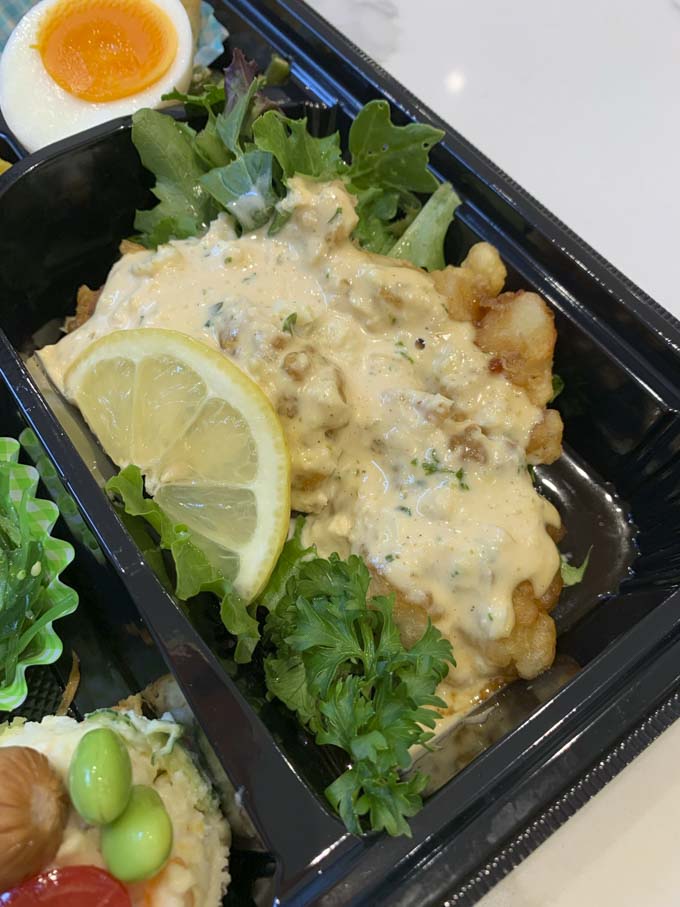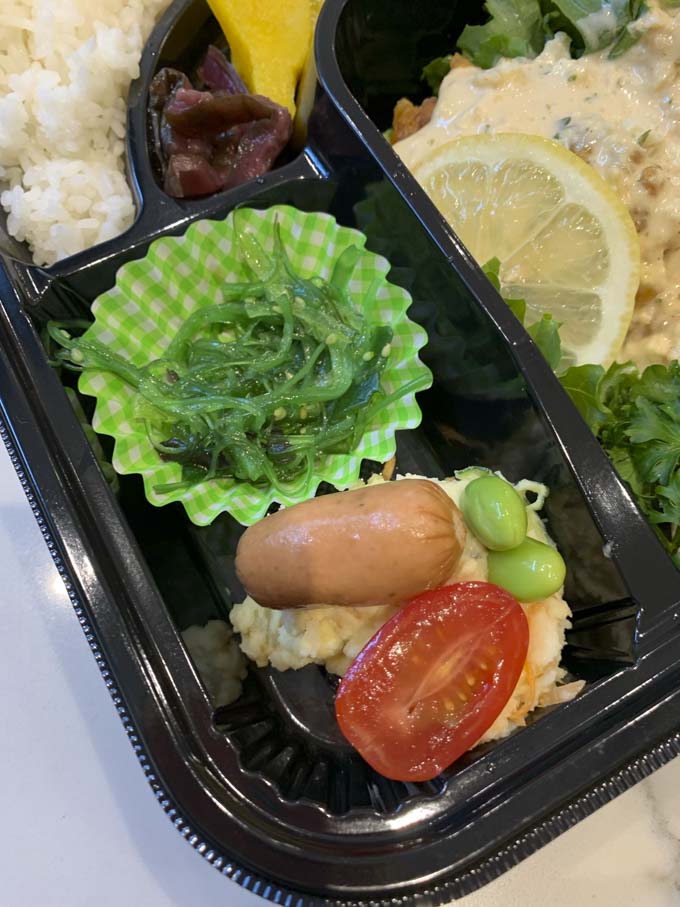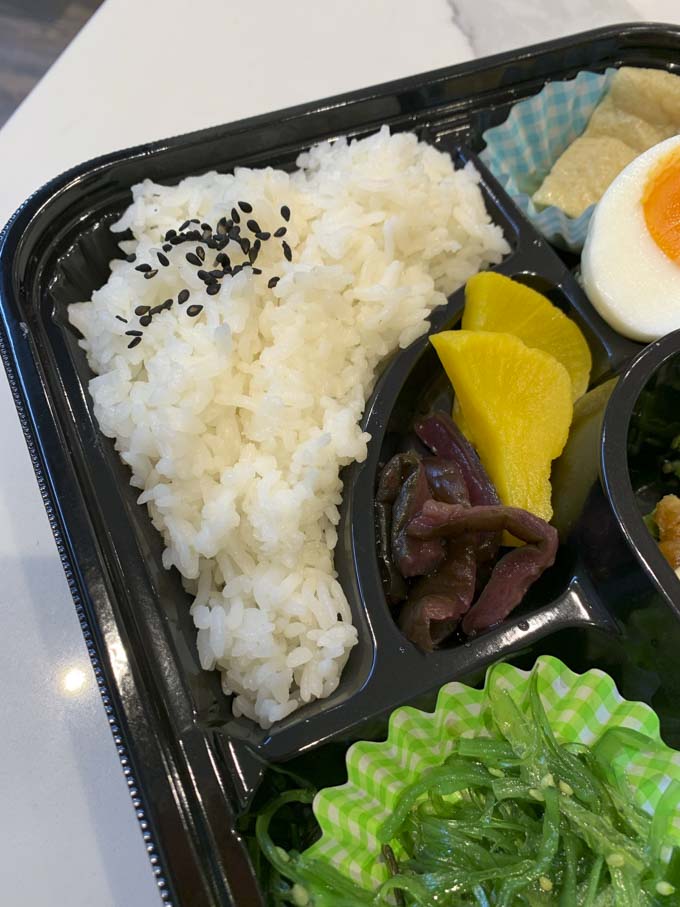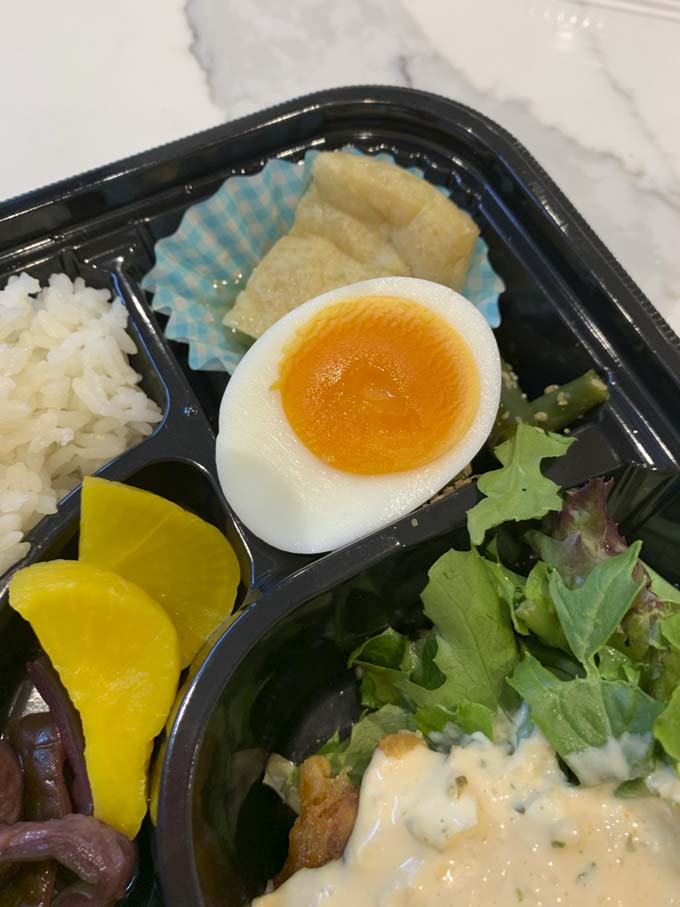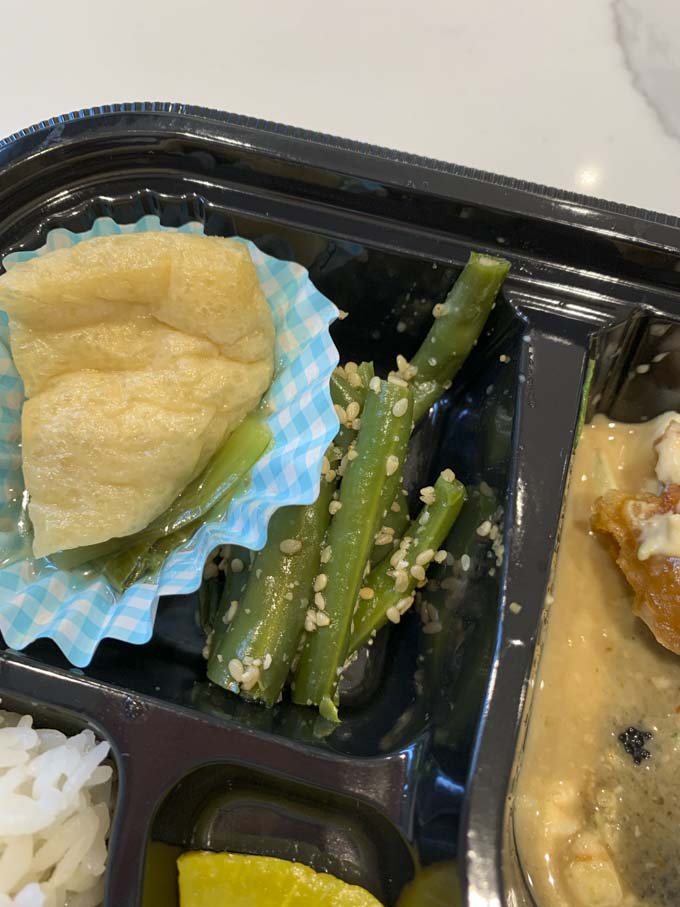 There are a few tables inside Wabukuro where you can enjoy your meal. They offered me a complimentary buckwheat tea.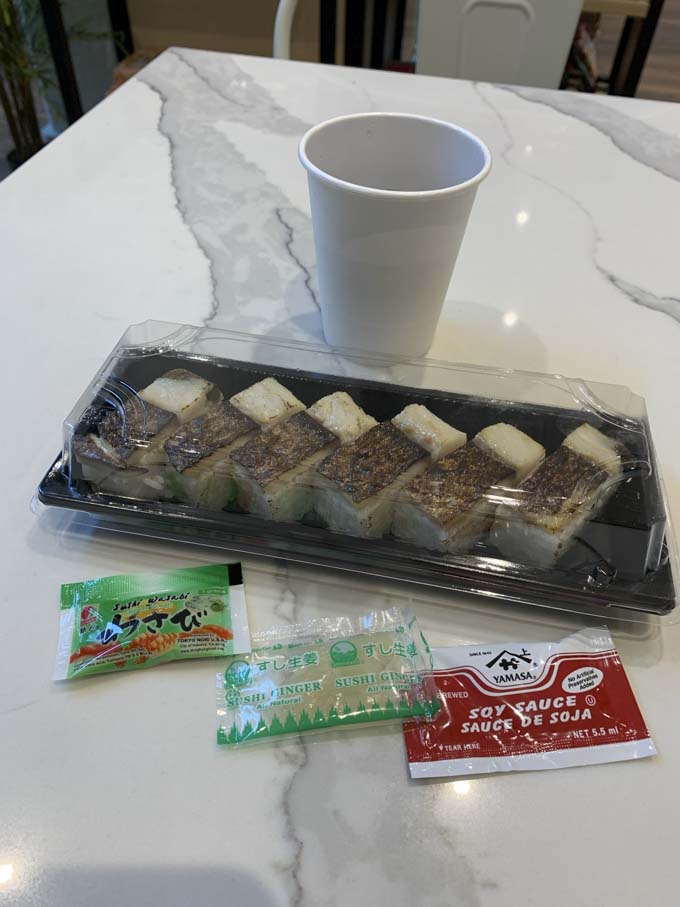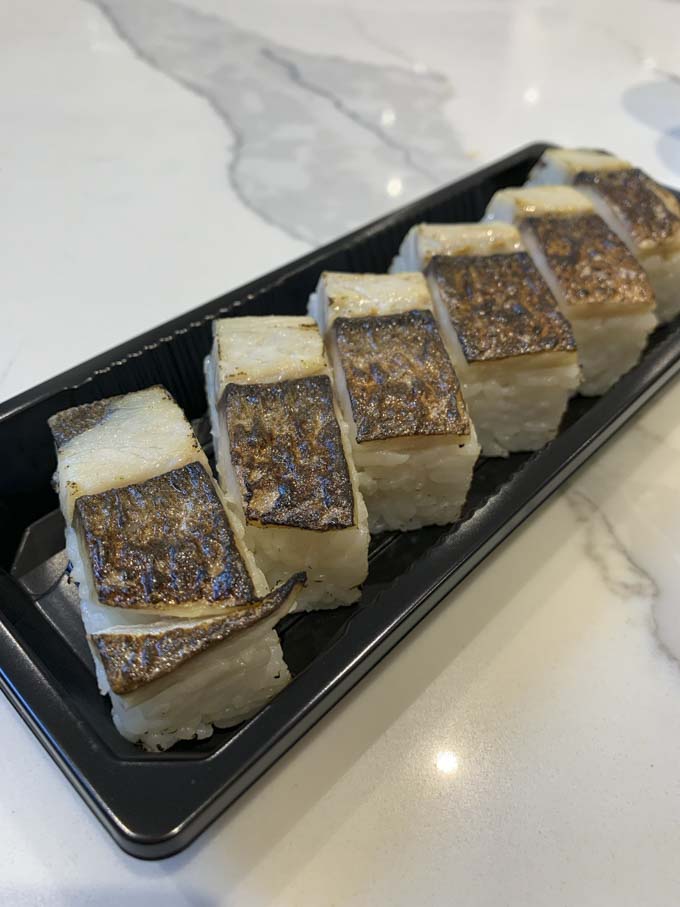 Wabukuro Grocery
For the grocery section, they offer Japanese snacks and desserts.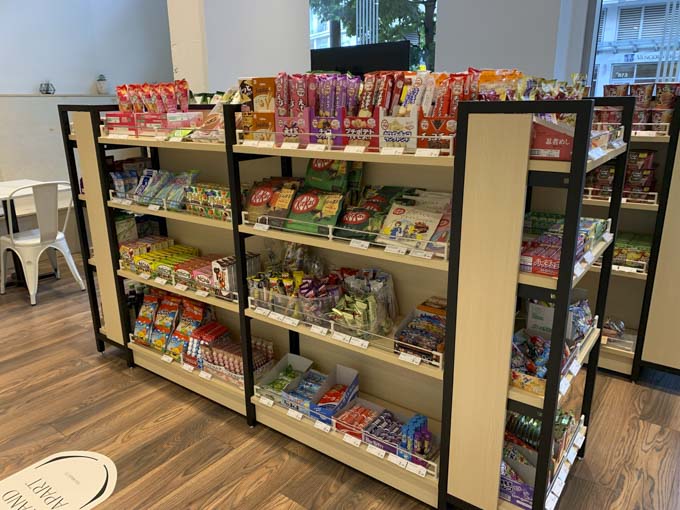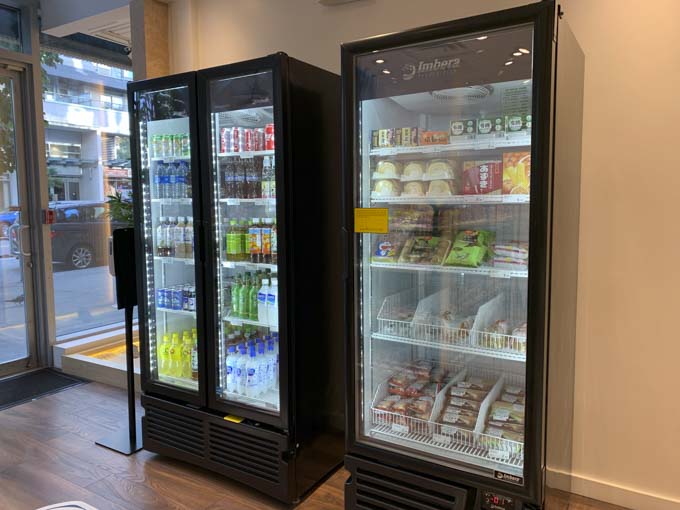 Overall, I thought Wabukuro delivered on offering a fresh and delicious meal at affordable prices. Check them out for a convenient and tasty meal on the go.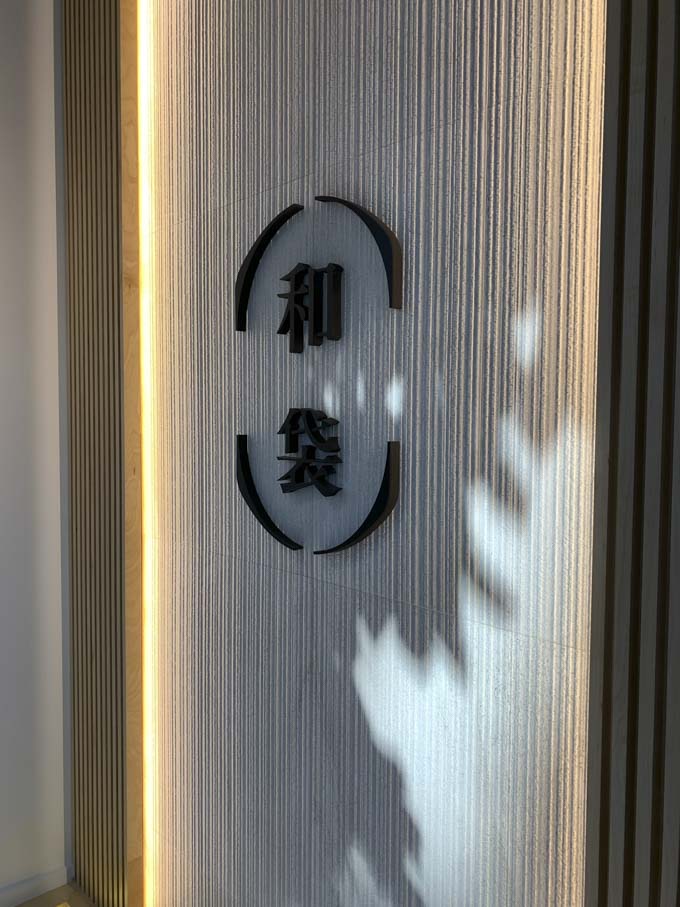 Wabukuro
660 Abbott St, Vancouver, BC