Have you ever wanted to make a gourmet meal without the hassle of going out to buy the ingredients and prepping? Fresh Prep is a Vancouver meal prep service that can help you. As a convenient yet affordable service, Fresh Prep makes your life easier by shopping, prepping, and portioning the ingredients needed to cook one of their easy to make gourmet recipes in less than 30 minutes. On top of that, they will deliver the ingredients right to your door. Here are three Fresh Prep recipes that I made last month. Disclosure: All products in this review were complimentary. Opinions are my own.
I have never made a dipping sandwich at home so this was a fun experience. I love the freshness of their ingredients as my package included fresh herbs. The dipping sauce was also particularly tasty.

Freh Prep offers vegetarian and dairy-free options with their meal prep service. The tempeh (made with fermented soy-beans) is hand-crafted, organic, unpasteurized, and made locally by Tempea Foods based in North Vancouver. This was a very light and healthy recipe.

The chicken used is from Abbotsford's Rossdown Farms which produces organic, free-range, non-GMO chicken. I found the chicken to be very tender and flavourful in this recipe.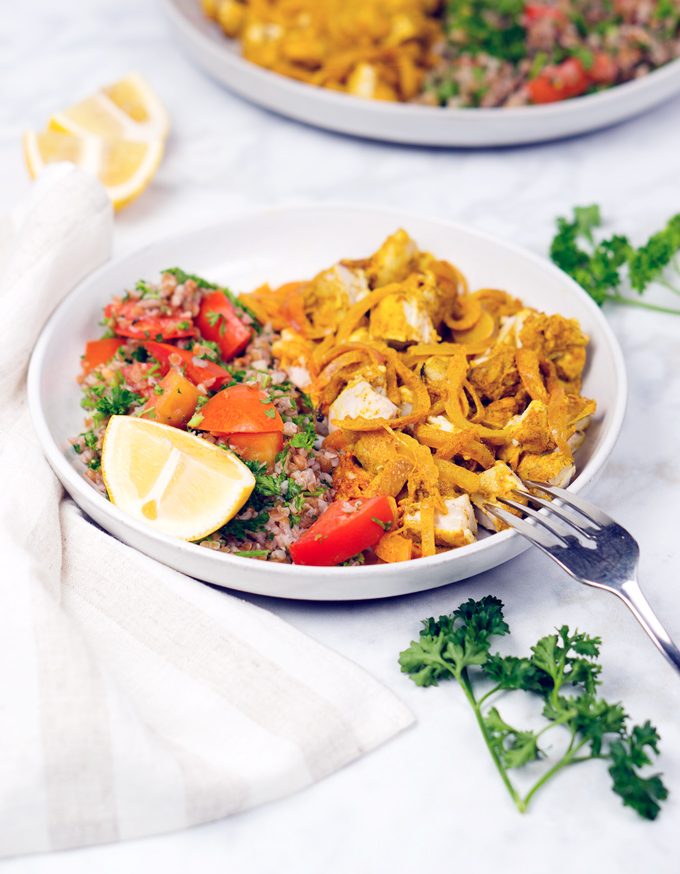 Get 3 FREE Fresh Prep plates
If you haven't tried Fresh Prep yet, you can get 3 FREE plates when you sign up for Fresh Prep with my referral link: www.freshprep.ca/?r=0sau_vihq5. Check out more Vancouver food and grocery delivery services that I recommend here.