It's no secret that Vancouver's cost of living is one of the highest in the world.  But one local company is aiming to make one of the greatest living expenses, food, more affordable in this city.  Meet Kiki's Delivery, an affordable grocery delivery company, that buys direct from farmers and producers resulting in minimal markups for the customer.  When I looked at their produce list online, I did find the pricing of the items to be fair and cheaper in general as it also includes delivery.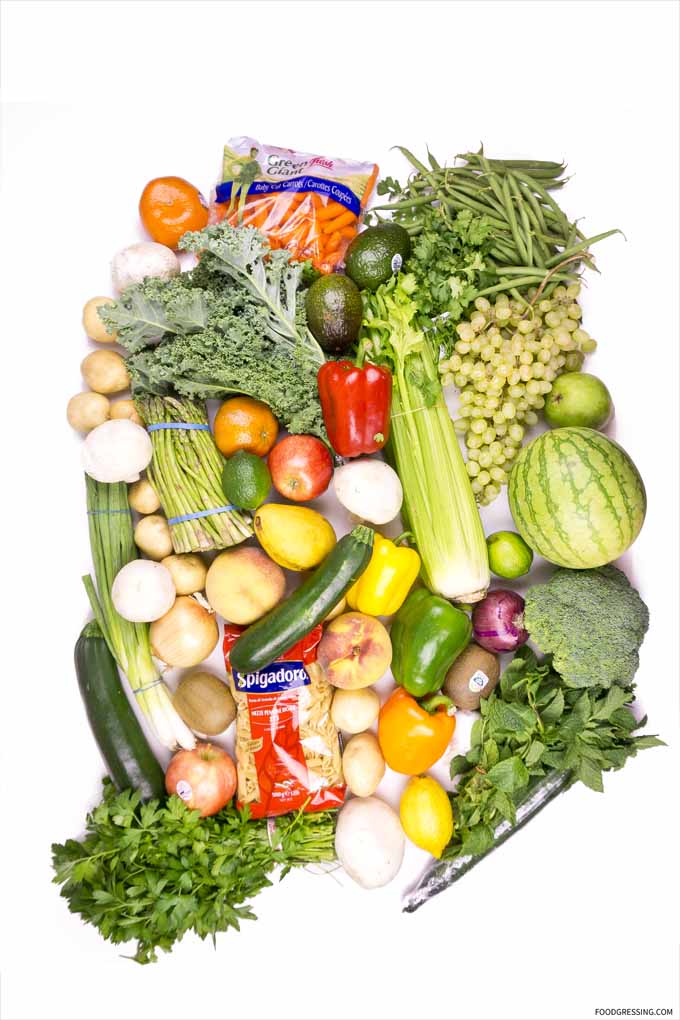 Disclosure:  I received a complimentary box for the purposes of this review.
How it Works
Customers can place an order online and select a delivery time.  Kiki's show up at your door with a green bin filled with fresh groceries.  Delivery service is available for Vancouver and Burnaby from Monday to Fridays 5 pm – 8 pm.  They deliver to UBC on Wednesdays 6 pm – 9 pm.  Deliveries are free over $30, and $4.95 under $30.
Pick of the Week Box
Aside from selling individual items, Kiki's offers Pick of the Week boxes which is available for $25, $35 or $55.  Kiki's pre-selects the items that goes into the box and the value of the box is about 10 – 30% cheaper than the supermarket.  I received the $35 box which feeds 2 – 3 people and was impressed with the amount and quality of produce.  In particular, I think it's would be a fun thing to have if you want to be creative in the kitchen and receive a Mystery Box like they do on Masterchef.
Get $5 off Your First Order
In general, I thought that the prices by Kiki's Delivery were very reasonable.  Great for busy individuals, students and families who want a no-frills and affordable grocery delivery service.  To receive $5 off your first order, use my referral link here: http://i.refs.cc/PXOhQryT