Modern Pan-Asian restaurant, Torafuku, has a wide range of delicious eats to be enjoyed as dine-in, takeout in sets as well as prepackaged.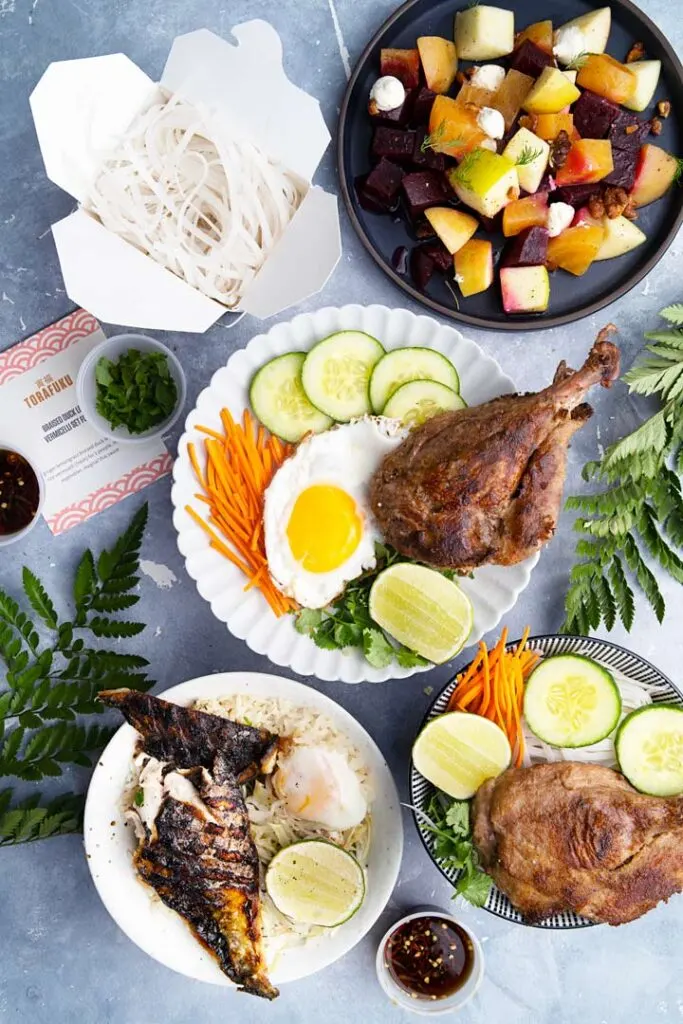 One of their newer pre-packaged items is the Confit Duck Leg Vermicelli set for 2 which includes 2pc of braised duck legs, mixed veggies, lime chili fish sauce, and fresh vermicelli for 2. The duck is seriously fall-off-the-bone delicious!
Another new addition is the Mackerel Kick Ass Rice Bowl that is beautifully deboned and grilled. The flavours of this dish will make you feel as if you were traveling in Asia. Available for dine in as a la carte or takeout.
Not to be missed is the Apple & Beets – a perfect winter salad with house pickled beets and house made ricotta cheese. Available for dine in as a la carte or takeout.
Torafuku is now open with a full day menu Wednesday – Saturday. Their operation hours is as follows:
Operation hours:
Tue 11:30-5:30PM
Wed – Sat 11:30AM-9PM
Torafuku
958 Main St, Vancouver, BC
www.torafuku.ca
Disclosure: I received a media package from Torafuku.