Here's a look at how you can support local businesses in my Things to Do Vancouver April 2021 guide featuring special menus, meal kits, cocktails and beer.
Best Places to See Cherry Blossoms in Vancouver
Check out my Cherry Blossoms Vancouver 2021 guide looking at the dates for cherry blossom season, history of cherry blossoms in Vancouver, number of different cultivars and the best places to see cherry blossoms in Vancouver.
Vancouver Cherry Blossom Food and Drinks
Check out this post on Vancouver Cherry Blossom Food and Drinks 2021 to celebrate the season.
Kinton Ramen launches "KINTONLICOUS"
KINTON RAMEN at UBC has launched KINTONLICIOUS, a three-course meal for $16.99.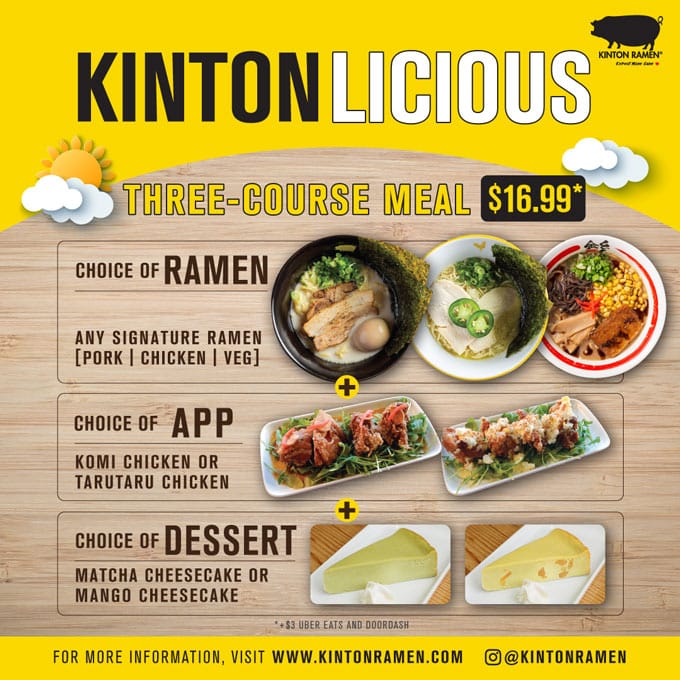 Ramen:
Choice of ramen (any signature ramen – Pork/Chicken/Vegetarian)
Side dish:
Komi Chicken:

karaage fried chicken in a komi sauce topped w/ arugula, pickled red ginger and garlic chips.

Taru Taru Chicken:

karaage fried chicken in a garlic taru taru sauce topped w/ arugula and spicy chili seasoning.
Dessert:
Matcha Cheesecake:

Baked matcha green tea cheesecake
Boulevard Launches Meal Kits
Boulevard Kitchen & Oyster Bar expands its at-home BLVD Provisions line with new ready-to-cook meal kits, complete with Chef Alex Chen's video tutorials.
Chef Alex Chen, the Iron Chef Canada Champion, offers easy-to-follow steps in his videos along with the culinary insight that will inspire both advanced at-home cooks and those new to the kitchen. These gourmet three-course kits will be available on weekends starting April 17.

The menu will rotate weekly; the first offering will showcase the much-loved Boulevard Paella, featuring local clams, mussels, prawns, Humboldt squid, lobster, and chorizo Sofrito. The video tutorial for this first experience can be viewed here.
Diners will also have the opportunity to join Chef Alex in taking on a comforting Chicken Coq au Vin or perfectly cooked Salt Baked Sea Bream.
Other features will offer patrons the chance to learn how to cook Canadian Prime Ribeye perfectly and indulge in a mouthwatering Beef Tenderloin Rossini lavishly accompanied by foie gras fondant potato and shaved Périgord truffles.

Each kit includes a dessert prepared by Kenta Takahashi, Canada's Best Pastry Chef 2020.

Orders must be placed by the Thursday before pick-up weekend. Kits are priced at $65.00 – $75.00 per person and can be purchased via Tock. The menu can be viewed here.
Juke Box Hero Canned Cocktail Launch
On April 9, in partnership with Bombay Sapphire Gin, Juke and The Chickadee Room will pop the top on an exclusive new canned cocktail called Juke Box Hero that blends Bombay Sapphire, elderflower, citrus and Malagasy Chocolate Bittered Sling bitters.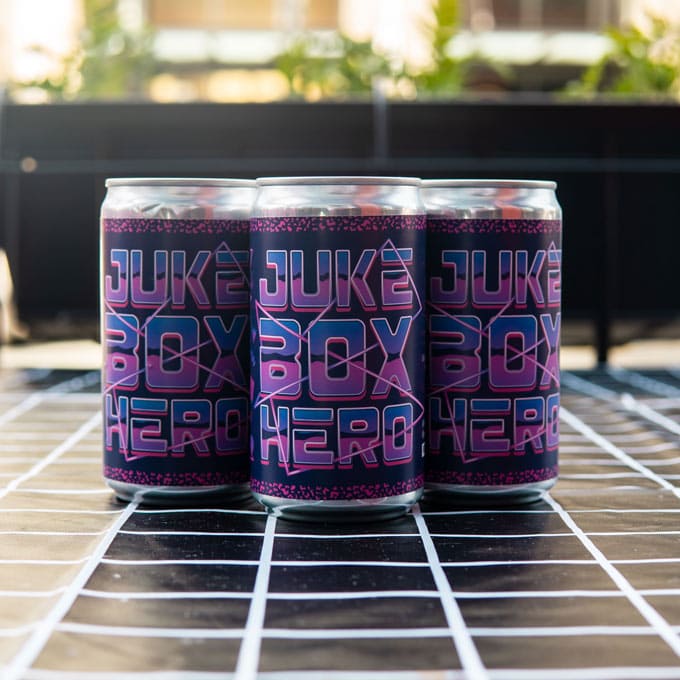 The 7.5% ABV, 240-mL Juke Box Hero Canned Cocktails will be available in single cans for $6 or four-packs for $21.
'Spicy Boyz' Taste-Test Challenge
On April 16, Juke kicks off a 'Spicy Boyz Taste-Test Challenge' that will introduce a brand-new flavour of its addictive housemade spicy sauce that is more consistent and carries more heat and flavour with every juicy bite.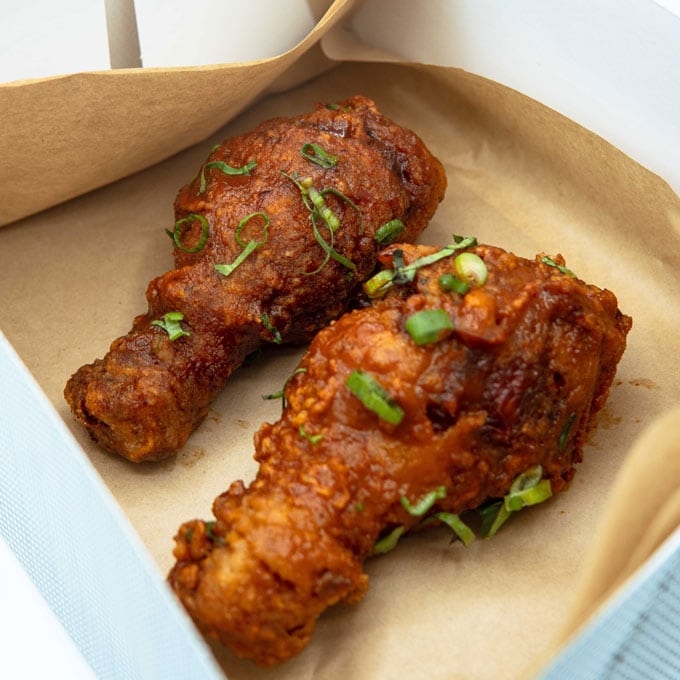 Spice lovers can get it tossed on Juke's two-, three-, five- and 10-piece boxes of crispy-fried, buttermilk-marinated, local free-range thighs and drums and taste the difference for themselves.
The new Spicy Boyz sauce will also be available on the side for $1.25 and in 250-mL bottles for $6 each.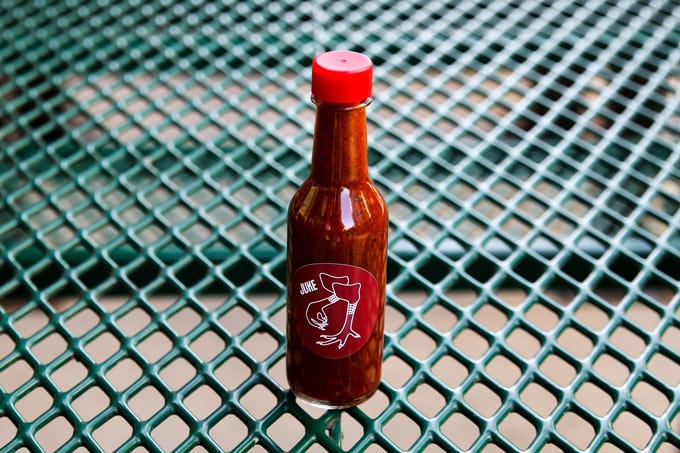 Main St. Brewing Launches 'Hula Hula Shake Tropical Milkshake Sour
Main St. Brewing has announced they will be releasing the final two beers in their popular vacation-themed series this April 9 with the Hula Hula Shake Tropical Milkshake Sour with a Poolside Hazy IPA to close out the four-beer series in May.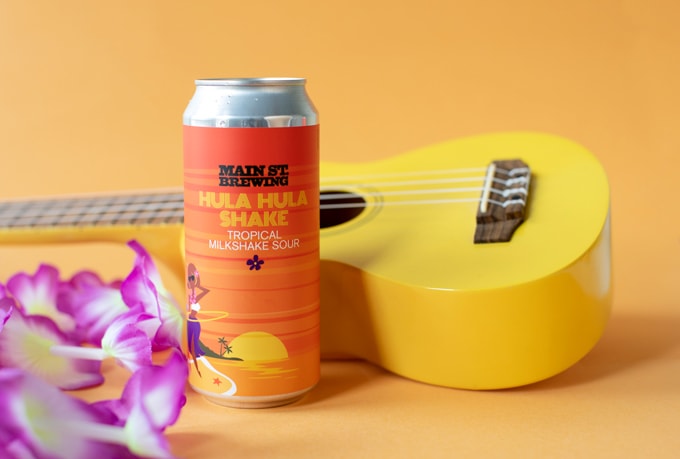 The signature getaway-themed 'virtual vacation' line from the Mount Pleasant brew crew continues on Friday with Hula Hula Shake (5.4% ABV / 12 IBU) — a Berliner Weisse-styled, sherbet-y slammer that combines fresh passionfruit, orange and guava purée with subtle hints of vanilla and is soured juuuuust enough to make drinkers purse their lips and shake their hips to the tropical rhythms.
While the other three beers in the series — February's Departure Lounge hibiscus grisette, March's Ocean View black lime lager and May's Poolside hazy IPA — are offered on a limited-time-only, while-supplies-last basis, Hula Hula Shake will showcase its staying power and remain a fixture on tap and in cans at Main St. and local stores throughout the summer.