As the Toronto International Film Festival nears, the city prepares to celebrate excellence in film and roll out the red carpet for top talent from around the globe.
Located at 181 Wellington St. West, nestled in the heart of the entertainment district, The Ritz-Carlton Toronto invites patrons to experience the ultimate level of hospitality and the tantalizing charm of the festival with exclusive culinary, beverage and wellness offerings, September 8 to 18, 2022.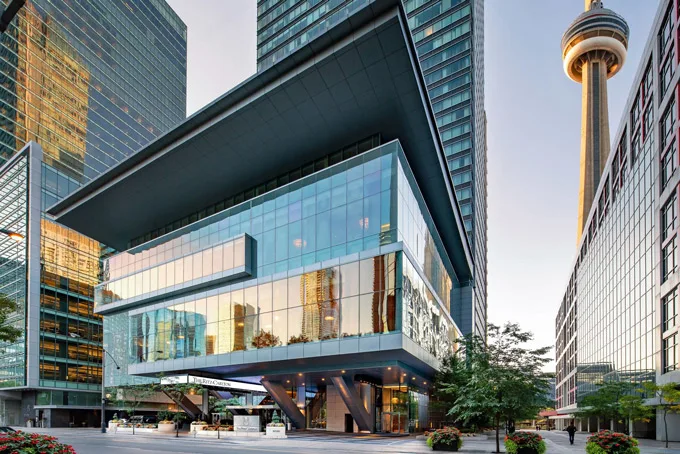 While the Toronto International Film Festival premiered select films in 2021, the 47th edition of the festival is back in full swing; with its return, festival-goers can expect a top-tier lineup of films and events across the city.
To add to the excitement, The Ritz-Carlton, Toronto has curated a selection of one-of-a-kind amenities and experiences.
Upon entering the hotel lobby, guests will be welcomed with a lush and striking green wall, the perfect place to capture a memento of the occasion.
In addition, patrons can opt for a pick-me-up at the Illy Espresso Cart, while exploring an awe-striking sugar sculpture created by Pastry Chef Nicolas Belorgey.
Culinary and Beverage

Throughout the course of the festival, The Ritz-Carlton, Toronto welcomes guests to discover its new state-of-the-art culinary creations.
The Ritz-Carlton, Toronto's newest restaurant EPOCH Bar & Kitchen Terrace will be home to some of the hotel's much-anticipated festival cocktails.
Developed by head mixologist Jon Neill, the show-stopping libations include:
Film Noir(Activated Charcoal, Tanqueray, Sake, Yuzu, Liquid Nitrogen); Tanqueray Ten, sake, and yuzu come together with activated charcoal and liquid nitrogen to create an elegant cocktail aptly named Film Noir, a nod to the cinema of a past EPOCH.
El Mariachi (Don Julio 1942, Mezcal Tepetzate, Agave, Aztec Bitters, Ice Globe); Don Julio 1942 and Mezcal Tepeztate combine with chocolate bitters and agave syrup held in an ice sphere to create an Old Fashioned for the future EPOCH.
Midnight in Paris(Dom Pérignon, Hennessy) Dom Pérignon and Hennessy XO, along with a Zalto Universal, elevates the classic French '75 to the ultimate luxury for our current EPOCH.
Guests can also indulge in EPOCH's Uni Toast, featuring Hokkaido Uni, Smoked Eel and Caviar, Surf & Turf Royale made with Dungeness Crab, A5 Wagyu Filet, and Shaved Foie Gras, and a twist on Steak & Eggs, with hand-cut Filet Mignon Tartare, Caviar and Korean Milk Toast curated by Restaurant Specialty Chef Jeff Crump.

The Italian trattoria and home to the hotel's illustrious Cheese Cave, TOCA will also present opulent dishes including Carpaccio di Gamberi Rosso (Osetra Caviar Kaviari, Yuzu Gel, Blood Orange, Extra Virgin Olive Oil, Micro Basil), Risotto all'Aragosta (Poached Lobster, Aged Acquerello Carnaroli Rice, 24-month Aged DOP Parmigiano Reggiano, Uni, Zucchini Blossom, Scallops, Bronze Fennel) and Wagyu Tagliata (Grilled Picanha, Pecorino Toscano 18-months, Prosecco and Morel Mushroom Jus, Organic Picante Greens, Balsamic Glazed Cipollini Onions) curated by Chef Horacio Macias.
Guests will also find curated, Italian-inspired cocktails at the trattoria, including the Italian Stallion (1922 Fernet Branc, House Ginger Beer) and Il Grappino (Tre Soli Grappa, Knight Gabriello Santoni Amaretto, Illy Espresso, Fresh Nutmeg).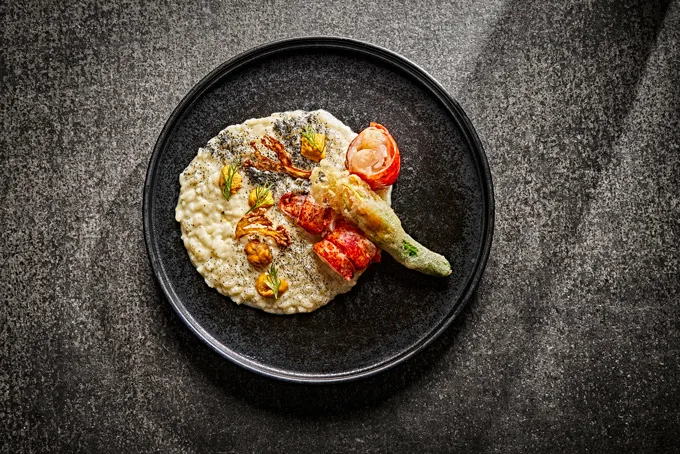 For those looking for light bites, classic café beverages, locally-crafted beers or grab-and-go options, the Ritz Bar is the ideal choice.
The cocktail bar situated at the entrance of the hotel will also be offering its signature beverage menu along with a few new additions specially curated for TIFF.
Choose from the Precedented Thymes (Thyme & Granny Smith infused Chopin Vodka, Calvados, 1985 Alvear PX, Carbonated Cinnamon Water, Thyme, Lemon Thyme, Dry Ice bubbling thyme garnish) or the SS Minnow (Plantation XO 20 Year Old Infused with Grilled Pineapple, 5-Spice Honey Syrup, Coconut Oil-Washed Duquesne Rhuj Agricole, Full Polynesian Tiki/Lemon Oil Fire).
Wellness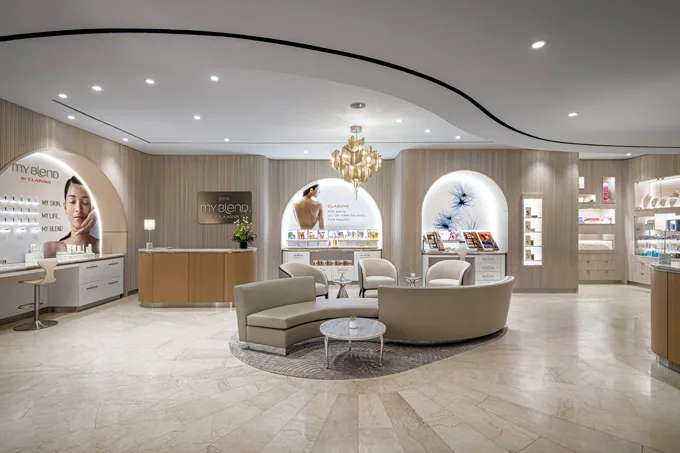 From September 8 to 11, guests are invited to The Ritz-Carlton, Toronto's Spa My Blend by Clarins to prep for TIFF with Beauty & Bubbles.
This limited-time wellness event allows guests to make an appointment to enjoy an expert skin consultation, targetted express facial, make-up application, exclusive gift with the purchase, as well as a complimentary glass of bubbly with the purchase of two Clarins or My Blend skincare products.
Join us as we kick off the festivities on Thursday, September 8 and share your festival memories with #RCTIFF and #RCMEMORIES.
For more information visit ritzcarlton.com or contact guest services at 416.585.2500.
For reservations please visit:
EPOCH Bar & Kitchen Terrace OpenTable
11:30 a.m. to 2 a.m.
TOCA OpenTable
Breakfast – 6:30 a.m. to 11:30 a.m.
Lunch – 12 p.m. to 4 p.m.
Dinner – 5 p.m. to 11 p.m.
Ritz Bar (no reservations required)
Coffee Bar, Enhanced Pastries and Juices – 6:30 a.m. to 11:30 a.m.
Grab and Go Salads and Sandwiches – 8 a.m. to 2 p.m.
All-Day Menu – 11:30 a.m. to 1 a.m.
For appointments at Spa My Blend by Clarins please visit spamyblendtoronto.com