If you're looking for a lunch menu for Dine Out Vancouver 2021 this
year, I would recommend checking out The Rise Eatery's $25 creative,
pan-Asian menu with regular, vegan and gluten-free options.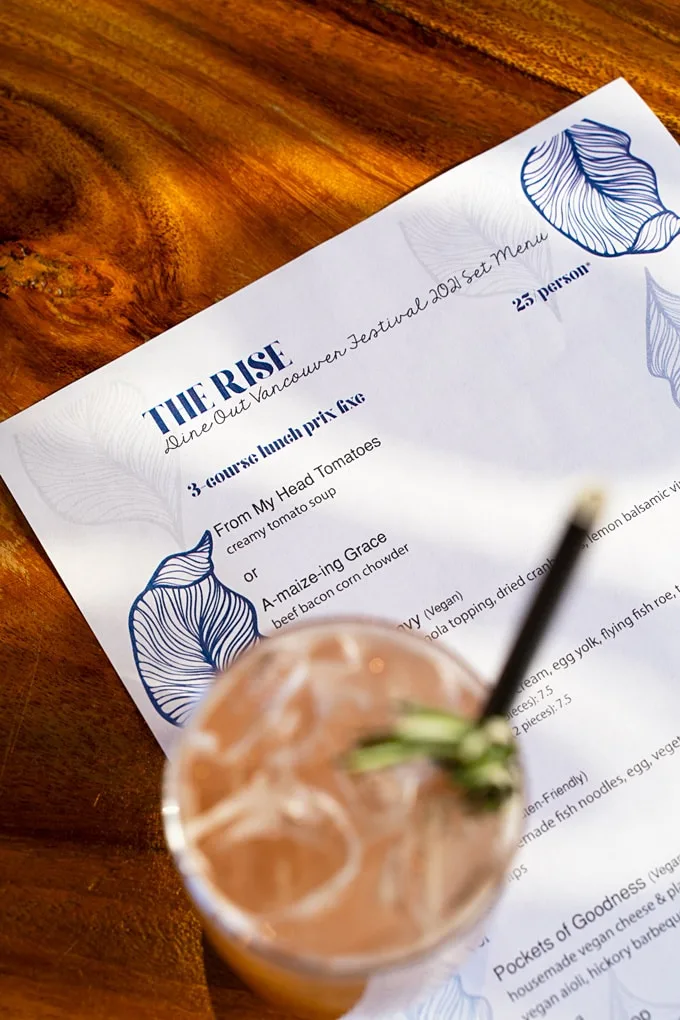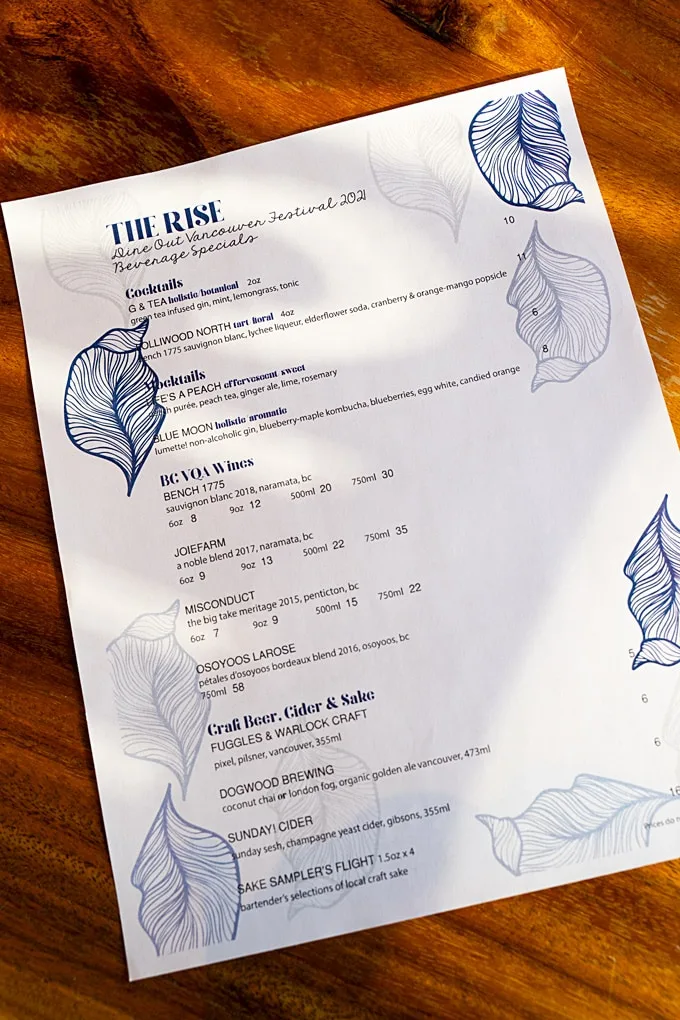 Start off with a "From My Head Tomatoes" – Creamy tomato soup (it's
amazing) or the beautiful and refreshing vegan "Green with Envy"
organic green salad with lemon balsamic vinaigrette, dried cranberries
and crunchy and tasty granola topping.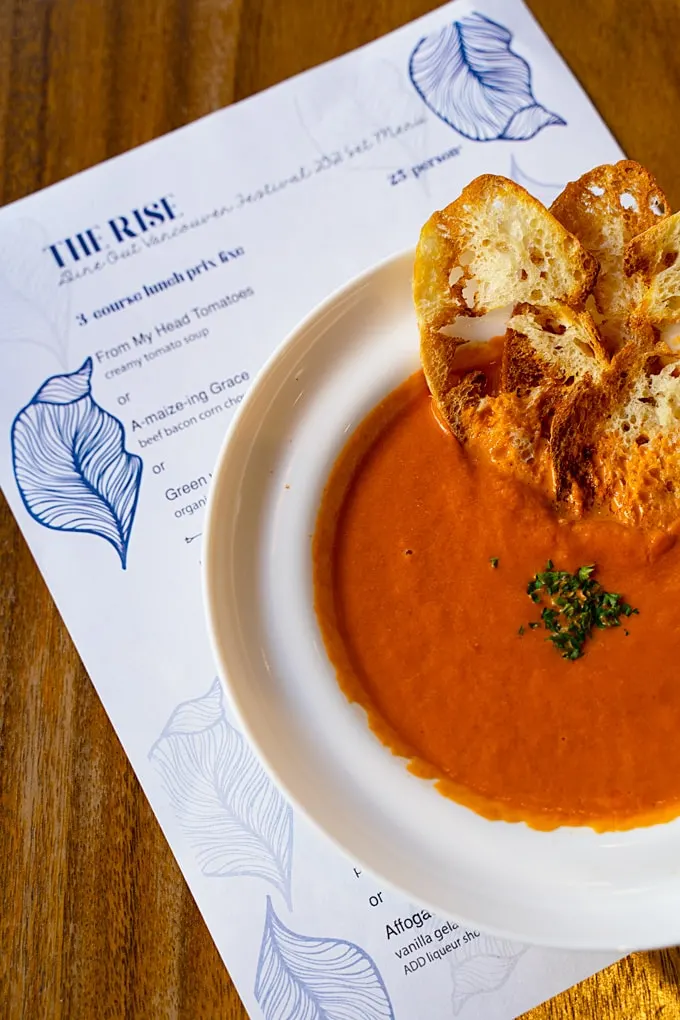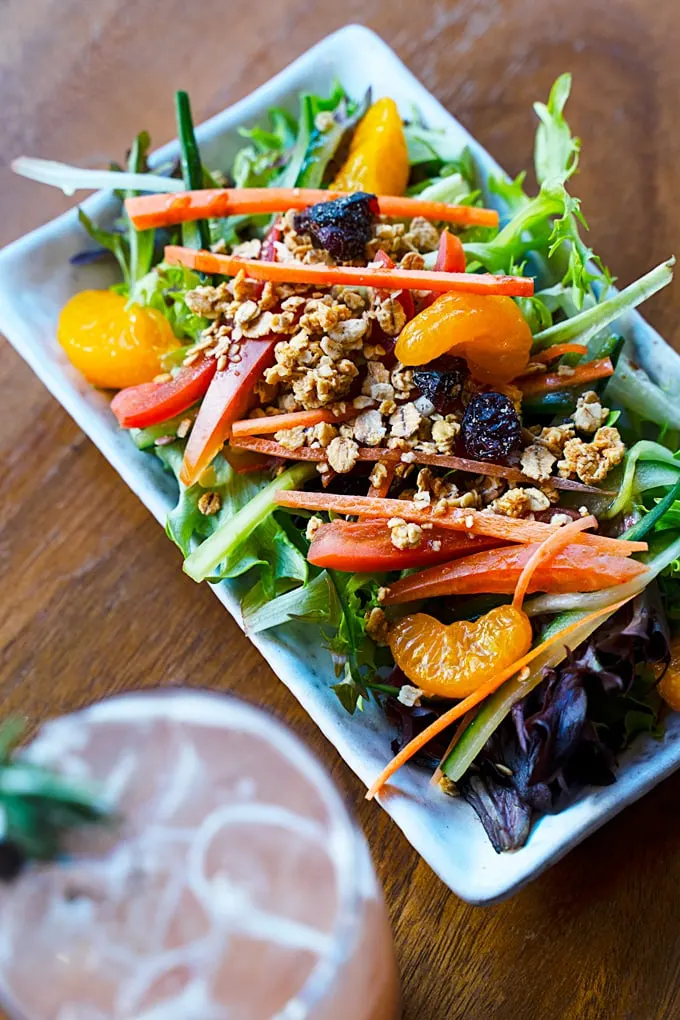 For entrees, they have their oh-so-popular "Uni-Versal Pasta"
featuring squid ink pasta, sea urchin cream, egg yolk, flying fish
roe, and toasted seaweed.
For something different, go for the "Shad Thai" – a dish with the
flavours of Pad Thai but entirely gluten-free with sautéed housemade
fish noodles, egg, vegetables, tamarind sauce, roasted peanuts, and
shrimp chips.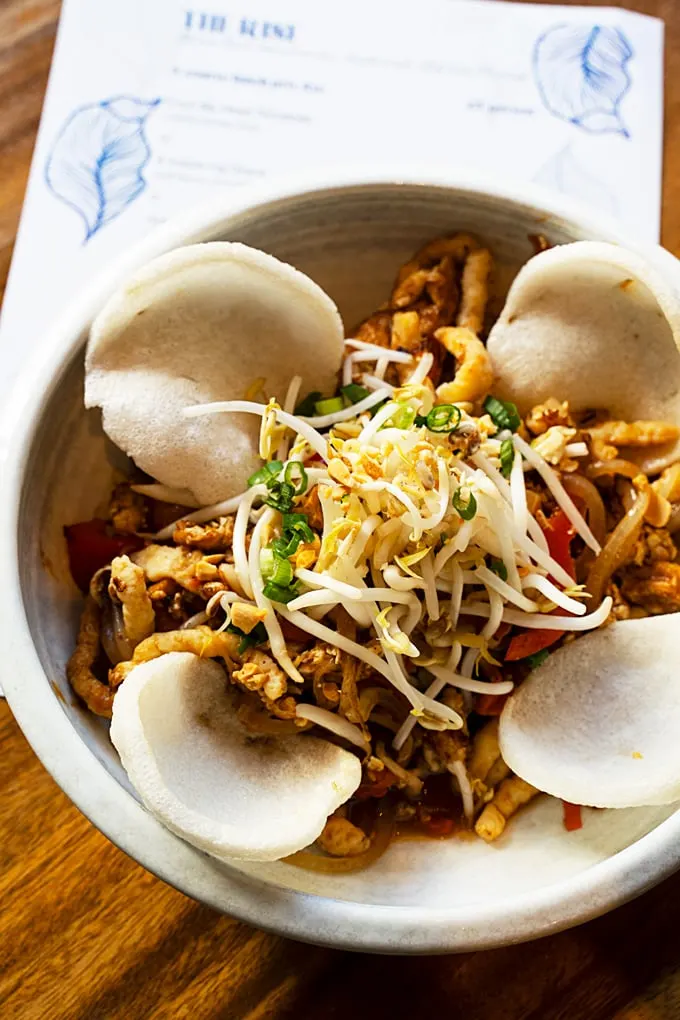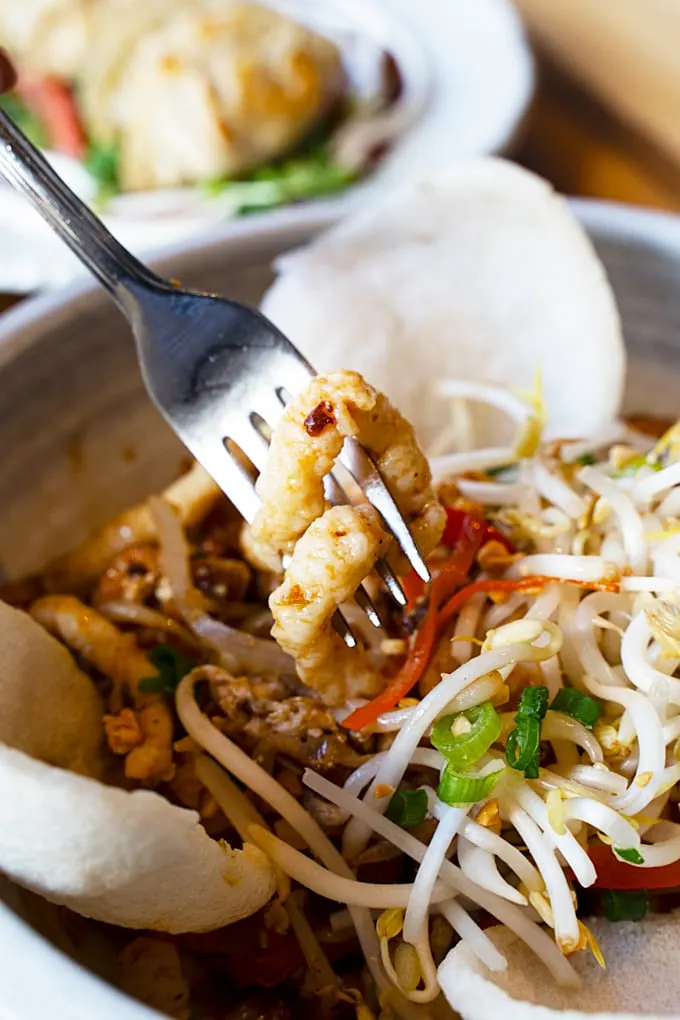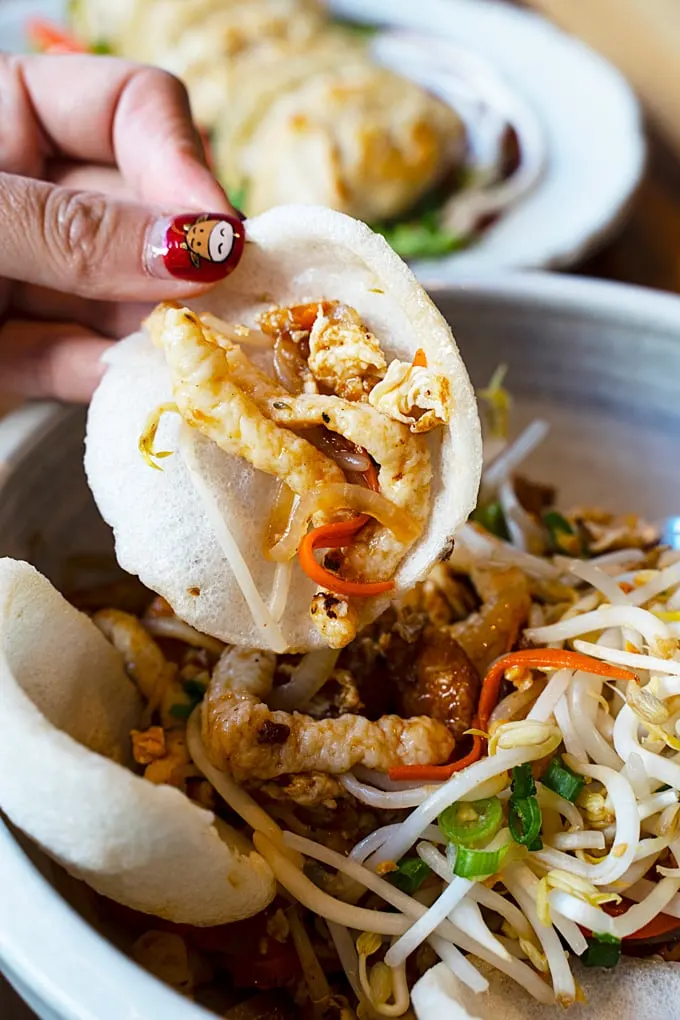 The vegan "Pockets of Goodness" is also very good and creative. Enjoy
plant-based Beyond meat potstickers with vegan cheese, tomato &
arugula salad, vegan aioli and a hickory BBQ sauce.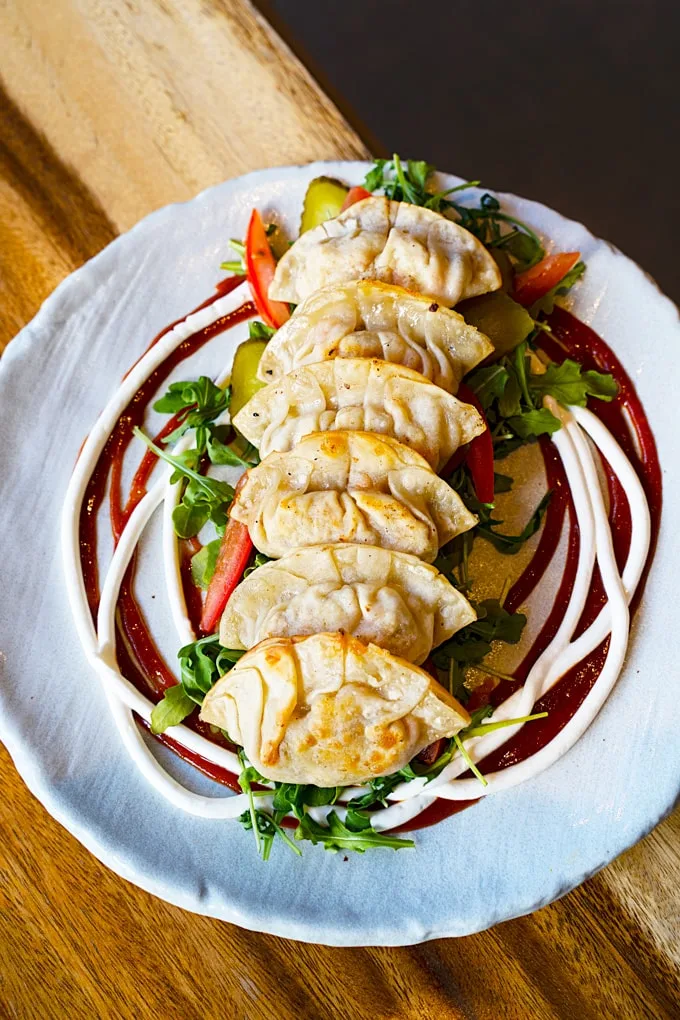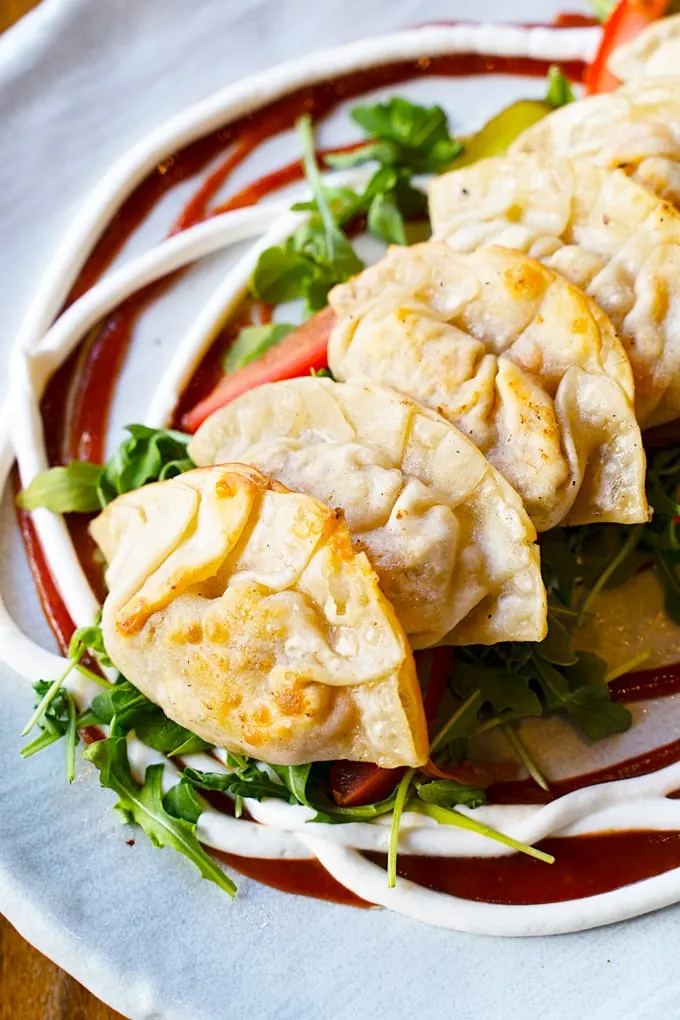 To finish off a delicious lunch, cleanse your palate with the "Inside
Scoop" – a passionfruit Japanese ice cream mochi with dried lavender.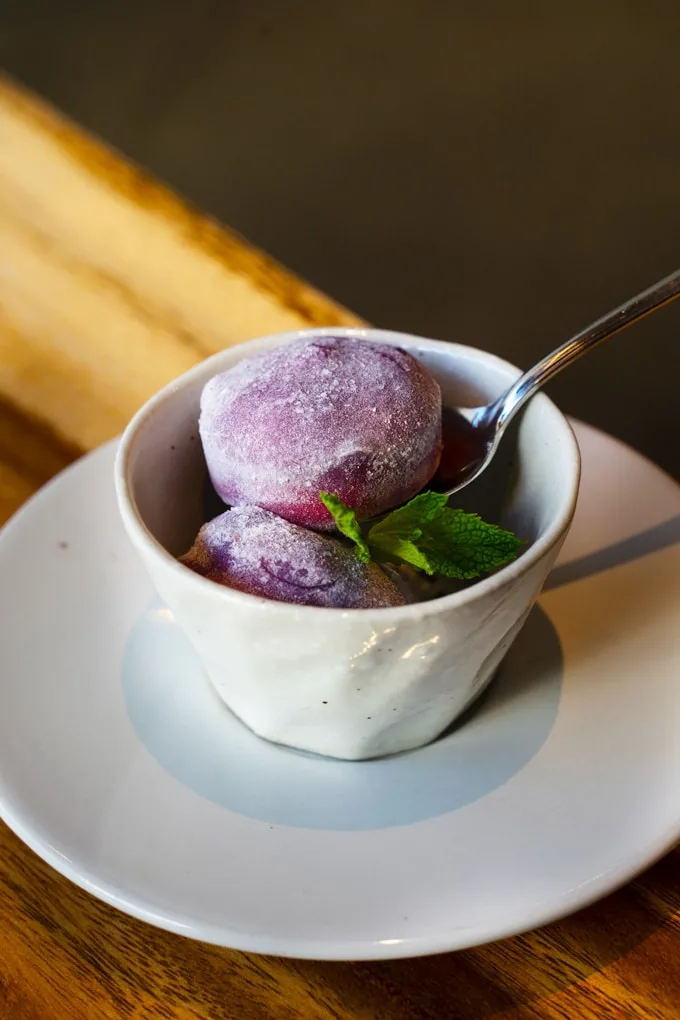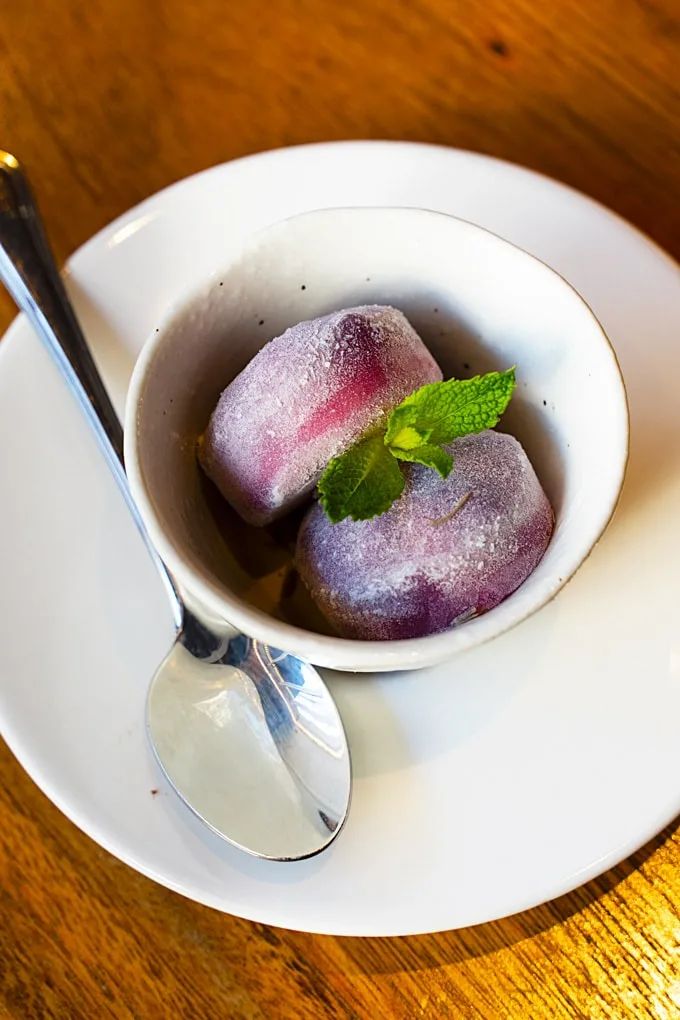 Or for coffee lovers, get the "Affogato 'Bout Love" – a Vanilla
gelato, espresso, chocolate sauce, and biscotti.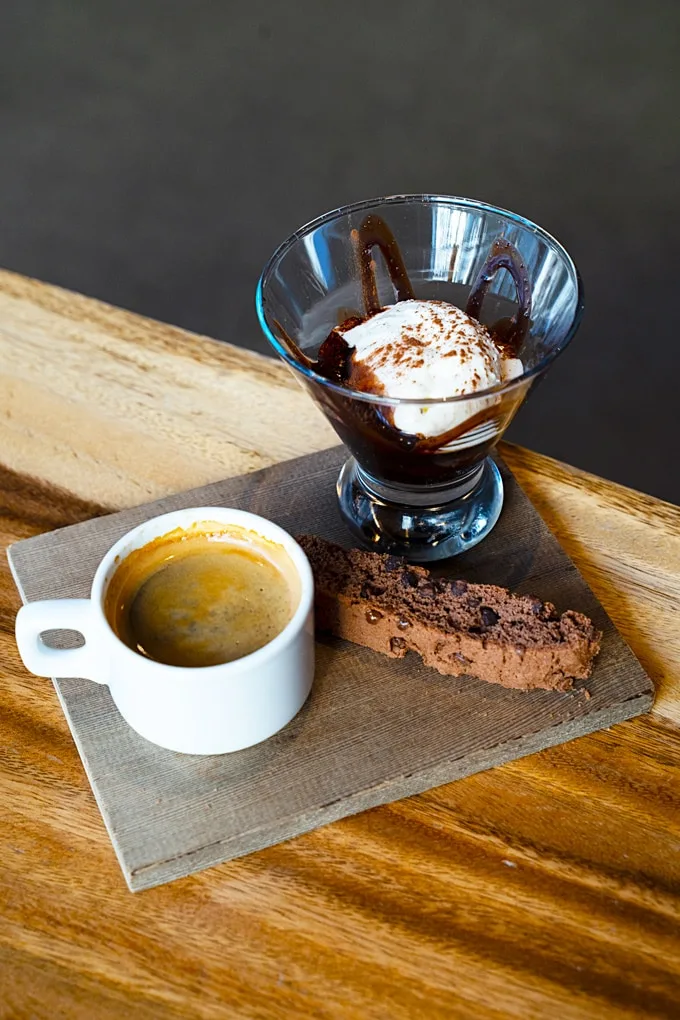 I really enjoyed The Rise Eatery's $25 DOVF lunch menu which was
creative, of great value and delicious.
ABOUT THE RISE EATERY
The Rise Eatery is about bringing together global flavours with fre4sh, locally sourced ingredients.
The restaurant is chef and family-owned and operated by Chef Dan Leung and Wanda Lai.
Visit them to enjoy Chef Dan's creative cuisine's and Wanda's warm front-house hospitality.
Check them out at 3121 Granville Street in the South Granville
Neighbourhood.
They're also offering DOVF Brunch, Dinner, Take Out and Special Dining Offers including All-Day Beverage Specials.