Charleston, SC's newest luxury boutique hotel, The Palmetto, is now open at 194 East Bay Street, just steps away from the city's finest restaurants, bars, and attractions.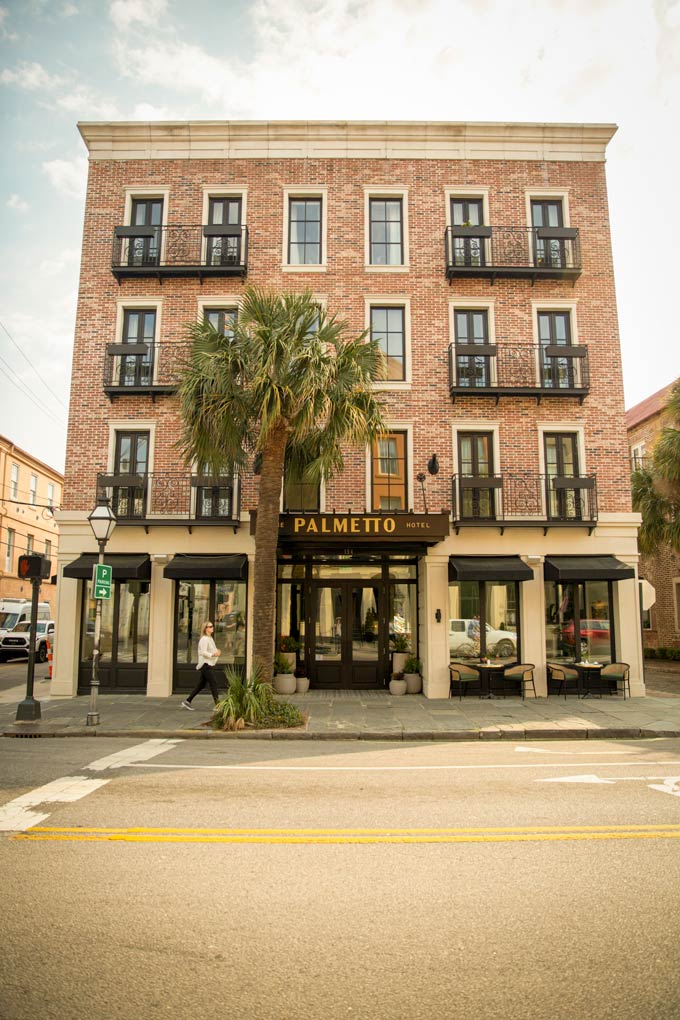 From its interior design to its approach to hospitality, The Palmetto is an ode to Charleston's signature blend of history and modernity.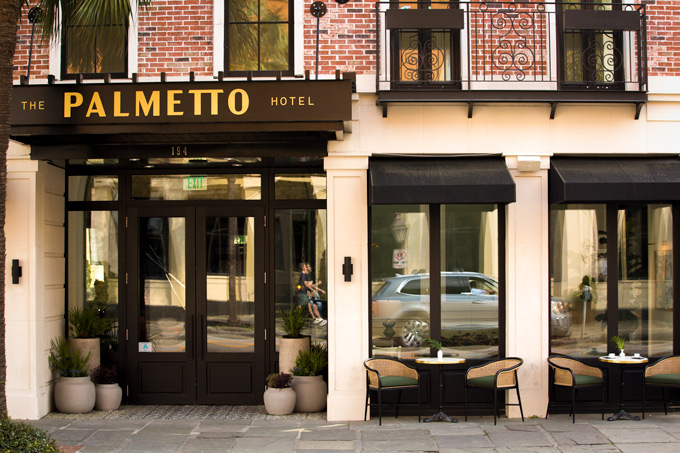 The Palmetto boasts 45 thoughtfully designed rooms appointed with elegant king-size beds.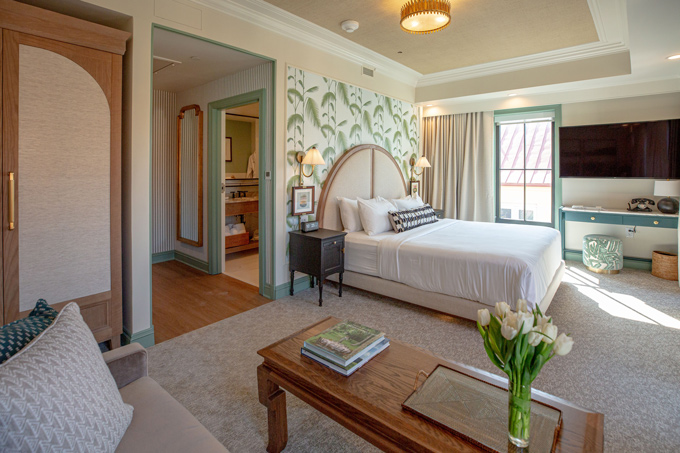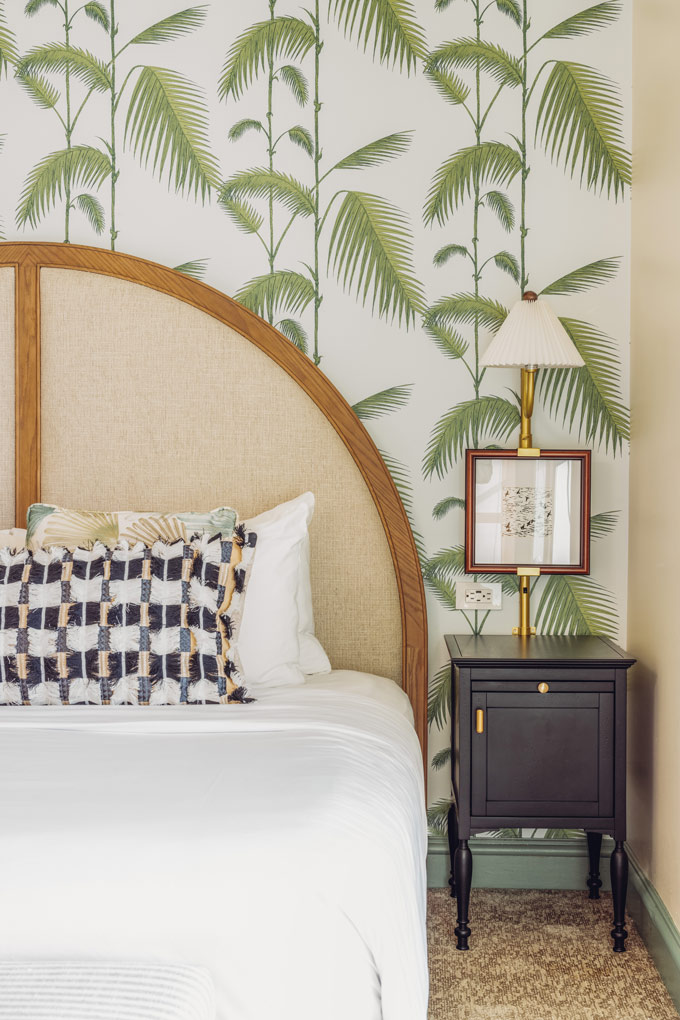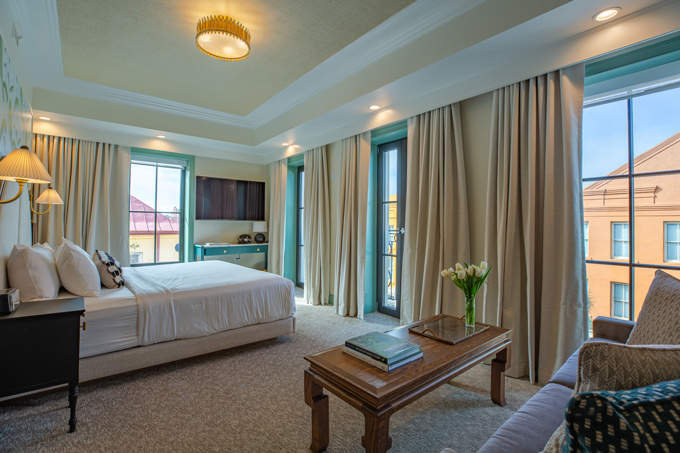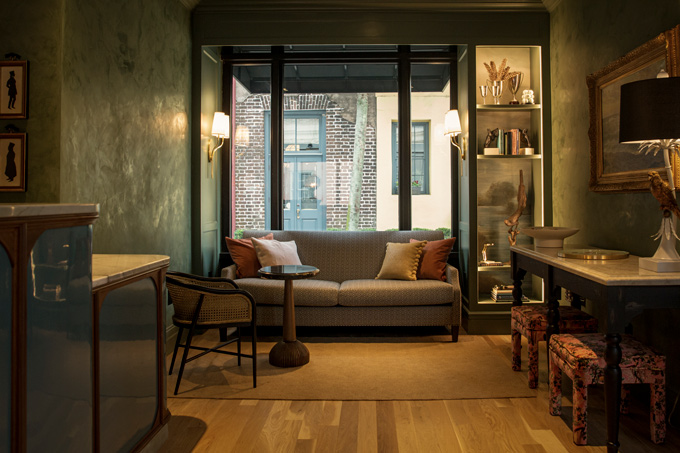 Room styles include the standard Deluxe and suite-style Premium King, some of which open onto balconies overlooking the lively East Bay, Faber, and Cumberland Streets.
Also available is the Penthouse suite, with floor-to-ceiling windows revealing breathtaking panoramic views of the city's skyline, plus a 500-square-foot balcony.
With interior design by Looney & Associates, the rooms capture the essence of Charleston in every detail, from palmetto-print wallpaper to curated local artwork on either side of the bed.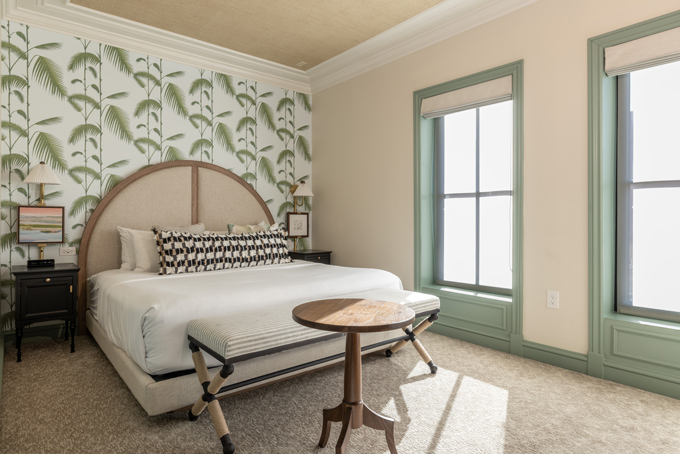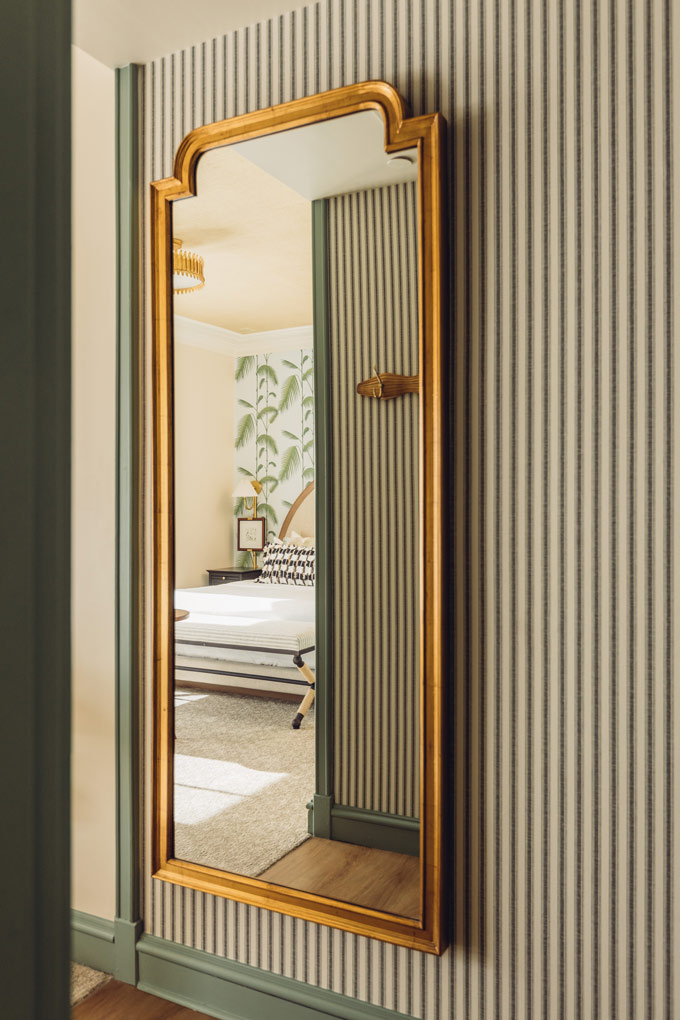 Guests are encouraged to pamper themselves with luxe Bamford bath products, custom monogrammed robes, and plush slippers.
The first impression of any hotel, of course, is the lobby.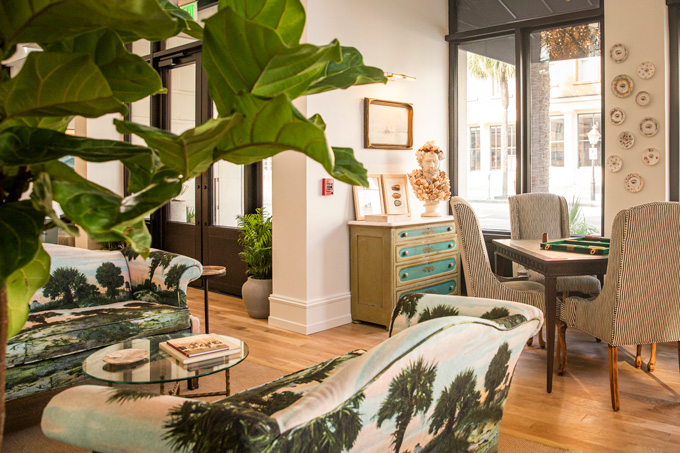 The Palmetto instantly captures attention with its gilded cut-crystal chandelier in the shape of its namesake, a palmetto tree, hanging from the lobby's high ceilings.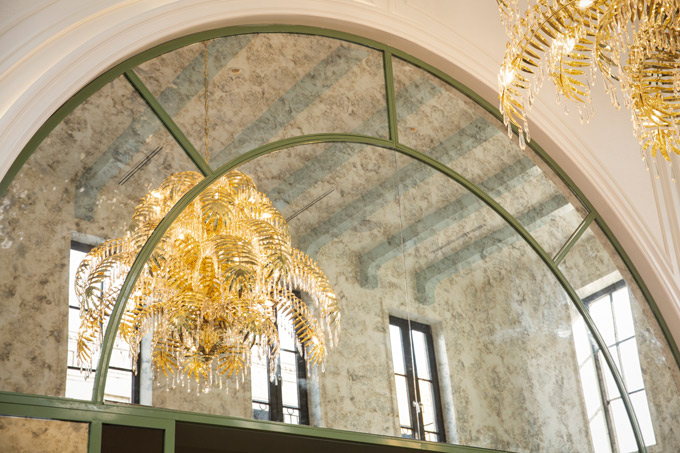 Like a first-time Charleston visitor stumbling upon the city's many hidden alleys and corners, one will uncover glimpses of history and subtle eccentricities throughout the space.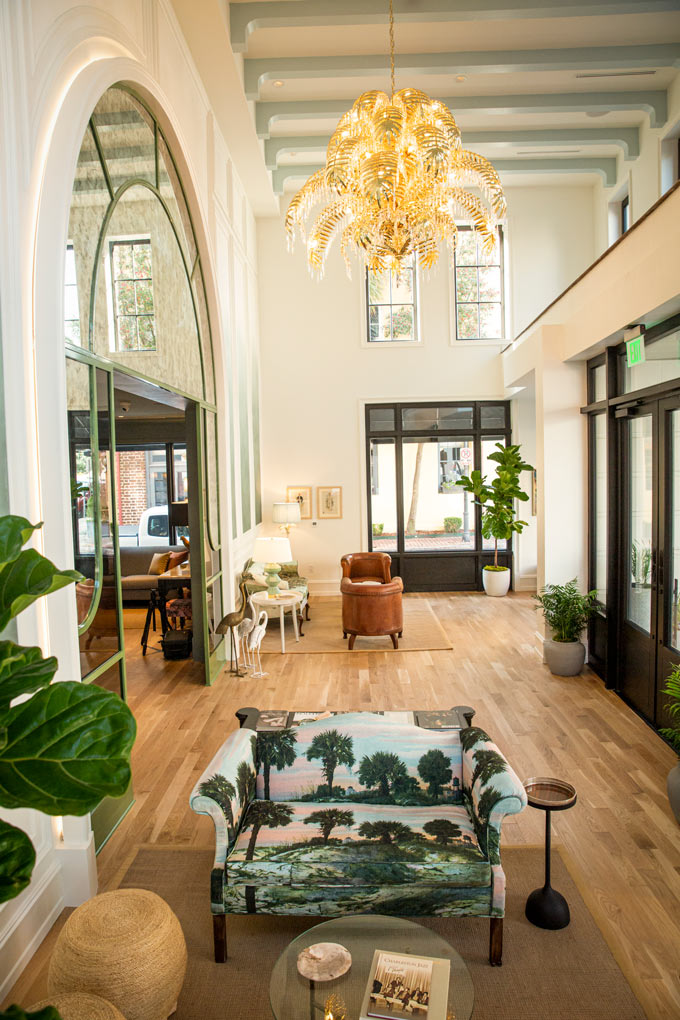 Thanks to the creative touch of Sarah Gray Miller, owner of antique and design shop UnQuiet, Palmetto guests can lounge on vintage settees upholstered with a rare 1910s postcard print from Isle of Palms, enjoy a game of backgammon with their morning coffee, or rearrange the series of moveable ottomans and drink tables to accommodate their groups of four, six or eight.
The Lobby Bar (open to both guests and the public) serves a menu of classic cocktails with a Charleston twist, like the passionfruit and rum-based Lowcountry Sunrise and the violet-hued Wisteria Fizz, made with locally distilled Nippitaty Aurora Gin.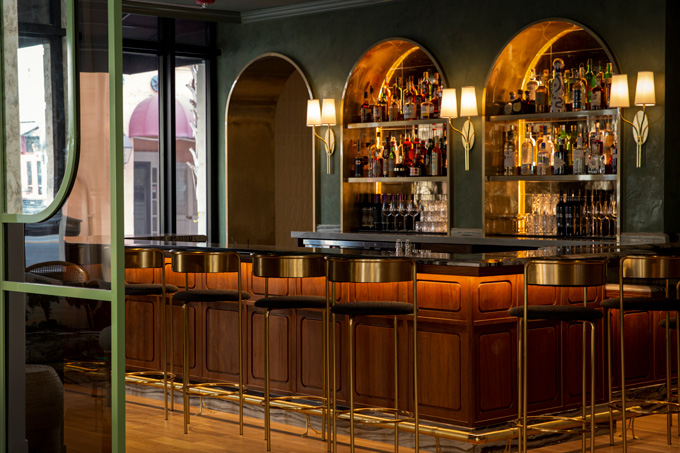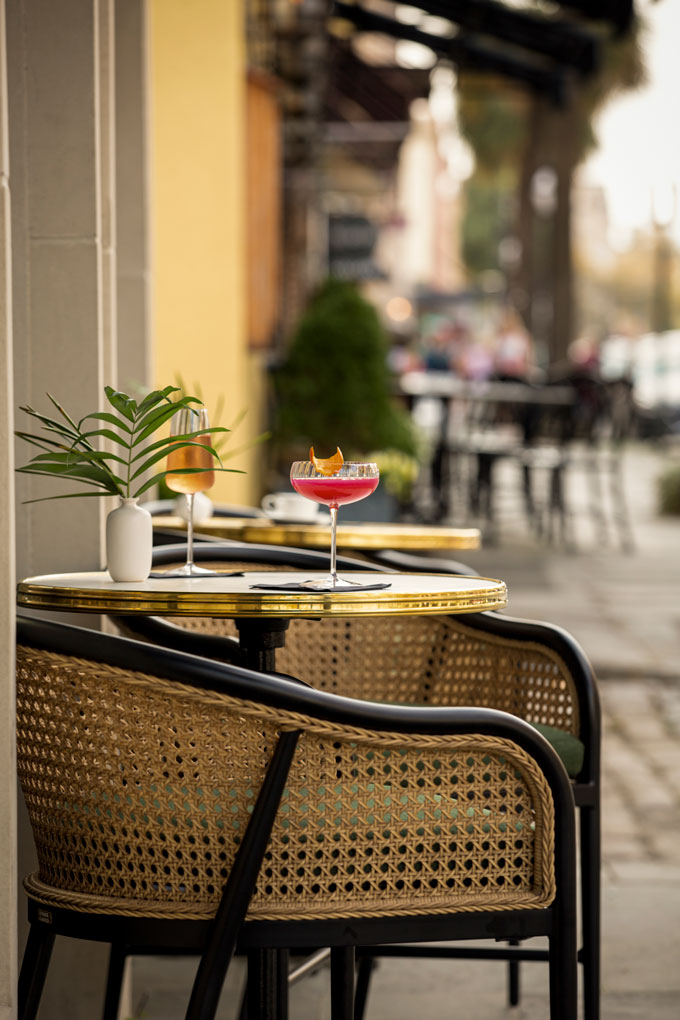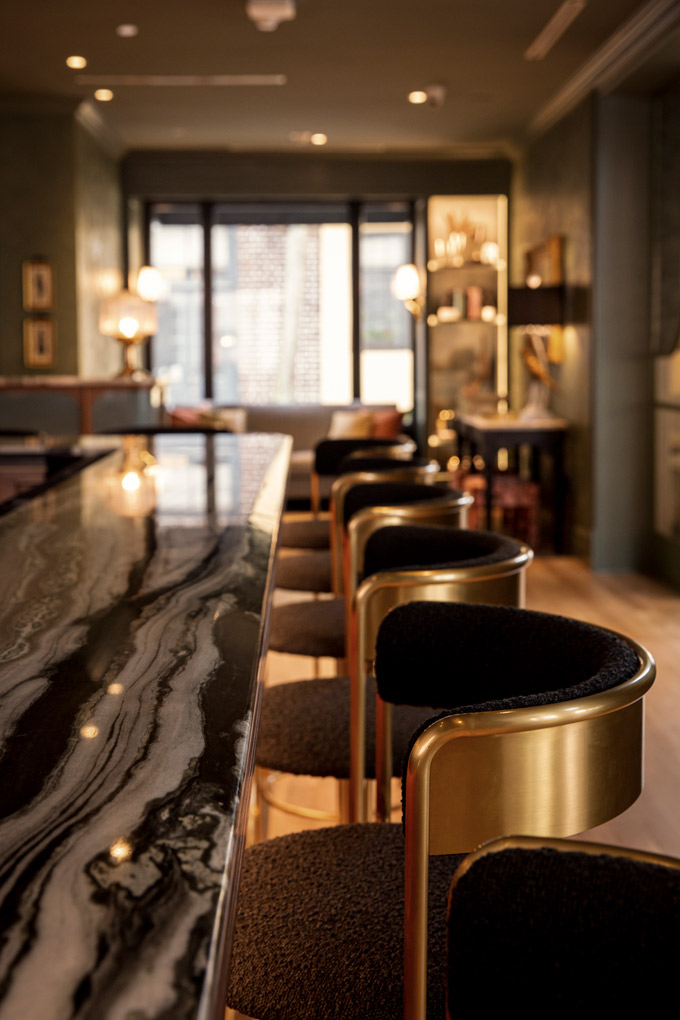 Given its central location, it's the ideal stop for a quick drink before a dinner reservation or setting out to explore Charleston's French Quarter.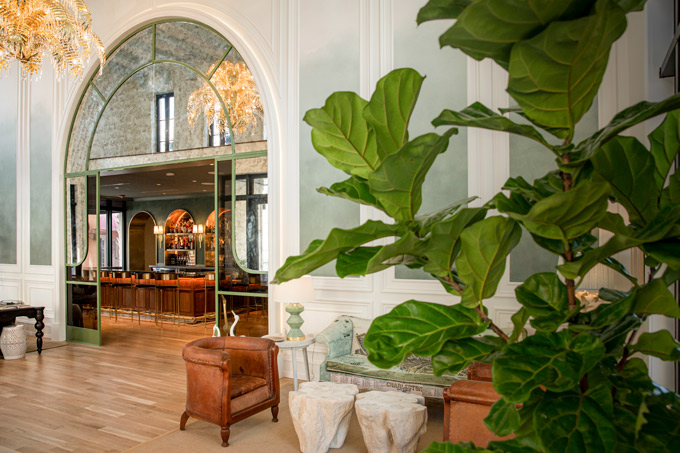 The Palmetto is now open at 194 East Bay Street, Charleston SC.