The Loren at Lady Bird Lake, Austin's premier hotel, is thrilled to announce its inaugural Guest Chef Series for the fall season.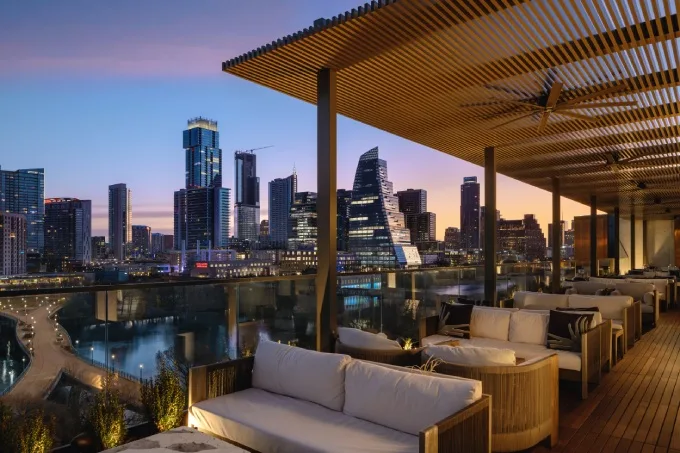 Starting Thursday, September 21, a lineup of award-winning chefs will bring unique culinary experiences, intimate dining and Oktoberfest celebrations to guests at Nido and Cafe at The Loren.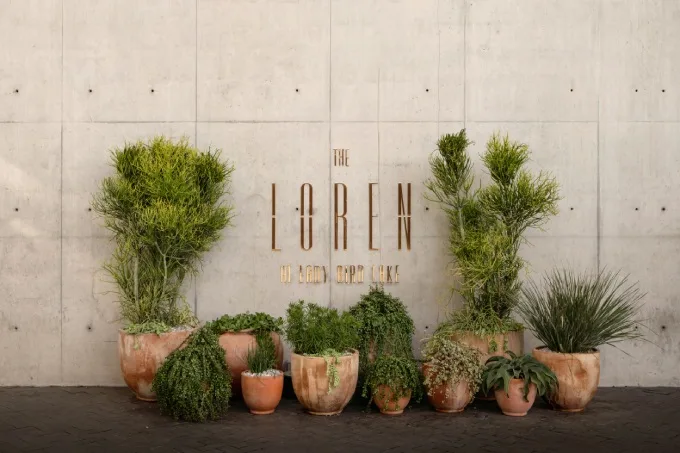 The Loren Hotels introduced the Guest Chef Series in 2021 as part of an initiative to showcase local ingredients and share with both visitors and locals through immersive dining experiences with celebrated chefs.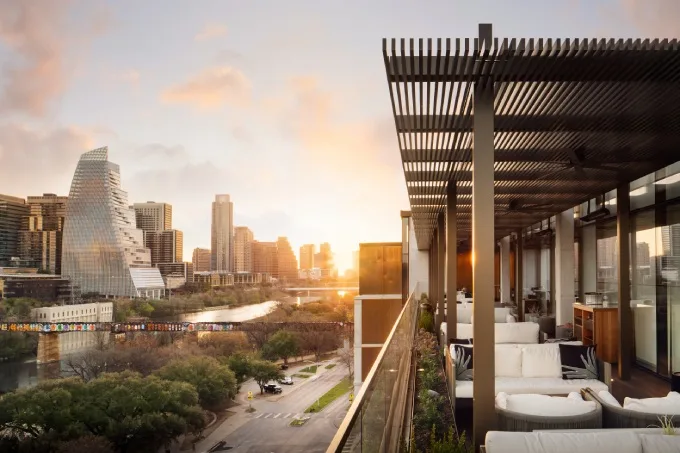 The Loren at Pink Beach in Bermuda has hosted more than 25 Michelin-Starred, James Beard-Nominated and Award Winning Chefs, including Chef Andrew Zimmern, Chef Eric Adjepong, Chef JJ Johnson, Chef Maneet Chauhan, Chef Sarah Grueneberg, Chef Tiffany Derry and more, providing the opportunity for attendees to discover new cooking techniques and modern twists on preparation that reflect the diverse collection of visiting chefs.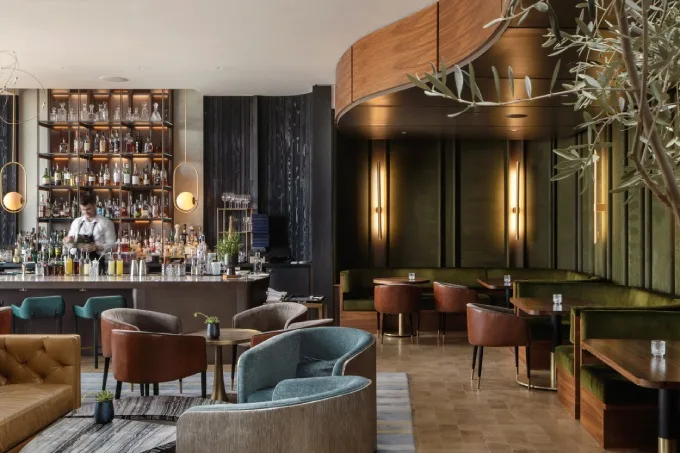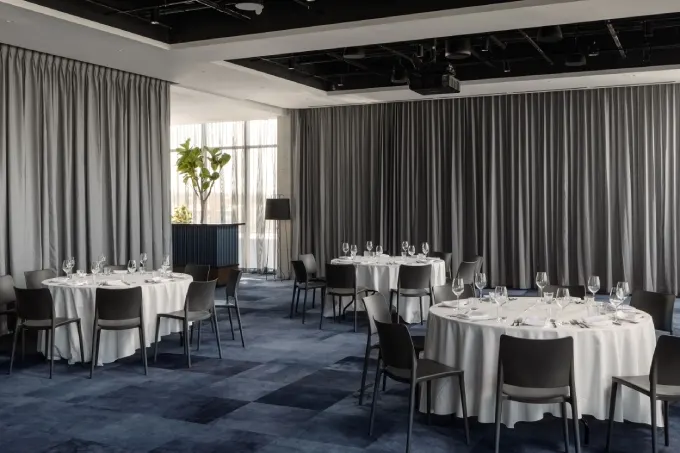 In the past three years, The Loren Hotels has raised more than $8,000 through the Guest Chef Series program to support The Loren Roots Imperative, a dedicated effort to help offset ongoing development through the preservation of land and planting of trees.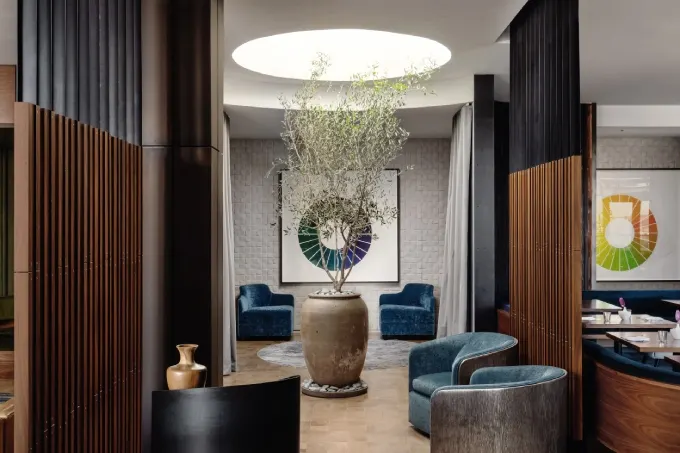 Guest Chefs have also volunteered a number of hours on the island of Bermuda, connecting with locals and youth to teach them the importance of utilizing fresh and native ingredients in everyday cooking.
The Guest Chef Series also works to identify sustainable solutions.
This summer, Chef Leah Cohen worked with the culinary team at The Loren at Pink Beach to introduce Lion Fish to the menu.
This two-fold effort will help alleviate the impact of lionfish being an invasive species in the surrounding waters while providing new dining opportunities and inventive dishes for guests and locals to enjoy.
The success of the Guest Chef Series in Bermuda led to the debut of the program in Austin, Texas, this fall at The Loren at Lady Bird Lake.
Starting in September, Austinites and hotel guests can experience the cuisines and techniques of marquee chefs, including Chef Jason Dady, Chef Justin Yu Brewmaster and Tastemaker, Brad Davis, and Chef Leah Cohen at destination restaurant Nido.
Reservations will be required to attend this season's Guest Chef Series featuring culinary talent from across the country.
All confirmed chefs and booking details can be found here.
Lineup highlights include:
Thursday, September 21
Chef Jason Dady – Dady launched his name in the restaurant industry with The Lodge in 2001, spearheading the fine dining scene in San Antonio. In his extensive culinary career, Dady has launched concepts ranging from steakhouse and seafood to Asian-inspired eats. His unique approach to flavor, service and presentation became the building blocks of not only his restaurants, but also Chef Jason Dady Catering & Events, a premier catering service serving San Antonio and surrounding areas. Chef Dady has also gained national attention, starring in Steven Raichlen's Planet Barbecue (2023), Iron Chef Gauntlet (2017), Beat Bobby Flay (2017), Travel Channel's "Delicious Destinations by Andrew Zimmern" (2016), Food Network's "Man, Fire, Food" (2016), and others. He has also been recognized by the James Beard Foundation as an Award Semifinalist in 2012 and Guest Chef in NYC for both 2005 & 2008.
Thursday, September 28
Chef Justin Yu – Justin Yu is the Chef/Partner in Thoroughfare Co., one of Houston's Premiere Independent Hospitality groups whose restaurants and bars include Theodore Rex, where Justin is Chef-Patron, Better Luck Tomorrow, Squable Restaurant and Anvil Bar and Refuge. His achievements include the James Beard Award for Best Chef: Southwest, Food and Wine's Best New Chef, as well as several notable awards and positive reviews from the New York Times, Houston Chronicle, Bon Appetit and Food and Wine. Currently, Justin and his partners are working on several new, exciting projects in Houston and outward.
Event Details: Justin Yu from Houston's Theodore Rex will host an intimate dinner with the beautiful Austin skyline as a backdrop. Join The Loren to indulge in relaxed fine dining, autumn Austin views and an à la carte wine pairing to savor. To make a reservation, book here.
Thursday, October 26
Brad Davis – Brad Davis was born and raised in Chicago and spent most of his life there before moving to Atlanta in 2013. He served and tended bar through college at Columbia College Chicago, along with several other colleges and universities. After graduating, he followed his passion for the brewery, where he learned the science and art of craft brewing in several breweries in and around Chicagoland and Atlanta. After spending the next ten years on the brew deck, he decided it was time for a new challenge: bringing craft beer to a larger market. As the Sales Manager for Moody Tongue Brewing Company, he is fortunate to be able to share these culinary beers brewed with a chef's mindset to highlight flavors and aromatics in balanced beers.
Event Details: Moody Tongue's master brewer, Brad Davis, will bring a taste of Chicagoland's best to Austin. Join The Loren to celebrate Oktoberfest with a brewery carrying enough street cred to know both beverages and bites alike. To make a reservation, book here.
Thursday, November 9
Chef Leah Cohen – Chef and owner of acclaimed New York City restaurants Pig & Khao and Piggyback NYC, Cohen's cooking style stays true to her Filipino upbringing and features a mix of authentic Southeast Asian flavors and classic Western techniques. Since the start of her career, Cohen has worked alongside world-renowned chefs in Michelin-starred restaurants. She's a 2013 StarChefs Rising Stars Award recipient and competed on the fifth season of Bravo's Top Chef series.
Event Details: As The Loren enters the halfway point of the introductory season, we welcome Chef Leah Cohen. Known best for her amazing work at Pig and Khao in New York, celebrate with a night of live music and libations. To make a reservation, book here.
Pricing starts at $65.
For more information or to make reservations for this year's Guest Chef Series, visit https://www.thelorenhotels.com/austin/cuisine/guest-chef-series or call (512) 580-1182‬.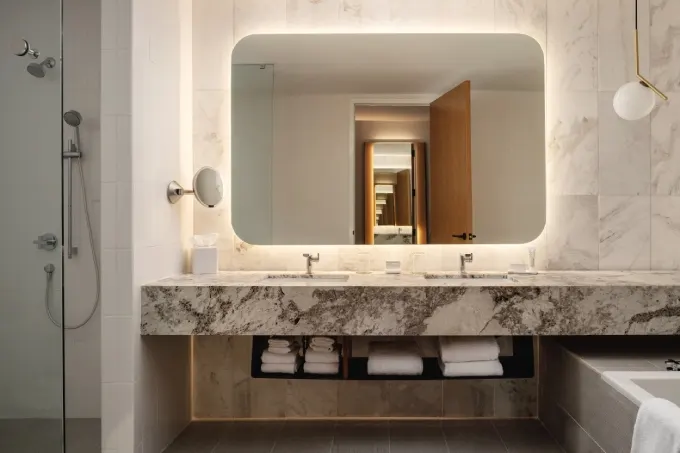 A portion of proceeds from the Guest Chef Series helps benefit The Loren Roots Imperative, a non-profit created to help offset the carbon footprint of development.
To learn more, visit www.thelorenhotels.com/roots.