The soul of the sun-drenched Riviera will shine brightly on Las Vegas this fall as LPM Restaurant & Bar opens its ninth location worldwide and second in the U.S. at The Cosmopolitan of Las Vegas.
Heralded by World's Best 50 Restaurants, GQ and VOGUE, LPM will deliver its signature spontaneity and imaginative celebration of France's Mediterranean cuisine, art and culture to the unique luxury resort in impeccable fashion.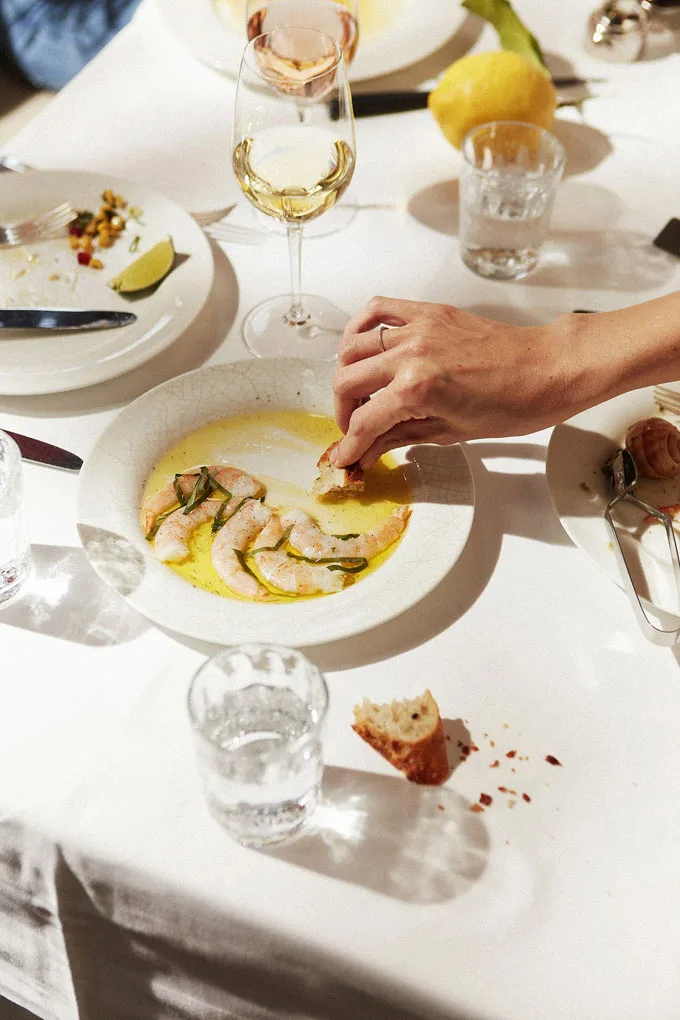 From London to Dubai and Miami, LPM has captivated all corners of the map with its relaxed and irreverent vibe harmoniously synced with passionate attention to the detail of its craft.
The world-class dining experience emanates the carefree glamour and sophistication of the Côte d'Azur lifestyle where every moment is filled with surprise indulgences and opportunities to create memories from the peak of the day to the fleeting evening hours.
The LPM Experience
LPM presents guests with unexpected sharable dishes prepared à la minute that will have them reaching across the table for one more tantalizing dip of Warm Prawns in olive oil and lemon juice; enjoying another divine forkful of the Marinated Lamb Cutlets layered with Kalamata olives, Aubergine Caviar and pine nuts; or for dessert, savoring the last bite of their vanilla cheesecake with berry compote.
LPM's labor of love equally shines through its destination bar experience featuring bright and timeless cocktails inspired by the Riviera; a specialty menu honoring the life of legendary French artist, writer and bon-vivant, Jean Cocteau; and of course, LPM's world-famous Tomatini.
Thrilling beverage renditions pay homage to the golden age, including levitating cocktails and stylish drinks that will enchant all the senses through creative ingredients, intoxicating perfumes and art deco glassware.
Celebrating wines of global repute alongside treasures from lesser-known vineyards with special stories, LPM's wine program aims to surprise guests with selections they will remember forever.
A centerpiece of the collection, LPM's world-leading rosés are a nod to what is often seen on the tables of the Riviera and a symbol of friendship and good times.
Featuring a vibrant indoor-outdoor atmosphere inspired by La Belle Époque with striking art gracing the walls, LPM invites guests to an era when fearless creativity was the driving force of daily life.
Scents of freshly cut flowers paired with bold color palettes and surprising musical soundtracks will create a refreshing and lively atmosphere for a date night, business lunch or family celebration.
Las Vegas will be home to the largest venue in LPM's portfolio, which includes restaurants in Miami, London, Dubai, Abu Dhabi, Hong Kong, Riyadh, Limassol and Doha.