The Corner Hot Pot is a new hot pot restaurant in Vancouver which opened up a few months ago at 2893 W Broadway.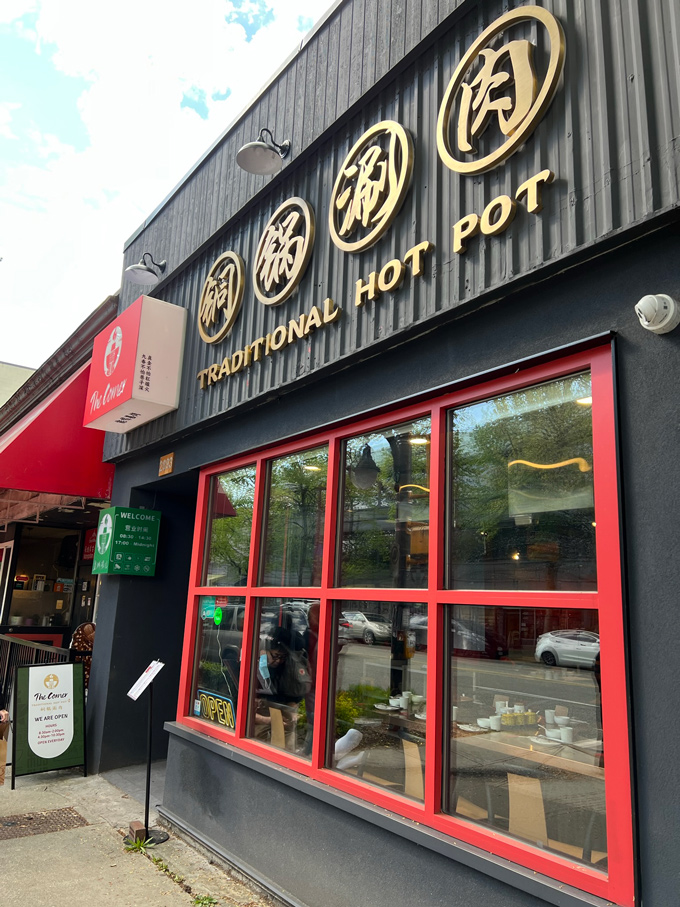 They specialize in Beijing Style Hot Pot and are open for breakfast, lunch and dinner.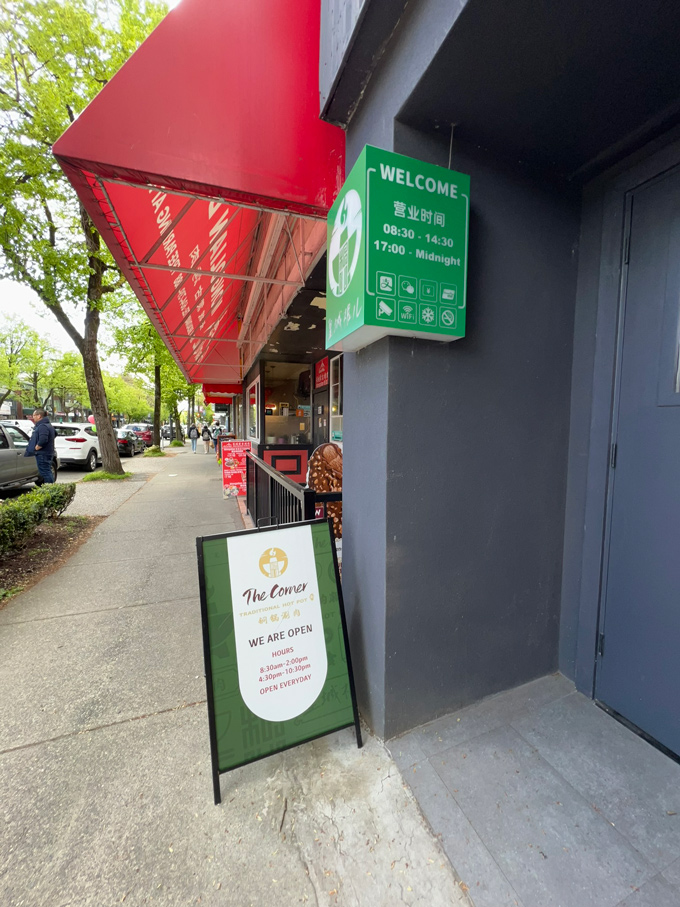 Here are some of my photos of the menu.
For meats, they offer lamb, beef, meatballs and pasta, assorted vegetables, handmade pastries, cold appetizers. For drinks, they have soft drinks, Chinese branded alcohols and Russell Brewing beer.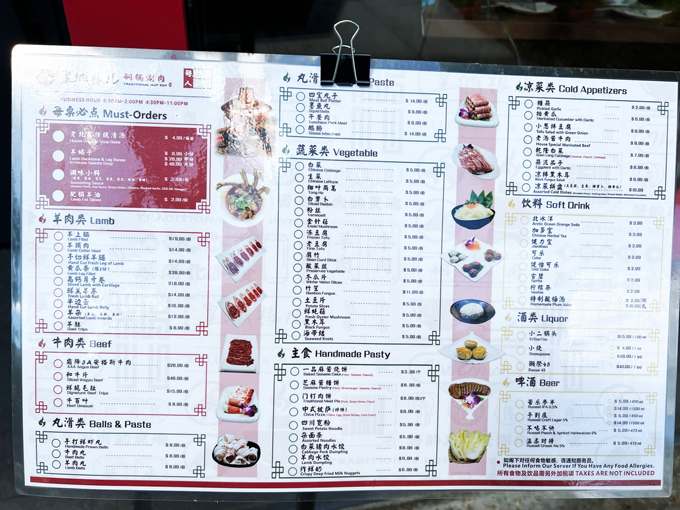 For brunch, they offer steamed buns, dumplings, Northern-style dim sum, as well as other House Specialties (like braised pork liver, bean curd pudding with ground meat and so forth). Their cold dish options include marinated eggs in tea sauce; marinated shredded potato; pickled white radish and more.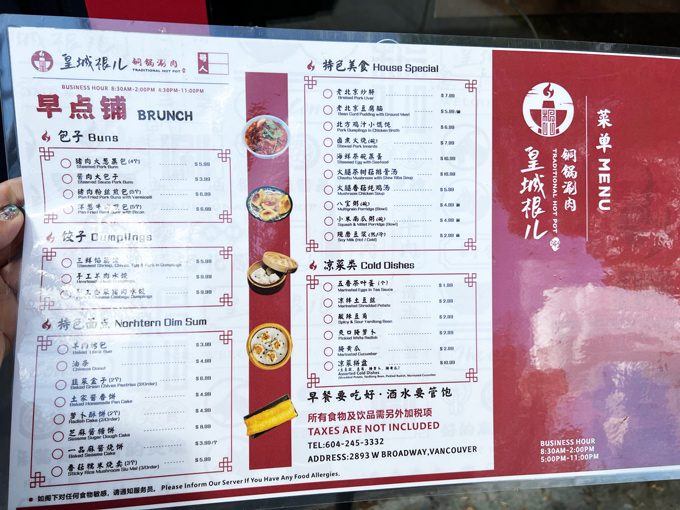 The Corner Hot Pot current business hours are 8:30 am – 2 pm and 5 pm – 11 pm.