One of my favourite brunch experiences of 2017 was at a hidden gem in rural Abbotsford. Tanglebank Gardens & Brambles Bistro is a family-owned and operated European inspired garden centre, gift centre and bistro that has been around for over 20 years.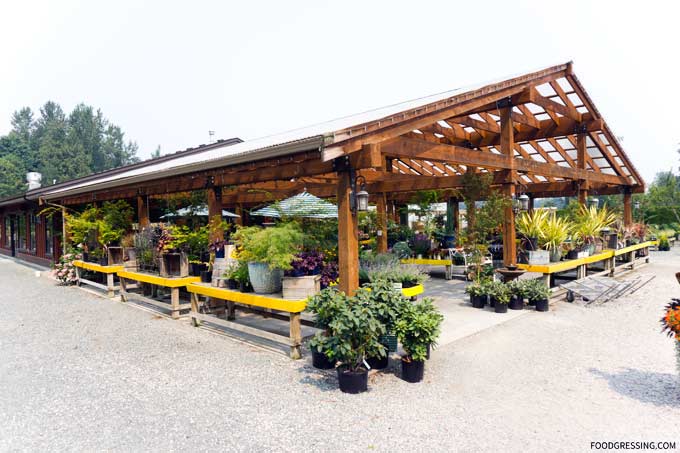 For husband and wife duo, Arnold and Brenda Falk, Tanglebank Gardens started out as simple idea to help others grow food and create beautiful gardens. In 2012, they opened up Brambles Bistro with daughter Kayla taking on the role of Chef. Their eldest daughter, Lauren, is a horticulturalist and grows and maintains the gardens and orchards.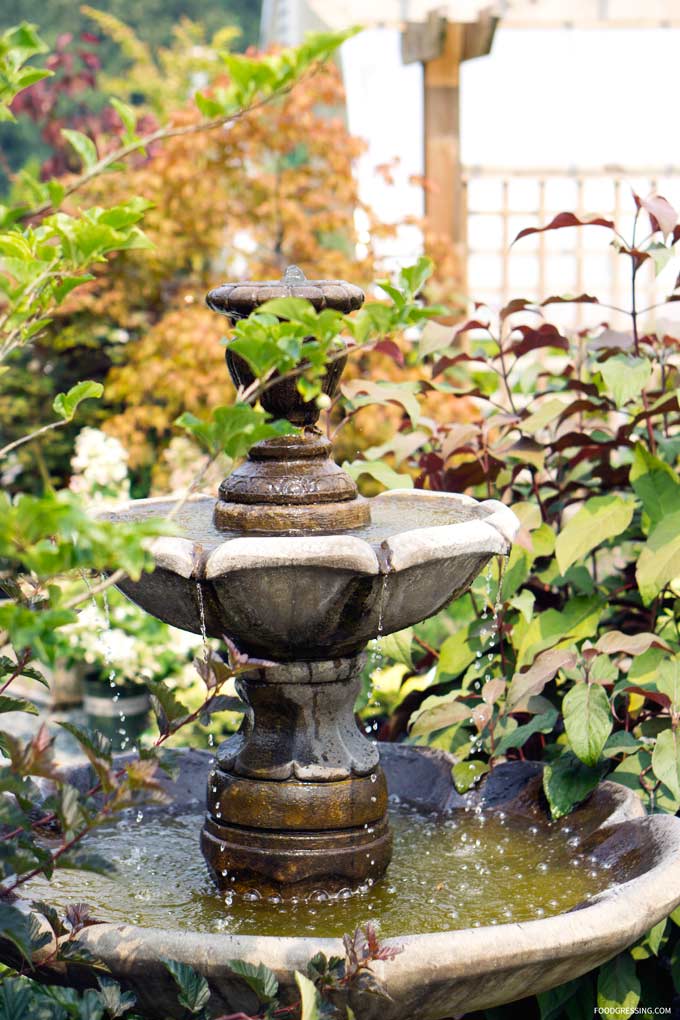 Brambles Bistro has both indoor and outdoor seating. The outdoor seating is covered and overlooks the gardens. It's a tranquil setting for outdoor dining particularly in the summer months.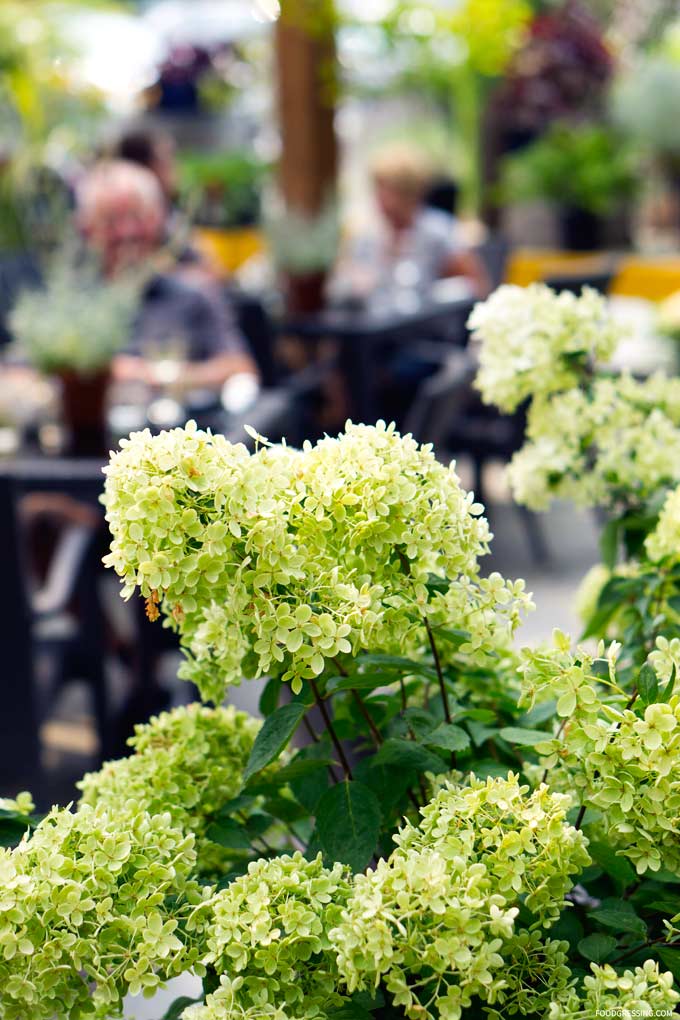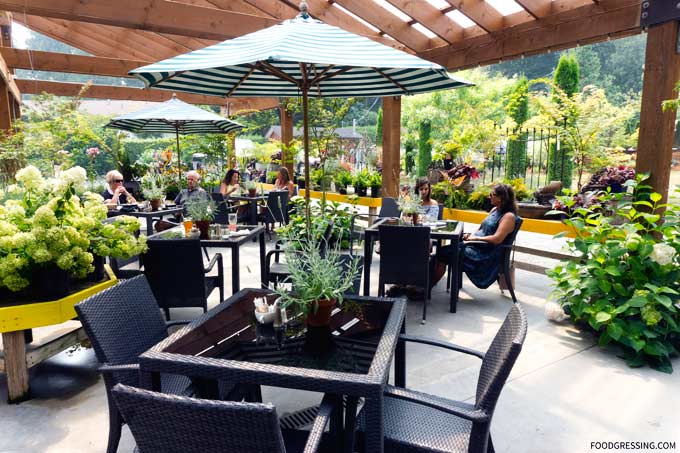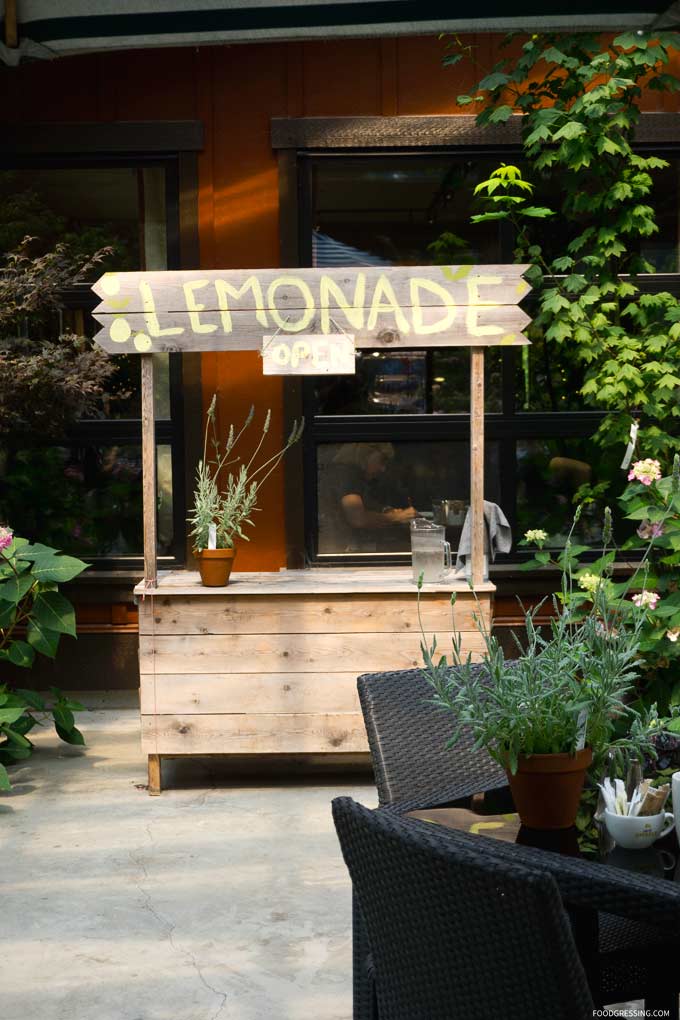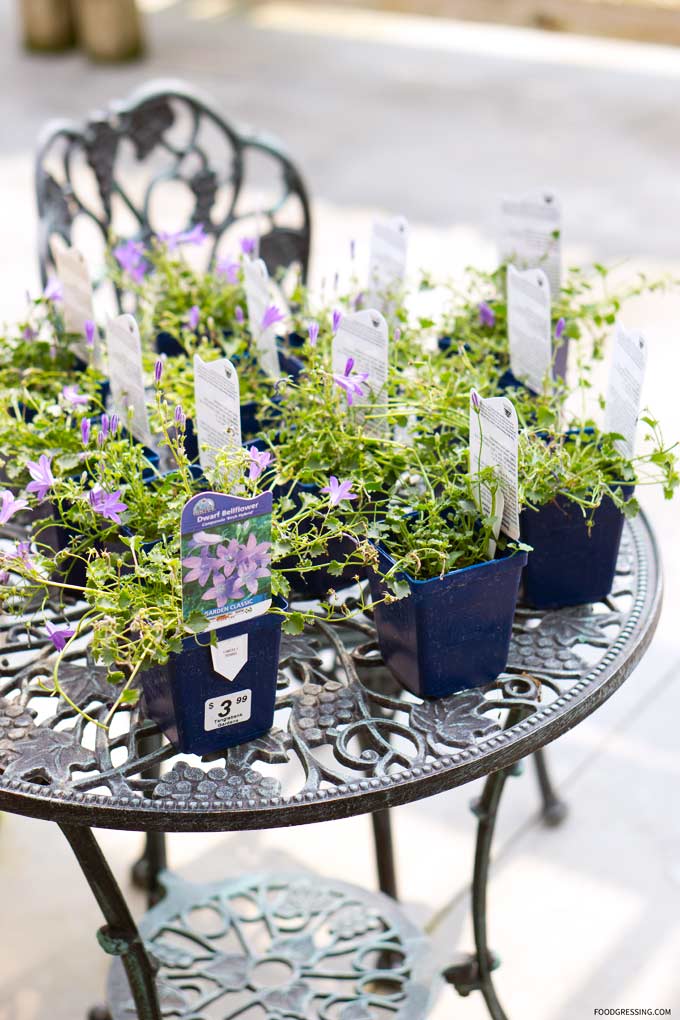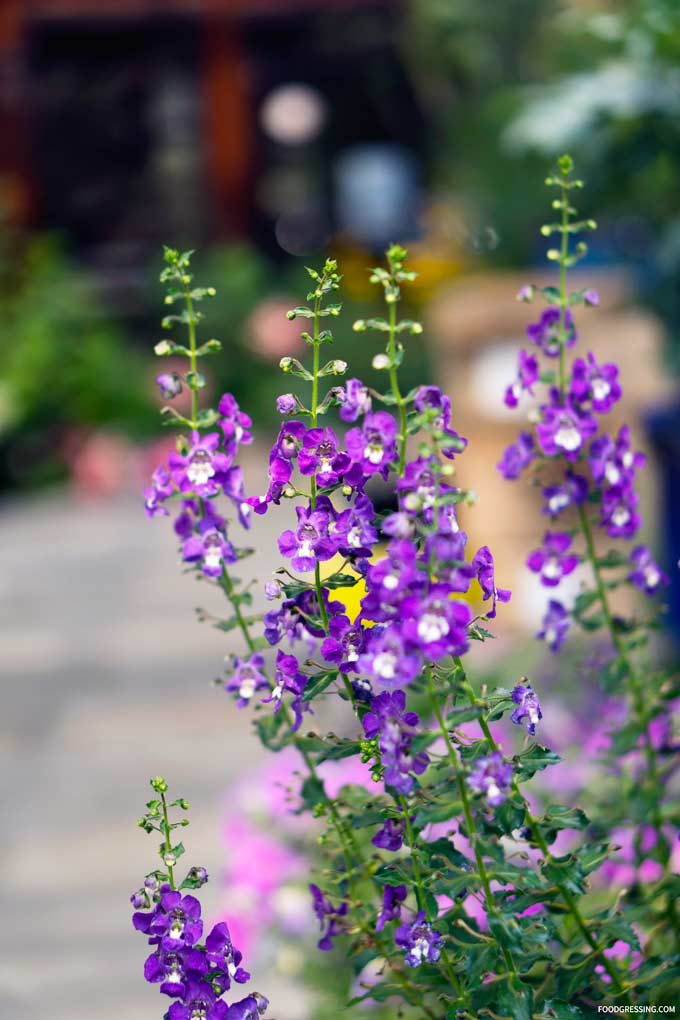 There's also a gift centre where they sell all sorts of interesting home decor and personal care items.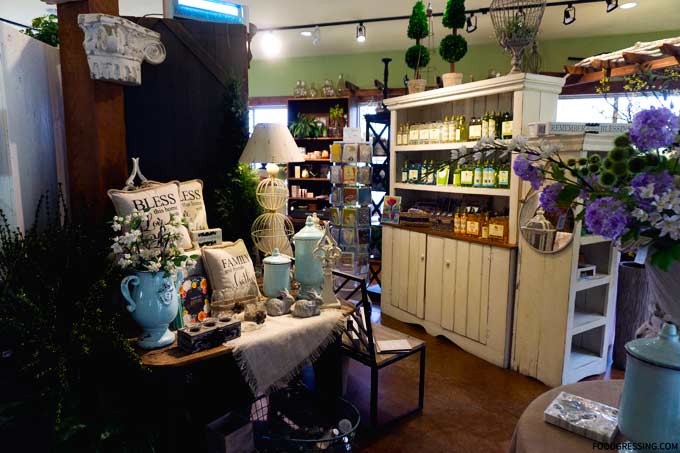 Brambles Bistro Menu
Bramble's Bistro is a one of a kind sort of restaurant because of their garden-to-plate cuisine. I'm not sure where else in Metro Vancouver where the garden is at the same site as the restaurant itself. They're using fresh ingredients right grown right there on location.
The brunch menu features a variety of soups, salads, and sandwiches like The Orchard Salad, The Gardener's Sandwich, Pea & Prosciutto Flatbread and more. A few hearty, comforting items round out the menu like Moroccan Tagine, Huevos Rancheros etc.
What We Tried
Disclosure: All the food and drinks in this review were complimentary courtesy of Tourism Abbotsford. Opinions are my own.
To start, my friend and I tried one of their popular brunch items, Lavender French Toast ($15.50). This sweet entree came with mascarpone cream, candied nuts, lavender citrus curd and real maple syrup. The lavender is grown right at the farm and I liked how it added some subtle floral flavours to the French Toast (ie, not tasting like soap). The French Toast itself was wonderfully golden grown and the cream, candied nuts and citrus added some nice sweet, nutty and citrus notes.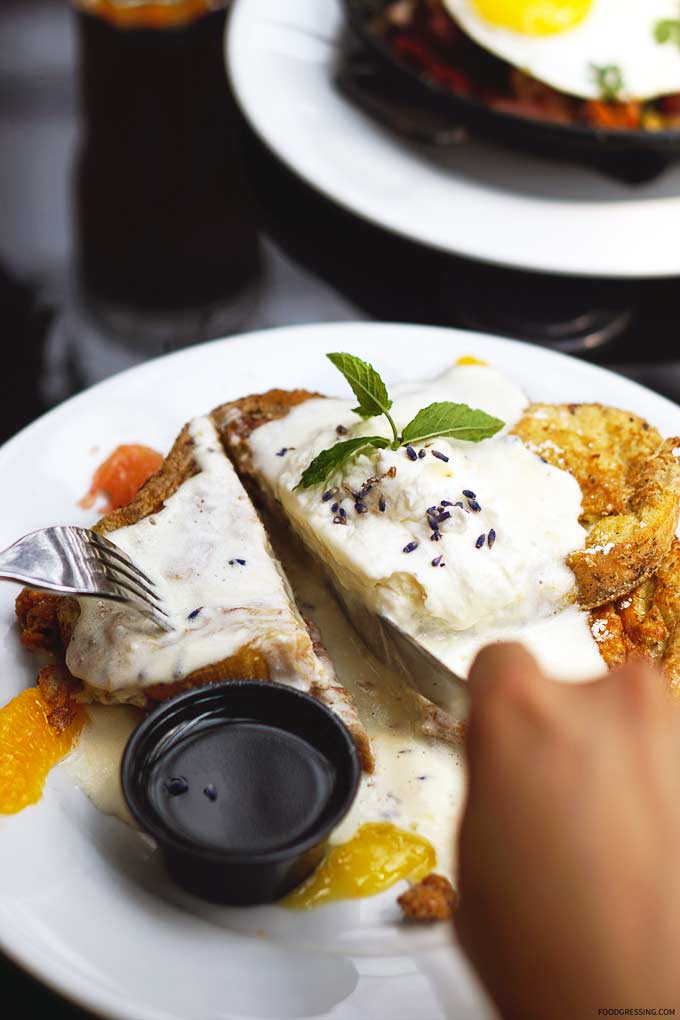 Another popular brunch item we tried was the Cultas Lake Corned Beef Hash ($17). It was a hearty, savoury dish with a subtle spicy kick that had two sunnyside eggs, curried onions, yams, spring peas, roasted potatoes and swiss. Interestingly, the dish came with raita sauce – a minty sauce creamy yogurt base – to help cool the palate.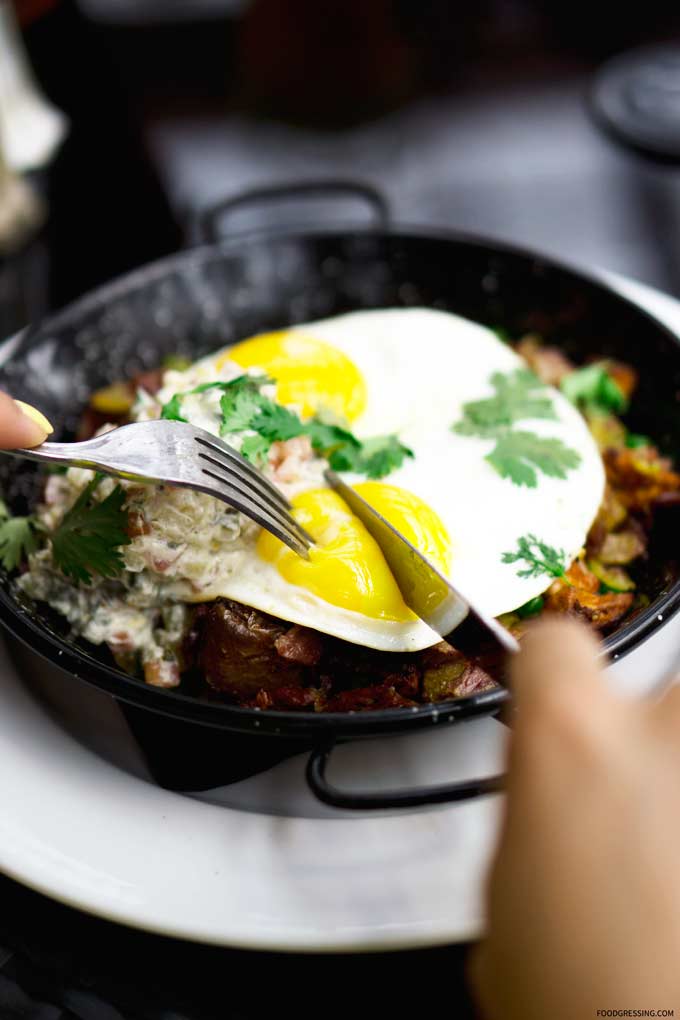 We also tried the refreshing and tasty Orchard Salad ($13.50) featuring fresh greens, strawberries, orange, grapefruit, avocado, feta, toasted sesame seeds, and candied nuts with citrus vinaigrette. A nice mix of citrus, nutty, and creamy flavours and textures.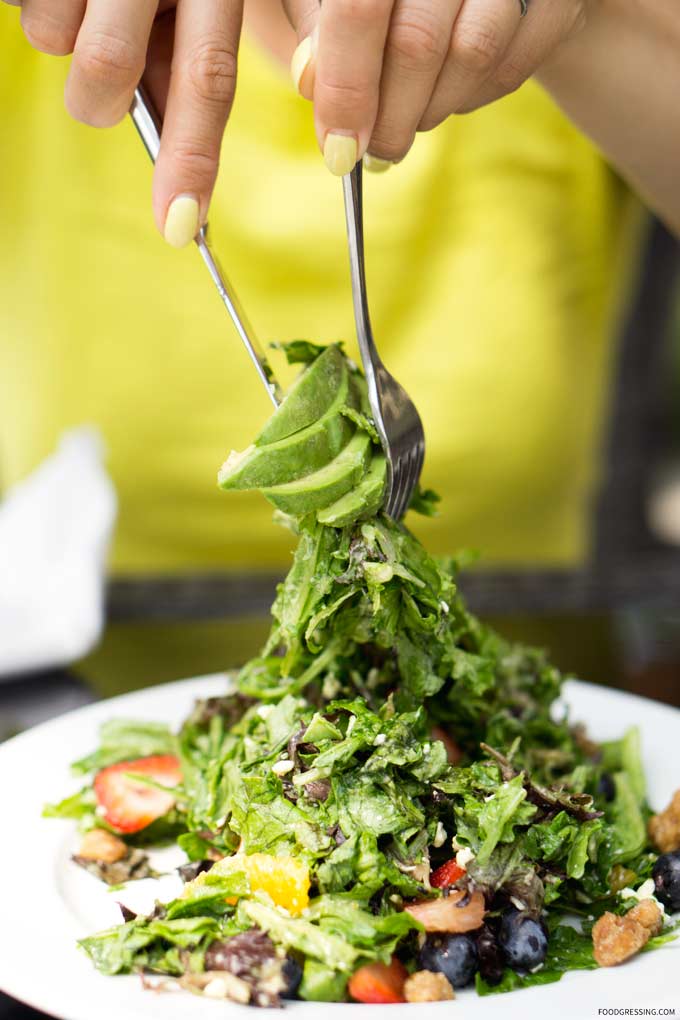 Overall Impression
Visiting Tanglebank Gardens seemed like a mini-getaway because of its tranquil setting. My friend and I enjoyed our brunch at Brambles Bistro featuring dishes that highlighted their fresh, garden ingredients nicely. A nice place overall to enjoy a meal with family and friends in a garden oasis.
Tanglebank Gardens & Brambles Bistro
Address: 29985 Downes Rd, Abbotsford, BC
Website: tanglebank.com‎