Sweet Delights is newish dessert spot in Richmond offering Chinese style traditional desserts, bubble tea and more. They opened in August earlier this year.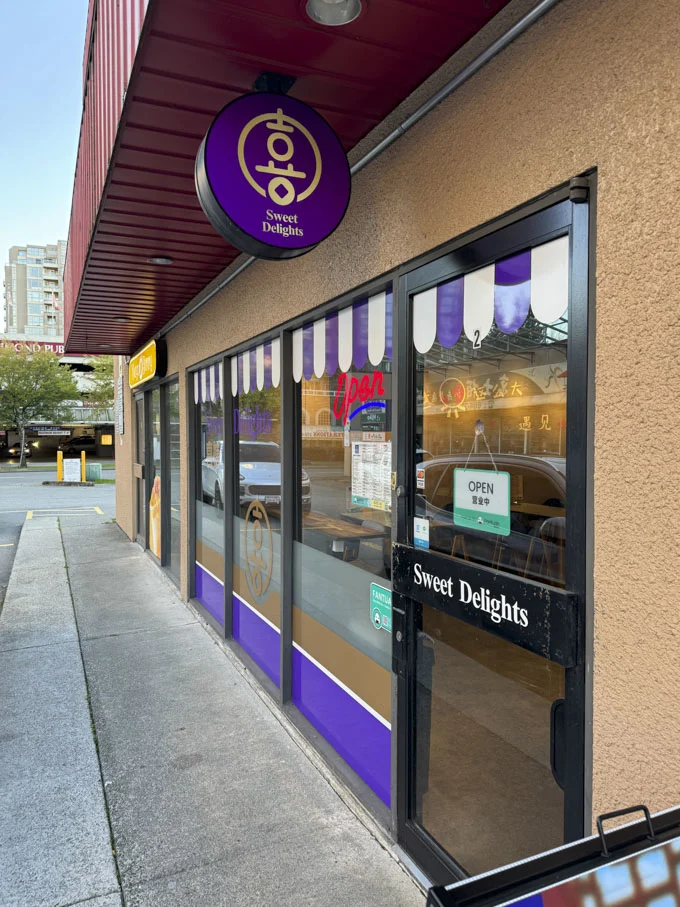 On the menu are Chinese Traditional Desserts (like Red Bean Paste and Black Rice Red Bean with Coconut Milk); Street Snacks (like House Curry Fish Balls); Mango Desserts (like Mango Pancake); Peach Gum Desserts (like Peach Gum with Honey Milk); Bubble Tea (like House Pearl Milk Tea) and so forth. Most items are between $6 – $10.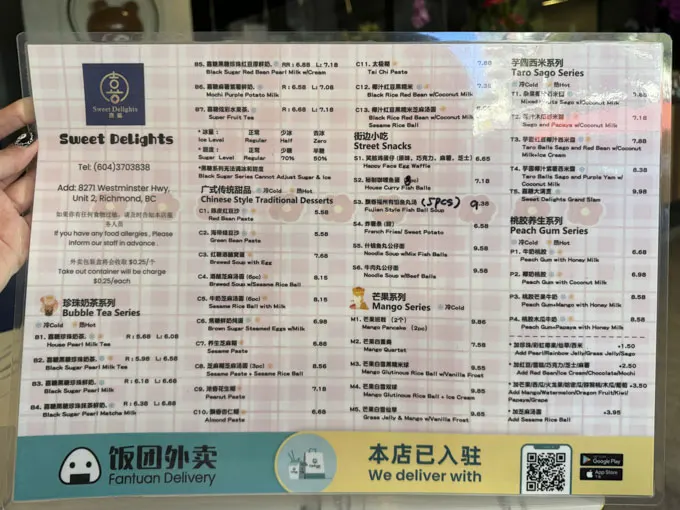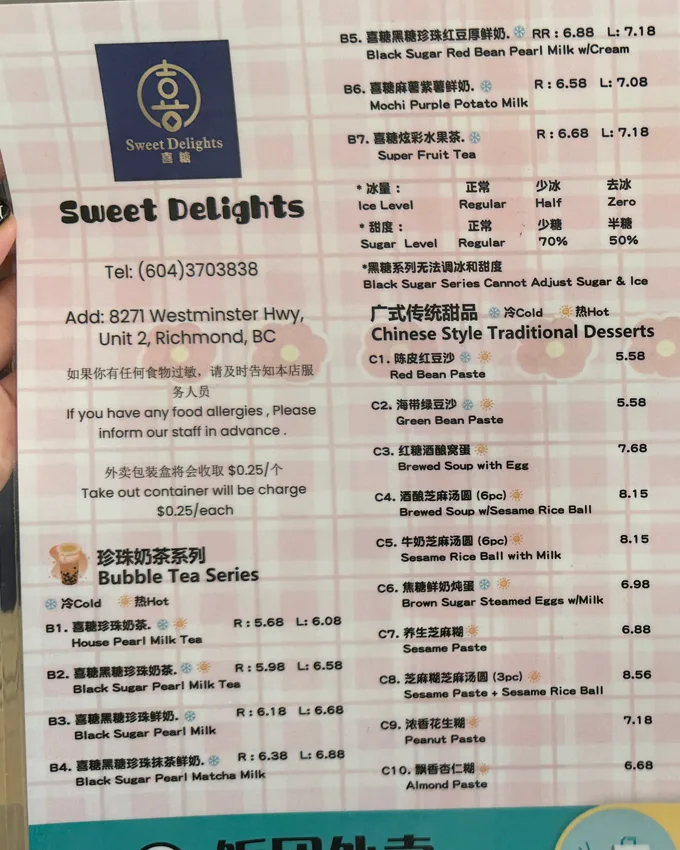 We tried a few of their offerings during their soft opening.
To start, there was the Mixed Fruits Sago with Coconut Milk ($7.88). Not too sweet and good amount of fruits and sago.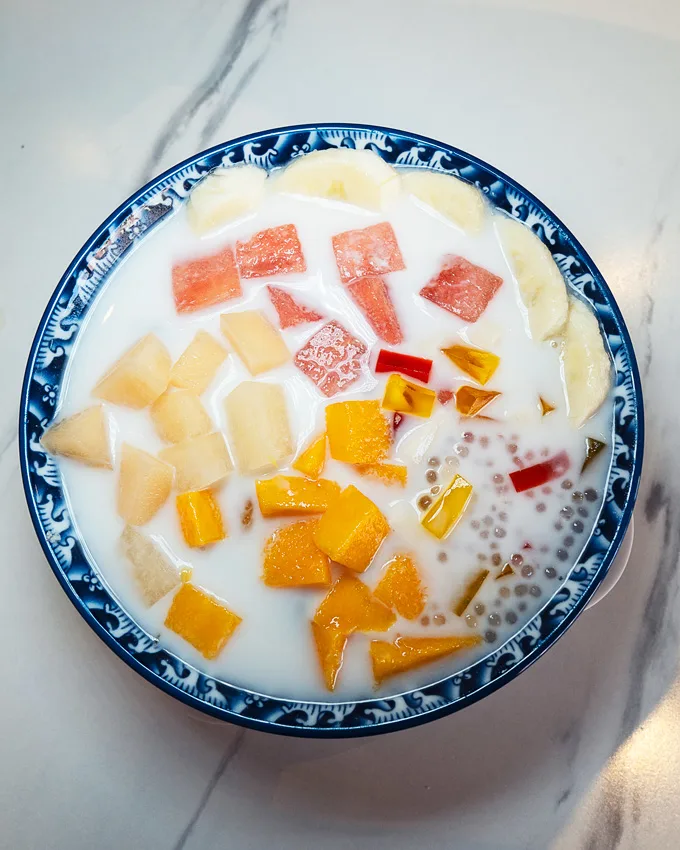 The Mango Pancake ($9.86) had mango pieces and cream filling. The staff told us that the crepe wasn't perfect as it was thicker than it was supposed to be.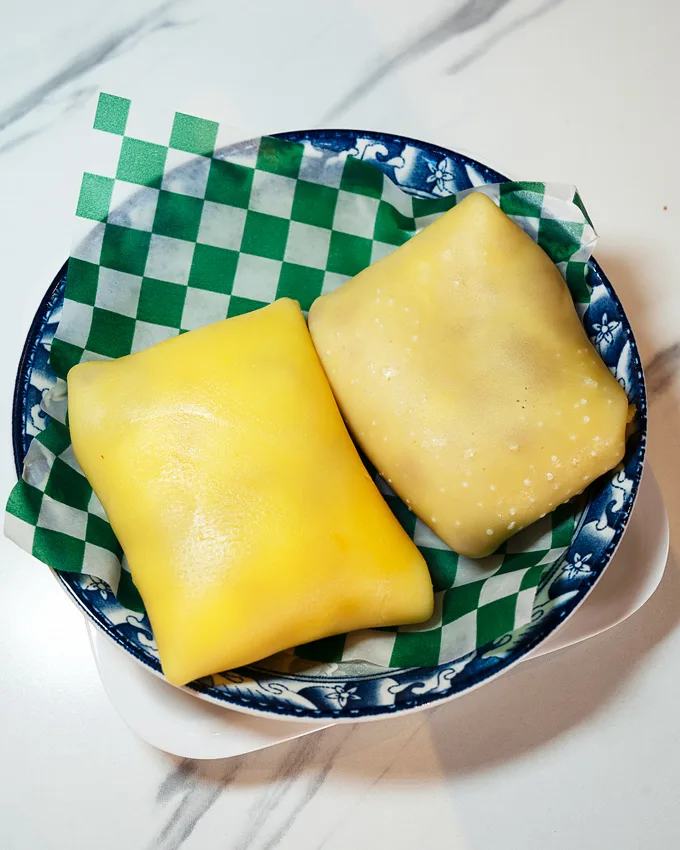 We had their super cute Egg Puffs available in assorted flavours like red bean, mochi, cheese, banana, Nutella, boba pearls.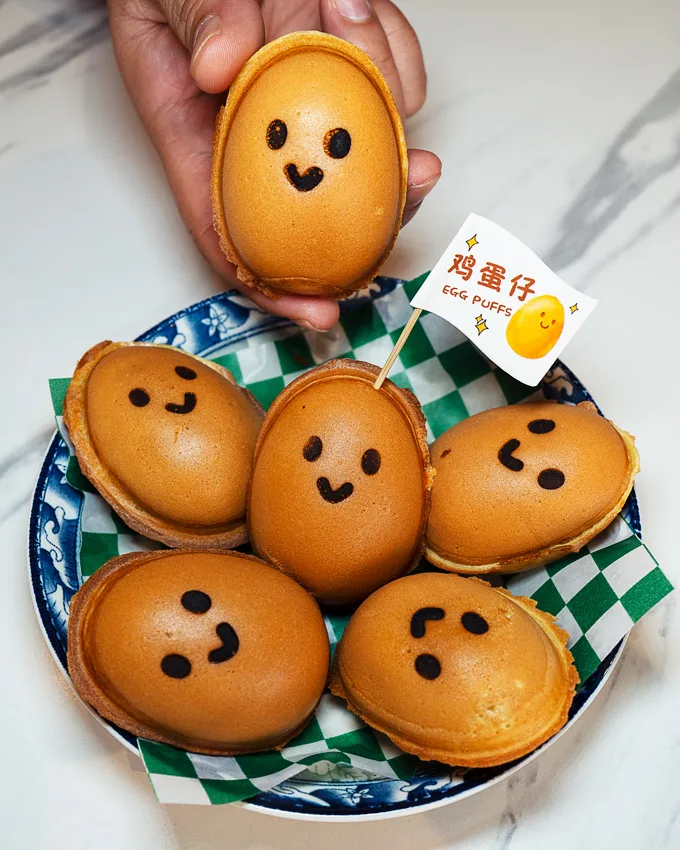 I also ordered the Black sugar pearl milk tea ($5.68).
There is a special promotion of when you spend $30, you get a Black Rice, Red Bean and Coconut Milk (value $7.36) dessert for free.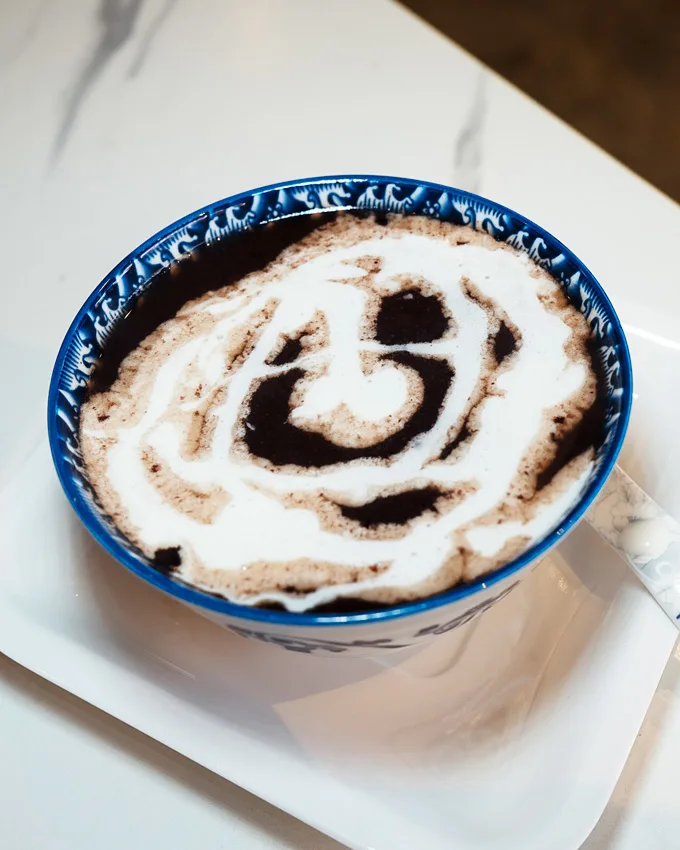 The staff seemed passionate about making the desserts. They were in their soft opening and some tweaks in the execution could be made (especially the Mango Pancake) but otherwise they were reasonable. Prices were OK too.
I liked their bright, clean and comfortable space.
Sweet Delights is located at 8271 Westminster Hwy Unit 2, Richmond, BC.