On a cold, rainy day in Vancouver, I was visiting Granville Island and sought to get a comforting drink from my nearest Starbucks.  As I reviewed the menu board for something perhaps with less calories, I saw a drink that I never noticed before: the Starbucks Lightly Sweet Chai Tea Latte.  I decided to order a short version with lactose-free milk.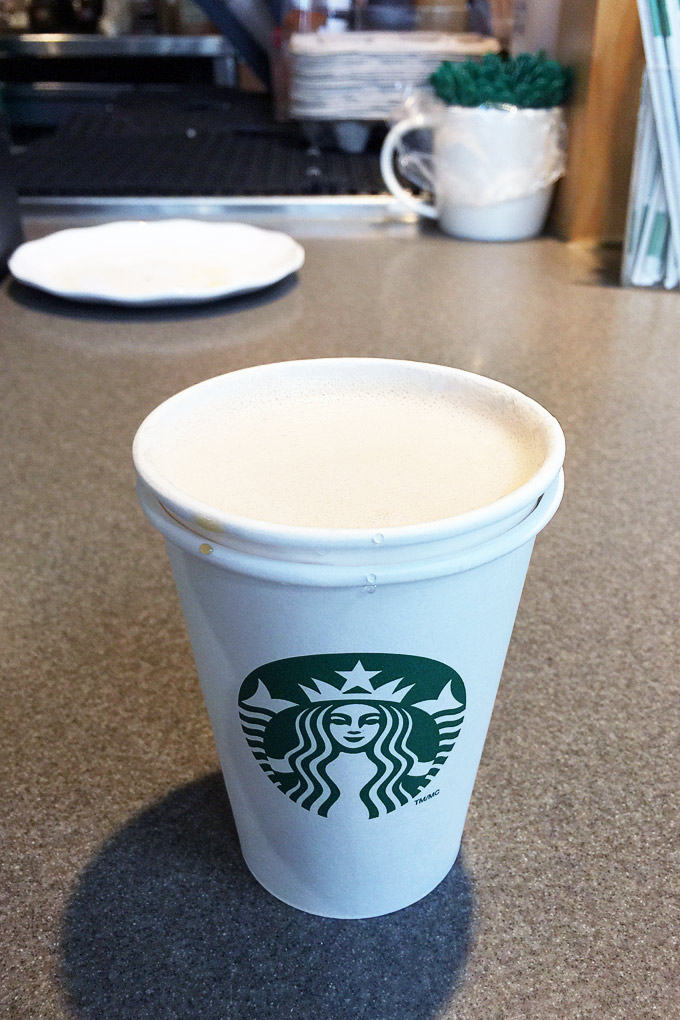 Description
According to the company, the Starbucks Lightly Sweet Chai Tea Latte is a less sweet-take on the Classic Chai Tea Latte.  It is made with black tea that is infused with cinnamon, clove and other warming spices and is steamed with milk and sweetened with liquid cane sugar.
Nutrition
A Grande (16 oz) Starbucks Lightly Sweet Chai Tea Latte with 2% milk has the following:
190 calories
4 grams of fat
15 milligrams of cholesterol
31 grams of carbohydrates
7 grams of protein
95mg of caffeine
Taste
The drink tasted more like steamed milk than anything else.  I couldn't detect the black tea, cinnamon or cloves.  The drink was on point in terms of being lightly sweet and perhaps it was too lightly sweet.  It lacked the spiciness of a regular chai.
Bottom Line
Unfortunately, I didn't like the Starbucks Lightly Sweet Chai Tea Latte to order again.  For now, I'd prefer to get my chai fix with my chai tea mix at home.  Rating: 2/5
For more Starbucks reviews, visit this tag.