Check out these St Patrick's Day food and drink offerings by local businesses in South Florida.
4 Rivers Smokehouse
You're in luck, 4 Rivers is offering St. Patrick's Day specialty treats that will make your friends green with envy.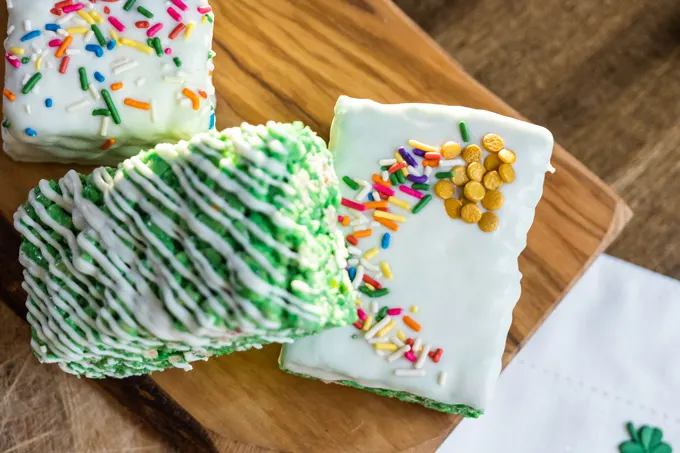 Available from Monday 6 – March 18, 0ptions include Rice Krispie Treats ($4.99), Green Velvet Cupcakes ($3.99), and Irish Mint Brownies ($3.99).
Desserts are available at all smokehouses, or to pre-order, please email [email protected].
Bodega Taqueria Y Tequila
St. Patrick's Day offerings will be available all day long on Friday, March 17th at Bodega lounge locations.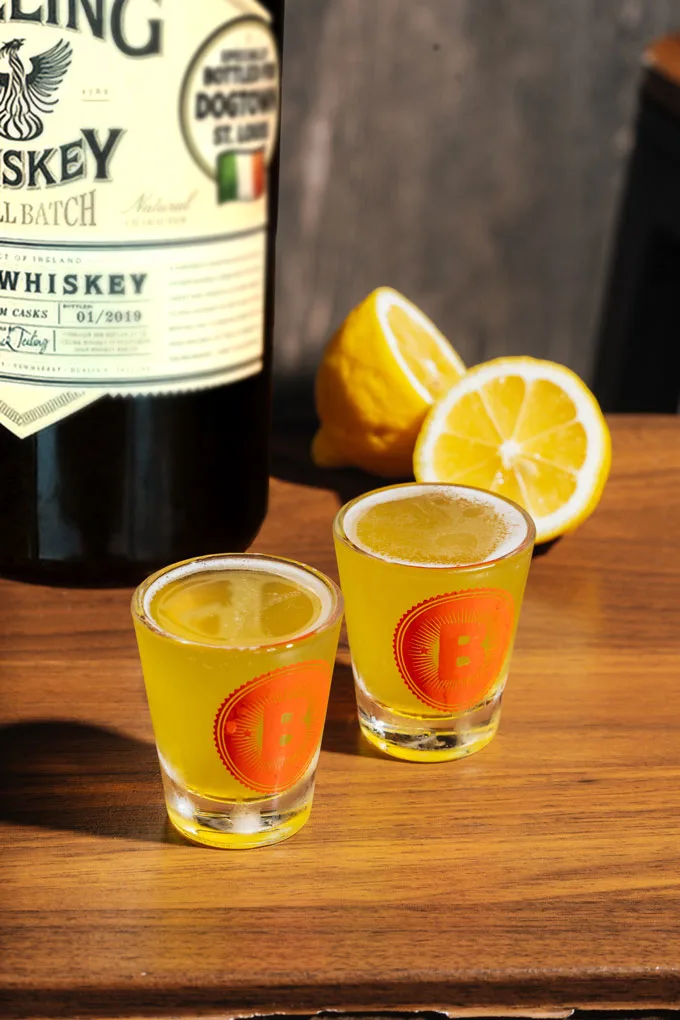 Options include Teeling shots, Green Tea shots, and Green beer for $5 each. Mexican Car Bombs will also be available for $10 a pop.
Burlock Coast At The Ritz-Carlton, Fort Lauderdale
Sip on a festive cocktail this St. Patrick's Day just steps from the beach at Burlock Coast.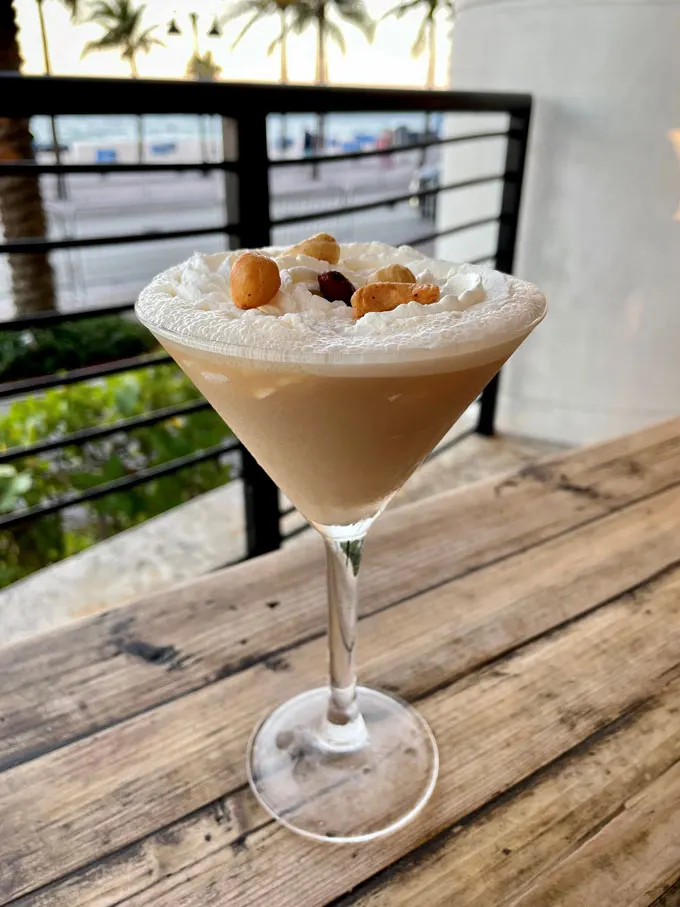 Available for $12, the special Nutty Irishman contains Jameson, Frangelico, Baileys, and Espresso, topped with fresh whipped cream and mixed roasted nuts.
Lost Boy Dry Goods
Lost Boy Dry Goods, Downtown's favorite watering hole, is partnering with Teeling Whiskey this St. Patrick's Day to offer unbeatable drink specials all day and night.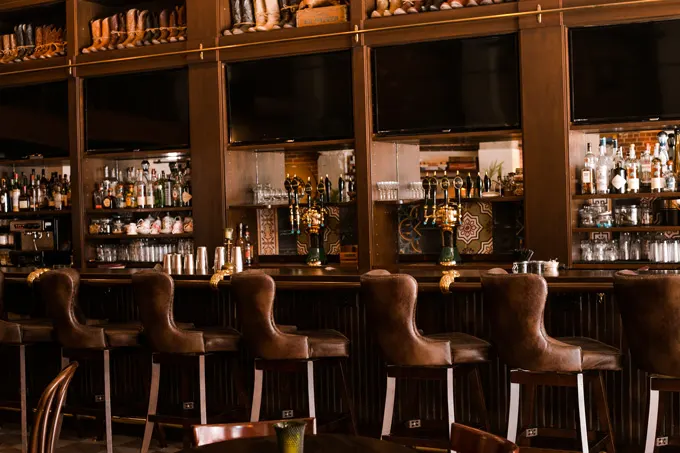 Specials include boozy shots, Green Tea shots, and Teeling cocktails. Festive green beer will also be available.
Guests can enjoy music by DJ Louie Arson from 10 pm – late.
Rumbar At The Ritz Carlton Key Biscayne, Miami
A staple and one of the only venues in Miami to enjoy live Latin music, RUMBAR transports guests into the 1940s Havana-style bar and lounge.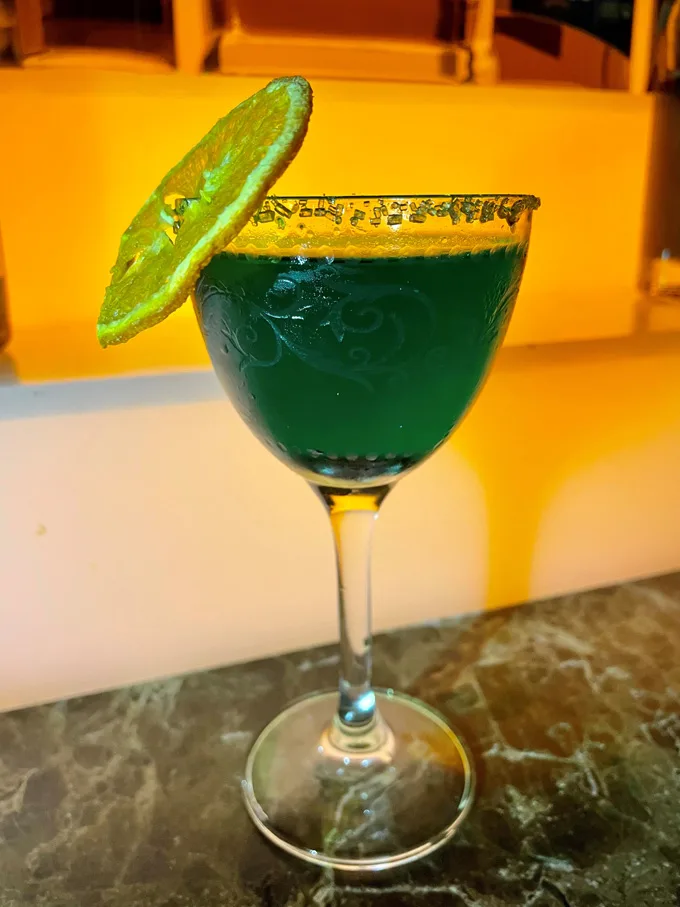 Available during St. Patrick's Day only is the St. Patrick's Sidecar, priced at $12 and made with Sagamore Spirit Rye American Whiskey, Blue Curacao, Fresh Lemon Juice, and a drop of green food-safe coloring, garnished with a dried orange slice.
The Commodore At The Ritz Carlton, Coconut Grove
The Commodore, the craft cocktail bar nestled in The Ritz-Carlton Coconut Grove, Miami, is offering a specialty St. Patrick's Day cocktail in honor of the holiday.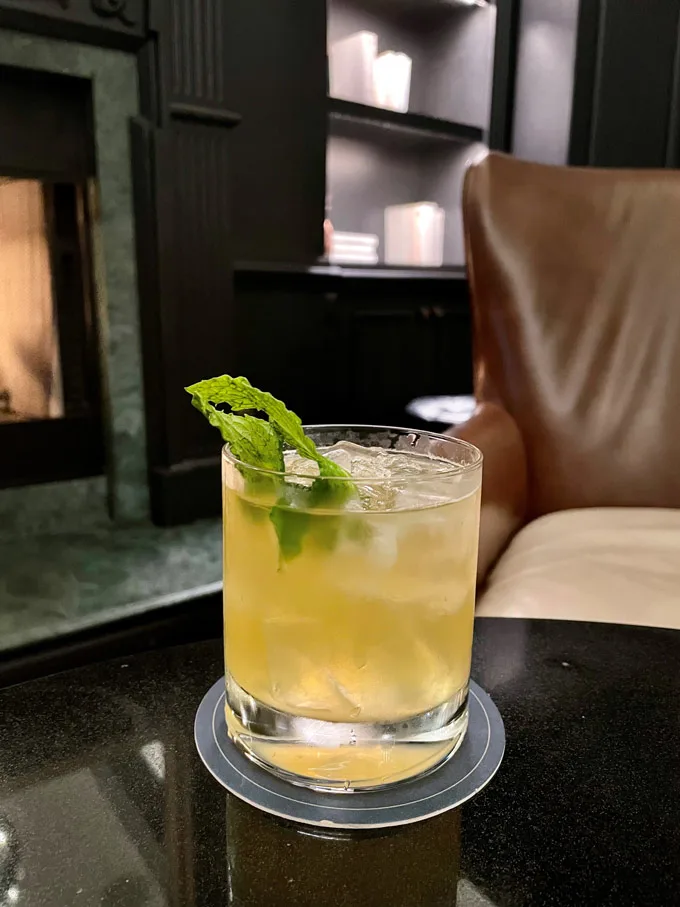 Available for just $12, the Irish Maid consists of Jameson, Ketel One Botanicals Cucumber Mint, St. Germain, lemon juice, and simple syrup, garnished with a sprig of mint.
Tropical Smokehouse
If you're looking for a lil' luck of the Irish masterfully merged with indigenous ingredients and the state's best BBQ, head directly to Tropical Smokehouse.
Chef Rick Mace has partnered with local restaurant Aioli; they're baking the rye.
Corned Beef on Rye Sandwich – thousand island dressing, rye by Aioli – $15 available exclusively on St. Patrick's Day. Available for dine-in, takeout, and delivery.
Kao Sushi & Grill
Although its roots stem from Buenos Aires, KAO Sushi & Grill is offering a magical special in honor of the luck of the Irish this St. Patrick's Day. All day long, guests can participate in the holiday festivities with buckets of five beers for $30. They can also indulge in top-level fusion cuisine that combines Japanese and South American flavors with European tapas, including grilled meats, seafood, sushi rolls and a variety of small plates perfect for sharing.
Cooper's Hawk Winery & Restaurant
Guests in Fort Lauderdale looking to join in on the St. Patrick's Day fun can head to Cooper's Hawk Winery & Restaurant at the Galleria Mall to enjoy several special menu items. To mark the occasion, the restaurant, known for its premier wine-driven dining experience, has added Corned Beef Sliders (braised corned beef brisket, Dijon mayonnaise and melted fontina cheese on toasted slider rolls with a side of fries) and Corned Beef and Cabbage (fork-tender beef brisket served alongside braised cabbage, carrots, Mary's potatoes and horseradish cream) to its menu. The fun doesn't stop there! For a limited time, take home a bottle of the Shamrock Reserve white wine blend, whose festive green color is sure to make you feel lucky.
Quarterdeck
Quarterdeck Restaurants, five neighborhood sports bars across Broward known for their American comfort fare, will be celebrating St. Patrick's Day with the annual Corned Beef Sandwich ($15), 8 ounces of sliced corned bee
Whiskey Neat Cocktail Lounge
Whiskey Neat features one of the largest selections of whiskeys in South Florida, with over 230 rare whiskeys, plus unique handcrafted cocktails and a selection of 16 wines served in an Enomatic dispenser system. This St. Patrick's Day, the urban cocktail lounge is featuring Tullamore Dew, pairing a shot of the Irish blend whiskey with a refreshing Guinness for $12. The celebration will include special T-shirt promos, samples, and Green Teas ($7) to get in the holiday spirit.
Legends Tavern & Grill
On Friday, March 17, Legends Tavern & Grille locations throughout South Florida will be offering "Beat the Clock Specials" starting at 12 p.m. with $2 GREEN Bud Light Pints.
Beat the Clock Specials
12 – 1 p.m. $2 Green Draft Bud Lights
1 – 2 p.m. $3 16 oz. Guinness Draft Cans
2 – 3 p.m. $4 Jameson Florida Tea Shots
3 – 4 p.m. $5 Jameson Irish Whiskey Shots
You can also pair the drink specials with the limited-time and delicious Irish fare, featuring a Corned Beef Reuben and traditional Corned Beef & Cabbage.
No need for "luck of the Irish" when you have exciting specials like these. Beat the clock specials will be followed by the brand's Legendary Happy Hour for an added celebration.
Icebox Cafe
Along with menu specialities that can be found here, diners at Icebox Cafe can make it an eye-opening St. Patrick's Day this year and sip their way to luck with a specialty cocktail made to wake them up with smooth and comforting flavors, the Buena Vista Irish Coffee. Only available next Friday – Sunday at the Hallandale Beach and Miami Beach locations.
B Ocean Resort
On March 17th, B Lucky this St. Patrick's Day with B Ocean Resort's golden specials. Available at the Naked Crab, Florida Bar and Wreck Bar, guests can enjoy $8 Green Bar paired with corn beef with cabbage and potatoes for $24. Guests looking to continue the festivities can enjoy live entertainment at the Wreck Bar from 10 p.m. to 2 a.m.
Sweet Liberty Drinks & Supply Co
Beloved neighborhood staple, Sweet Liberty Drinks & Supply Co. will celebrate St. Patrick's Day with the legendary team behind Miami's late beloved Irish bar – Clarke's. In celebration of the holiday, the long-time neighborhood pub will return to South Beach for one night only. Complemented by delicious traditional Irish flair, guests are invited to indulge in some of Clarke's signature dishes. Don your best green gear and head to Sweet Liberty to bask in the Irish pride!
Bottled Blonde
Bottled Blonde, the hybrid high-energy destination for sports and nightlife entertainment will celebrate St. Patrick's Day with $7 Green Bud Light Beers, $7 Jameson Shots, $10 Green Tea Shots, and tunes by Illicit & Flo. New to the Wynwood scene, Bottled Blonde has quickly become one the hottest nightlife spots in Miami. Comfortable seating borders the space, which creates a seamless transition from a chilled day-time atmosphere with bar games and drinking, to a posh after-dark vibe with VIP Bottle service and sparkler shows.
For reservations contact (480) 297-9888 and for more information visit bottledblonde.com/miami, or follow @bottledblondemiami