Denny's reveals, "It's Diner Time," a new brand platform that also serves as a rallying cry to remind Americans that sometimes you just need the comfort of a diner, and Denny's is here, whether it's breakfast, lunch, dinner or late night, a milestone occasion or an everyday moment.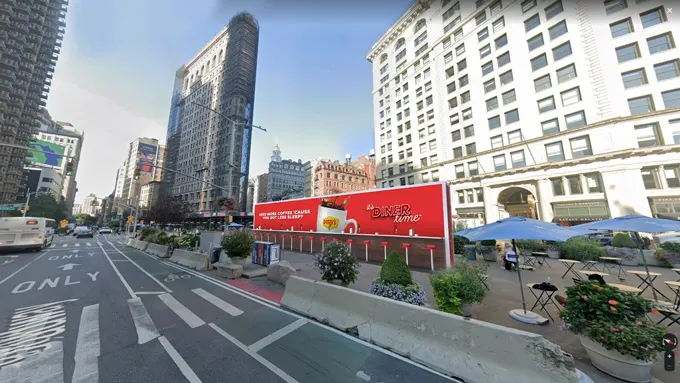 The fully integrated "It's Diner Time" platform shines a light on the iconic brand as it celebrates its 70th anniversary year and reestablishes itself as America's Diner for today's America.
The platform is being leveraged through a multi-channel strategy with touchpoints in paid, earned, and owned media along with a re-invigorated in-restaurant experience.
To launch "It's Diner Time," Denny's will help to ease America's adjustment to daylight saving time, serving up diner comfort in the form of free, fresh coffee, when it's needed most.
As Americans brace themselves for Sunday, March 12 when clocks spring forward, leaving everyone exhausted and confused about the actual time for the rest of the week, the brand will pour a free cup of Denny's Signature Diner Blend coffee made from 100% sustainably harvested arabica beans for all Denny's Rewards members across the country on Monday, March 13.
Denny's Rewards members can access a coffee coupon through their digital wallet to redeem their free cup of coffee at their nearest Denny's location on Monday, March 13 from 6 a.m. to 2 p.m. local time.
Not Denny's Rewards member?
Not a problem!
Sign up for Denny's Rewards at dennys.com/rewards, head to the nearest Denny's with your digital coupon, and enjoy a free cup of coffee with your meal. Offer valid in-store only.
America's Diner is also keeping the city that never sleeps caffeinated. Passers-by in New York City's Flatiron Plaza are invited to enjoy a complimentary cup of coffee at the first-ever Denny's Pop-Up Coffee Bar on Monday, March 13 between the busy commuting hours of 6 a.m. and 2 p.m. EST.
Travelers, commuters, and residents can help themselves to a free cup of coffee on tap while supplies last at this one-of-a-kind pop-up Denny's that's complete with diner countertops and cushioned bar stools.
The new "It's Diner Time" brand platform will continue to come to life through all elements of the guest experience at America's Favorite Diner.
For more information about Denny's, please visit www.dennys.com.