To celebrate half a decade, Sparrow + Wolf will be throwing down the only way they know how…in style! Sparrow + Wolf will be hosting the ultimate dinner party for their Five Year Anniversary on Monday, May 16th from 6pm-9pm that will revisit dishes and cocktails that put the restaurant on the map alongside an evening of entertainment from DJ John, Saxophonist Diego Morales, and live local doodle artist, Pretty Done.
The menu features some of the fan favorites that have garnered Sparrow + Wolf national recognition from USA Today, Forbes Travel Guide, and Conde Nast as one of the "Top 10 Best Restaurants in Las Vegas." The full menu will include passed bites and dishes such as grass-fed Beef Tartare, a staple on Howard's menu, Clams Casino, a dish that was highly regarded on the opening menu, Beef Cheek & Bone Marrow Dumplings, Mini Truffle Burgers, Shrimp Agnolotti, Pave with Caviar, Pate en Croute, Hamachi Set, Mini Japanese Sweet Potato, and Porterhouse Carvings & Banchan.
It wouldn't be a proper celebration without libations! Cheers to five years with the Sparrow + Wolf team with bubbles from the Champagne wall, a selection of wine, and signature cocktails from the bar including cult favorites Safe Word, Spring Mountain Sour, and the Easy Peazy.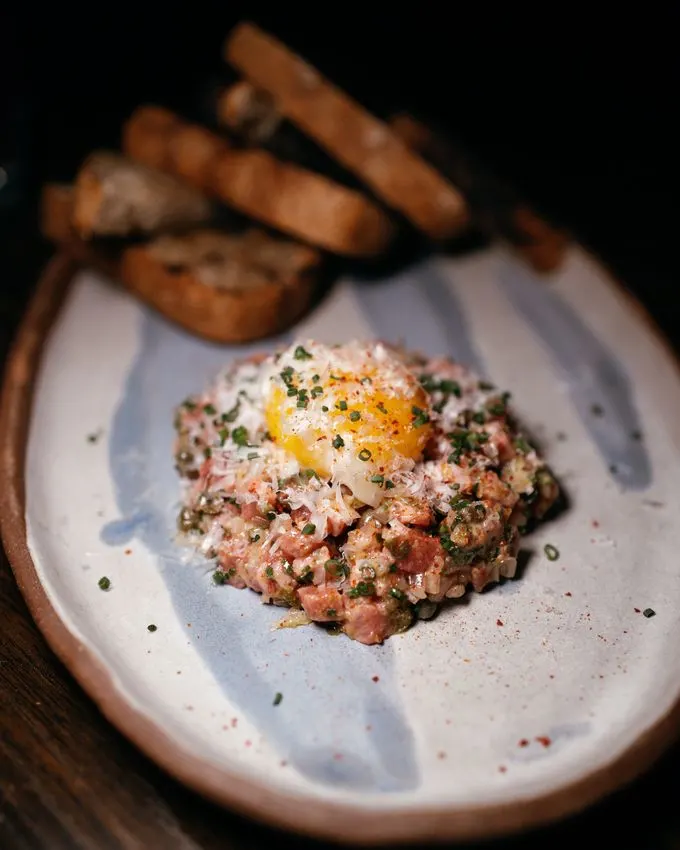 Tickets to Sparrow + Wolf's Five Year Anniversary Party are available to purchase through OpenTable for $100 per person. A percentage of the proceeds will be donated to Love Yourself Foundation, a non-profit that promotes self-love practices to help those searching for personal enhancement through the arts, sciences, literature and more.
WHEN: Monday, May 16 from 6pm-9pm
WHERE: 4480 Spring Mountain Rd, Ste 100, Las Vegas, NV
TICKETS: $100 per person; available to purchase via OpenTable HERE. A percentage of the proceeds will be donated to the Love Yourself Foundation.