Fall into the new season with South Florida's newest brunches, prix-fixe menus and happy hour offerings.
Fiola Miami
As a beloved Coral Gables dining destination with an award-winning wine list, Fiola Miami is pleased to announce a brand new prix fixe brunch that promises three sumptuous courses and an array of bottomless Chandon cocktails to add a touch of effervescence to your brunch affair.
Beginning October 1, 2023, Fiola Miami's Bottomless Brunch will be available every Sunday from 11:30 am to 3:00 pm and priced at $85 per person.
Indulgent dishes include Lobster Cacio e Pepe and Panettone French Toast. Guests can also opt for the non-boozy option for $45.
Bodega Taqueria y Tequila
Bodega Taqueria y Tequila, South Florida's iconic brand known for its fast-casual taqueria-by-day and speakeasy-style lounge by night concepts, offers an array of Mexican street food along with a unique night-life experience serving up award-winning tequila and cocktails.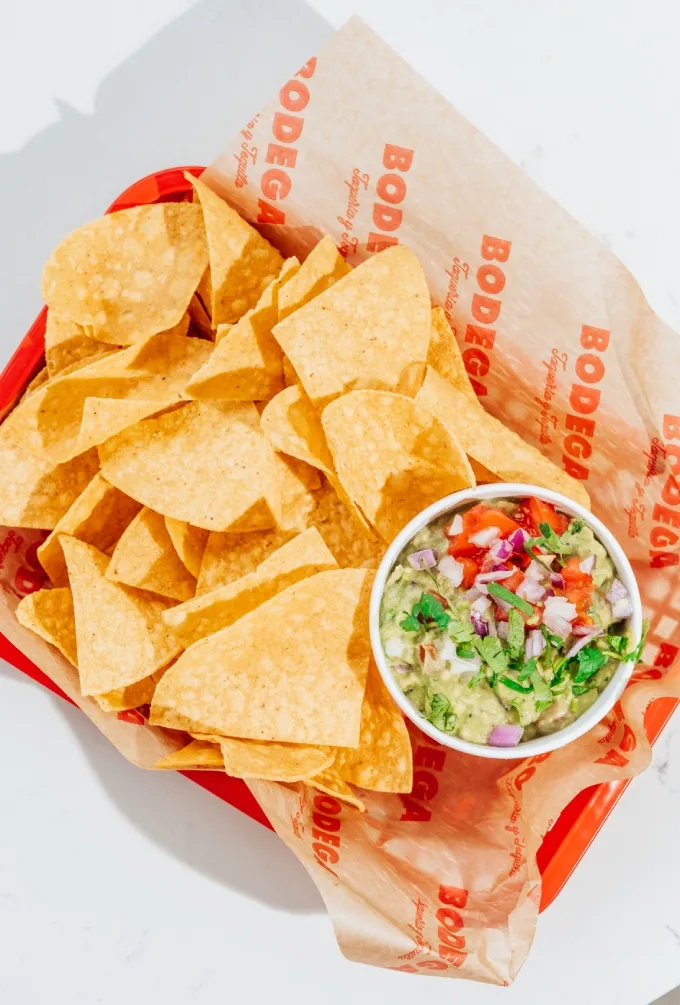 The Mexican-inspired concept's Happy Hour menu showcases an extension of authentic Mexican favorites including tacos and drinks, available 6-9PM every day at the South Beach and Aventura locations and from 4-7PM at the Coconut Grove location.
Cote Miami
MICHELIN-starred and James Beard Award-nominated COTE Miami are kicking off the fall season with Magic Hour, their NEW elevated spin on Happy Hour, which will be available daily at the bar from 5 p.m.- 7 p.m. beginning on Thursday, September 28.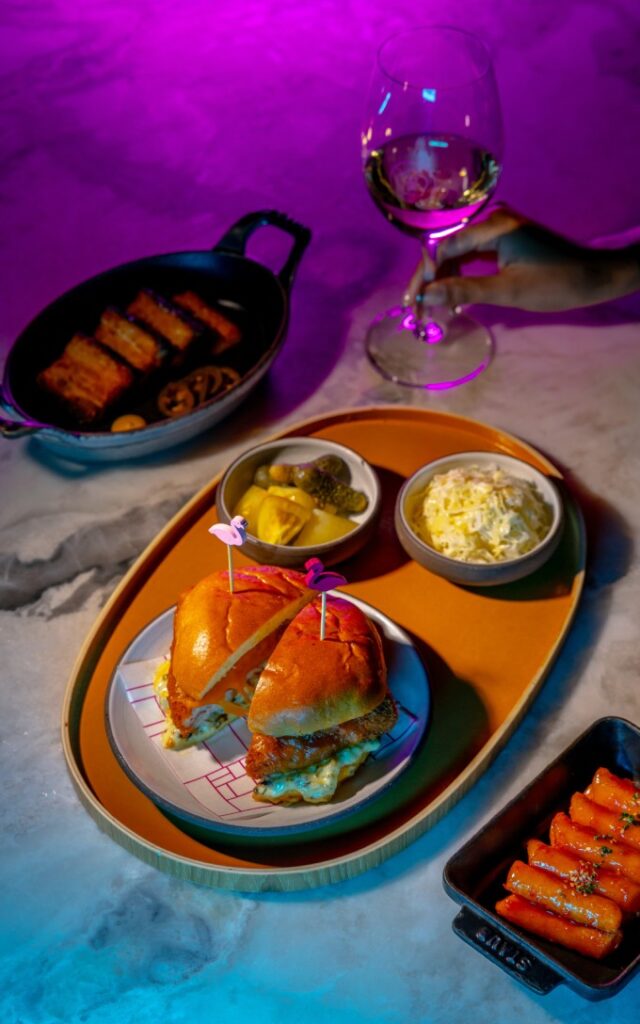 The Magic Hour menu will feature select wines by the glass, cocktails inspired by the Magic City and delectable plates priced at $8.88 — the best deal in town and the easiest way to dine at COTE without a reservation.
Menu highlights will include Chicken Nuggets in a sweet and tangy gochujang glaze; Lobster Fritters with lobster and shrimp fritters served with truffled aioli; Rice Cake "Gnocchi" with sweet and tangy gochujang glaze; and Korean "Bacon" with house-smoked crispy heritage pork belly, pickled jalapeno.
Featured signature cocktails will include Vice City,a martini made with Grey Goose, Bombay Sapphire, Noilly Pratt, St. Germain; the Sinnerman made with Bacardi Ocho, St Teresa, mint, lime, club soda; and Malibu Club with Patron Blanco, Cocchi Americano, coconut, lime. ⁠
For those seeking a heartier bite, sink your teeth into additional offerings such as COTE Miami's beloved lunchtime favorite, the Crispy "SHICKEN" Sandwich ($16), a crispy patty with chicken and sweet shrimp, American cheese topped with tartar sauce.
Alternatively, enjoy new Magic Hour menu delights such as the Korean Chop Steak ($18) with sautéed USDA Prime & American Wagyu beef with seasonal vegetables and "COTE 1 Sauce," or The "1 Inch" Ribeye Schnitzel ($32) with 45+ Days Dry-Aged Ribeye from COTE's own aging room, which are also on the Magic Hour menu.⁠
Eleventh Street Pizza
Since the launch of the flagship in February 2021, Eleventh Street Pizza has become a favorite among foodies and snapshot-happy visitors, influenced by a menu oozing with delicious Neo-New York-style dishes.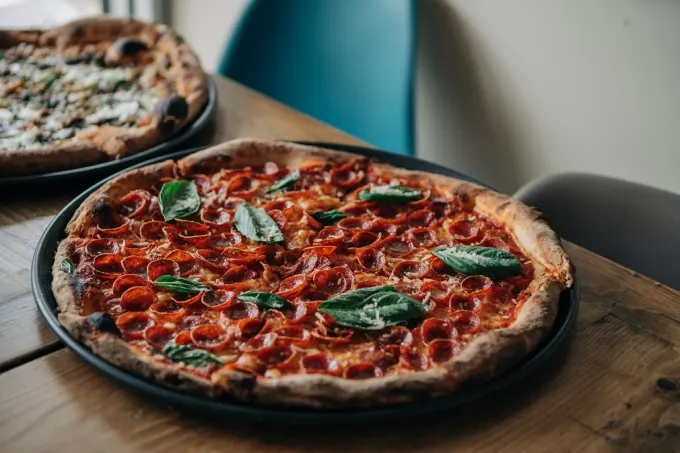 Eleventh Street's trademark is their exclusive sourdough pies and naturally-leavened Sicilian sourdough square pies that taste as indulgent as they look and keep loyal patrons coming back again and again.
They recently launched happy hour at both locations – Dadeland location will be offering $10 classic cheese pies, $4 draft beer, and ½ off wine by the glass Tuesday through Thursday from 3-6 PM and Downtown Miami location will be offering $10 medium pies, $14.50 large pies, $4 draft beer, and ½ off wine by the glass Monday through Friday from 4-6PM.
Fox's Lounge
Fox's Lounge has been South Miami's staple for great food and stiff drinks since it first opened in 1946. Now, Fox's Lounge serves as one of five new concepts by Lost Boy & Co., which was restored in 2018 by co-owners Chris Hudnall and Randy Alonso.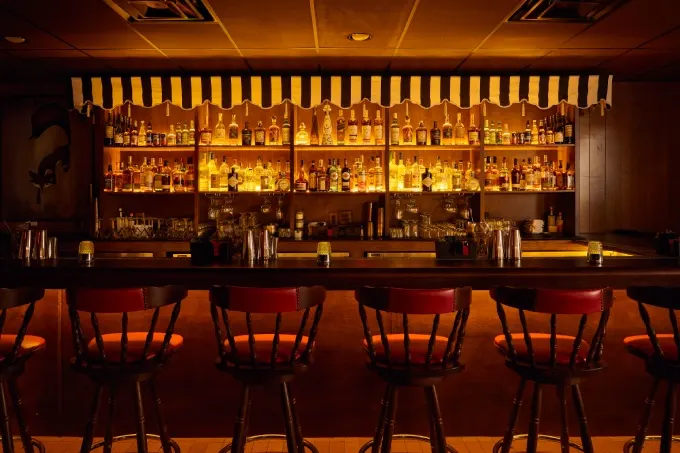 Coined the darkest bar in Miami, Fox's recently debuted food items for the first time ever for Happy Hour.
Now available Monday through Friday from 4 p.m. – 7 p.m., Happy Hour bites at Fox's include $7 potato skins, mozzarella sticks, onion rings, shrimp cocktail, toston bite, and ½ grilled cheese with fries.
Drink specials include $7 select classics and wells, $5 beers and wine.
Fiola Miami
Italian inspired Coral Gables restaurant Fiola Miami is now offering a new Prix Fixe Lunch available for $42 per person. Curated by Fiola's esteemed Executive Chef Daniel Ganem, this lunch is set to redefine lunch outings in Miami.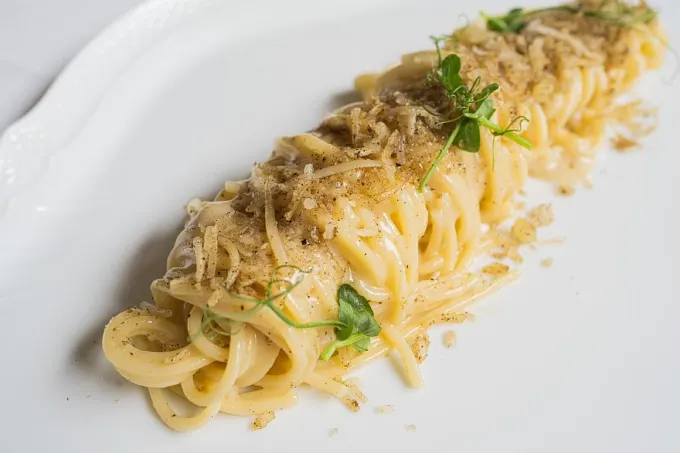 Available Tuesday – Friday from Noon to 2:30pm, lunch promises three sumptuous courses including an appetizer, entrée, and dessert.
Highlights include Cobia Ceviche; Spaghetti Cacio e Pepe; Acquarina Grilled Branzino; a decadent 66% Valrhona Chocolate Terrine and more.
Fiola Miami exudes opulence with its elegant design, boasting a captivating ambiance defined by its awe-inspiring ceiling-to-floor glass walls adorned with an exquisite wine collection.
The open kitchen adds a touch of culinary theater, perfectly complementing the top-tier service that envelops guests in a truly luxurious dining experience.
Prix-Fixe Lunch At Timpano Las Olas
Timpano's summer 2-course prix-fixe lunch offering has been extended into the Fall.
Whether you're confined to a desk, ladies who lunch, or strolling about the town, it's the perfect excuse for a mid-day meet up.
Available Monday – Friday from 11:30 am – 3:00 pm and priced at $28 per person, the menu will rotate weekly using the season's freshest ingredients with dishes like Mediterranean Tuna Tartare with Castelvetrano olives, tomato, capers, bottarga; Florida Tomato Panzanella tuscan bread, cucumber, red onions, basil; Calabrian Sandwich with chicken cutlets, arugula, fresh mozzarella, chili & tomato aioli and more.
Treat yourself with one of Timpanos indulgent desserts for $7 and a glass of their exclusive TRC wine for $9.