On our trip to Kelowna, we stopped by a locally owned and operated bubble tea shop called Simplee Boba.
They are located in the Airport Village of Kelowna close to UBC Okanagan.
Their space is bright and airy and looks to be in kind of a warehouse setting.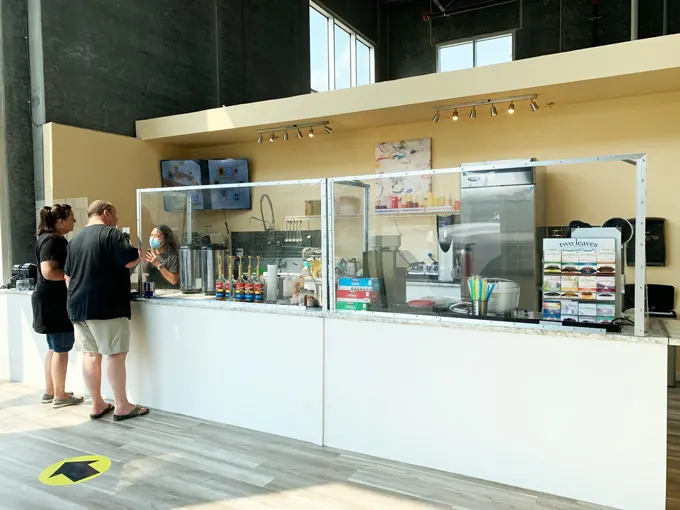 The menu at Simplee Boba is quite extensive ranging from milk teas, fruit teas, yogurt-based drinks, lemonade, espresso-based and more.
We had taro and lychee milk tea slushies. Their bubble teas were good with pearls being soft and chewy.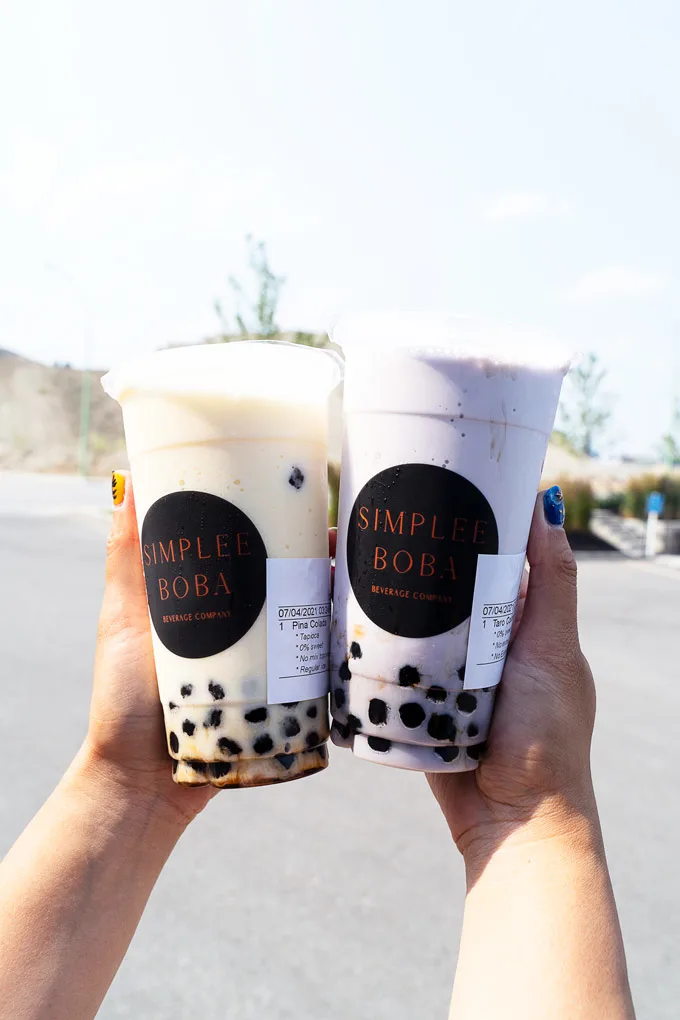 Simplee Boba
945 Pier Mac Way #1, Kelowna, BC
www.simpleeboba.ca
Check out more Top Things to Do in Kelowna.