Looking for a charming getaway in the Pacific Northwest where you can relax, have great food, be active outdoors and enjoy scenic views? You might just consider Semiahmoo Resort Golf and Spa located on a unique peninsula in Blaine, Washington. My family and I recently enjoyed a weekday stay at Semiahmoo Resort where we had the opportunity to experience what Semiahmoo Resort had to offer. Here's a look at our stay.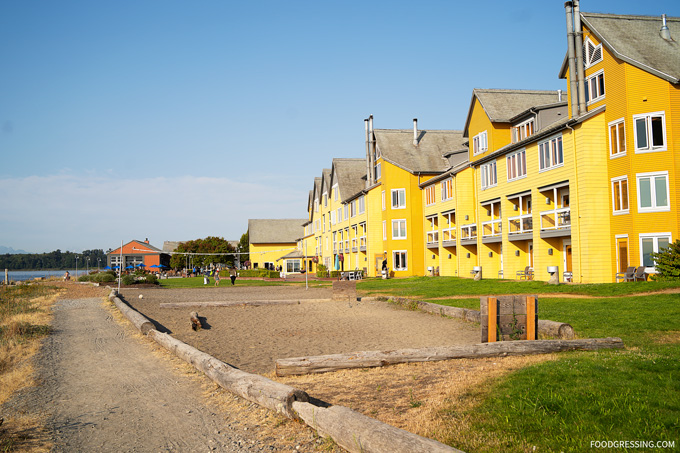 Disclosure: I received a complimentary stay and dinner at Semiahmoo Resort as media. Opinions are my own.
Waterview Room
There's nothing like enhancing a vacation by staying in a room with a view. We stayed in the Waterview Deluxe Double Queen guest room featuring two queen beds, and a private patio. In the distance were stunning views of Semiahmoo Bay and White Rock, BC.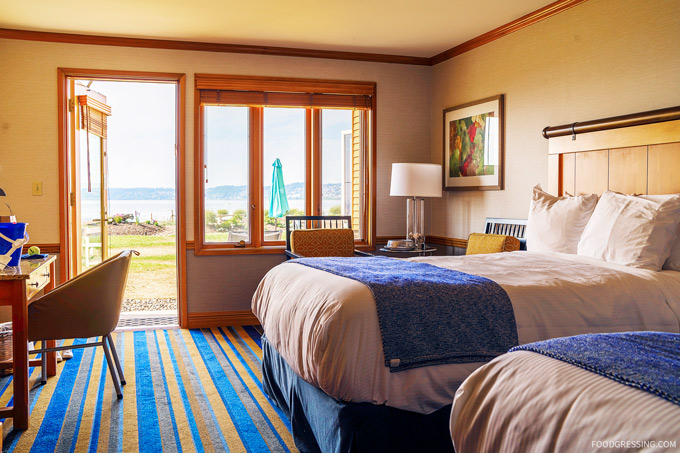 Soon after checking into our room, we were met with a knock at the door. Staff had brought us a lovely welcome gift including a bottle of champagne and a cheese & fruit platter.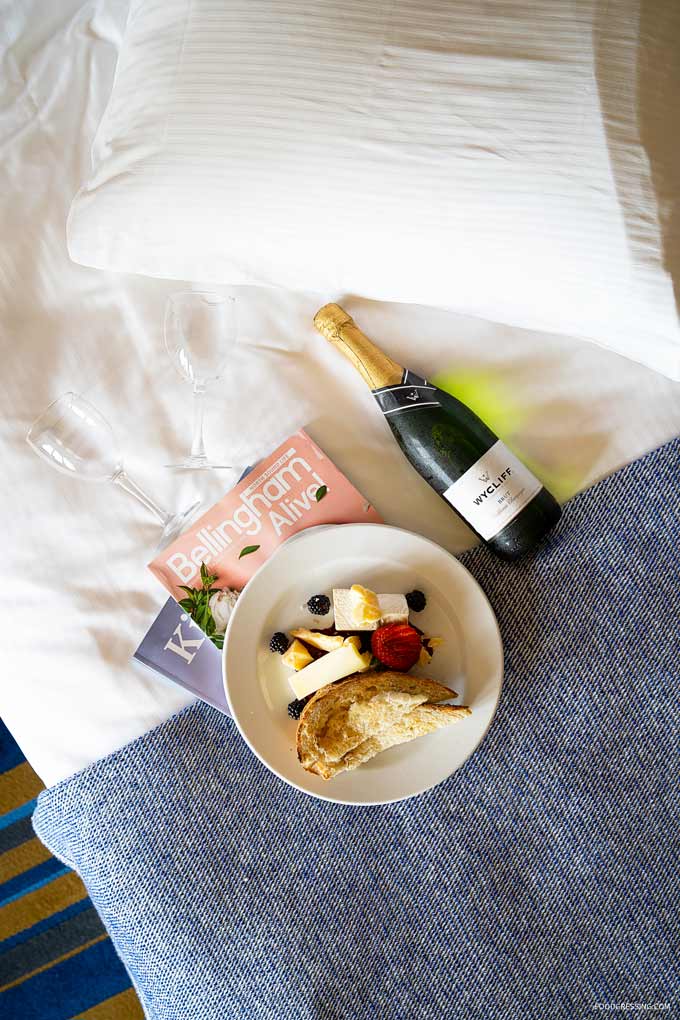 Dog-Friendly Resort
You don't need to leave your dog at home when you stay at Semiahmoo because it is a dog-friendly resort. Semiahmoo invites you to bring your dogs along for a seaside vacation they are sure to love. We brought along our dog, Aapik, for her first resort experience!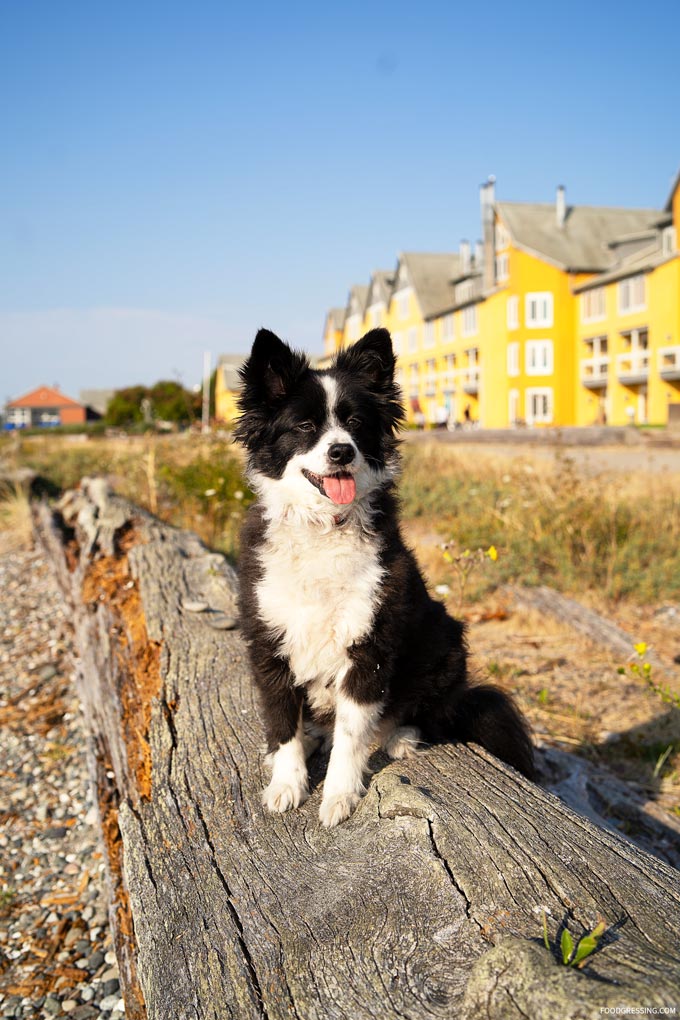 The resort also left a Pooch Package in our room featuring a collapsible dog bowl and a souvenir bandana.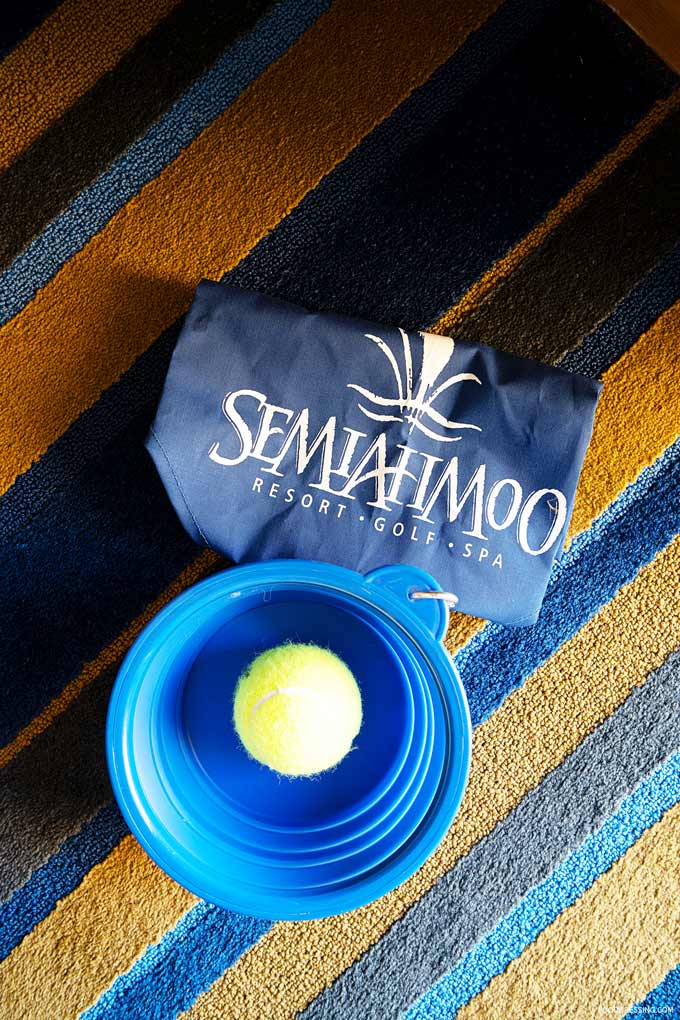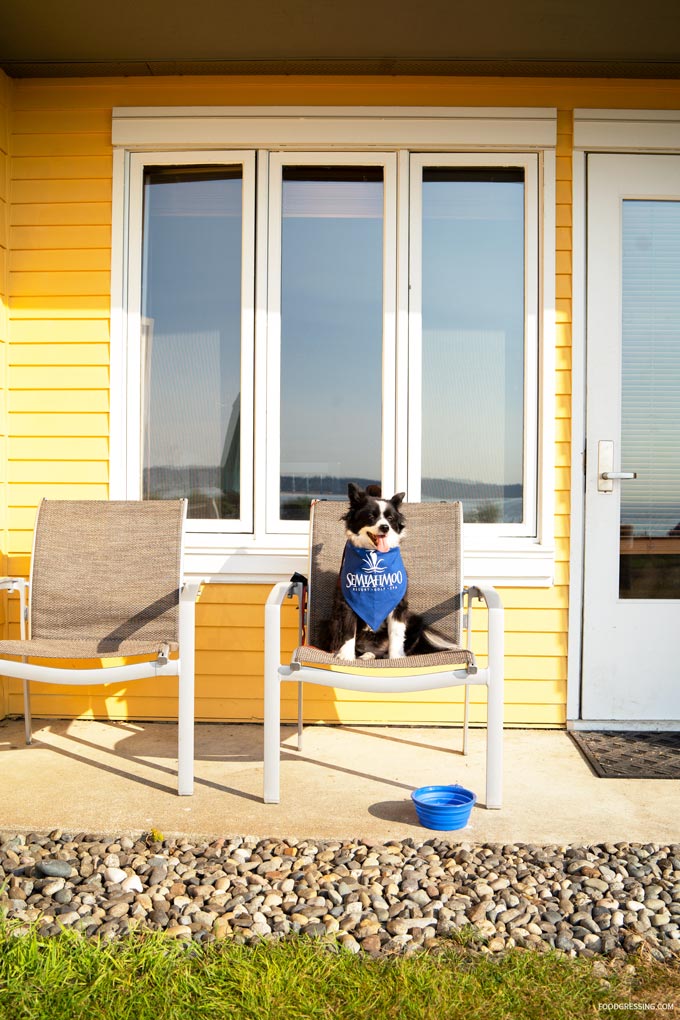 We found the beds at Semiahmoo Resort very comfortable…and obviously so did Aapik because we found her all cozy in the bed a few times.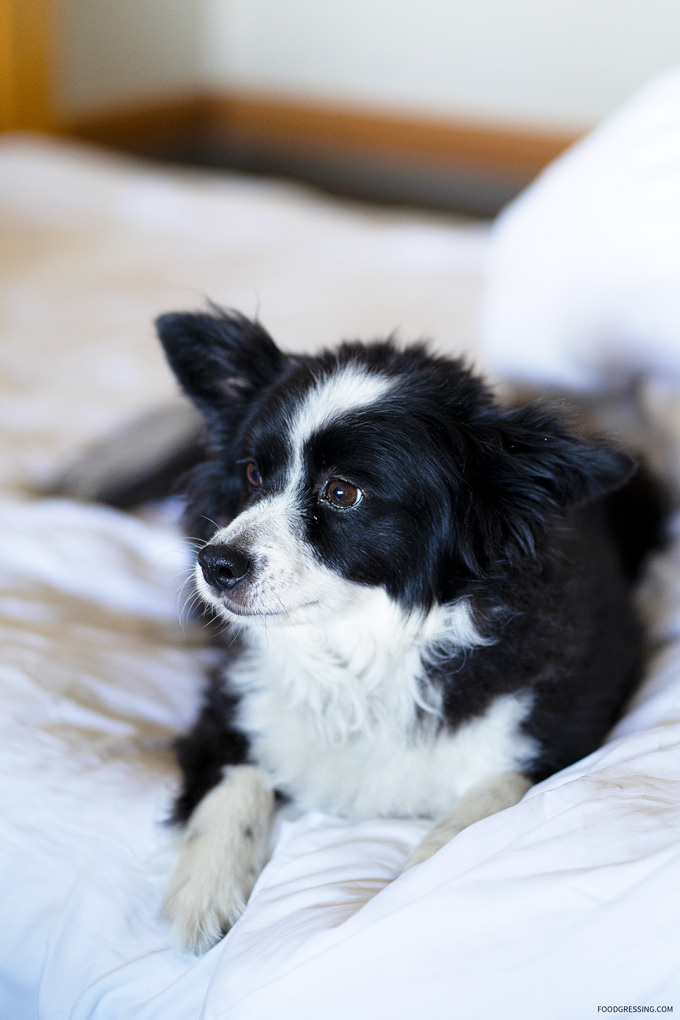 Dining at Packers Kitchen & Bar
Foodies who visit Semiahmoo Resort would enjoy dining at Packers Kitchen + Bar, the onsite restaurant at Semiahmoo Resort. Open for lunch, happy hour, dinner or a late-night get-together, Packers serves Pacific Northwest cuisine and fresh seafood from local purveyors. Popular items include oysters-on-the-half-shell and their fish and chips.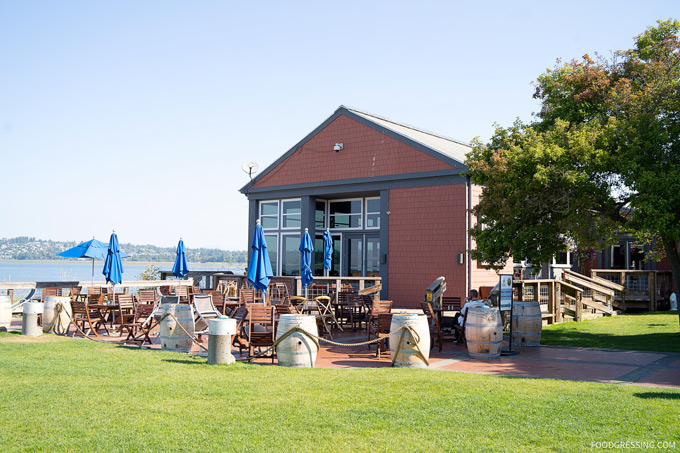 We loved the Chilled Seafood Platter featuring local seafood (oysters, shrimp, Dungeness crab, clams, tuna tartar) accompanied by avocado lime sauce, cocktail sauce and chip.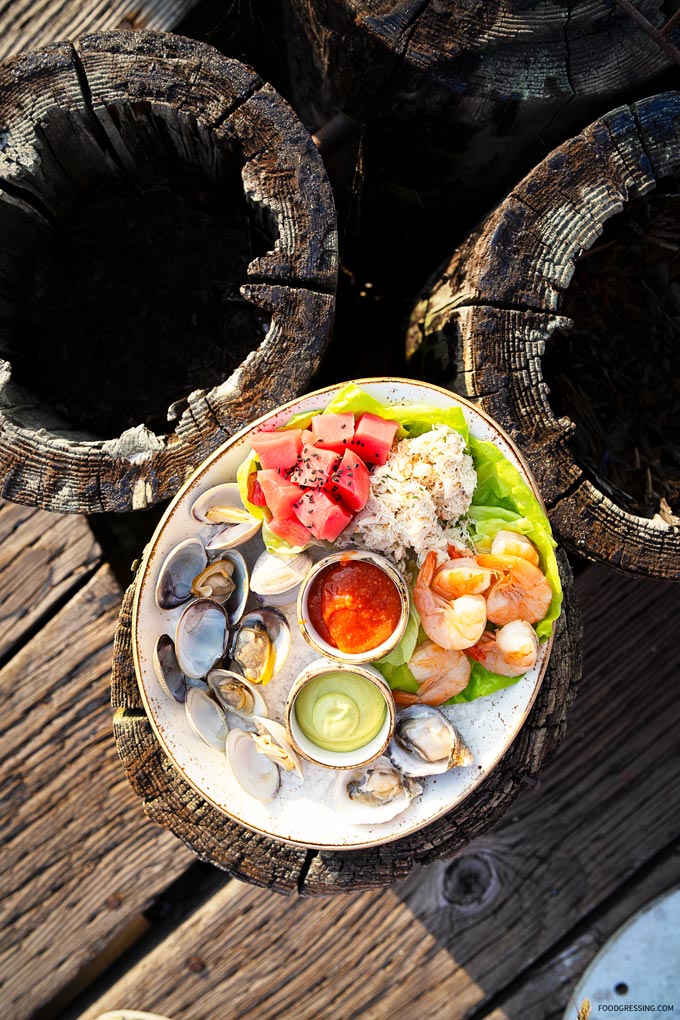 We also went with two entrees that came highly recommended by our server.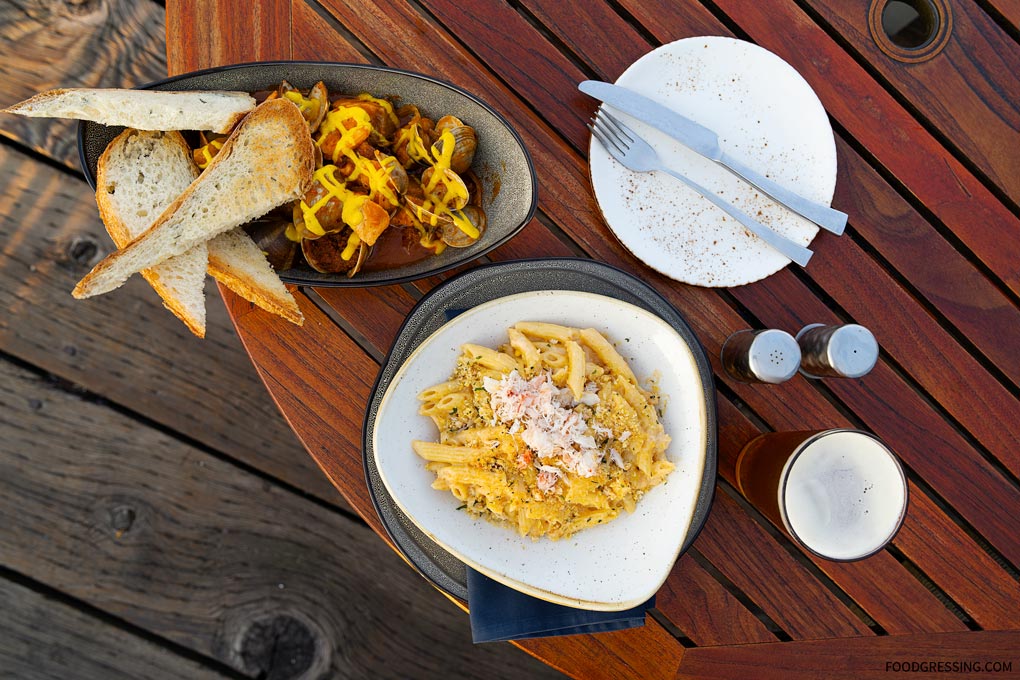 There was the very comforting pub fare, Crab Mac 'n' Cheese, with smoked gouda, Dungeness and red crab, cream and toasted breadcrumbs.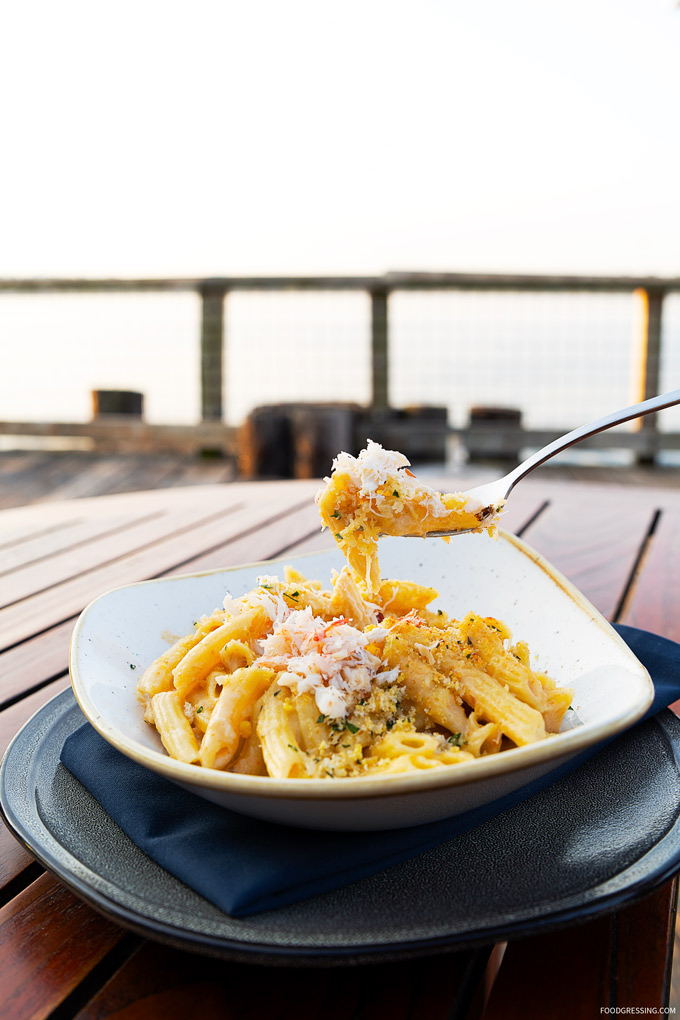 Another popular entree that we had was the Salish Sea Cioppino with clams, cod, salmon, chorizo, prawns, saffron aioli in a rich and flavourful broth.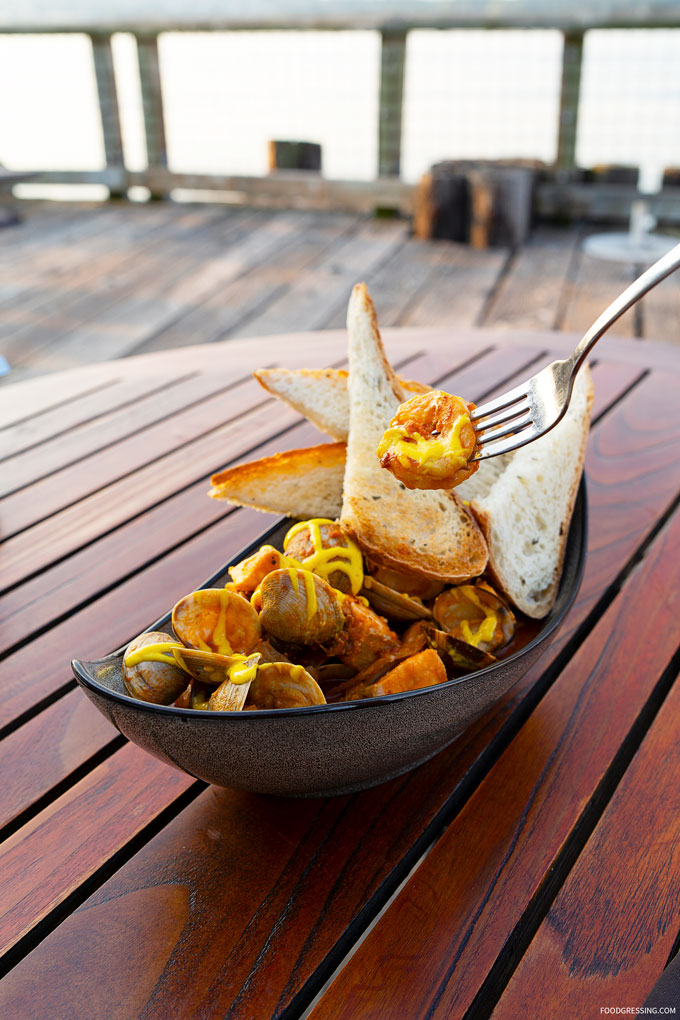 My son enjoyed his kid's meal which was chicken tenders (made from chicken breast) and lightly salted fries.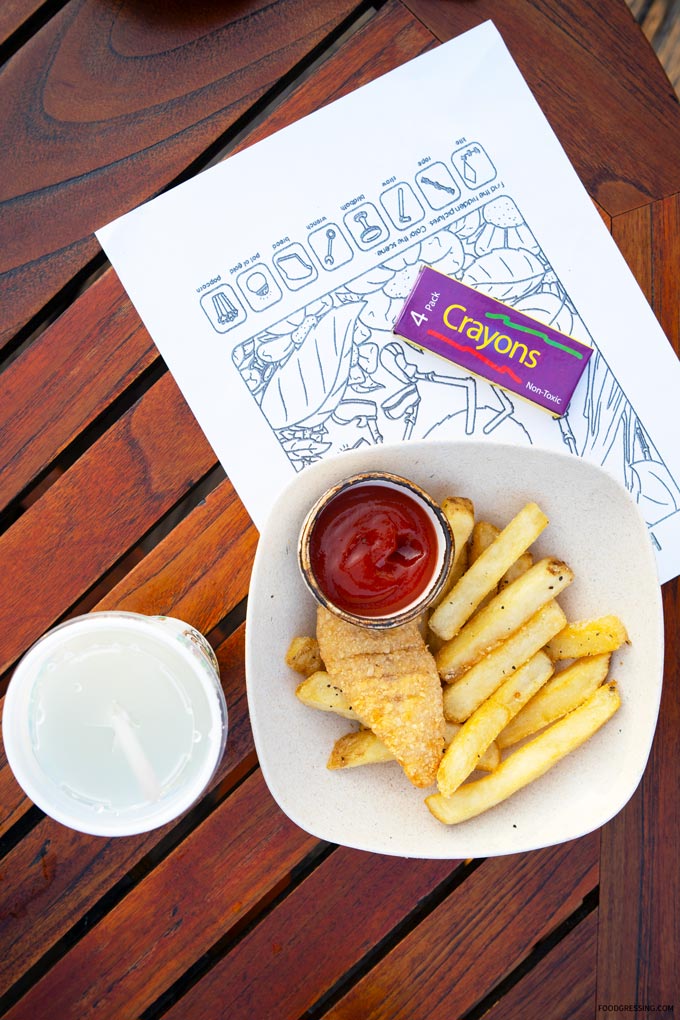 The restaurant features seating on the dock where we enjoyed lovely views of sailboats passing by.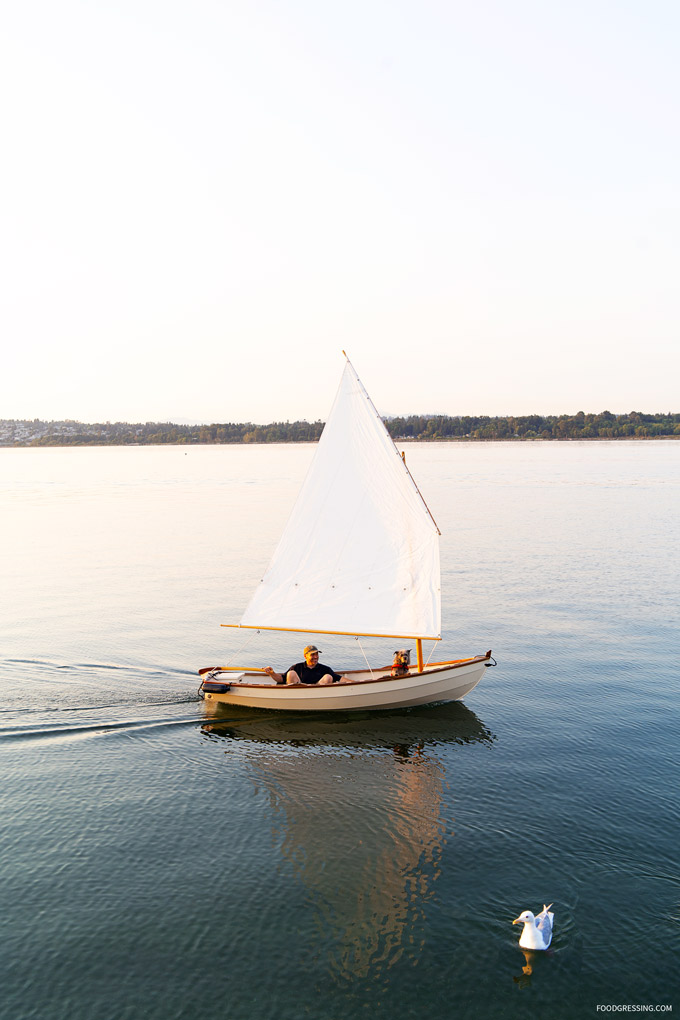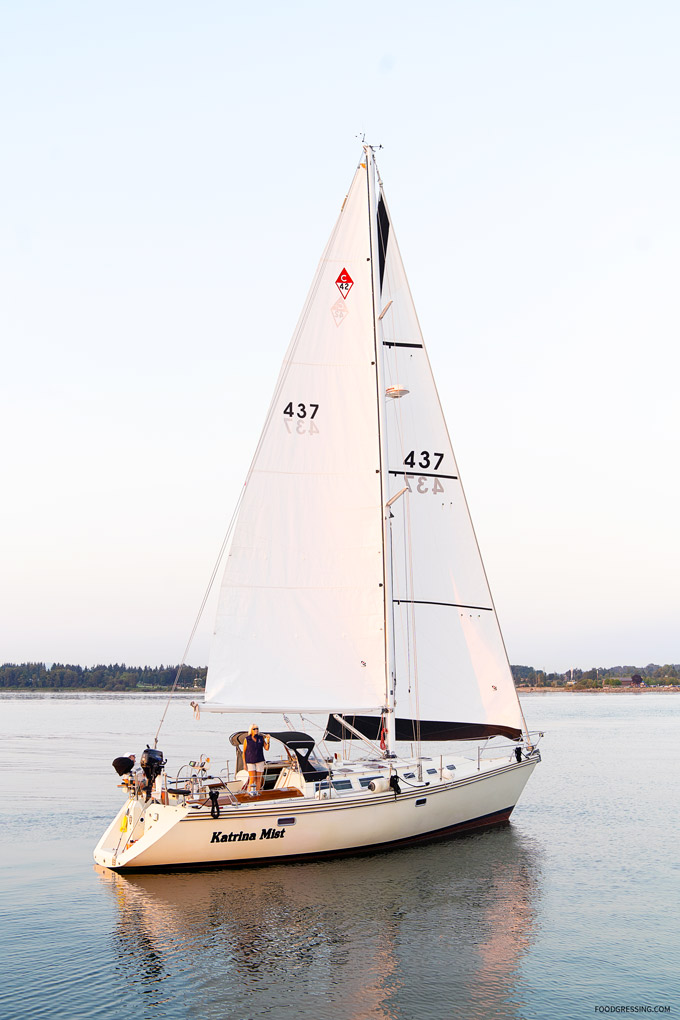 Activities
Outdoor fun is aplenty at Semiahmoo Resort and includes adventures like hiking, paddleboarding, kayaking and swimming to name a few.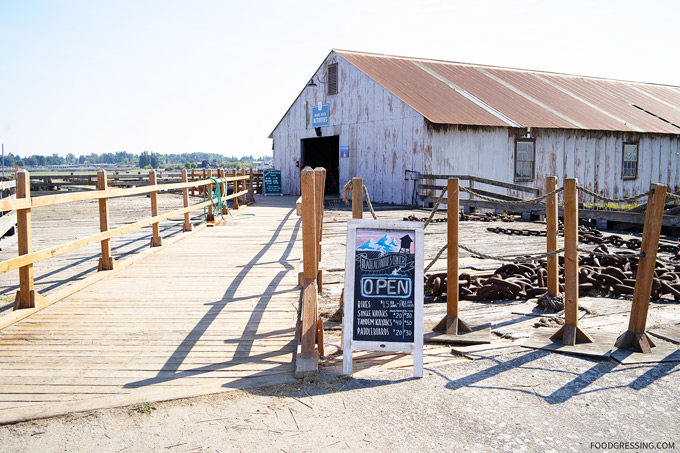 There are lots of family-friendly options both indoor and outdoor. My son enjoyed the outdoor oversized chess board.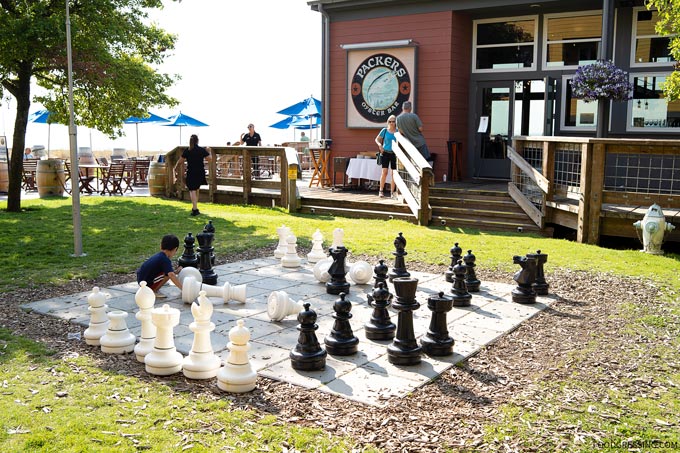 We also spent time in the library playing some board games.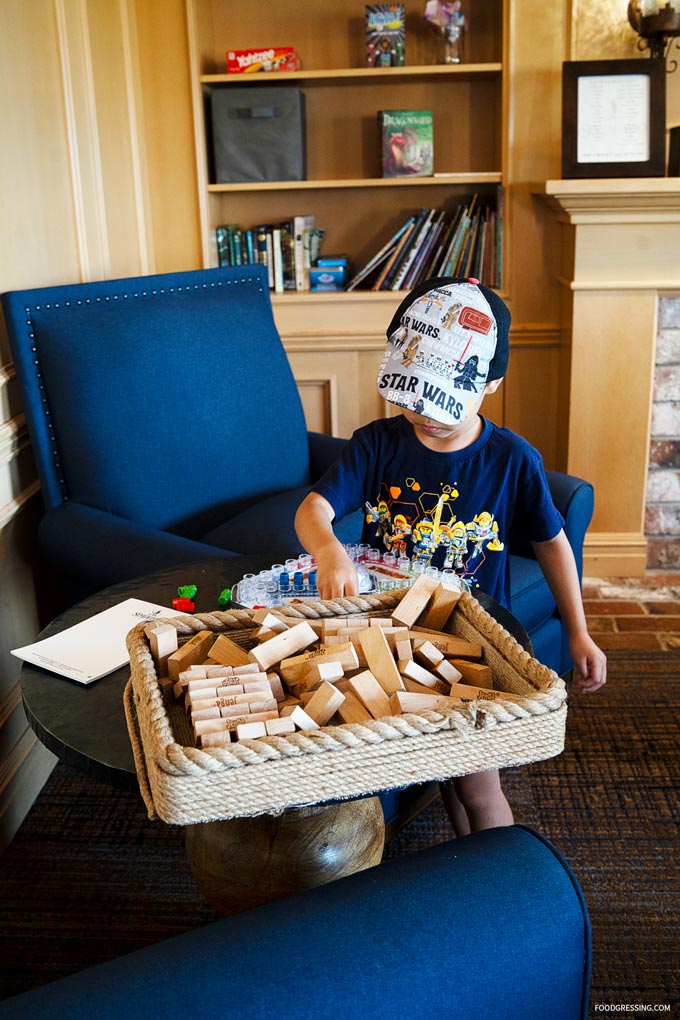 And always, a dip in the pool is a great option to cool off from the summer heat.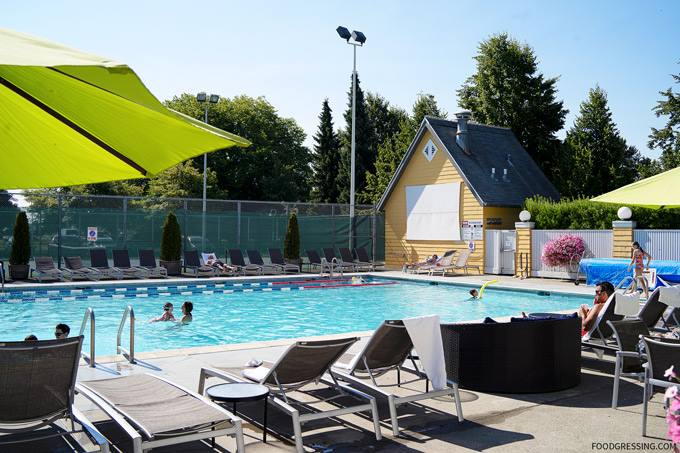 I also enjoyed simply exploring the grounds of the resort and relaxing at the various indoor lounges.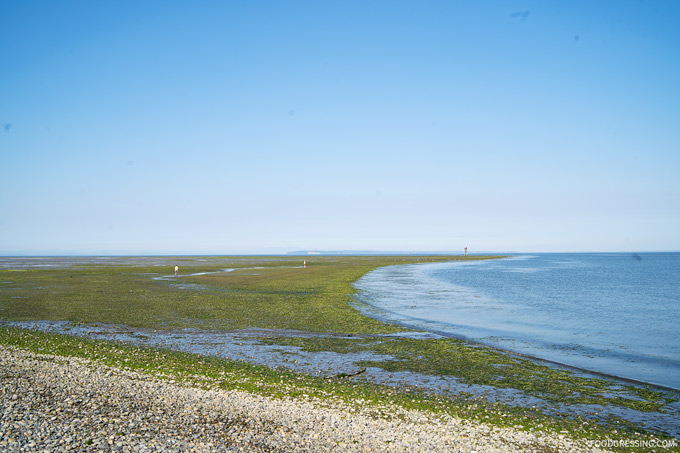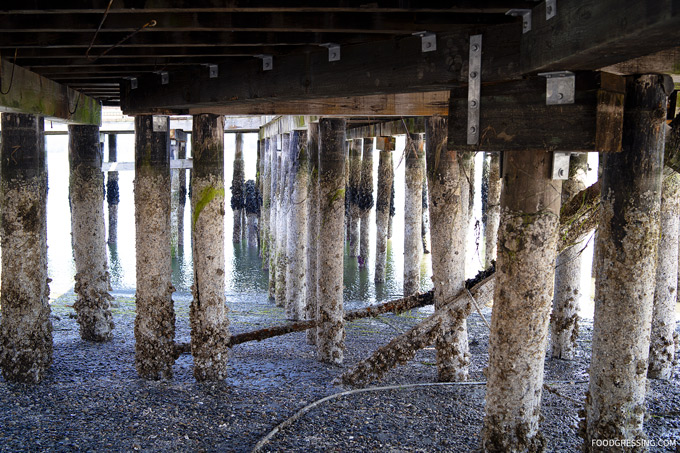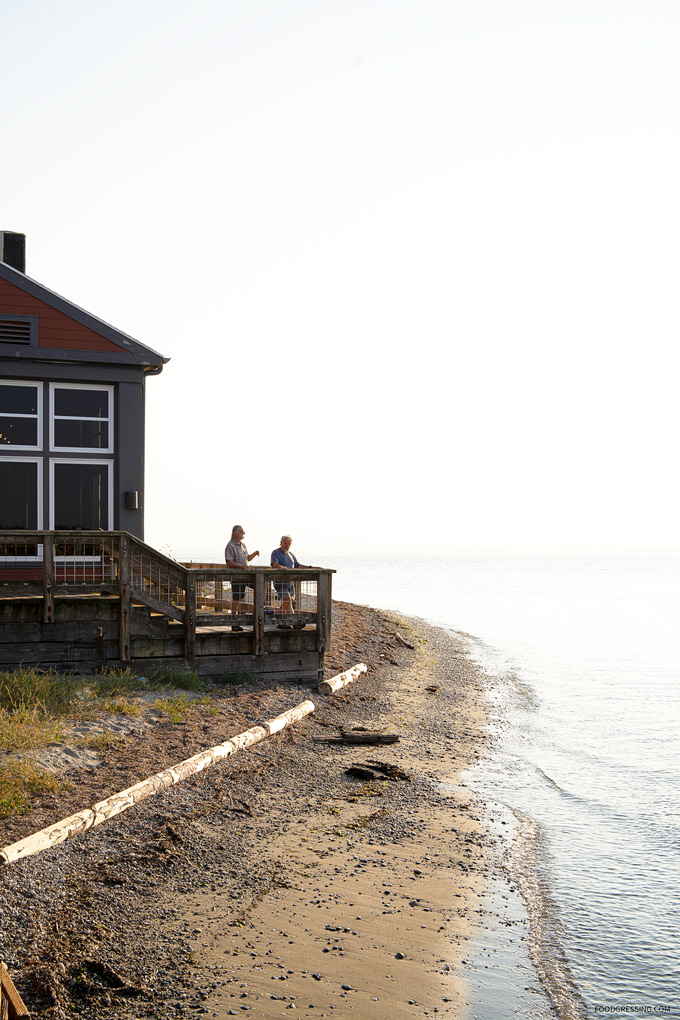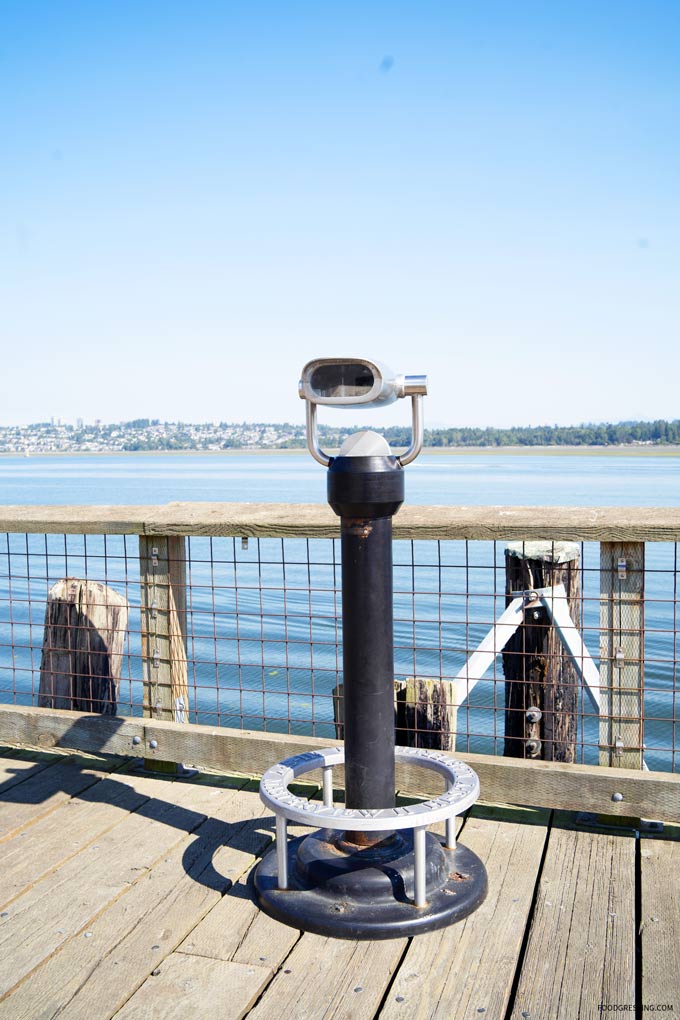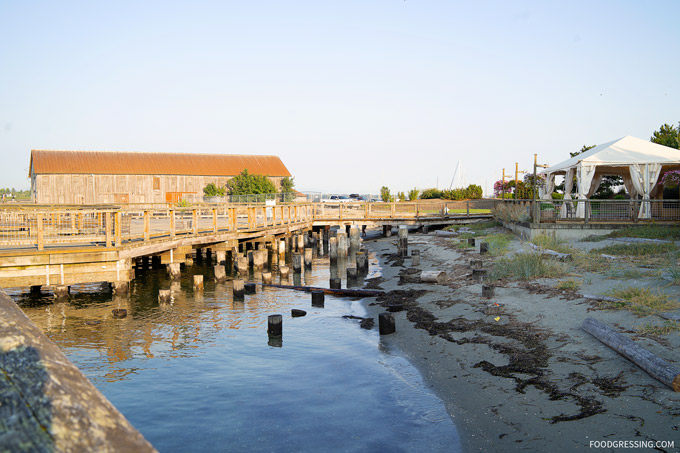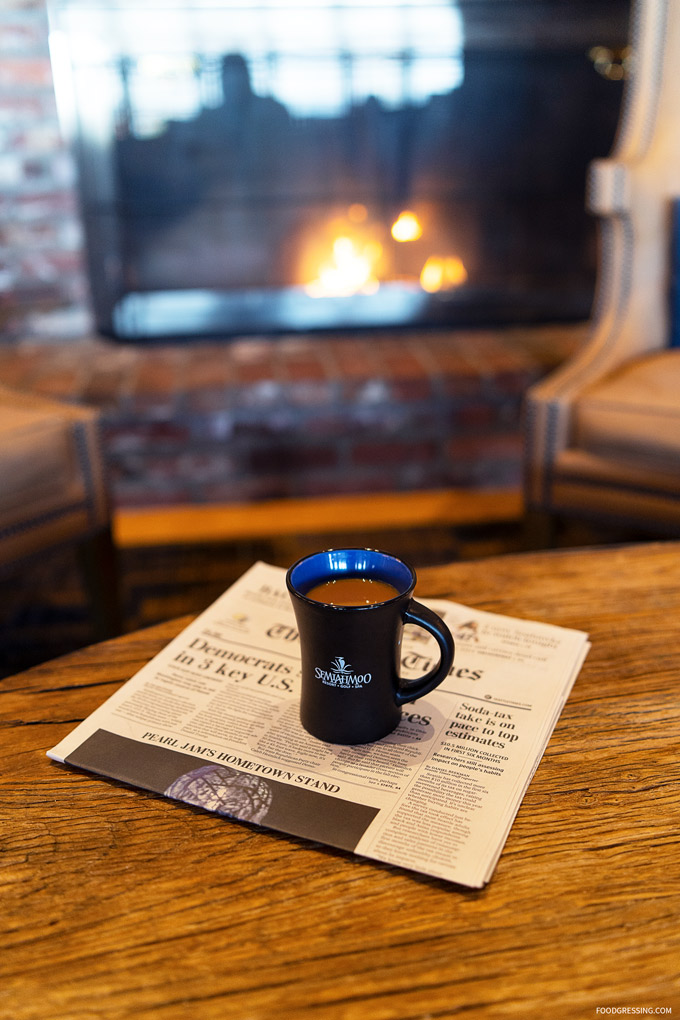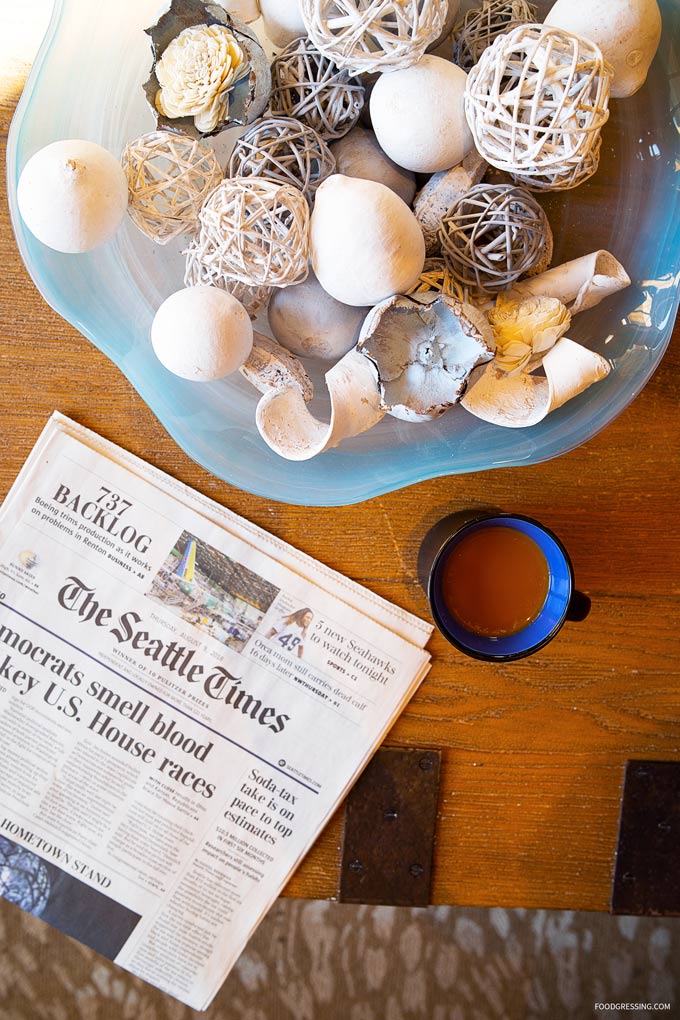 In the evening, we gathered around the beach bonfire where we watched the sunset over the water while making heart-warming s'mores.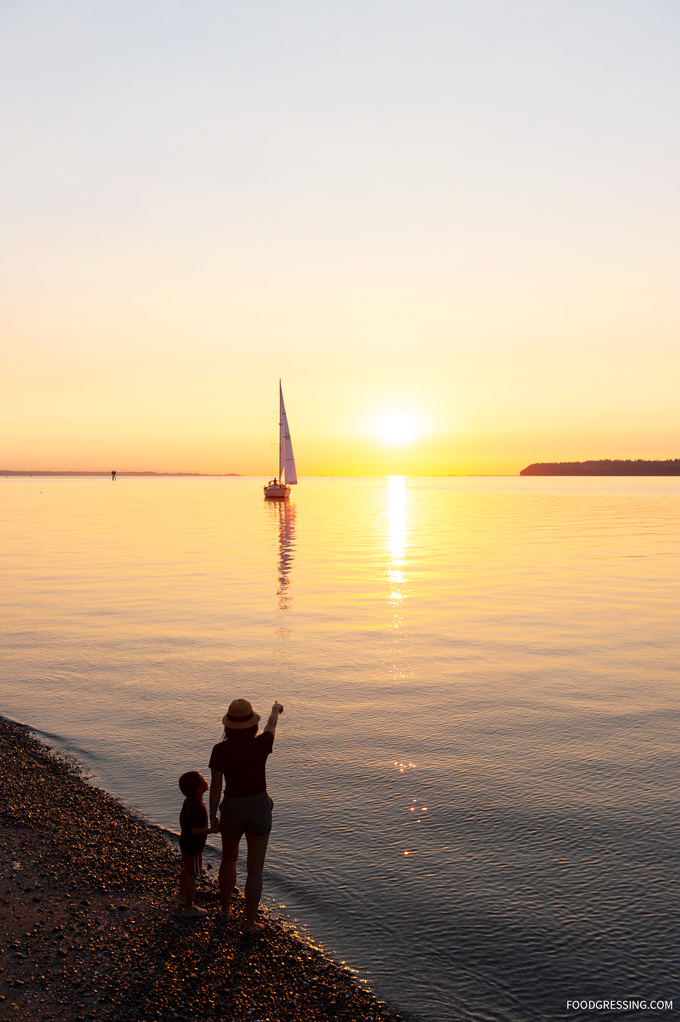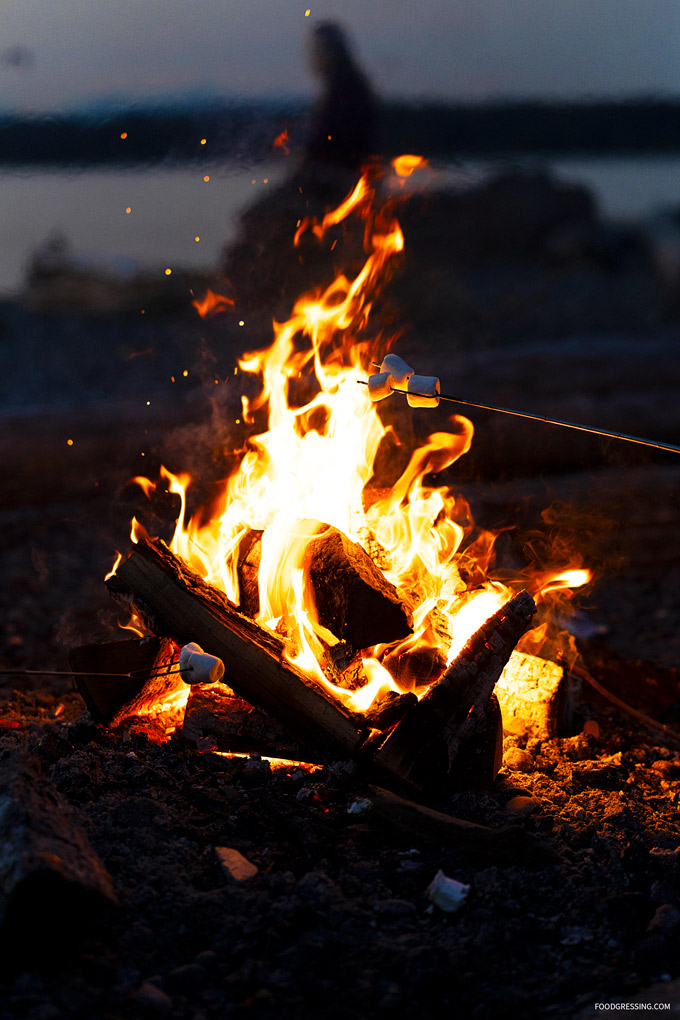 Overall Impression
My family and I had a relaxing family- and dog- friendly getaway at Semiahmoo Resort. It's just 15 minutes from the Peace Arch Border which makes it an ideal quick vacay (almost staycation) from Vancouver. I would recommend others to Semiahmoo Resort. For more information, visit www.semiahmoo.com.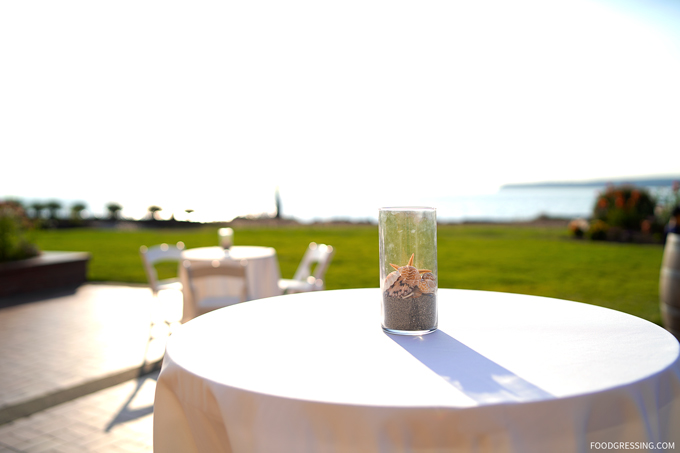 Semiahmoo Resort
Address: 9565 Semiahmoo Pkwy, Blaine, WA 98230, USA
Website: ‎www.semiahmoo.com