T&T Supermarket has a wide range of everyday grocery items but they also carry some unique, specialty and perhaps luxury products. Here are some of my fun and pricey finds at T&T (updated on an ongoing basis).
Japanese A5 Wagyu ($159.88/lb)
For some serious meat-eaters who are willing to pay, Osaka at Park Royal is selling Japanese A5 100% Kuroge Wagyu priced by the pound. This was found in the fresh meat section where a staff person would have to help you with it.
Judging by the packaging of the meat, it looks like you might have to buy the entire piece? It looked prepackaged from what I saw. Imagine if this was just sitting in the refrigerated section, they should have a security sticker on it!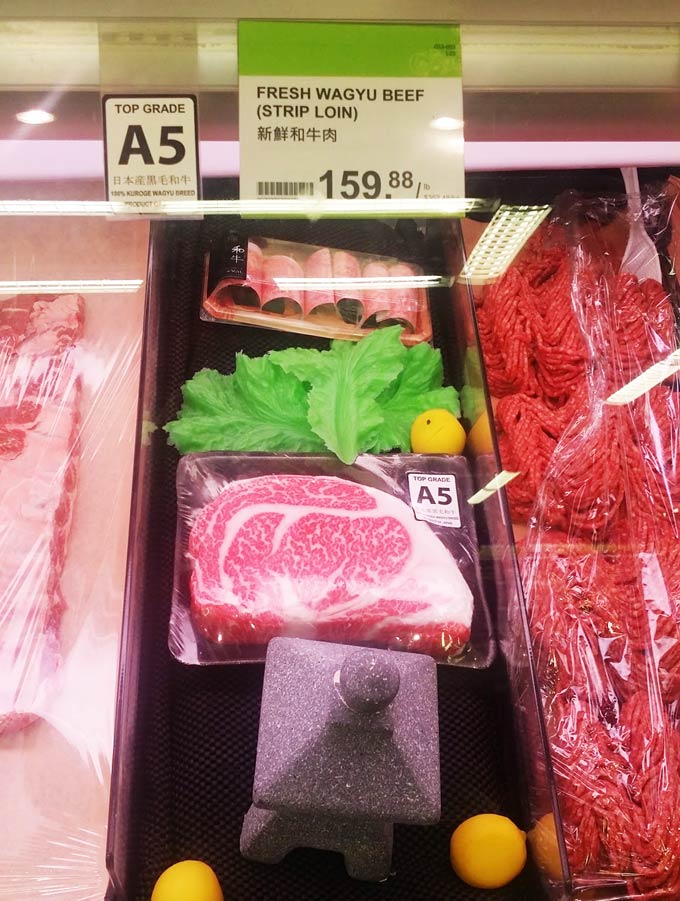 To be continued…