Dine Out Vancouver 2021 is launching today and this year's event is a great opportunity for foodies to try more restaurants than ever (over 300+ in fact) to show their support and love for local eateries.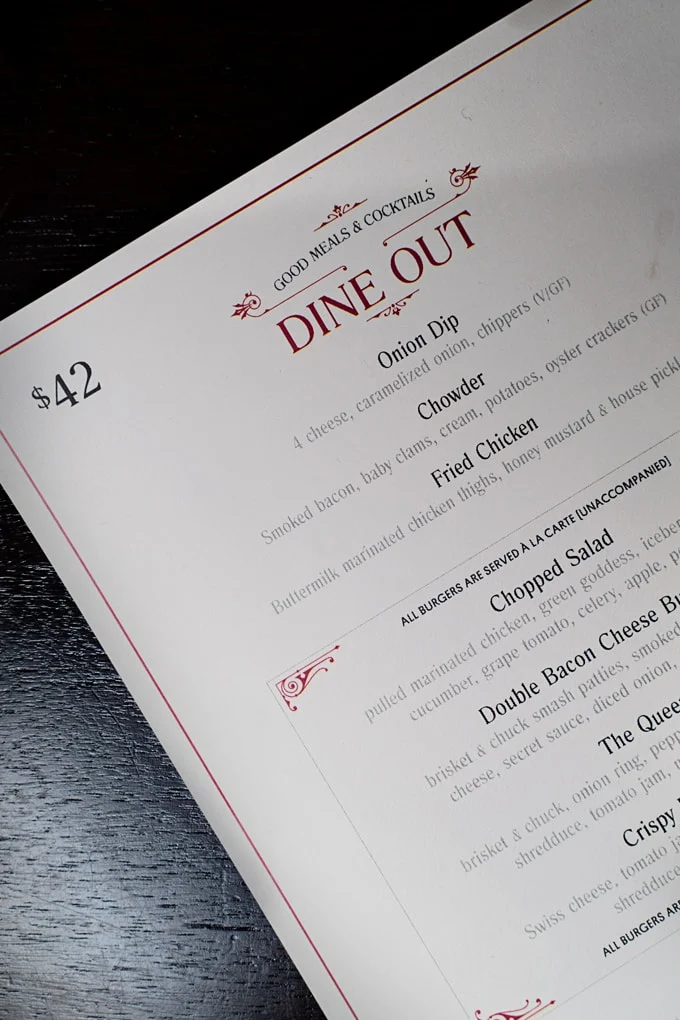 This year, Pourhouse has a brunch, dinner and special offer menu.
I had the opportunity to preview Pourhouse's Dine Out Menu for dinner and enjoyed the following: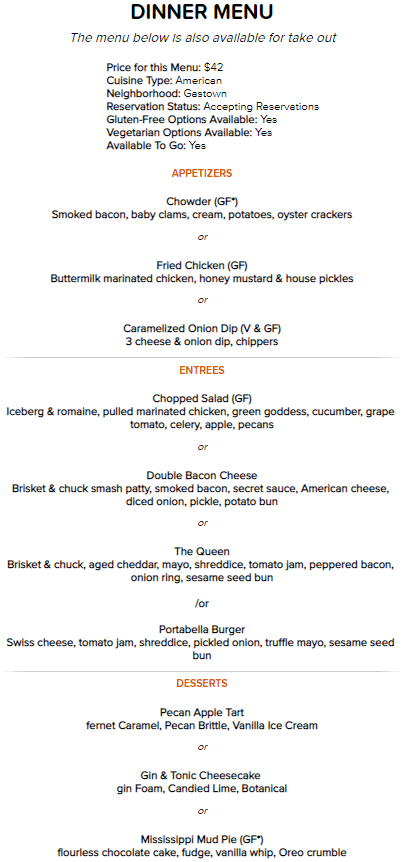 Buttermilk marinated fried chicken, honey mustard & house pickles
It's hard to go wrong with fried chicken and honey mustard. This appetizer was great and I enjoyed the crispy, tender and moist fried chicken.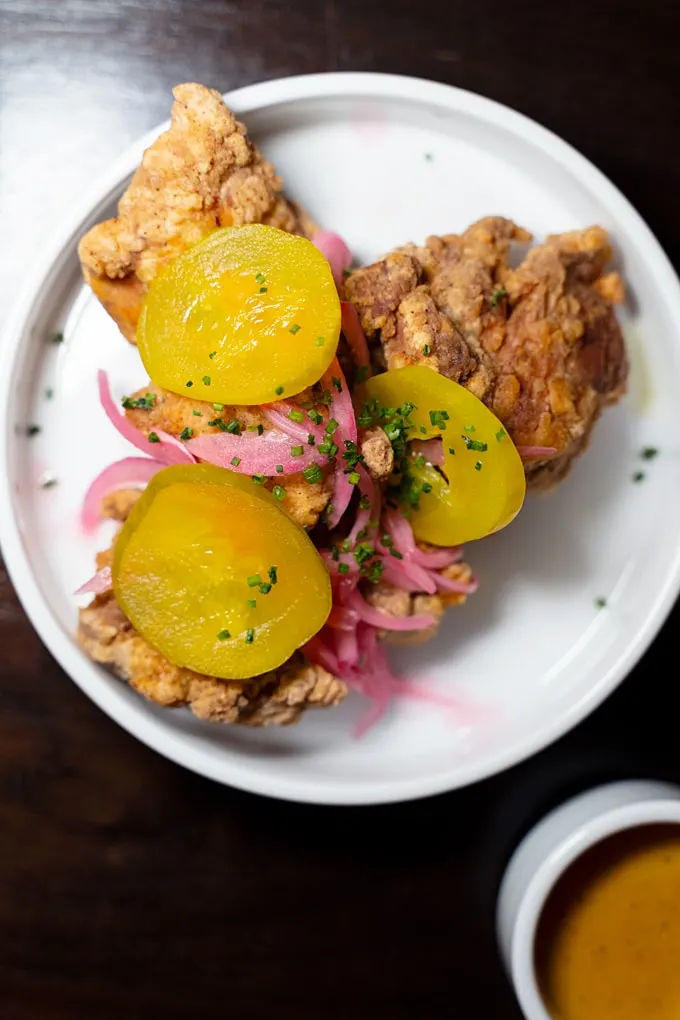 Caramelized 3 Cheese and Onion Dip with housemade chippers
The housemade chips were delicious and went well with the cheese and onion dip.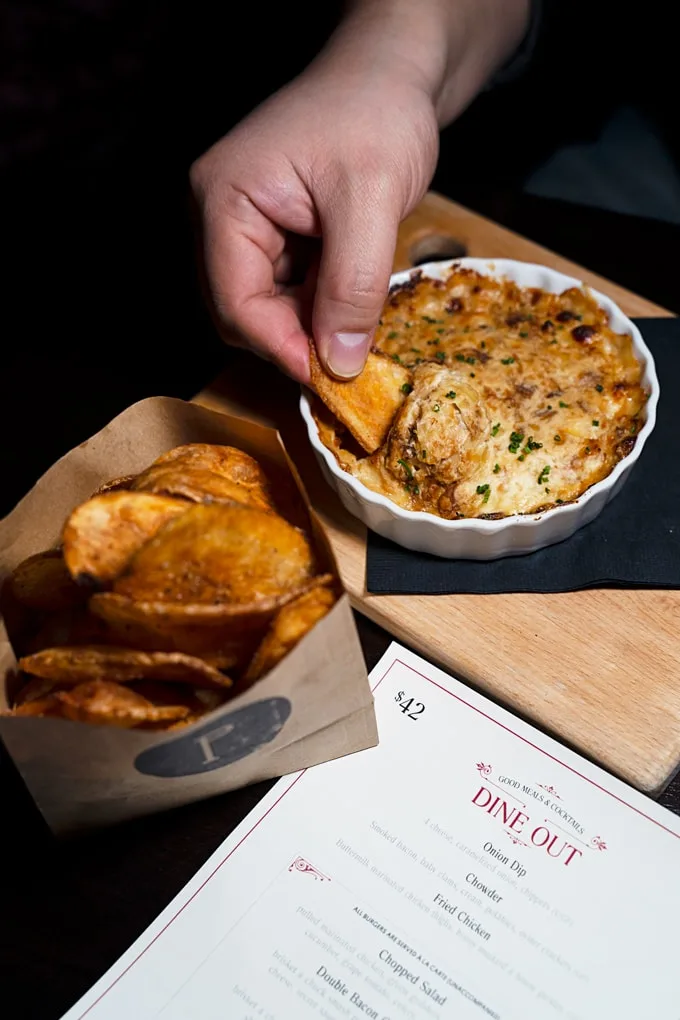 Double Bacon Cheese Burger
Brisket & chuck smash patty, smoked bacon, secret sauce, American cheese, diced onion, pickle, potato bun. A solid bacon and cheese burger.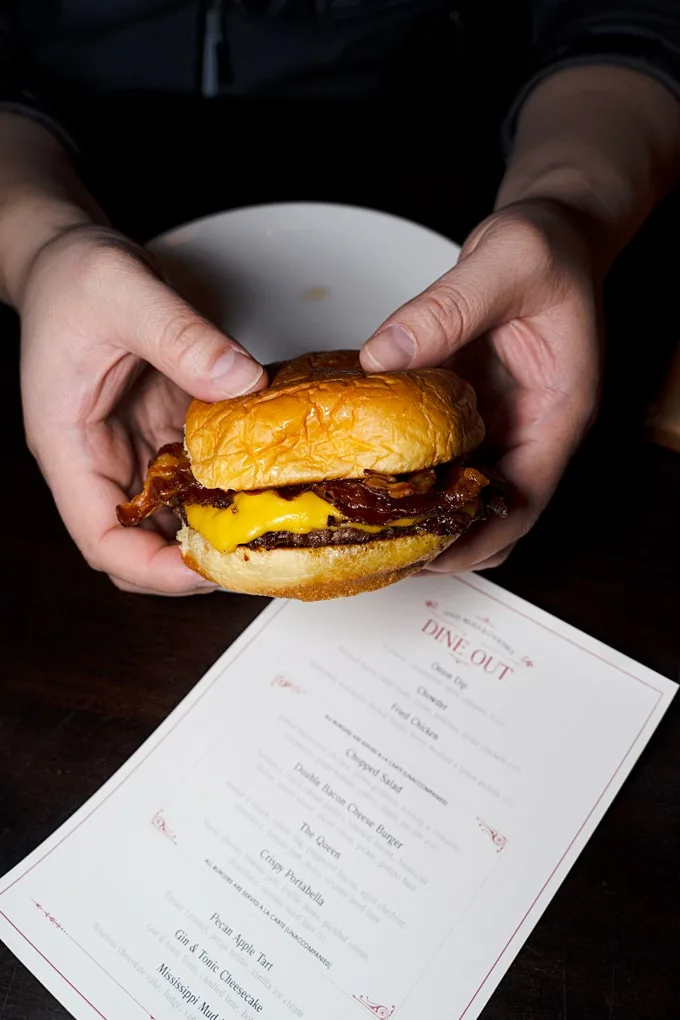 The Queen Cheese Burger
Brisket & chuck patty, aged cheddar, mayo, shreddice, tomato jam, peppered bacon, onion ring, sesame seed bun. A burger choice for the more adventurous. It's quite the handful.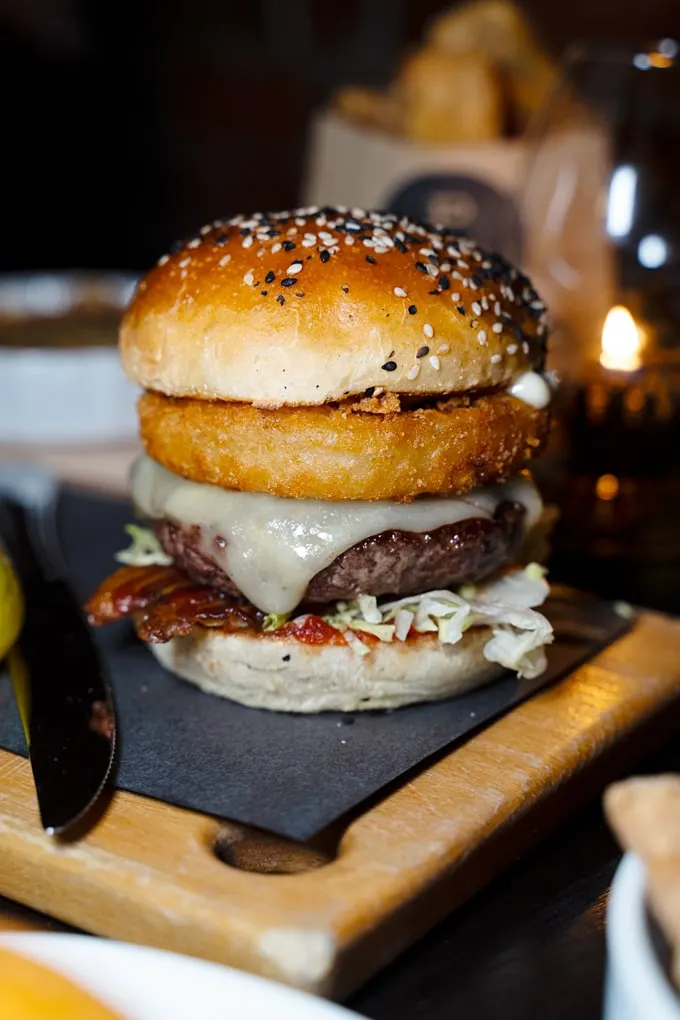 Pecan Apple Tart
Fernet caramel, pecan brittle, vanilla ice cream. A great finish to the delicious meal!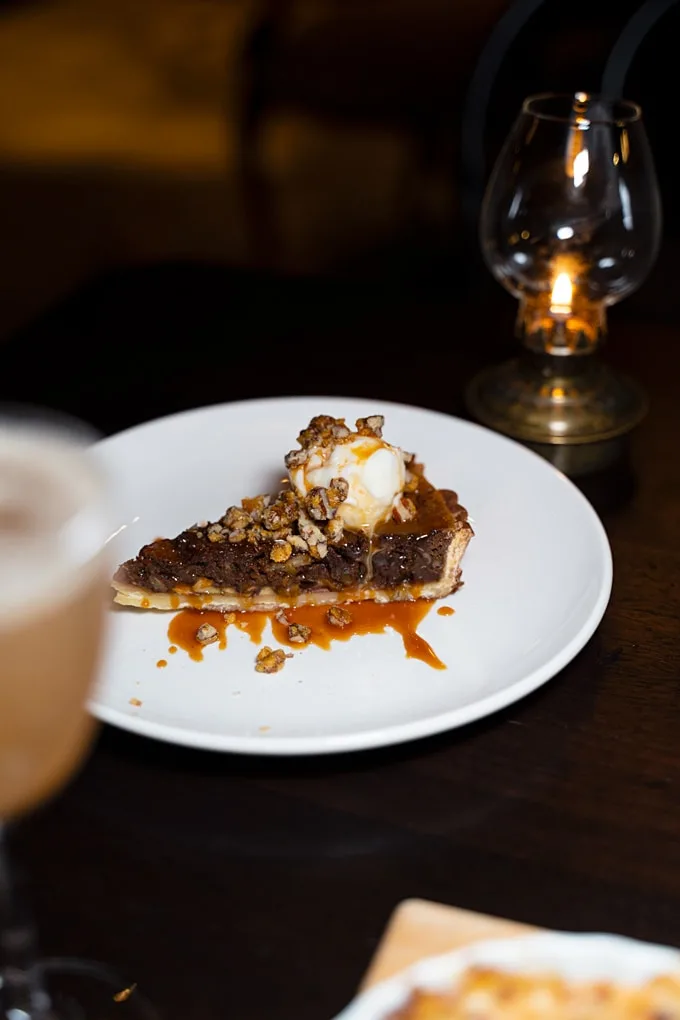 Gin & Tonic Cheesecake
Gin foam, candied lime, botanical. What a unique cheesecake with Gin & Tonic flavour.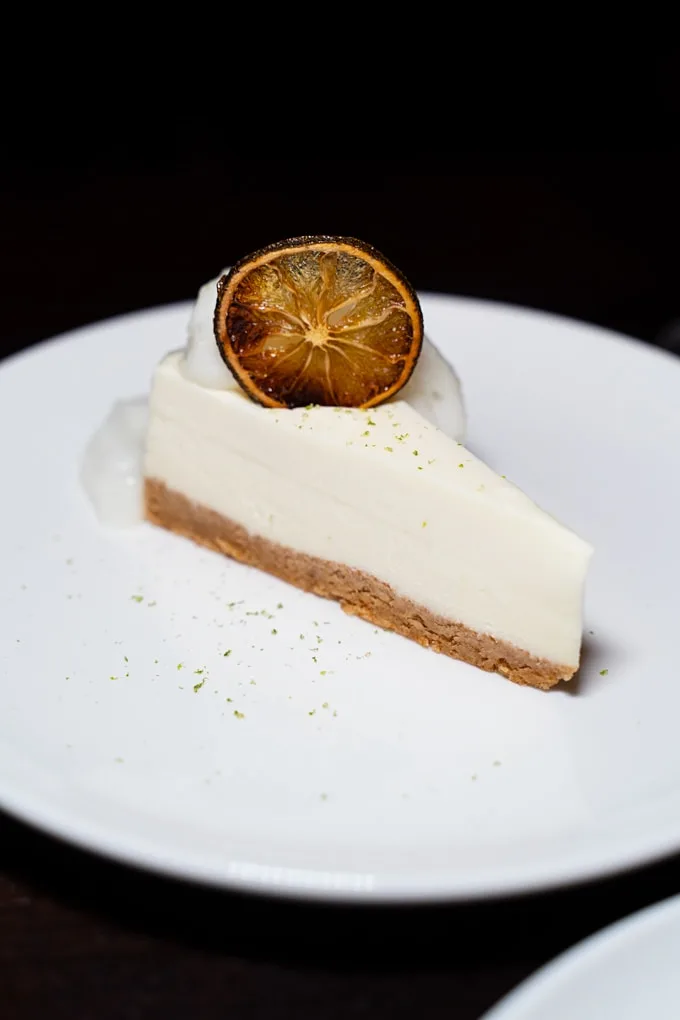 Pourhouse is accepting reservations for dinner. Check out Pourhouse Dine Out this year at 162 Water Street.