On Tuesday, Popeyes® will officially celebrate its 50th Anniversary – 50 years of loving that chicken! For the month-long celebration of Popeyes 50th Anniversary, the brand will be gifting fans with an exclusive NEW signature chicken promotion, an (adorable) NEW video showcasing 50 years of love lessons and a sweepstakes to win $5,000 and donate $5,000.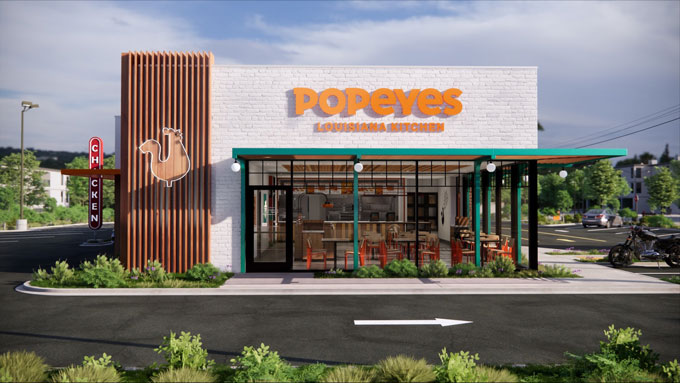 The beloved Southern brand was founded in 1972 by Al Copeland in New Orleans, and since its doors opened on June 12th, the brand has offered guests fried chicken and southern sides that mimic the delicious homemade food you would find walking into any kitchen in the south. Its Louisiana roots and bold Cajun flavors and seasonings have allowed the brand to stand out with fans against the competition for decades.
Starting Tuesday, Popeyes Canada invites guests to celebrate with them in a variety of ways:
Popeyes will celebrate its golden anniversary by giving its customers a promotion that pays homage to the signature chicken recipe that kicked off its legacy of chicken mastery 50 years ago: five pieces of golden, crispy hand battered and hand breaded chicken for just $12.00 plus tax.
Limited time offer at participating Canadian restaurants. Valid only on popeyeschicken.ca or in the app. Not available on delivery.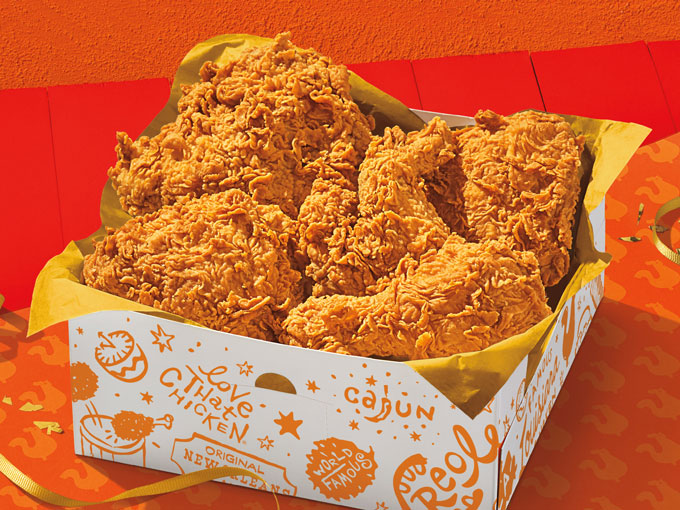 In addition to the promotion, Popeyes Canada will be hosting a sweepstakes to reward the brand's loyal fans. Fans who purchase any combo, platter or the Two Can Dine limited time offer and upload their receipt to www.popeyes5050.ca will be entered for a chance to win one of five prizes, each consisting of $5,000 for the winner and a $5,000 donation to a charity close to their heart.
And as they look to sweeten the Popeyes 50th anniversary celebrations even further, guests can enjoy the NEW Strawberry Cheesecake Fried Pie at restaurants nationwide. The new dessert offering is a delicious strawberry fried pie filled with a creamy cheesecake and graham cracker filling.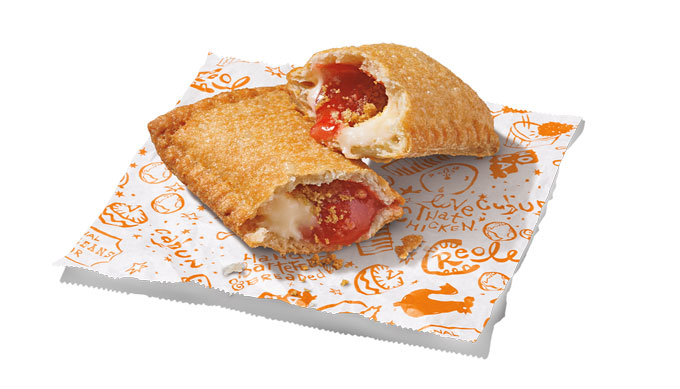 The Signature Chicken promotion and Strawberry Cheesecake Pie will be available nationwide in restaurants and for delivery through the Popeyes App or on PopeyesChicken.ca.
According to one study by the US Census Bureau, only six percent of married couples make it to their 50th anniversary. In honor of this massive anniversary, Popeyes invited 5 couples who also committed to love in 1972, to surprise their partners with a love letter and discuss their recipe for 50 years of love in a new video, which can be viewed here.