Pigot's Burger Club by Calgary-based Chef Mike Pigot (pronounced "Pee-Jo") is having a Vancouver popup kitchen at Craft Beer Market in the West End.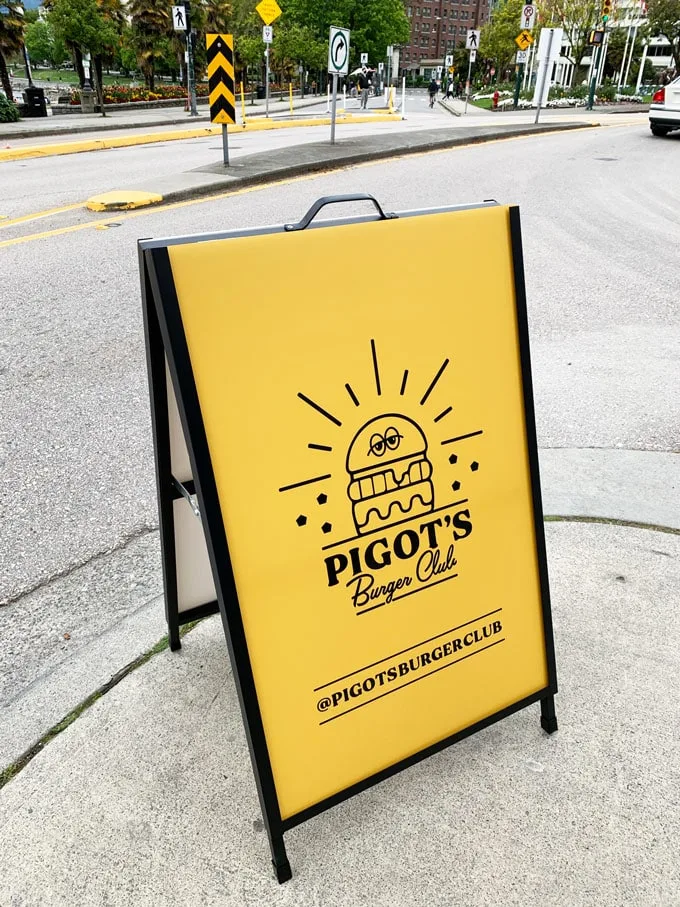 Note: This is not a sponsored post.
On the menu are American-style cheeseburgers including single, double or triple cheeseburgers complete with brown sugar onions, Pigot's super-secret sauce, a curated American cheddar cheese, and a custom ground beef patty from Beretta Farms all served between a soft and delicious potato roll.
David (aka @pickydiner) suggested we go check it out and we ordered:
Triple Cheeseburger ($16.99) featuring Pigot's Secret Sauce, 'Merican Cheese, Brown Sugar Onions, and Butter Toasted Potato Roll.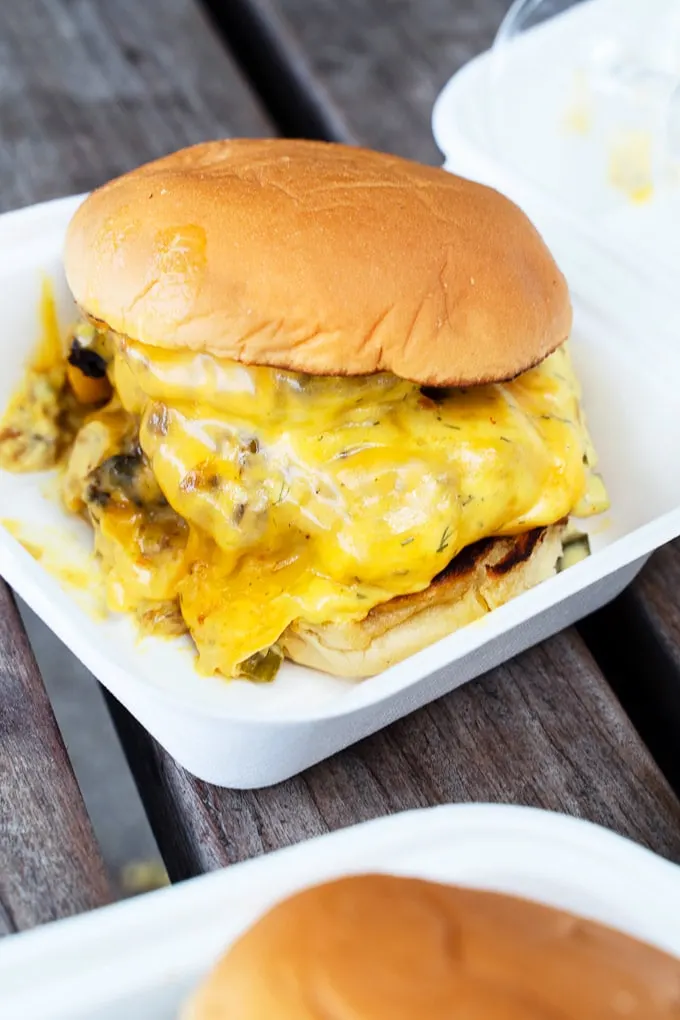 AC Burger ($16.99) – a collaboration with Vancouver-based Chef Alex Chen featuring two beef patties, white cheddar, house pickles, lettuce, tomato, red onion, and bacon aioli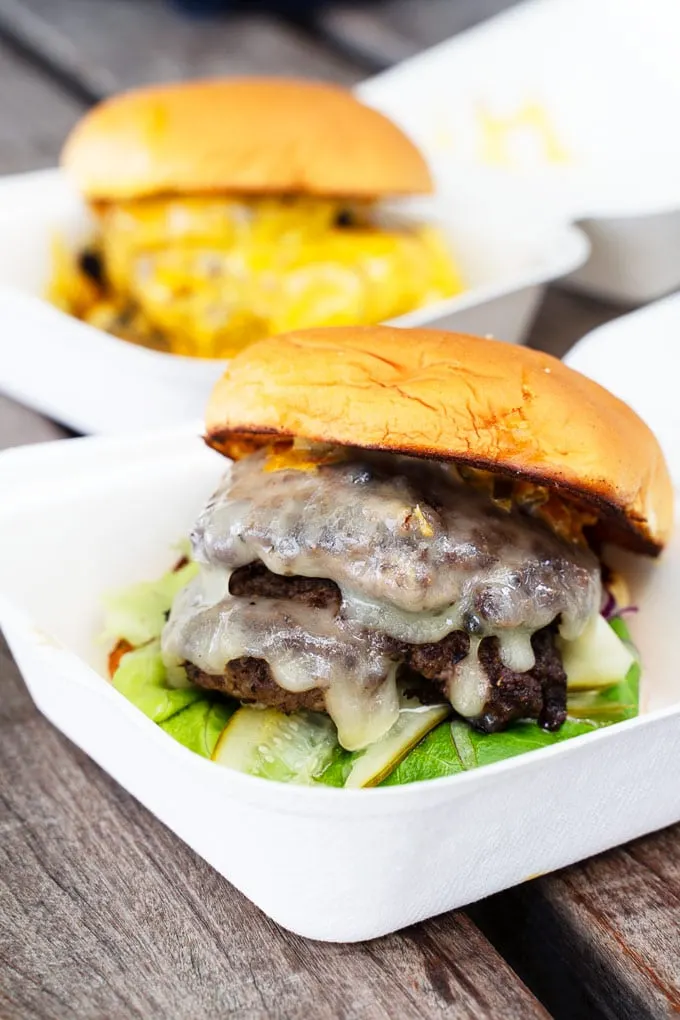 Dirty Tots featuring Pigot's secret sauce, 'Merican cheese sauce, brown sugar onions, tomato, jalapeno. Washed it down with Phillips Beer Intergalactic Rootbeer.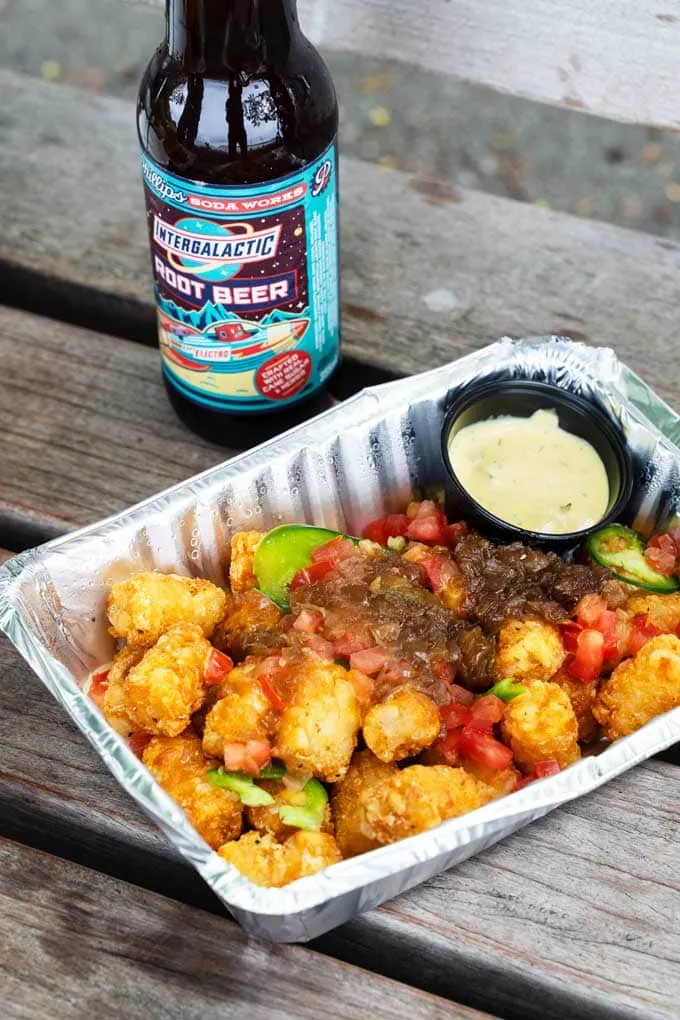 Overall, really tasty burgers that were balanced in flavours and texture. The secret sauce is pretty darn good. I also really loved the Dirty Tots which were perfectly crispy and again the sauce was good with the tots.
Their menu is available for delivery through UberEats, DoorDash and Skip the Dishes as well as for pickup in person at Craft Beer Market English Bay. You can order ahead at pigotsburgerclub.com.
P.S. It is kind of hard to find parking in the area but you can look for two hour zones at the park next to Craft Beer. We couldn't find parking and end up parking in the permit zone temporarily and picked up our order. There is metered parking on Denman.