Here are some unique vodka creations in NYC to help you celebrate National Vodka Day in NYC.
Silver Lining Lounge
Silver Lining's Violet Underground (courtesy of Beverage Director Nikki McCutcheon) is a floral and fruity twist on the classic Moscow Mule, while the Gimme the Loot is Silver Lining's special take on the East 8 Hold-Up topped with Tropical Red Bull for a bit of added dimension.
Violet Underground
1.5 oz New Amsterdam
.25 Bombay Dry
.25 oz violet liqueur (Rothman & Winter)
.75 oz lime juice
.75 oz blueberry ginger syrup
Top with soda water
Method: Add all ingredients except soda water to a tin and shake to combine. Strain into a 'mushroom' glass, top with soda water, and fill with crushed ice. Garnish with baby's breath and Dehy.
Gimme the Loot
1 oz Tito's
.5 oz Mijenta Blanco
.5 oz Aperol
1.5 oz mango-passionfruit mix
.5 oz lime
.5 oz simple syrup
Top with tropical Red Bull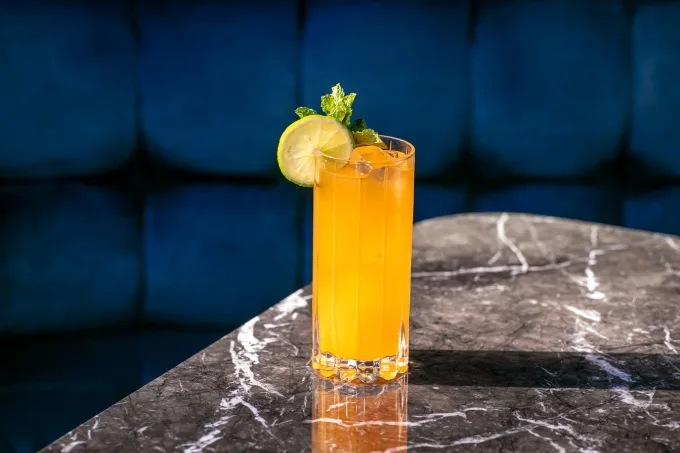 Method: Add all ingredients except Red Bull to a tin with ice. Shake and strain into a collins glass, splash Red Bull, and fill with ice. Garnish with a lime wheel and mint sprig.
The Press Club Grill
Lastly, the Your Eyes Only at The Press Club Grill is inspired by James Bond's drink of choice, Vesper, with the addition of Amontillado Sherry adding a nutty and savory note to the classically crisp cocktail.
Your Eyes Only
1.25 oz Beefeater London Dry Gin
.75 oz Grey Goose Vodka
.37 oz St. Raphael Doré (can sub blanc vermouth)
.37 oz Lustau Amontillado Sherry
2 dashes Regan's Orange Bitters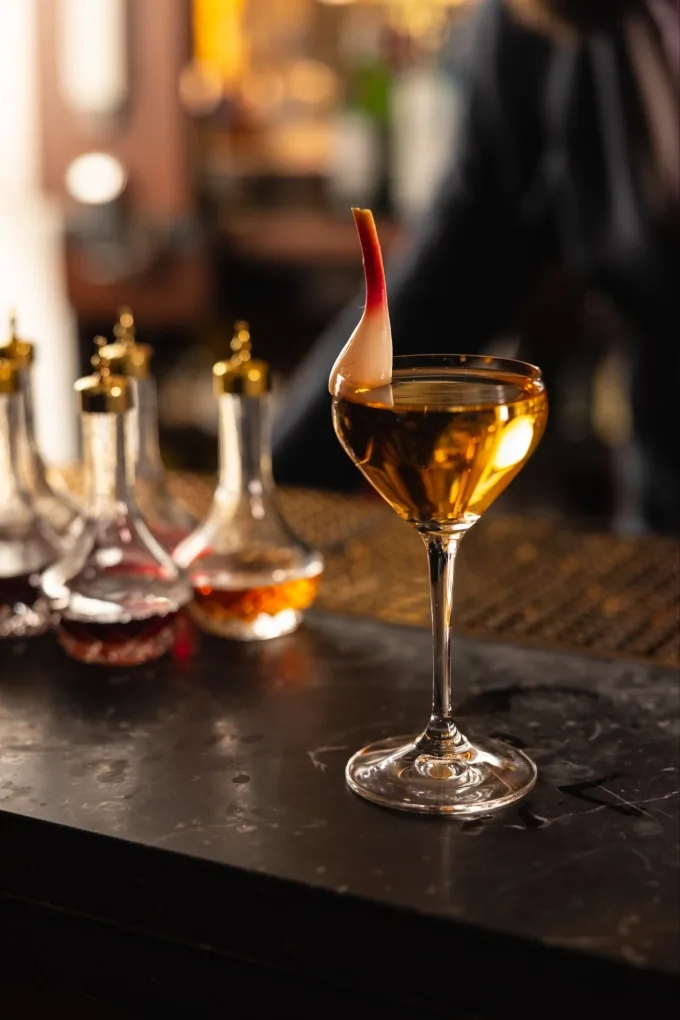 Method: Add all ingredients to a mixing glass and stir over ice and strain into a chilled cocktail glass. Garnish with a pickled ramp (pickled onions or an olive are a fantastic substitute)