In this Mooncakes Toronto 2021 post, I cover some places where you can buy mooncakes locally from the classic to the unique flavours.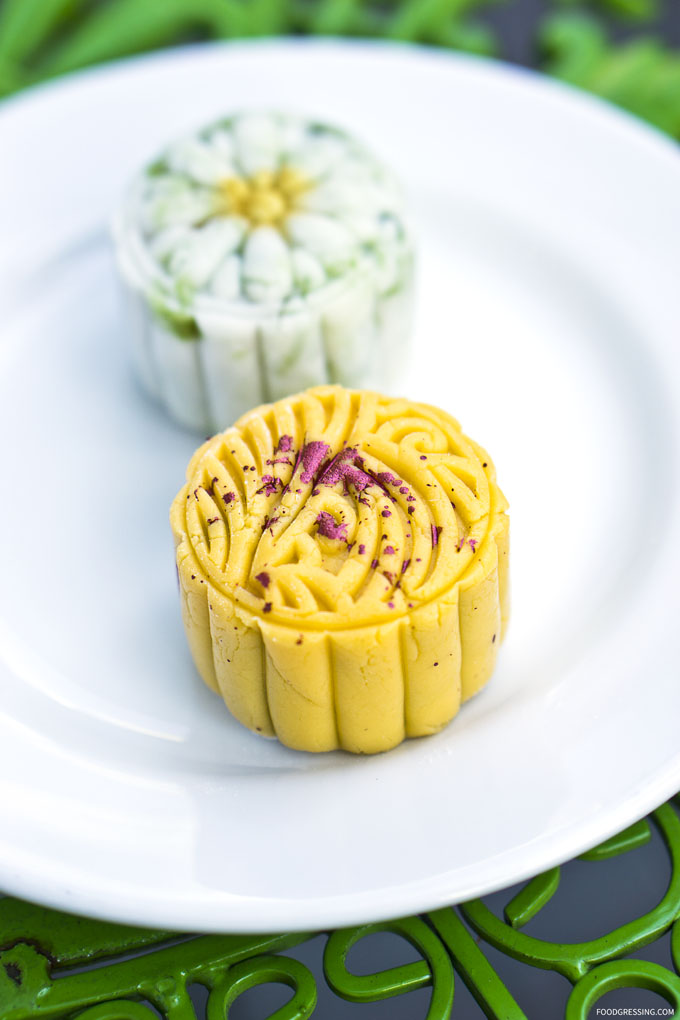 As summer fades away and the leaves turn brown, it's that wonderful time of year to gather and give thanks under the Harvest moon.
Mid-Autumn Festival 2021 is a harvest festival celebrated in Chinese culture and some people compare it to North American Thanksgiving.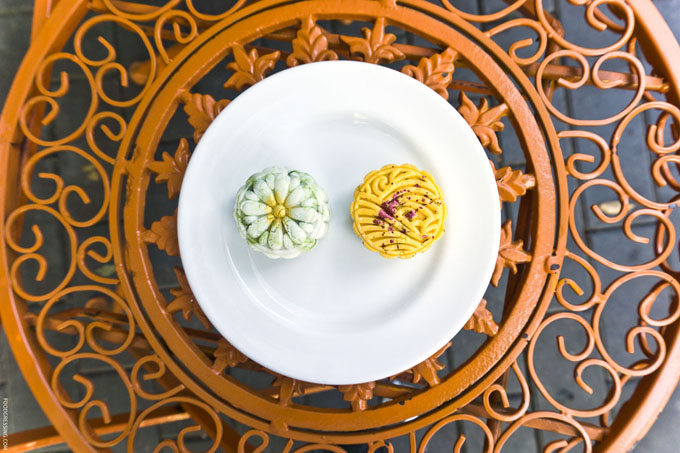 This year, Mid-Autumn Festival falls on Tuesday, September 21, 2021.
The most iconic food associated with the Mid-Autumn festival is mooncake.
The mooncake is stuffed traditionally with red bean paste, fruit, egg yolk, nuts or lotus seed paste.
However, there have been more unique and creative fillings in modern times.
Its round shape symbolizes "unity" or "reunion" and best wishes.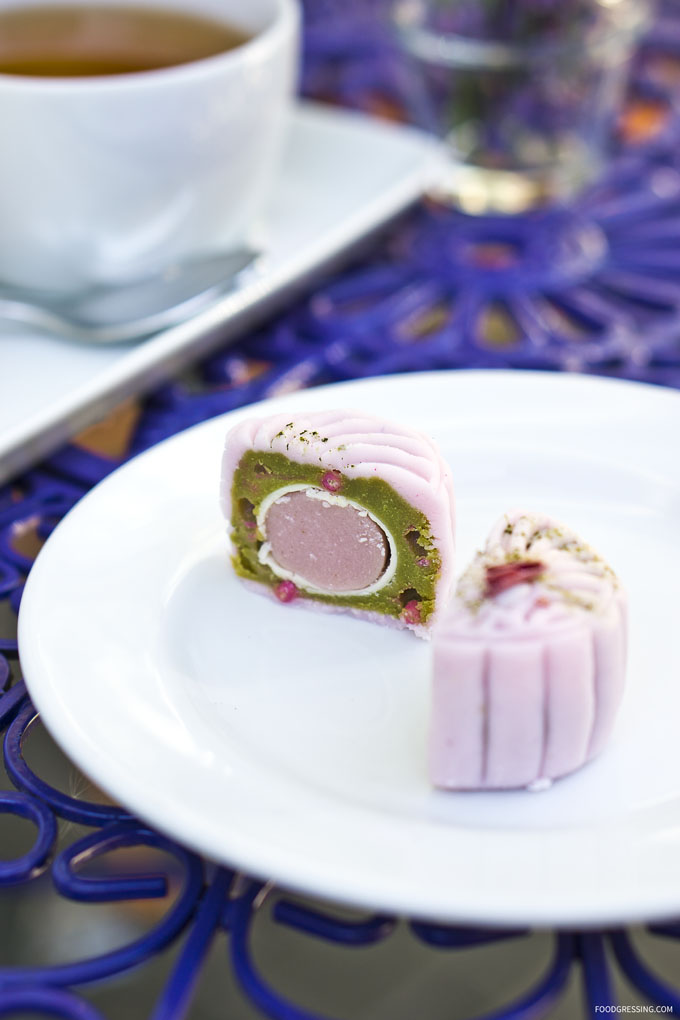 In general, you can find mooncakes sold at Chinese bakeries and supermarkets.
From the traditional to the modern and unique, here are a few specific places to find Mooncakes Toronto 2021 for your Mid-Autumn Festival 2021 celebration.
This Mooncakes Toronto 2021 list is updated as more information becomes available. Please contact me at [email protected] or @foodgressing on social media to be featured.
Bake Code
Bake Code offers the following mooncake flavours sold as a Gift Set of 2 ($18) or 6 ($52).
Matcha Red Bean Molten Moon Cake: Matcha infused outer skin + Red Bean Paste + Molten Egg Yolk Filling
Taro Molten Egg Moon Cake: Taro Infused Outer Skin brushed in Silver + Taro Paste + Molten Egg Yolk Filling
Black Sesame Molten Egg Moon Cake: Black Sesame infused Outer skin brushed in Gold + Black Sesame Paste + Molten Egg Yolk Filling
Original White Lotus Molten Egg Moon Cake: White Lotus Paste + Molten Egg Yolk Filling
Tropical Mochi Moon Cake: White Peach & Orange Mung Bean Paste, Mochi
Bubble Tea Moon Cake: Roasted Milk Tea paste, Brown Sugar Tapioca
7 Cake Boutique
7 Cake Boutique is offering a Reflection" Mooncake Gift Pack featuring 8 mooncakes in 4 flavours ($88).
Signature Red Bean Paste
Green Bean Paste
Lotus Seed Paste
Chinese Ham & Nuts
Nam Dae Moon
Nam Dae Moon in Toronto, Scarborough and North York are offering Rice Mooncakes and Snow Skin Mooncakes.
Made with high quality specialty rice freshly milled in-house, the Rice Mooncake skin is translucent and slightly chewy in texture, exhibiting an amazing rice aroma and a subtle sweet flavour. Available in Matcha & Red Bean or Coconut Cranberry.

The freshly made Rice Mooncakes can stay fresh for 2 days at room temperature. It can also be stored frozen up to 12 months, and once defrosted and re-steamed, it would taste like freshly made! And yes, Rice Mooncake can be enjoyed warm or steaming hot.
The Snow Skin Mooncake is available on the festive seasonal menu so that mochi lovers can enjoy moon cake with a bouncy texture with its glutinous skin. Available in Mung Bean Lava and Salted Egg Yolk Custard.
They are offering a Back-to-School special deal which includes one Rice Cake, one Glutinous Rice Cake, and one Specialty Drink for only $20.
Toronto (Downtown), ON: 12PM-10PM (416) 944-8575
Toronto (Scarborough), ON: 12PM-9PM (416) 293-0868
Toronto (North York), ON: 12PM-10PM (647) 748-8889
Savorology Artisan Bakery
Savorology is offering Lava Custard Mooncake (6 pieces for $65) and Durian Custard Mooncake (6 pieces for $68).
T&T Supermarket
T&T Supermarkets imports mooncakes from Asia including brands like The Peninsula Hotels, Hang Heung, Wing Wah and so forth.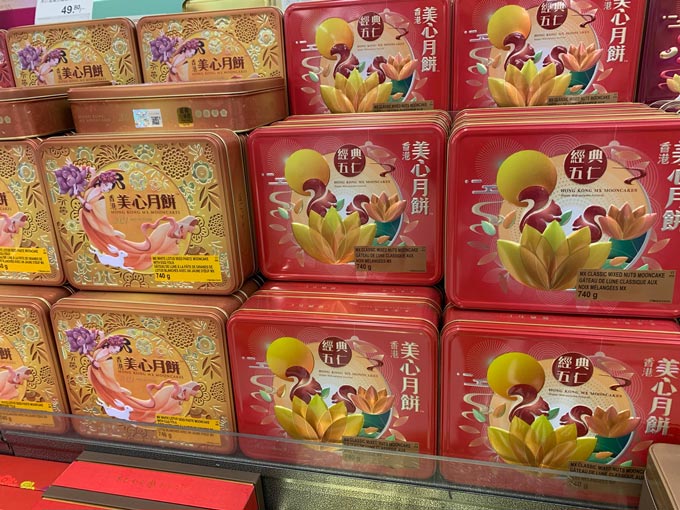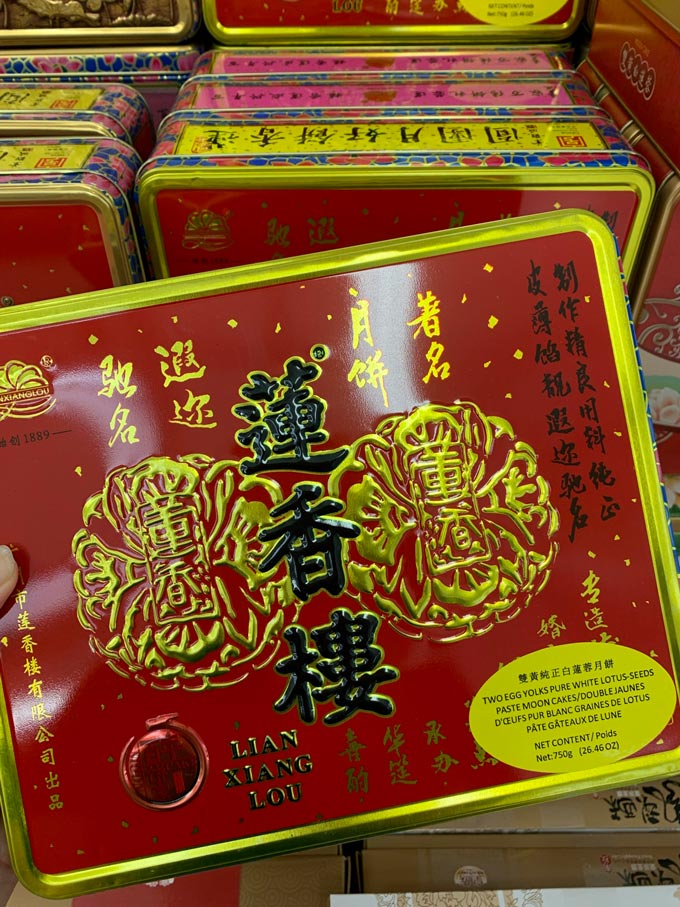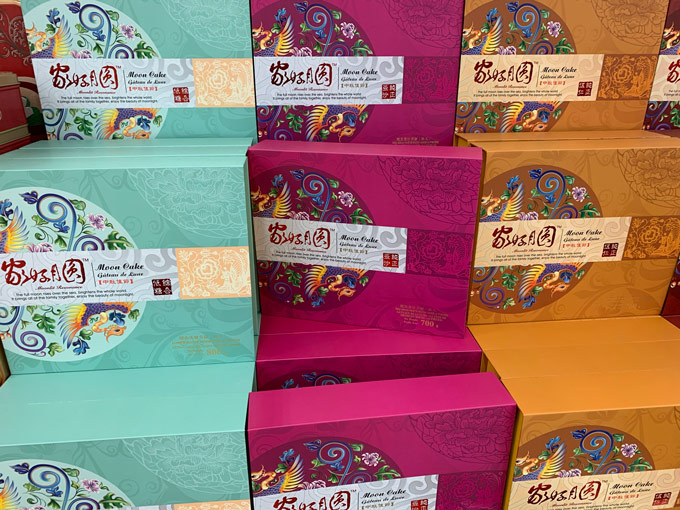 T&T also have their own branded mooncakes.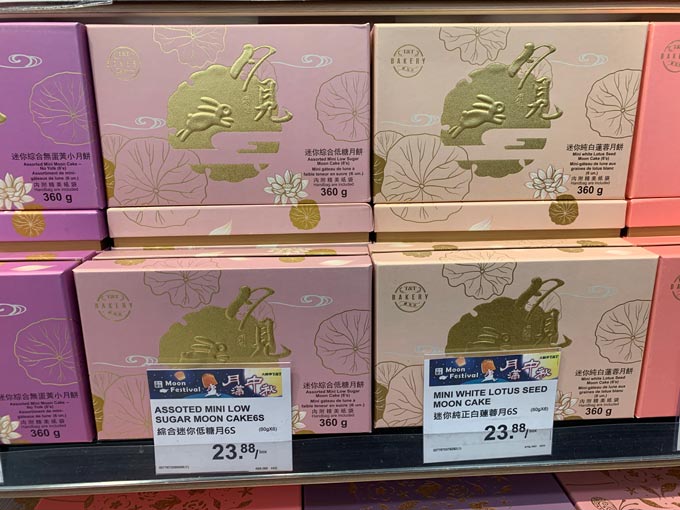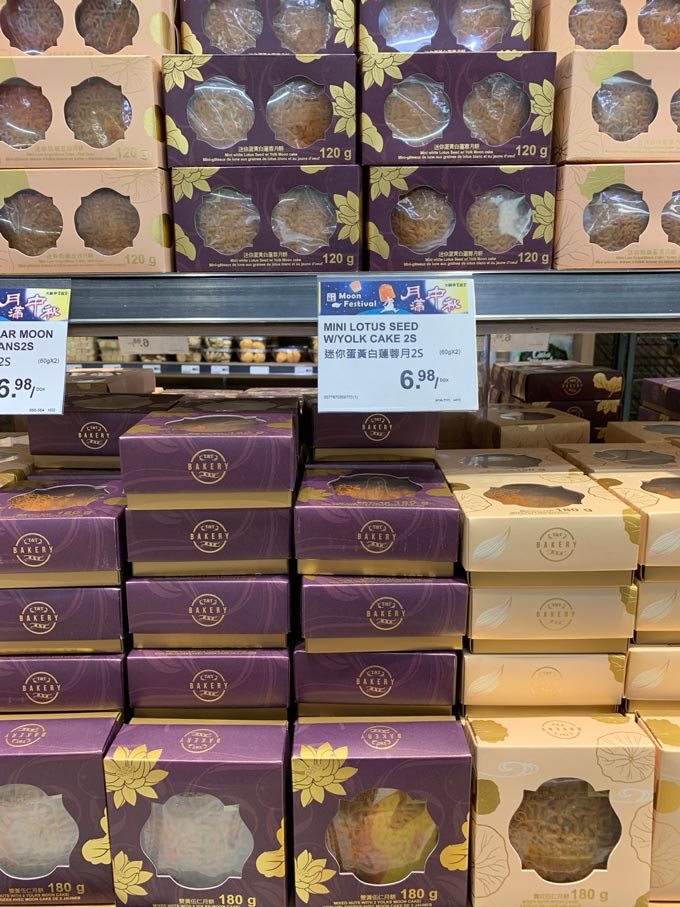 Wai Tack Kee Fine Foods
Wai Tack Kee Fine Foods offers freshly baked mooncakes in these varieties:
Red Bean Paste With Walnuts
Lotus Seed With Yolk
Red Dates Paste with Walnuts
Mixed Nuts with Walnuts
Mixed Nuts with Ham
Jade Rabbit Mooncake
Piggy Mooncake
They make all of their own filling paste, and hand wrap all Mooncakes which are then delicately stamped out.
DM them on Instagram to order at www.instagram.com/waitackkee.
Saint Germain
Saint Germain Bakery is another local bakery chain that usually offers mooncakes Vancouver 2021.
Their mooncakes are freshly baked daily.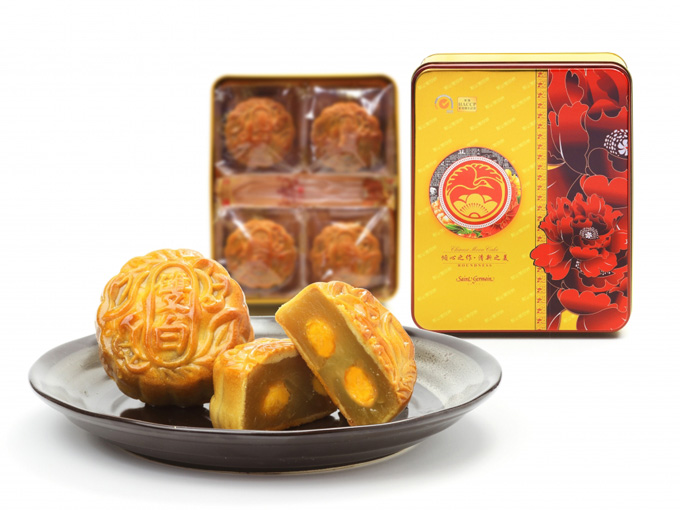 Their lineup includes:
Lava Salted Yolk Custard Mooncake
Double Yolks White Lotus Seed Paste Mooncake
Double Yolks With Lotus Seed Paste Mooncake
Pure White Lotus Seed Paste Mooncake
Dried Scallop Chinese Cured Ham And Mixed Nuts
Walnut and Dates Paste
Salted Egg Yolk Custard Mooncake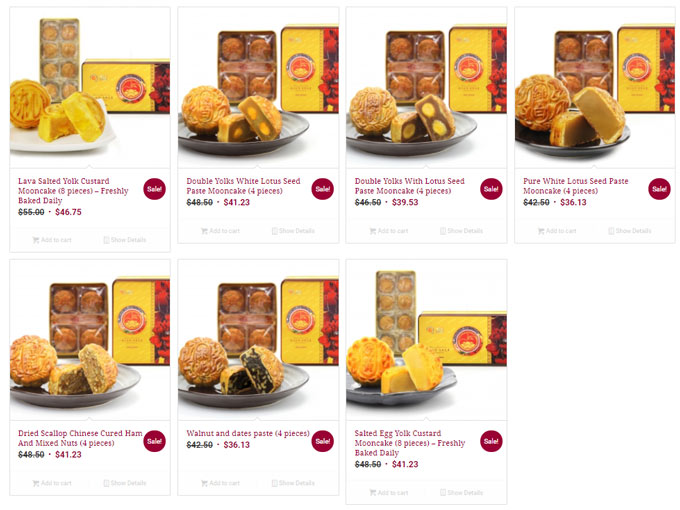 They are offering an early bird discount on mooncake orders until September 10. Automatic discount on checkout.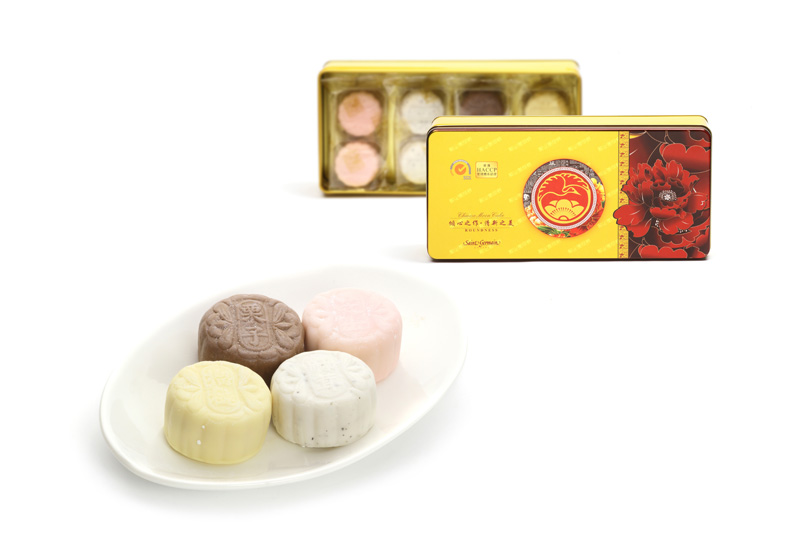 Lady M Canada
Lady M is offering a Celebration of Lights Mooncake Gift Set featuring an interactive spinning ferris wheel, twinkling lights, fireworks, holographic foil and the beloved moon rabbit.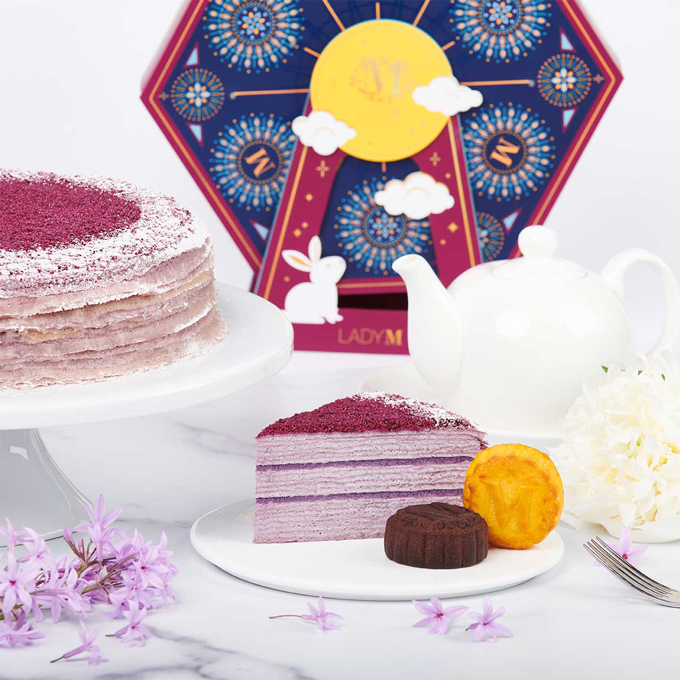 Open each side of the pentagon to reveal a fresh batch of Lady M mooncakes 2021, made in collaboration with Kee Wah Bakery.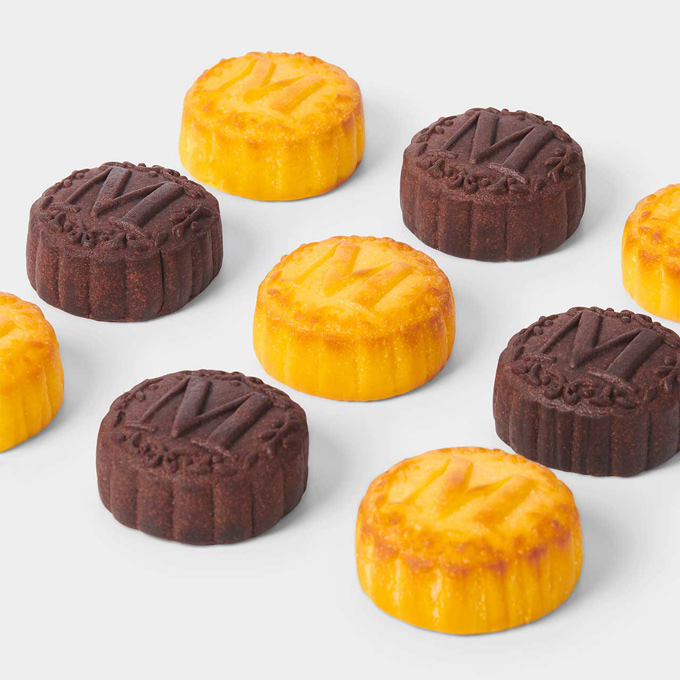 They also have a new creamy and sweet purple yam crêpes cake featuring layers of whipped purple yam cream and purple yam paste.
You can order online from Lady M Canada at ladym.ca and the mooncakes shipped to your home directly.
Read more in my post about Lady M Mooncakes 2021.
Bakery Patisserie Gateau
Bakery Patisserie Gateau (2 locations – 6464 Yonge St. #122 and 3229 Hwy 7 East, #B8) offers mooncakes.
TWG Canada
TWG Canada is offering "Moon Dance Traditional Mooncake Musical Box" collection for 2021.
These chic and whimsical mooncake music boxes will delight with melodious music when they reveal a rainbow of tea-infused traditional or snowskin mooncakes.
The flavours include:
Constellation
This iconic signature of the mid-autumn festival holds within a golden crust a smooth and elegant brown lotus filling infused with Singapore Breakfast Tea, a scattering of roasted melon seeds and an embedded salted egg yolk heart.
Jewel
Adorned in a perfectly baked golden brown crust, this exclusive TWG Tea mooncake showcases an aromatic local favourite gula Melaka palm sugar lotus paste infused with Red Jasmine Tea, embellished with chopped roasted macadamia nuts.
Illumination
Emanating the warm glow of a lantern with a striking bright golden hue crust, this illuminating TWG Tea mooncake encases a refreshing Breakfast Yuzu Tea infused lotus paste with dried mango bits and a raspberry purée almond paste heart.
Harvest
Encased in a sumptuous baked crust, this TWG Tea mooncake boasts a rich and smooth red bean paste infused with Vanilla Tea, enveloping a citrusy sweet orange and almond paste heart.
TWG mooncakes can be shipped across Canada.
Things to DO
The Toronto Waterfront Night Market presents the inaugural Full Moon Mid-Autumn Festival taking place September 25 from 1 pm – 11 pm.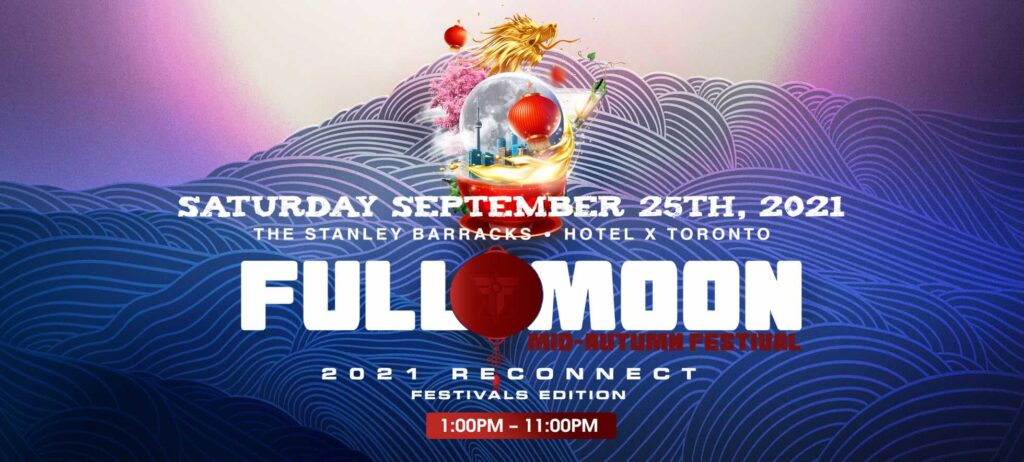 Welcoming attendees to an exciting Reconnect Festivals experience at the Stanley Barracks, Hotel X Toronto.
Featuring Fusion Flavours, Kre8ions Artisans Alley, and Communic8 Community-Partners Lounge.
Combined with additional live and live-streamed Performers and DJs.
Admission starts at $15.
You might also like: