With physical distance being the defining reality for Canadians at this time, Molson Canadian is committed to keeping people connected and supporting local businesses.
Molson has launched #VirtualHappyHour to bring Canadians together while supporting local bars and restaurants.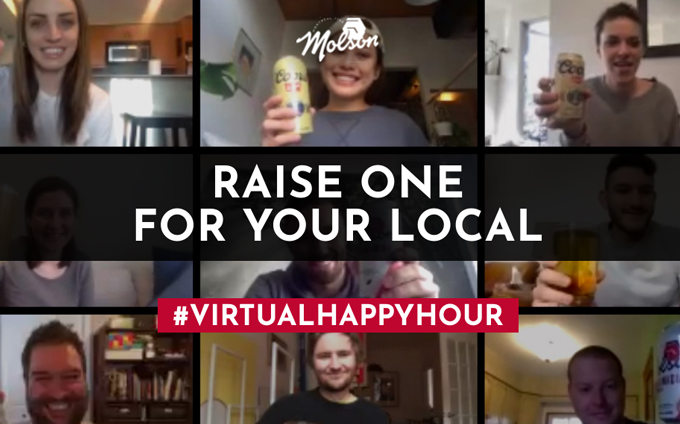 Throughout the month of April, Canadians are invited to connect with their friends over a beer, cheersing to time spent together, even if it is in the virtual world.
Those who simply share a screenshot of their #VirtualHappyHour tagging @molsoncanadian and their favourite local will receive a $25 gift card to enjoy post-social isolation.
The campaign runs until April 30, 2020 or while supplies last (whichever comes first).
Rules on how to participate are available on the website. Follow @MolsonCanadian on Instagram and @Molson_Canadian on Twitter to see #VirtualHappyHour being featured from coast to coast.