Just wanted to do a quick shout out to Save-on-Foods for this stellar Minion-themed cupcake cake that was so delicious, nicely decorated and affordable!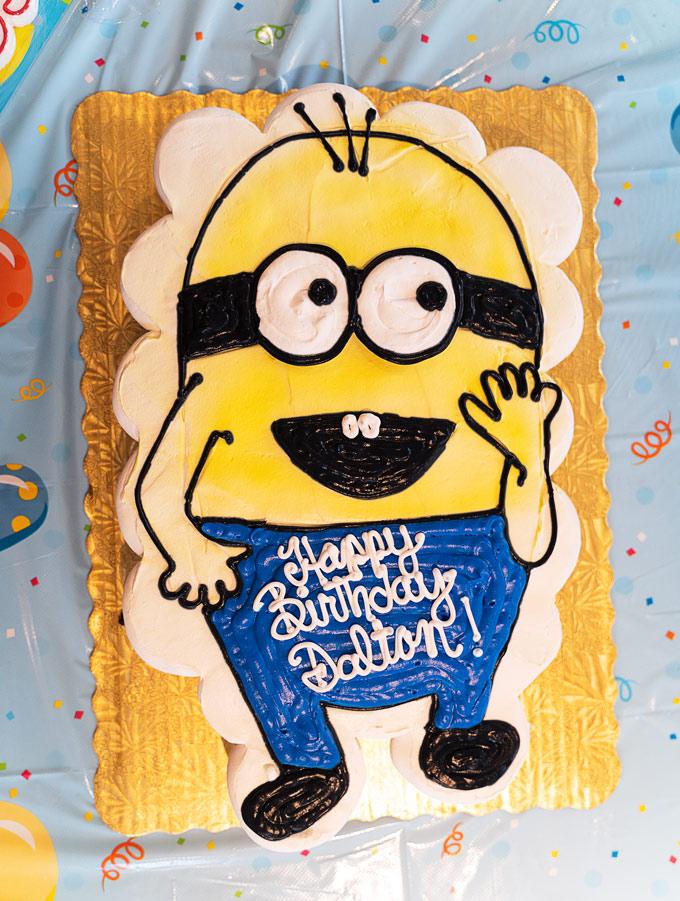 Hosting birthday partys for kids is stressful enough down to the details and I was concerned with finding a cake that was affordable, tasty but also kid-friendly.
Save-on-foods offers these nice pull-apart cupcake cakes for just $30 for 24 cupcakes which is super affordable (comes out to just $1.25 per cupcake compared to $3 – $5 elsewhere).
To make it a "cake," they layer icing overtop the cupcakes and decorate it afterwards.
There is no extra charge for design/decorations and it seems like they can customize it even if you bring in a picture.
They have designs online but you should go to the bakery section to see their more complete design book and talk to the staff.
The cupcakes were nicely light and fluffy. The icing was very fresh and not crazy sweet. As for flavours, the cupcakes were half chocolate and half vanilla.
Most importantly, I love how I don't need to serve the cake which makes for more clean up, work and waste.
Also, it's super cute to see the little hands pull-part the cupcakes.
Definitely, recommend this cupcake cake idea for parties!