My recent fun find at T&T Supermarket was the Mini Korean Mochi Bread.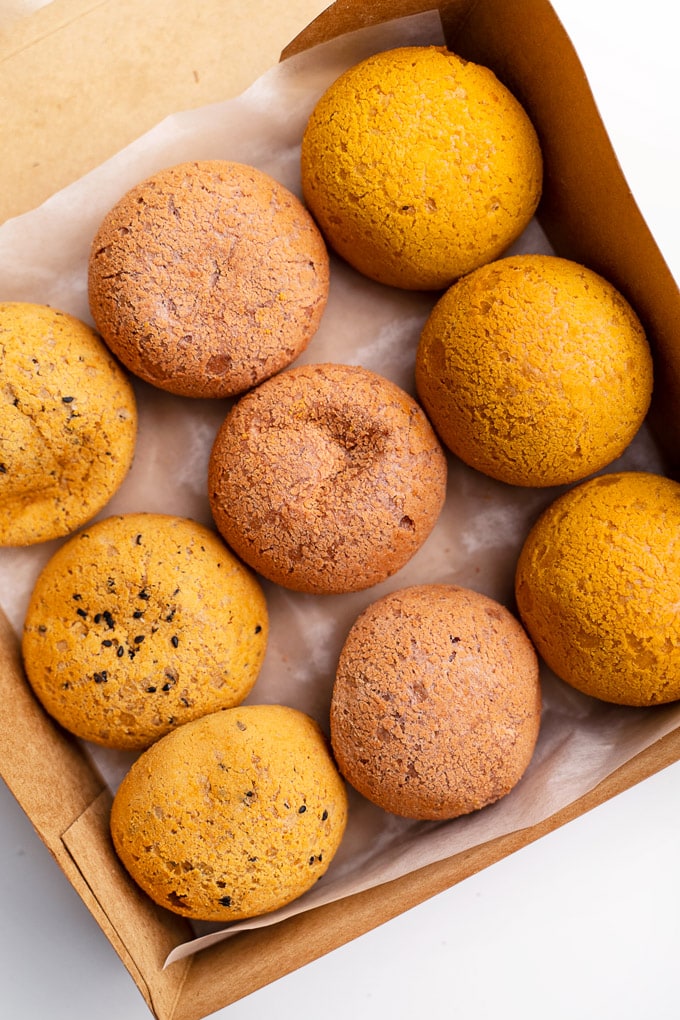 Priced at $5.99 per box, the mini Korean mochi breads was crispy on the outside and chewy on the inside.
They didn't label the flavours but I think they were Original; Taro and Black Sesame.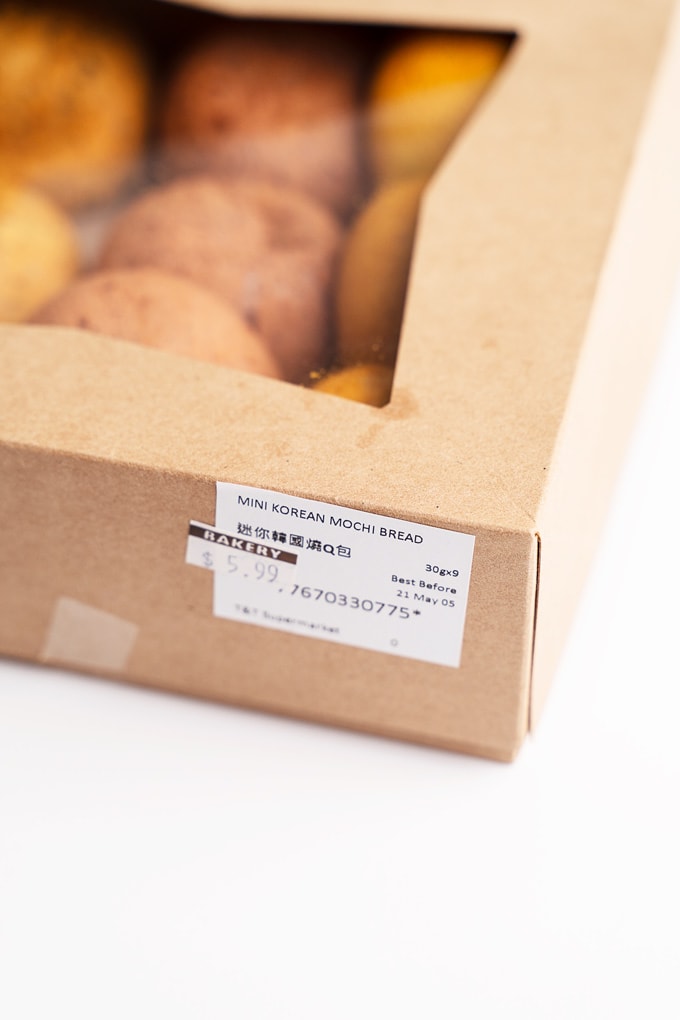 Apparently, Korean Mochi Bread is sometimes called "dino eggs" because of the slightly flaky texture on the crust.
Also, they are typically made with tapioca flour rather than glutinous rice flour.