Abu Dhabi, the capital and largest Emirate of the United Arab Emirates, is a melting pot of cuisines and cultures.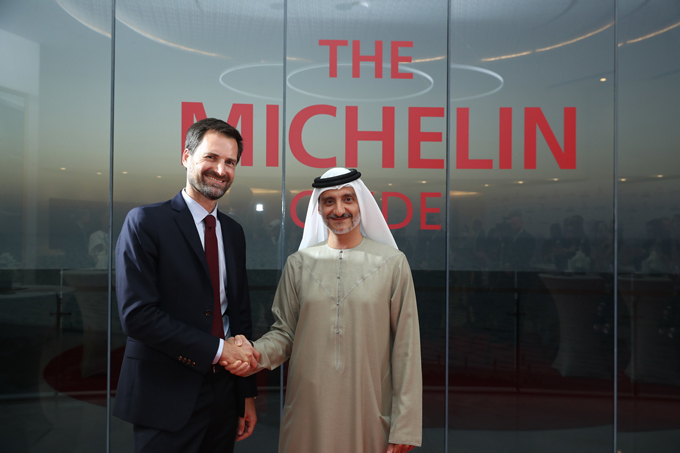 On top of being a dynamic centre for sports, art and cultural exchanges, the city has in recent years become a gastronomic hotspot known for its rich yet diverse culinary offers from local Emirati eateries to luxury dining rooms – and soon, for its MICHELIN Guide selected restaurants.
In November 2022, the MICHELIN Guide will unveil its first-ever restaurant selection for Abu Dhabi, Michelin announced today.
This makes the city the 41st destination covered by the MICHELIN Guide globally.
The MICHELIN Guide Abu Dhabi 2023 selection will be made according to the tried and tested methodology applied all over the world by the inspectors of the MICHELIN Guide, based on its universally applied set of five criteria:
the quality of the ingredients
the mastery of cooking
the harmony of flavours
the personality of the chef through the cuisine
the consistency both over time and across the entire menu
These are applied to all the selected restaurants in order to help gastronomes from around the world make an informed choice from among high-quality options.
The MICHELIN Guide conveys its restaurant reviews through an extensive system of distinctions, the most revered of which are its globally renowned MICHELIN Stars.
One MICHELIN Star is awarded to restaurants for "high-quality cooking that is worth a stop," Two MICHELIN Stars for "excellent cooking that is worth a detour," and Three MICHELIN Stars for "exceptional cuisine that is worth a special journey."
Besides the coveted star ratings, the selection will also include the popular Bib Gourmand category, a distinction awarded to establishments that provide value-for-money three-course meals.
The full selection of the MICHELIN Guide Abu Dhabi 2023 will be available free of charge on both the MICHELIN Guide website https://guide.michelin.com and application.
Restaurants will join the MICHELIN Guide selection of hotels, which features the most unique and exciting places to stay in Abu Dhabi and across the world.