With spot prawn season upon us, here are a few Metro Vancouver restaurants serving special dishes (dine-in or takeout) featuring spot prawns.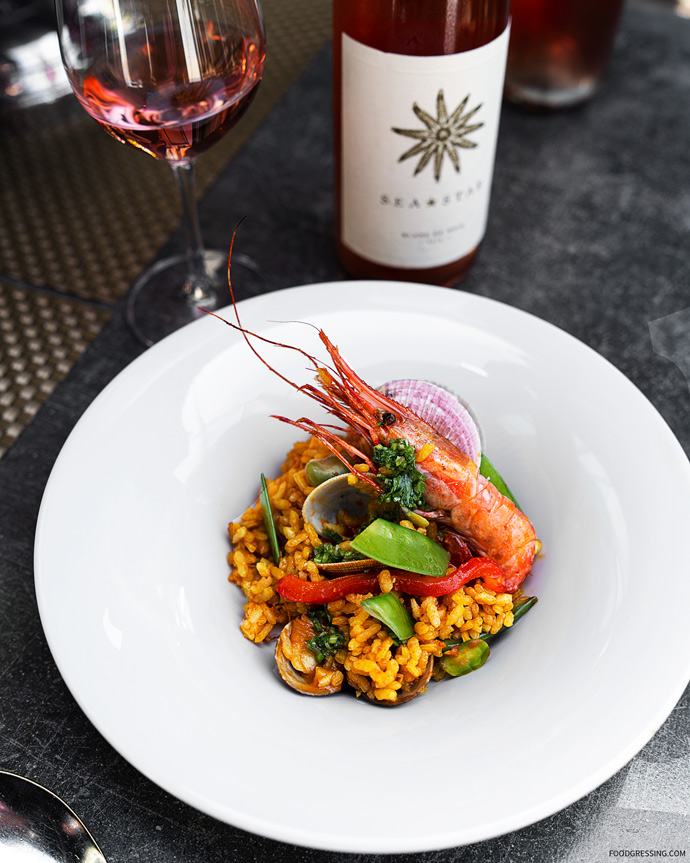 Any additions? Please contact me at foodgressing@gmail.com or DM on social media @foodgressing.
Metro Vancouver Restaurants Serving Spot Prawn Dishes 2020
Tojo's is offering an exclusive BC Spot Prawn Omakase dine-in experience ($80 per person).
Tojo's is offering a Spot Prawn Kit for Two ($88) for takeaway featuring BC Spot Prawns; Tojo's Special Sauce; Spring Vegetable Chirashi; Lotus Root, Asparagus, Wood Ear Mushroom, Dried Tofu, Burdock Root, Carrot; Gommae; Kale, Swiss Chard, Broccoli; and Breadcrumb Fried Hake.
Tojo's
1133 W Broadway, Vancouver
tojos.com
Masayoshi is offering their Edomae Chirashi (a Tokyo-style assortment of marinated fish on perfectly seasoned sushi rice) featuring Kobo jime prepared spot prawns as takeaway.
Masayoshi
4376 Fraser St, Vancouver
www.masayoshi.ca
Raisu & Takenaka
Raisu and Takenaka are offering family-size seafood bowls which are topped with spot prawns when available.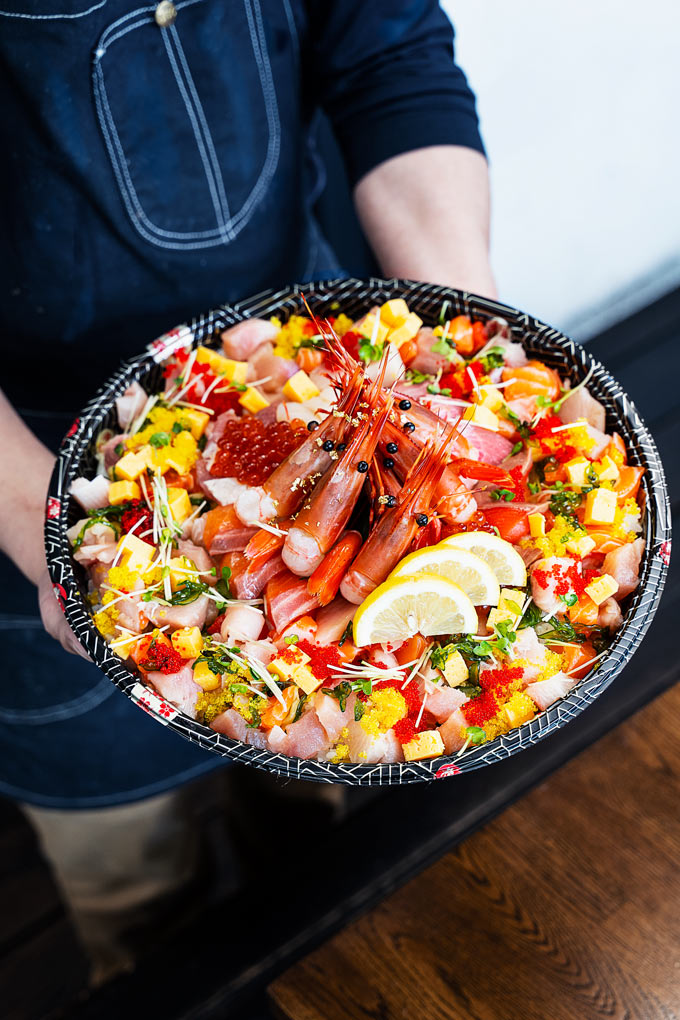 Raisu
2340 W 4th Ave, Vancouver
www.raisu.ca

Takenaka
370 E Georgia St, Vancouver
www.takenakavancouver.com
The Ellis in Kitsilano is offering a limited available spot prawn linguine.
The Ellis
2204 York Ave, Vancouver
www.theellis.ca
Fanny Bay Oysters is offering spot prawns at their Oyster Bar and from the grill.
Fanny Bay Oyster Bar
762 Cambie St, Vancouver
www.fannybayoysters.com
Yuwa Japanese Cuisine
Yuwa is offering Spot Prawn Nigiri With Crispy Heads for dine-in service.
Yuwa Japanese Cuisine
2775 W 16th Ave, Vancouver BC
Limited dine-in service available Tuesdays to Sundays beginning June 16 from 5 – 10 p.m"
www.yuwa.ca
Provence Marinaside
Provence Marinaside has a dedicated BC Spot Prawns menu feature dishes such as Gazpacho with Poached Spot Prawns served with a cucumber and lime relish; BC Spot Prawn Duo, which consists of grilled and Provençal-style prawns on tagliatelle and zucchini ribbons; and 1 lb spot prawns grilled or steamed.
Provence Marinaside
1177 Marinaside Crescent, Vancouver
www.provencerestaurants.ca
Related posts: