Mary Macleod has been crafting unforgettably delicious cookies since 1981.  The story began when Mary began baking her signature Chocolate Crunch shortbread from a small shop under the marquee of the Capitol Theatre in Toronto.  Her shortbread became a sensation and continues to delight cookie lovers in Canada and internationally.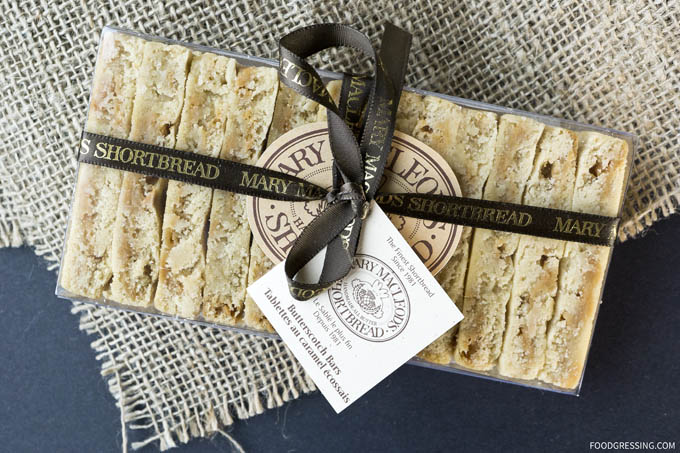 I recently received a package of Mary Macleod's delicious butterscotch shortbread bars.   These decadent shortbread bars are made with two sugars and an abundance of butterscotch chips.  I love their rich caramel colour and unique fudge like quality!  These bars come as a set of 12 in a clear gift box with a decorative ribbon.  A great treat to enjoy at tea time with company or to give as a gift for the foodie in your life.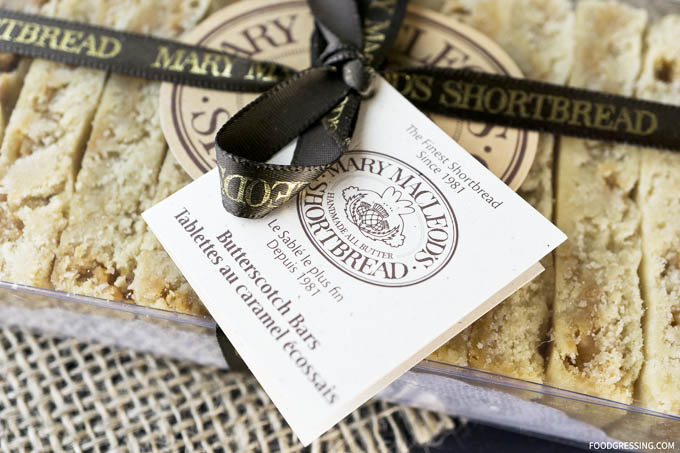 Giveaway
Thanks to Mary Macleod, I am giving away a package of these butterscotch bars to one lucky follower.  Giveaway is open to Canadians and ends November 30, 2016 at 22:00 PST.

a Rafflecopter giveaway
Where to Buy
Mary Macleod's Shortbread cookies are available at select gourmet shops and boutique retailers across Canada.  In Toronto, they have a retail outlet and bakery at 639 Queen Street East in Toronto.  You can also conveniently purchase their treats online through their website.  They ship anywhere!
Be sure to check out Mary Macleod on their website and social media (Facebook, Twitter and Instagram) for more holiday ideas!