Leading premium plant-based milk brand, MALK Organics, has debuted their new Holiday Nog at Natural Products Expo East.
This limited-edition holiday product will be rolling out to stores in October and will be available throughout the holiday season while supplies last.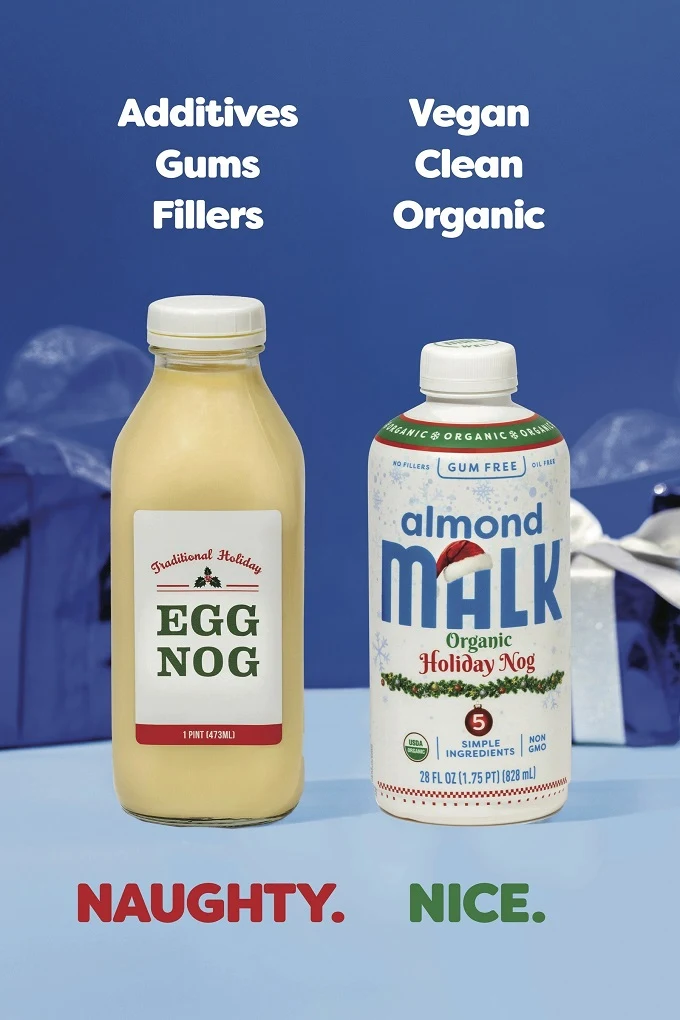 Unlike traditional decadent holiday beverages, MALK's Holiday Nog contains clean, simple ingredients with no additives, gums, oils, and fillers.
This creamy, 100% organic vegan treat is made solely with filtered water, organic almonds, organic maple syrup, organic nutmeg extract, and Himalayan pink salt, and contains only 60 calories per serving.
MALK's Holiday Nog will be available at Whole Foods, Sprouts, Erewhon, select Kroger locations, Fresh Thyme, Fresh Market, Earthfare, MOM's Market, and other locations.
Holiday Nog will retail for $6.99 for a 28oz bottle.