I was in Steveston, Richmond recently and decided to try the newly opened Luckful Nest Natural Drink for their Korean-style "Egg Drop" sandwiches.
If you aren't familiar with Korean-style "Egg Drop" sandwiches, they are the latest viral food trend to hit Vancouver.
"Egg Drop" is a popular breakfast chain in South Korea which is known for their social media worthy egg sandwiches.
This classic "Egg Drop" sandwich consists of fluffy scrambled eggs, slices of bacon, and melted cheddar cheese served in thick bread slices and topped with a sweet creamy sauce.
Luckful Nest Menu
For Egg Sandwiches, they offer Bomb Bacon CHeese, American Ham Cheese, Garlic Prawn Cheese, and Avocado ($8.50).
As for drinks, they have Flower Fruit Teas, Fresh Flavor Milk/Slushes, Special Iced Coffee as well as regular coffee.
What I Tried
I had the "Bomb Bacon Cheese" ($8.50) vwhich had fluffy eggs, melted cheddar cheese, slices of bacon and a sweet creamy sauce served in thick bread slices. Pretty good! The sandwich was served in a minimalistic box.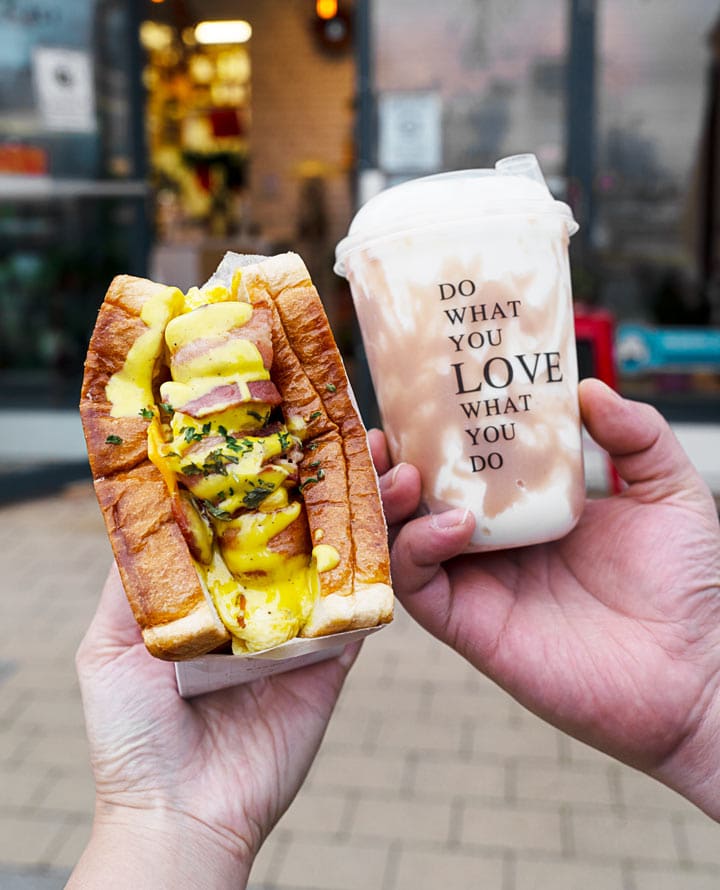 The sandwich takes about a half an hour to make so I used Fantuan app to order ahead for pickup. You also get 10% off pickup when you use Fantuan.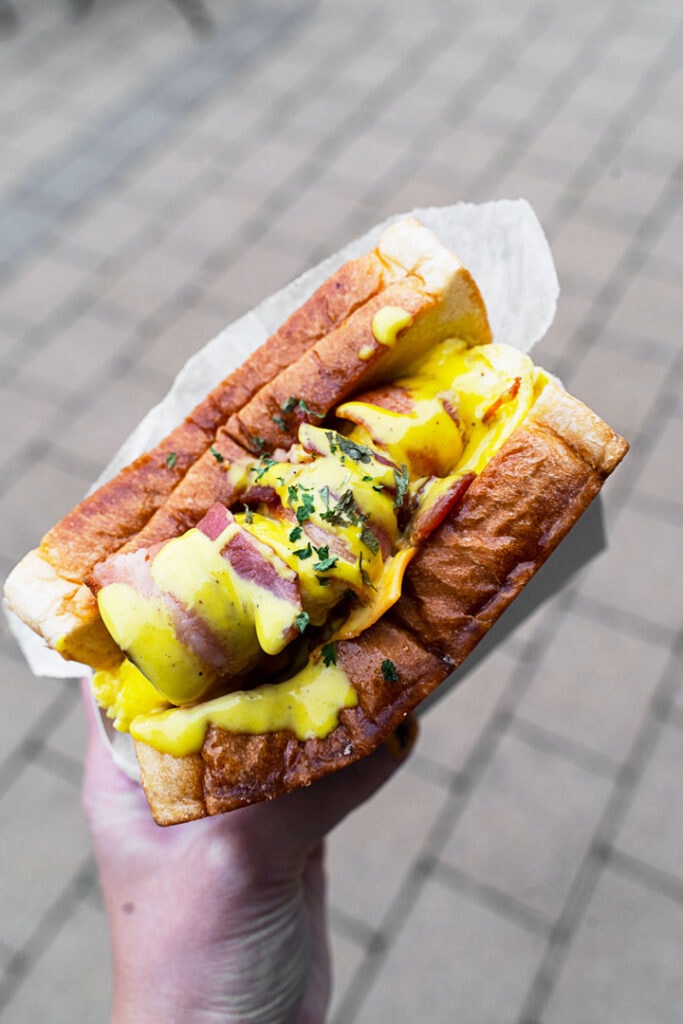 I read quite a few reviews on Yelp and Google which mentioned a long wait time. Just preorder and the experience would be better.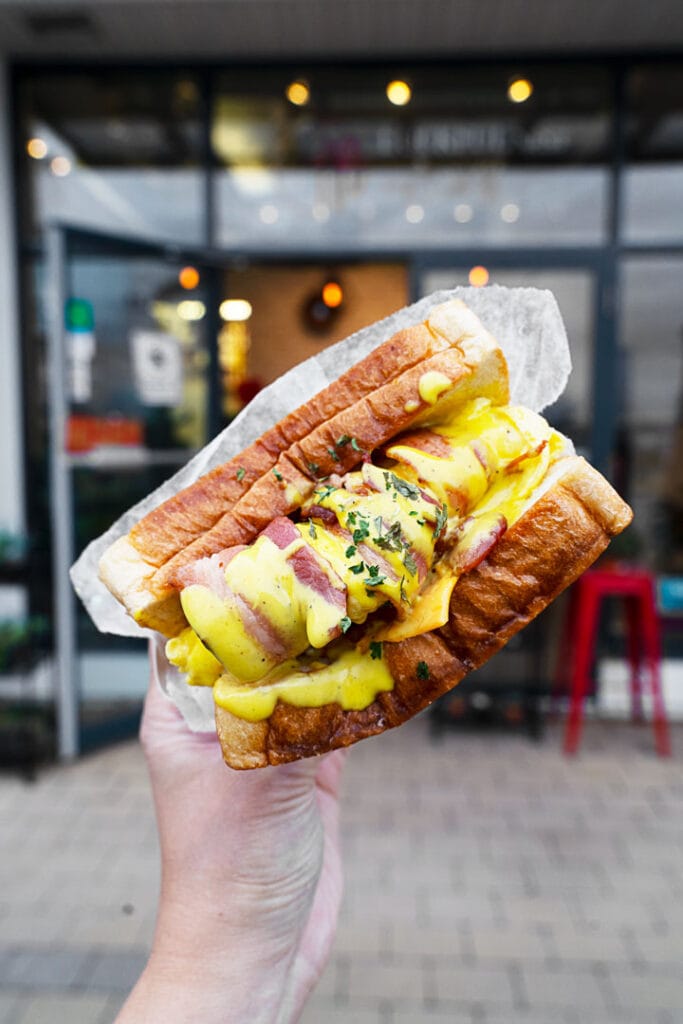 I also had the taro milk slush ($5.95) which was OK. Perhaps next time I should try their Flower Fruit Tea.
Interior/Exterior
The interior of the Luckful Nest is small and had a lot of indoor plants and flowery wall decor. There is no seating inside but there are a few tables outside the eatery.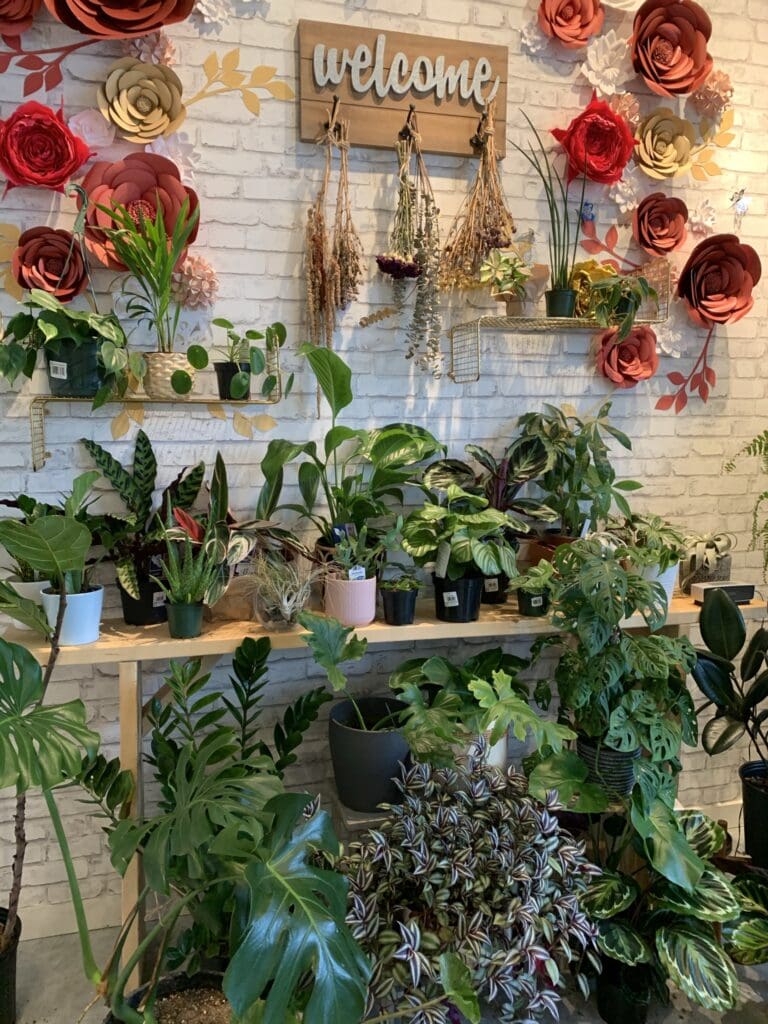 Overall Impression
Overall, a tasty snack to have while exploring Steveston. I'd give my experience a 3.5 - 4 out of 5.
If you'd like to try more Egg Drop sandwiches, you might like this post where I cover where to get Egg Drop sandwiches in Metro Vancouver.
六福巢 Luckful Nest Natural Drink
3531 Bayview St, Richmond, BC
www.facebook.com/pages/category/Tea-Room/Luckful-Nest-Natural-Drink-103768847638446/