One of my favourite memories as a child is canoeing with my Dad on trip to Lake Louise. It's an iconic Canadian experience to paddle the signature bright red canoe across the brilliant blue-green waters of Lake Louise with sights of Victoria Glacier's dramatic peaks in the distance. Last summer, I had the opportunity to visit Lake Louise again and here are a few tips about going canoeing (rental and prices) on Lake Louise.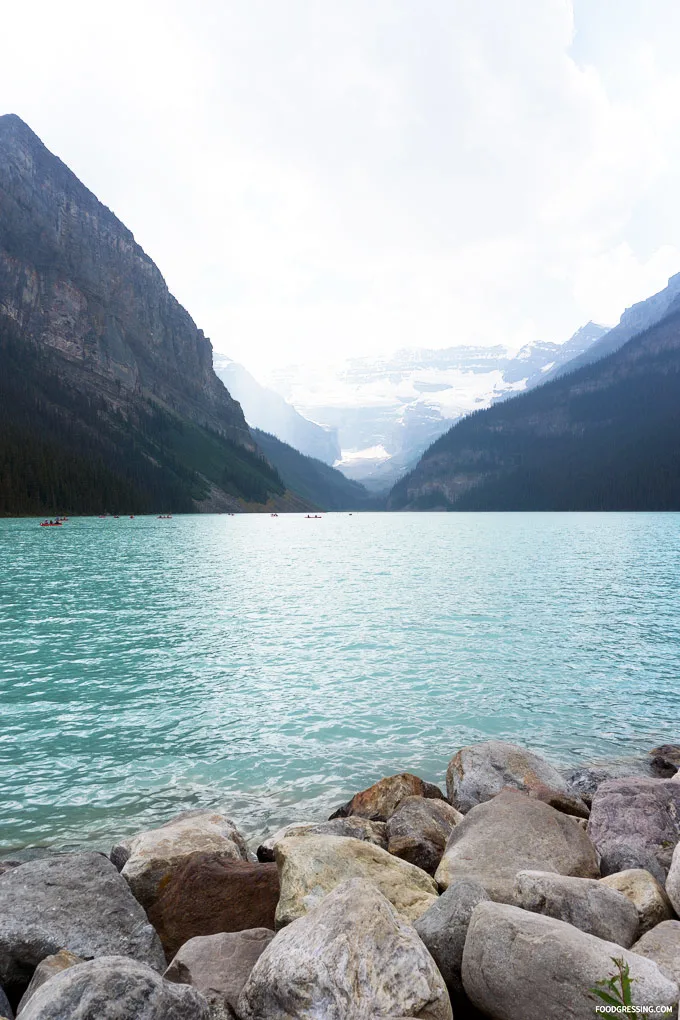 Hourly Canoe Rental
The canoe rentals are managed by the Fairmont Lake Louise and are organized at the boathouse located on the west shore of the lake. Each canoe may be rented at an hourly rate and can hold either three adults or two adults and two small children under 55 pounds (25 kilograms) each. No previous experience required. Operating hours may vary and you should contact the hotel concierge for the current information.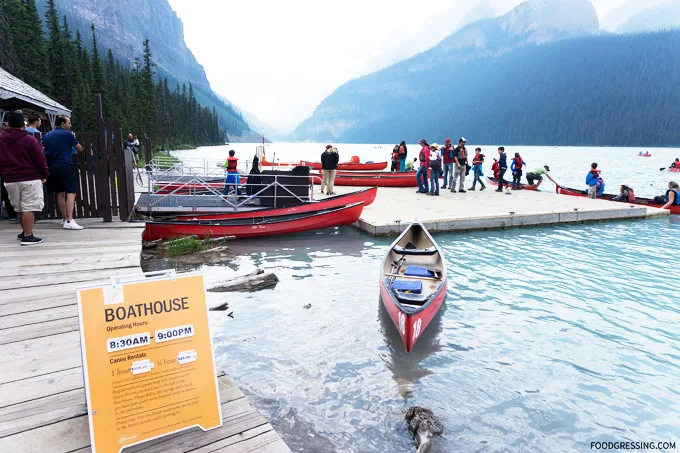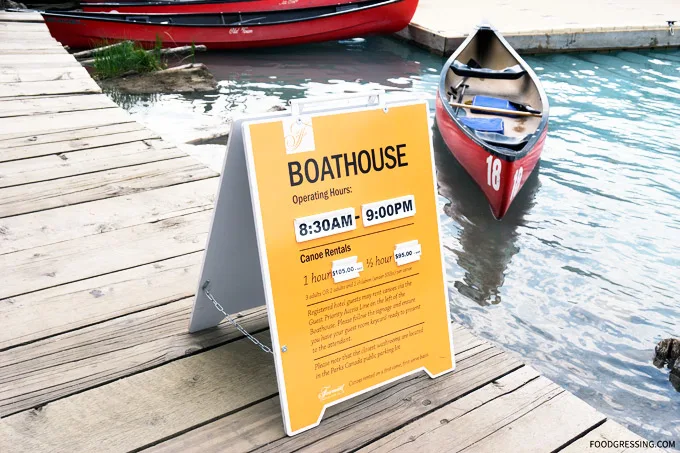 Hourly Canoe Rental Prices
Price for Hotel Guests: $75 per hour | $65 per half hour (updated as of June 2018). Registered hotel guests may rent canoes via the Guest Priority Access Line on the left of the Boathouse.
Price for Non-Hotel Guests: $115 per hour | $105 per half hour (updated as of June 2018)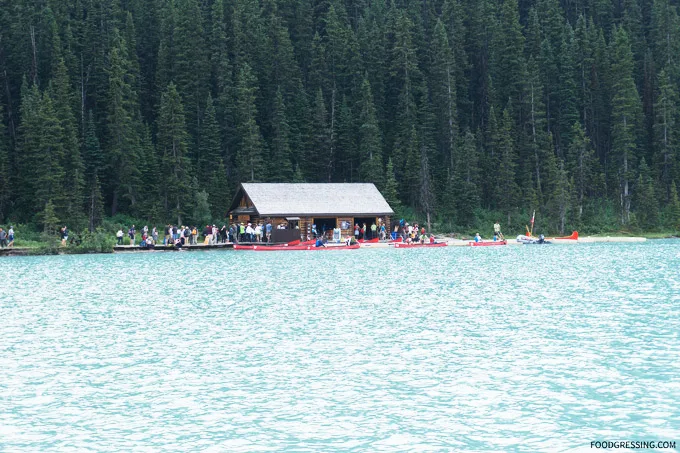 Expect Lineups
During peak summer season, Lake Louise is certainly busy with visitors so lineups for canoe rentals are very common.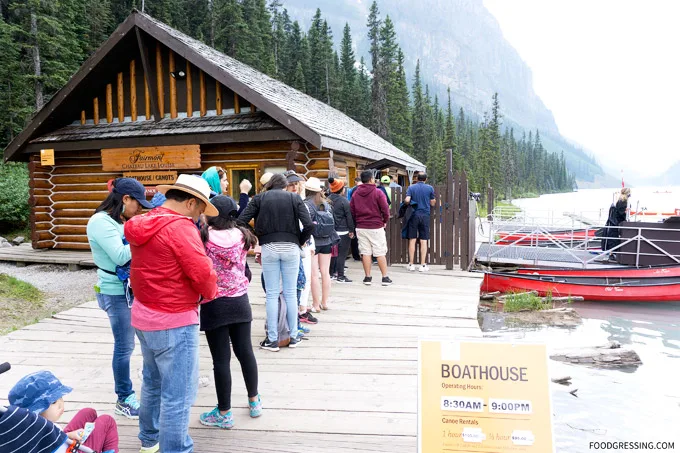 For more information on Lake Louse Canoeing, visit www.fairmont.com/lake-louise/promotions/canoeing/